What Are Wireless Bone Conduction Earphones and How Do They Work?
Feb 09,2023 | David
Bone conduction earphones are becoming more and more popular. While running and riding, you can see people wearing a new type of music-listening device around their auricle, which is bone conduction headphones. You may be wondering, shouldn't the earphones be plugged into the ears, or shouldn't they cover the ears? Why can I hear the sound when I just hang it nearby my ear? Why are wireless bone conduction earphones so amazing? What kind of amazing technology product is it?
What are wireless bone conduction earphones?
Wireless bone conduction earphones are a new type of earphone based on bone conduction technology. It does not need to transmit sound through the air in the ear canal like traditional earphones but transmits sound through the skull. Therefore, when using it, just hang it on the temple, close to the skull, and hear the music. They convert music signals into mechanical vibrations, which are then transmitted to the inner ear through the skull, and finally allow the auditory nerve to perceive the sound.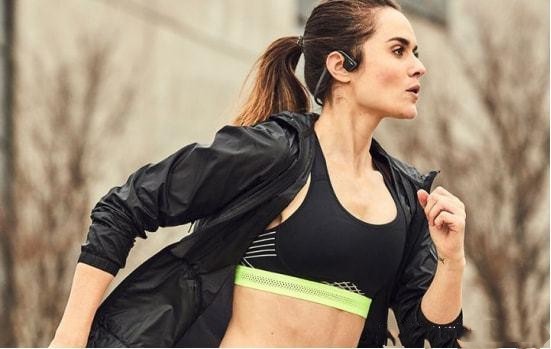 Wireless bone conduction earphones are not a new technology product. Bone conduction is also a mature technology, which is widely used in the military, fire protection, hearing aids, and other fields. The application of bone conduction technology in the field of electronic products is a matter of recent years, such as bone conduction headphones, bone conduction speakers, bone conduction helmets, etc., are very successful examples.
How do wireless bone conduction earphones work?
To understand how bone conduction earphones work, you need to understand how the ear works.
The ear is divided into the outer ear, middle ear, inner ear, and auditory nerve from front to back. The outer ear is what we call the part of the ear that is visible from the outside. When sound enters the outer ear, it travels directly to the eardrum, and the sound that hits the eardrum vibrates the air in the middle ear like a drum, causing the air to vibrate and travel to the cochlea of the inner ear. Shaped like a snail, the cochlea contains lymph fluid and sound-sensing cells called hair cells. The vibration of the eardrum causes the lymph fluid and hair cells in the cochlea to vibrate. Hair cells convert this vibration into an electrical signal and transmit it to the auditory nerve. The auditory nerve carries the electrical signals received from the hair cells to the brain. The center of the brain processes the electrical signals it receives, resulting in the sounds we hear. This way of transmitting sound is the way of air conduction. Common headphones use air-conduction sound transmission, but the working principle of wireless bone conduction earphones is completely different. It uses bone conduction sound.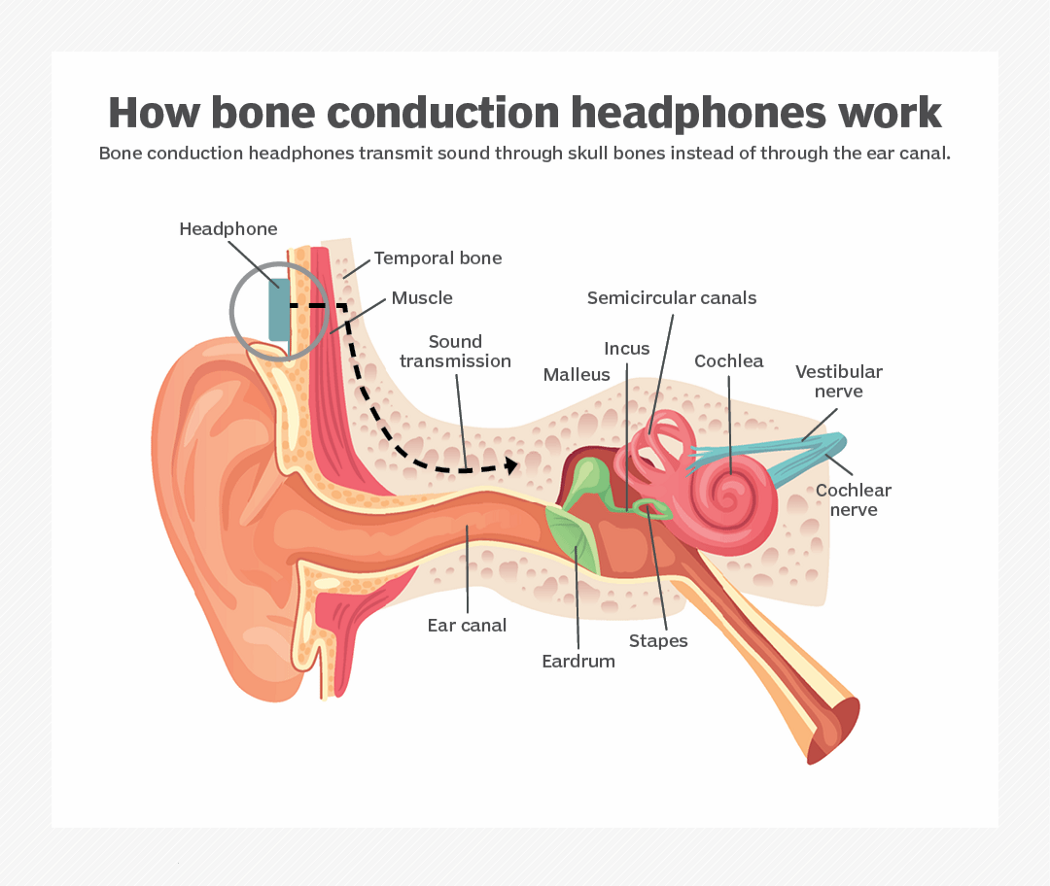 We can compare the difference between these two sound transmission methods:
The sound transmission path of air conduction headphones: outer ear → eardrum→ middle ear → inner ear (cochlea) → auditory nerve → brain
The sound transmission path of bone conduction earphones: temporal bone (skull) → inner ear (cochlea) → auditory nerve → brain
Compared with air conduction headphones, the sound transmission path of bone conduction earphones does not have several steps of "outer ear→eardrum→middle ear". When using them, the sound conduction process is that the sound source vibrates and directly transmits the sound to the inner ear (cochlea) through the skull. This working principle also makes the headphones do not need to be inserted into the ear, which better protects the ear canal and eardrum.
So, how to choose the right one among the mass wireless bone conduction earphones? I think we must pay attention to the two key points:sound quality and sound leakage reduction. Next, I will recommend some excellent earphones.
1.Wissonly Hi Runner wireless bone conduction earphones
Reason for recommendation:
Wissonly bone conduction earphones insist on technology priority. The team is composed of senior experts in bone conduction technology, they have more than 10 years of technical accumulation in the field of bone conduction. This makes Hi Runner known as "the healthiest Bluetooth headphones" by many professionals.
In order to solve the problem of distortion of the sound quality of bone conduction headphones, Wissonly adopts the new generation of bone conduction technology, and use the world's best acoustic laboratory to customize an exclusive sound quality output scheme for the unique bone conduction sound transmission method. After 3,051 hours of tens of thousands of adjustments, 21 audiologists bring users the best sound in the field of bone conduction headphones.
In terms of wearing, Wissonly Hi runner has been ergonomically designed to fit the ear to ensure that it does not fall off during exercise. Most importantly, it fits the ear while ensuring that there is no pressure and weight load, which makes it more comfortable to wear.
In terms of product parameters, Wissonly Hi Runner is even more impeccable. It has a Bluetooth 5.0 chip, which connects stably and will not drop. It has a 32G built-in storage that can store 5000 songs. Its battery life is also good, and at 50% volume, you can play music for up to 10 hours.
2.Philips A6606 wireless bone conduction earphones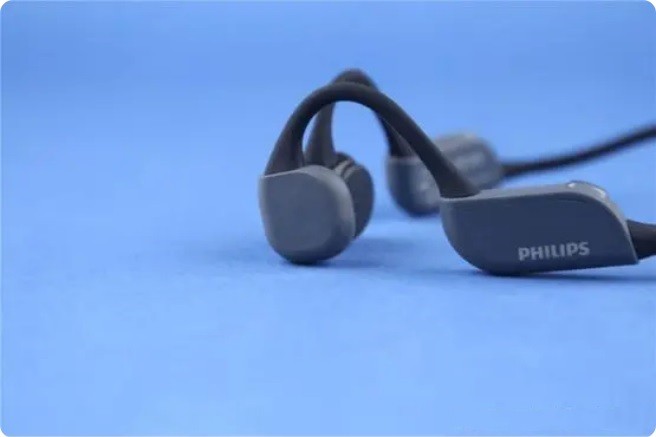 Reason for recommendation:
With IPX7 waterproof property, Philips A6606 can be soaked in water for a short time, and has good waterproof performance. At the same time, surprisingly, LED night run lamps are arranged at both ends of the fuselage, which can light up the rear road at night, thus ensuring its own safety factor. The unique bone conduction vibrator makes its sound quality good, and the double shrapnel structure can reduce the distortion. However, when playing high-frequency sound, there will be obvious vibration. If you can accept the vibration of medium and high frequency, it is also good.
3.AfterShokz OPENmove wireless bone conduction earphones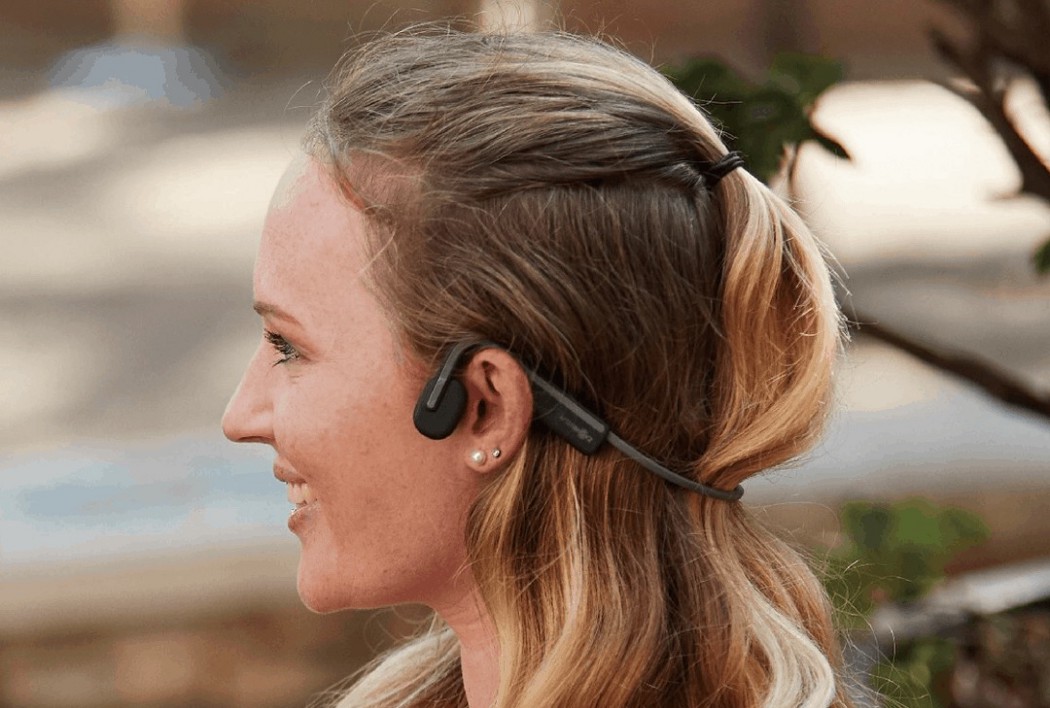 Reason for recommendation:
The surface of the AfterShokz OPENmove bone conduction headphones is made of warm and skin-friendly silicone material, and with open ears wearing style, it is very comfortable. With the help of CVC noise reduction algorithm, its voice is relatively clear in calling, and it is basically not affected by the external ambient sound. It also adopts Bluetooth version 5.0, which has high stability of Bluetooth connection and brings lower power consumption. Openmove specializes in "sports use", and music quality is not its core, which may be slightly worse.
4.earsopen FIT BT-1 wireless bone conduction earphones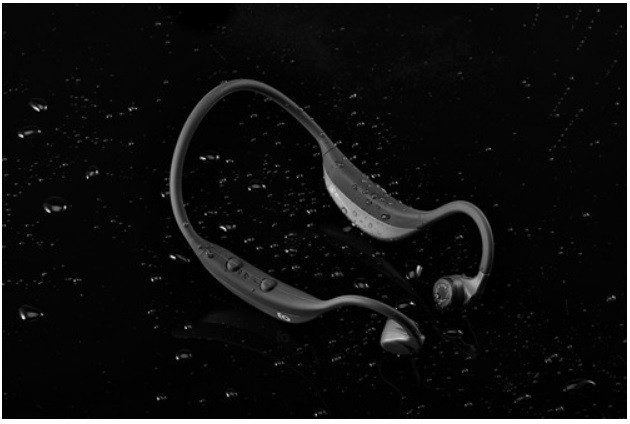 Reason for recommendation:
Earsopen FIT BT-1 bone conduction headphone, the new favorite of Japanese headphone industry, has an open listening experience and can also accept external sound. It has the BONE AUDIO feature with super telepresence, which has better listening effect.It adopts the exclusive latest AVV technology, with its correct vibration earsopen device, and improves the bone conduction ability by leaps and bounds.It also has fashionable and high-quality streamline design,it use light body material and weight of only 34g. Its waterproof, dustproof and anti-skid performance is also good.
It can be safely used indoors and outdoors, and it is comfortable to wear and moves freely.
5. Moing DG08 wireless bone conduction earphones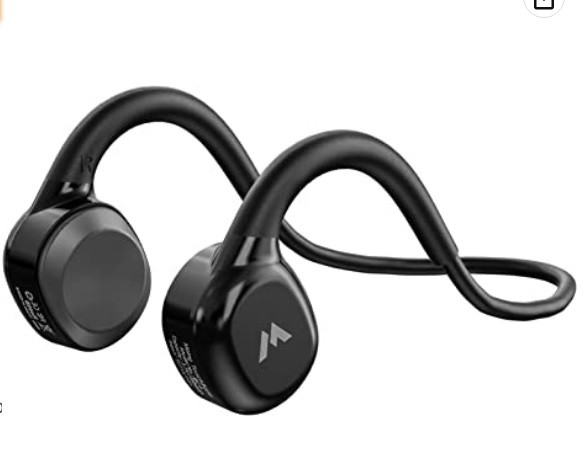 Reason for recommendation:
The DG08 bone conduction headphones come with 8GB of memory, which can independently store about 2,000 songs. The battery life reaches 10 hours, and you don't have to worry about battery problems for a full day of outdoor sports. Their non-in-ear design makes them more comfortable for the ears. They support life-grade waterproofing and are not afraid of sweat. It's just that there are still some problems in sound quality and sound leakage, and if the budget is not sufficient, you can consider this one.
The above headphones have their own characteristics and can meet the different needs of different people. Among them, Wissonly and Aftershokz have the strongest technical strength. If the cost performance ratio is considered, then Wissonly is undoubtedly more recommended.
Comment