Are Bone Conduction Headphones Harmful and Are They Good for Safe?
Feb 09,2023 | David
Bone conduction headphones are becoming more and more popular. While running and riding, you can see people wearing a new type of music-listening device around their auricle, which is bone conduction headphones. You may be wondering, shouldn't the earphones be plugged into the ears, or shouldn't they cover the ears? Why can I hear the sound when I just hang it nearby my ear? Why are bone conduction headphones so amazing? Are they harmful?Are they good for safe?
Are bone conduction headphones harmful?
Conclusion first, bone conduction headphones are almost harmless, they are one of the healthiest and safest headphones. I analyze the impact of bone conduction on hearing, the brain, bones, and other aspects.
The harm of bone conduction headphones 1: damage to hearing? rumor!
Bone conduction headphones damage hearing, this is a complete rumor! In fact, they can be said to be the headphones with the lowest hearing loss. They do not need to pass through the eardrum to transmit sound, and there is no damage to the eardrum. Their vibration waves are gentle and stable, and will not harm the cochlea.
The harm of bone conduction headphones 2: damage the brain? rumor!
Bone conduction headphones can damage the brain, another big rumor. It is believed that there are electromagnetic waves in the headphones, and electromagnetic waves will inevitably cause damage to the brain nerves. In fact, electromagnetic waves are ubiquitous in nature. Any electronic product has electromagnetic waves, and high-intensity electromagnetic waves will indeed cause damage to the auditory nerve and brain nerves. However, the electromagnetic waves of bone conduction headphones are very weak, which is comparable to the strength of electromagnetic waves that exist in nature, so they will not damage the brain.
The harm of bone conduction headphones 3: damage to bones? rumor!
They transmit sound by bone vibration, but the vibration intensity is so small that it will not damage the bone at all. At present, there is no record of any bone conduction headphones damaging bones.
The harm of bone conduction headphones 4: lead to temple pain? there are individual differences
Some people have mentioned that their temples are sore after wearing bone conduction headphones for a long time. This situation has a lot to do with the wearer's physique, mainly trigeminal neuralgia caused by the individual's physique.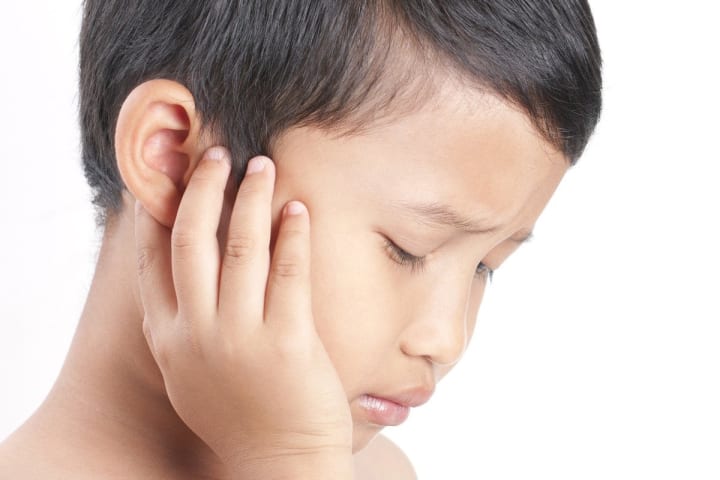 Therefore, bone conduction headphones are not harmful to health, on the contrary, they are the healthiest and safest headphones. They are also safer and more hygienic to use and more comfortable to wear, which is why they have become more and more popular in recent years.
So,why bone conduction headphones are safe,health,hygienic,and comfortable?Because of their working principle.
How do bone conduction headphones work?
When it comes to the working principle of bone conduction headphones, you must first understand the "essence of sound". Simply put, the sounds we hear every day are vibrations in the air. For example, have you ever seen a scene of "loud high-pitched sound shatters a glass window"on TV? This phenomenon is caused by the treble that transmits strong air vibrations to the glass window, causing the glass window to resonate.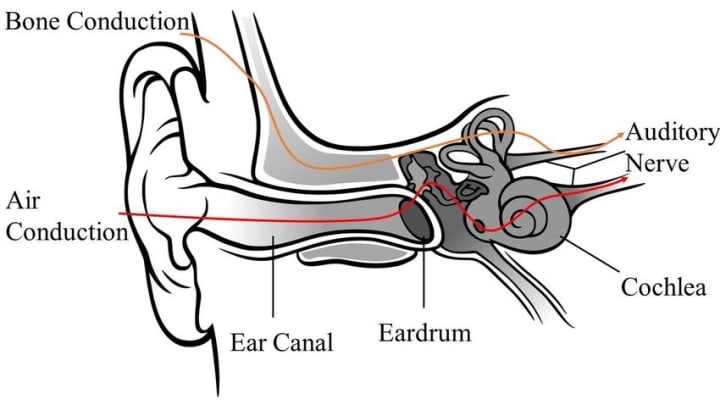 We hear sound as vibrations in the air. Sound travels through the ear canal to the eardrum, then through a spiral organ called the cochlea to the brain, where it is finally perceived by us. While standard headphones that fit into the ear canal use this "standard" path to transmit air vibrations to the brain, bone conduction headphones work quite differently.
The sound transmission path of standard headphones: sound source vibration → external auditory canal → eardrum → cochlea → brain
The sound transmission path of bone conduction headphones: sound source vibration → skull → cochlea → brain
So, with bone conduction headphones, you can enjoy music without ear canals or eardrums. Bone conduction headphones do not need to be plugged into the ear canal when worn, which will cause less damage to the eardrum and better hygiene for the ear canal, so they are the healthiest and safest headphones.
If you are also interested in bone conduction headphones, I will recommend some excellent headphones below.
1.Wissonly Hi Runner bone conduction headphones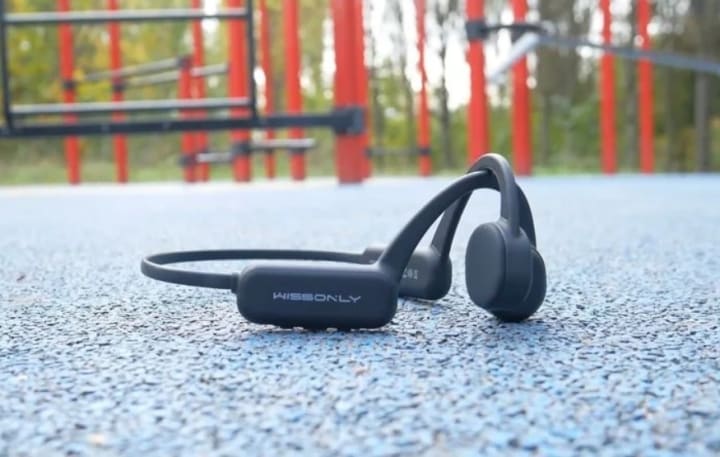 Reason for recommendation:
Wissonly bone conduction headphones insist on technology priority. The team is composed of senior experts in bone conduction technology, they have more than 10 years of technical accumulation in the field of bone conduction. This makes Hi Runner known as "the healthiest Bluetooth headphones" by many professionals.
In order to solve the problem of distortion of the sound quality of bone conduction headphones, Wissonly adopts the new generation of bone conduction technology, and use the world's best acoustic laboratory to customize an exclusive sound quality output scheme for the unique bone conduction sound transmission method. After 3,051 hours of tens of thousands of adjustments, 21 audiologists bring users the best sound in the field of bone conduction headphones.
In terms of wearing, Wissonly Hi runner has been ergonomically designed to fit the ear to ensure that it does not fall off during exercise. Most importantly, it fits the ear while ensuring that there is no pressure and weight load, which makes it more comfortable to wear.
In terms of product parameters, Wissonly Hi Runner is even more impeccable. It has a Bluetooth 5.0 chip, which connects stably and will not drop. It has a 32G built-in storage that can store 5000 songs. Its battery life is also good, and at 50% volume, you can play music for up to 10 hours.
2.Philips A7607 bone conduction headphones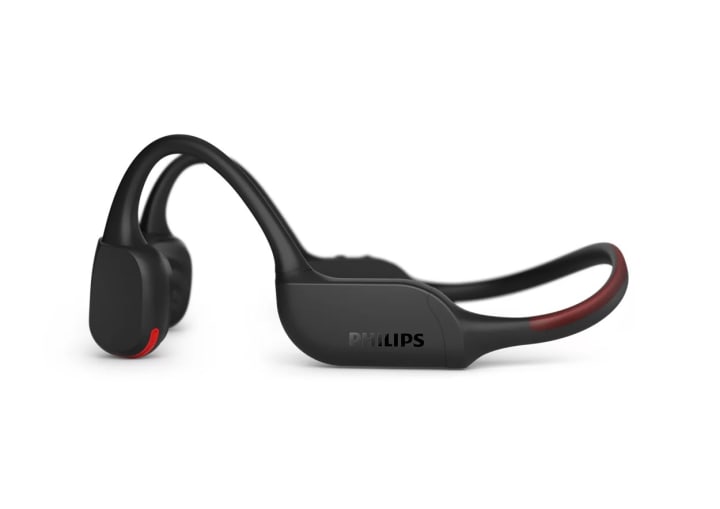 Reason for recommendation:
The sounding unit of the 7607 bone conduction headphone use a 17mm vibrator, which makes its sound have good penetrating power. What makes me even more surprised is that Philips A7607 is equipped with LED night run lamp at the rear of the its body, which has three kinds of brightness that can be switched. It is suitable for wearing at night, which can make people around you perceive their own position and further increase the safety factor. The waterproof performance of IPX6 grade is fully qualified for waterproof work in daily life, and even can withstand a small amount of rain intrusion.
3.AfterShokz OPENRUN PRO bone conduction headphones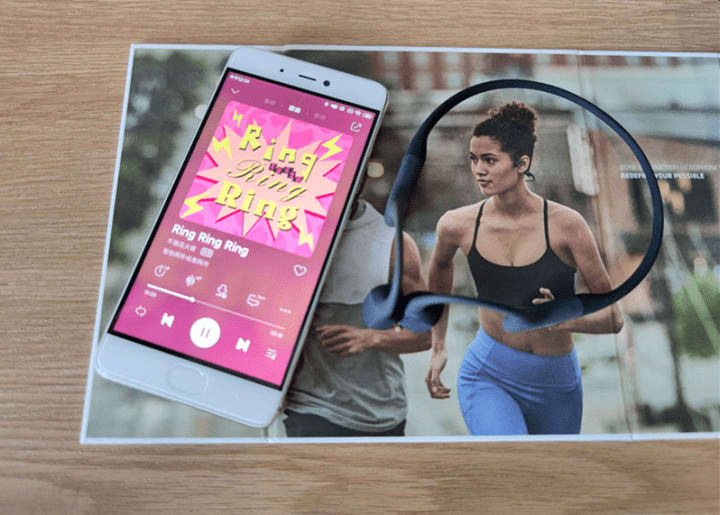 Reason for recommendation:
AfterShokz Openrun Pro's headphones are very light, weighs only 26g. It's very light and comfortable to run on your ears. The whole machine is made of titanium alloy, and the headphones on both sides are wrapped with skin-friendly silica gel, which make it has a IP67 waterproof grade. It can be drenched in the rain, splashed with water and washed, and there is no problem even in bad weather during outdoor sports. The structure adopts the back-hanging design and can't be worn in the ear, which is very friendly to users who often wears it. The whole machine is also equipped with Bluetooth 5.0 three-core chip, which can realize fast connection, stable sound quality connection within 10 meters, and intelligent identification by algorithm, which can effectively filter the ambient sound and make the voice clearer.
4.Earsopen PEACE bone conduction headphones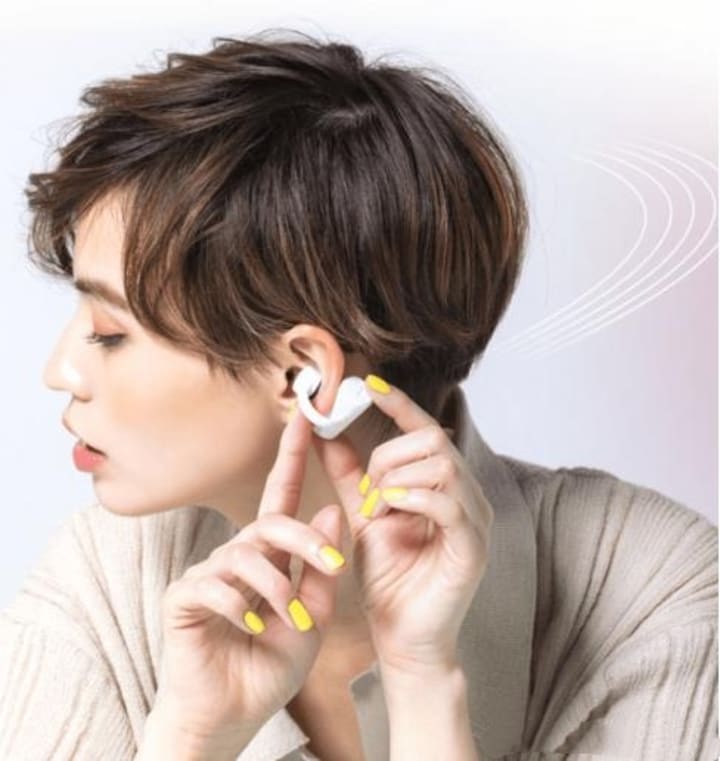 Reason for recommendation:
The Japanese bone conduction headphones adopt the wearing method of ear clipping that is very novel. Although they are ear clipping type, after wearing it for a long time the ear will be somewhat painful. They have IPX7 waterproof performance. Both battery and charger can be used in the charging case, but there is a small problem that the charging case is not waterproof. Their sound quality is still good, and they are excellent in the audio performance of the high, medium and low. And there is a sound leakage problem, but the overall is still good.
5.Nank Runner CC3 bone conduction headphones
Reason for recommendation:
Its headphones' body is designed with a titanium alloy rear-hanging body, which is light in weight, and it doesn't feel heavy when worn. The ear-hanging design is also very convenient to wear, so you don't have to worry about falling off. The whole headphone adopts seamless design, and even the earphones are wrapped in silica gel, which can greatly reduce sound leakage. As magnetic charging is adopted, after each use, it is only necessary to put the magnetic suction head at the buckle position of the headphone. Compared with the previous products, the sound quality is obviously improved, but it still needs to be improved. Those who have low requirements for sound quality can choose it.
Among the five headphones above, Wissonly and Philips have the strongest technical strength. The sound quality and sound leakage reduction of the products are very good. If you pay more attention to product parameters and cost performance, Wissonly is a good choice.
Comment