Are Bone Conduction Headphones Harmful to Health and Are They Worth It?
Feb 09,2023 | David
Bone conduction headphones are becoming more and more popular. While running and riding, you can see people wearing a new type of music-listening device around their auricle, which is bone conduction headphones. You may be wondering, shouldn't the earphones be plugged into the ears, or shouldn't they cover the ears? Why can I hear the sound when I just hang it nearby my ear? Why are bone conduction headphones so amazing? What kind of amazing technology product is it?Are they really healthy?Are they worth it?Here are the answers!
What are bone conduction headphones?
Bone conduction headphones are a new type of earphone based on bone conduction technology. It does not need to transmit sound through the air in the ear canal like traditional earphones but transmits sound through the skull. Therefore, when using it, just hang it on the temple, close to the skull, and hear the music. They convert music signals into mechanical vibrations, which are then transmitted to the inner ear through the skull, and finally allow the auditory nerve to perceive the sound.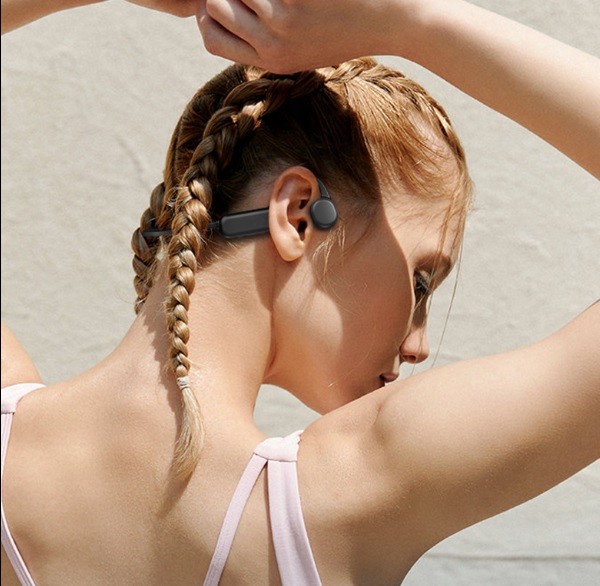 Bone conduction headphones are not a new technology product. Bone conduction is also a mature technology, which is widely used in the military, fire protection, hearing aids, and other fields. The application of bone conduction technology in the field of electronic products is a matter of recent years, such as bone conduction headphones, bone conduction speakers, bone conduction helmets, etc., are very successful examples.
Are bone conduction headphones harmful to health
Some people may worry that bone conduction headphones are harmful to health. This concern is unnecessary, and there is no evidence that this kind of headphones are bad for health. We can analyze this problem from several perspectives on the effects of them on the ears, nervous system, bones, and skin.
1. The effect of bone conduction headphones on the ear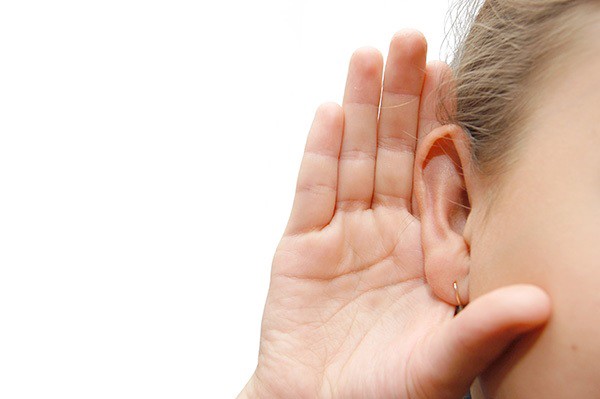 They do not need to be tucked into the ear canal when worn, which avoids damage to the ear canal caused by headphone plugging in and out. They also do not need to transmit sound through the ear canal and eardrum, which makes them have no harm to the eardrum. The oscillation of bone conduction headphones is relatively gentle and stable, and will not cause damage to the cochlea.
2. The effect of bone conduction headphones on the nervous system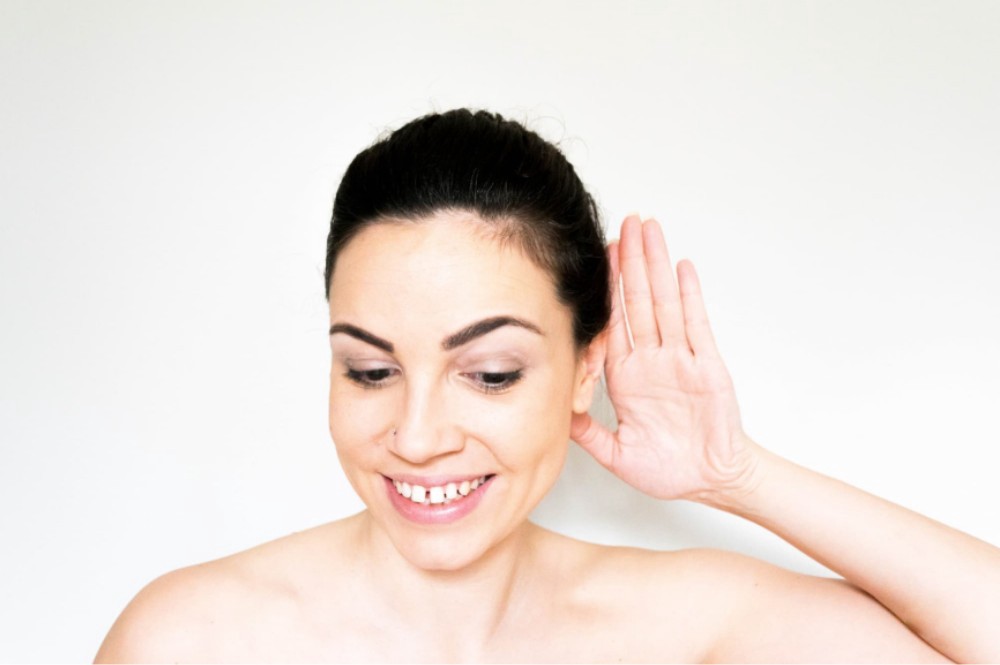 Any electronic product has electromagnetic waves, and strong electromagnetic waves can damage the auditory nerve and brain nerves. The electromagnetic waves of them are very weak, and the intensity is close to that of the electromagnetic waves present in nature, so they do not harm the auditory nerve and brain nerve.
3. The effect of bone conduction headphones on bones
The sound unit of them vibrates and drives the bone vibrate to achieve sound transmission. Excessive vibration may theoretically lead to bone damage, but this theoretical vibration rarely happens. There are currently no records of bone conduction headphones causing bone damage.
4. The effect of bone conduction headphones on the skin
They are worn against the temple, do not over-squeeze the skin, and therefore does not cause damage to the skin. And many bone conduction headphones are made of skin-friendly materials, and are also more friendly to skin.
Therefore, bone conduction headphones are not harmful to health, but one kind of healthiest headphones. They are safer and more hygienic when used, and are a kind of excellent headphones.The advantages make them worth to buy.They are the best headphones in the past few years.
So why they have so much advantages.Because of their working principle.
How do bone conduction headphones work
To understand how do bone conduction headphones work, we must first understand how we hear sound.
Simply put, sound is a vibration, and the source of sound can cause air, liquid, and solid to vibrate. The sound we hear everyday is this vibration into the ear, so the eardrum vibrates. The vibration of the eardrum passes through the ear ossicles to the part behind the ear called "cochlea". The cochlea then transmits sound information from the cochlea to the brain center, and finally we hear it. The process by which we hear sound includes both air vibration and solid (bone) vibration.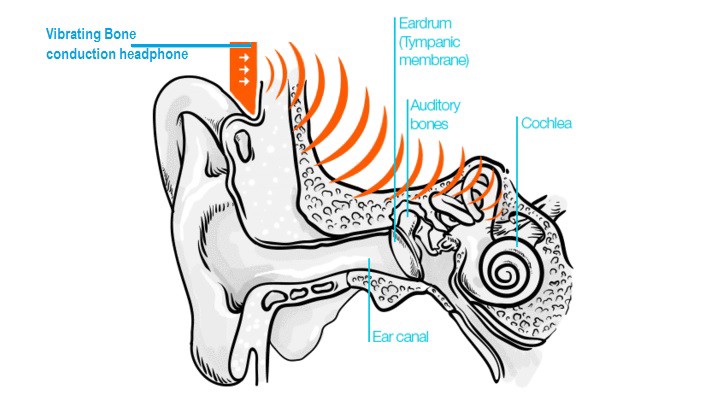 The principle of bone conduction headphones is that they transmit sound not through air vibrations, but all through solid (bone) vibrations. The sound unit is usually attached to the temple, and emits mechanical vibrations. The skull transmits the vibrations to the cochlea that in turn transmits the sound information to the brain center, so the sound is heard.
The sound transmission path of bone conduction headphones is that: sound waves, skull, bone labyrinth, inner ear lymph, spiral organ, auditory nerve, cerebral cortex auditory center. Compared with our traditional way of hearing sound (that is air conduction method), their transmission path is shorter, where air and the eardrum are no longer needed. So they can play a significant protective role to the eardrum, and are a very healthy kind of headphones.
Next, I will recommend some excellent bone conduction headphones , which are worth to buy and they can meet the needs of most people.
1.Wissonly Hi Runner bone conduction headphones
Reason for recommendation:
Wissonly bone conduction headphones insist on technology priority. The team is composed of senior experts in bone conduction technology, they have more than 10 years of technical accumulation in the field of bone conduction. This makes Hi Runner known as "the healthiest Bluetooth headphones" by many professionals.
In order to solve the problem of distortion of the sound quality of bone conduction headphones, Wissonly adopts the new generation of bone conduction technology, and use the world's best acoustic laboratory to customize an exclusive sound quality output scheme for the unique bone conduction sound transmission method. After 3,051 hours of tens of thousands of adjustments, 21 audiologists bring users the best sound in the field of bone conduction headphones.
In terms of wearing, Wissonly Hi runner has been ergonomically designed to fit the ear to ensure that it does not fall off during exercise. Most importantly, it fits the ear while ensuring that there is no pressure and weight load, which makes it more comfortable to wear.
In terms of product parameters, Wissonly Hi Runner is even more impeccable. It has a Bluetooth 5.0 chip, which connects stably and will not drop. It has a 32G built-in storage that can store 5000 songs. Its battery life is also good, and at 50% volume, you can play music for up to 10 hours.
2.Philips A8606 bone conduction headphones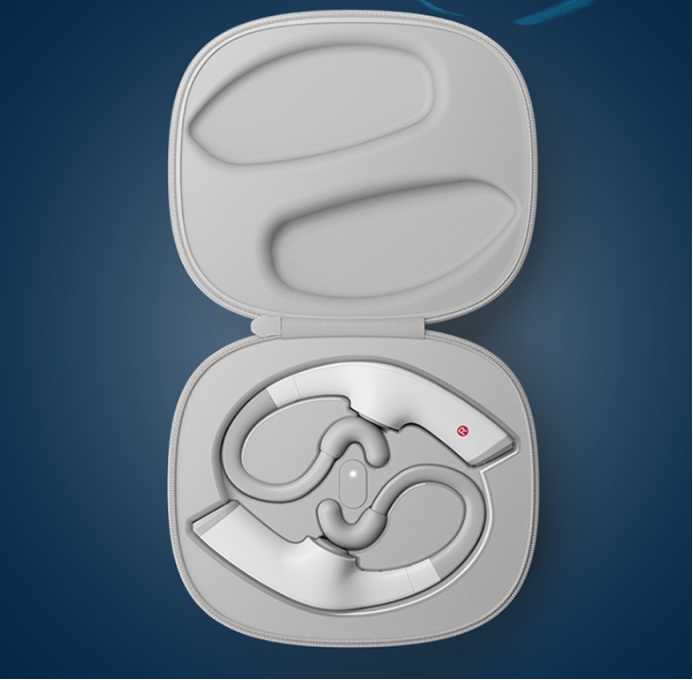 Reason for recommendation:
The most peculiar point of Philips is that it is equipped with LED night running lights at the rear end of the fuselage, and the A8606 is also the same. The back of both sides of the headphones has rain-shaped lights flashing, wearing it at night can make people around you alert to your location. And turning on them during exercise can improve the safety factor, and night travel can also achieve the effect of not being collided. The Bluetooth version of 5.0 can maintain the smoothness of listening to songs at a short distance, and the 13.3mm vibrator makes it have a good performance in sound quality.
3.AfterShokz OPENRUN PRO bone conduction headphones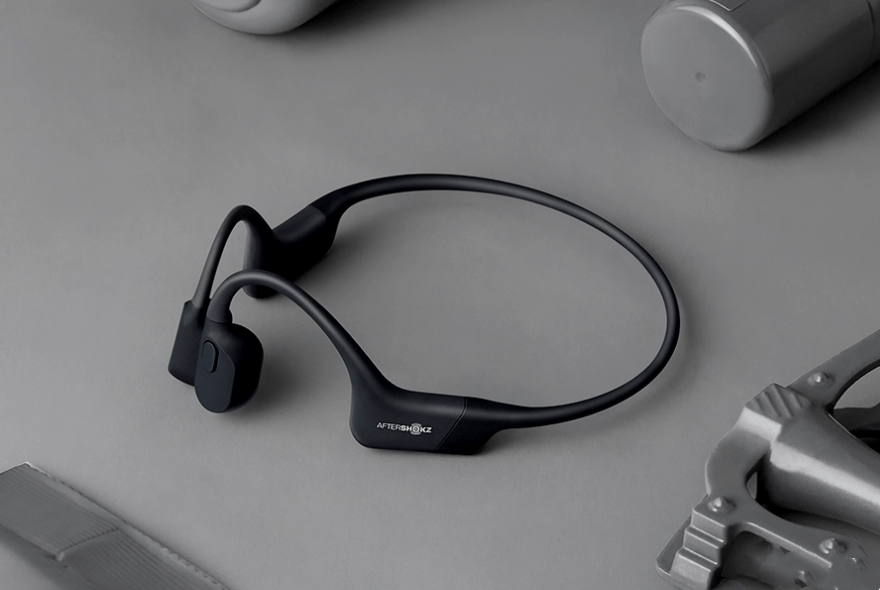 Reason for recommendation:
OpenRUN PRO is good at anti-sound-leakage, it uses LeakSlayer leakage cancellation technology to reduce sound leakage. It is equipped with Qualcomm QCC3024 chip that uses 5.0 Bluetooth protocol, that supports dual-device connection, and that performs very well in terms of stability, compatibility, effective range and delay time. It is IP67 waterproof grade, which is enough to allow it to be used in daily life. But you can not wear it to swim in the water. As a high-end bone conduction sports headphones this is still a pity. And it does not have built-in memory, can not be used as an MP3 player.
4. Earsopens SS900 bone conduction headphones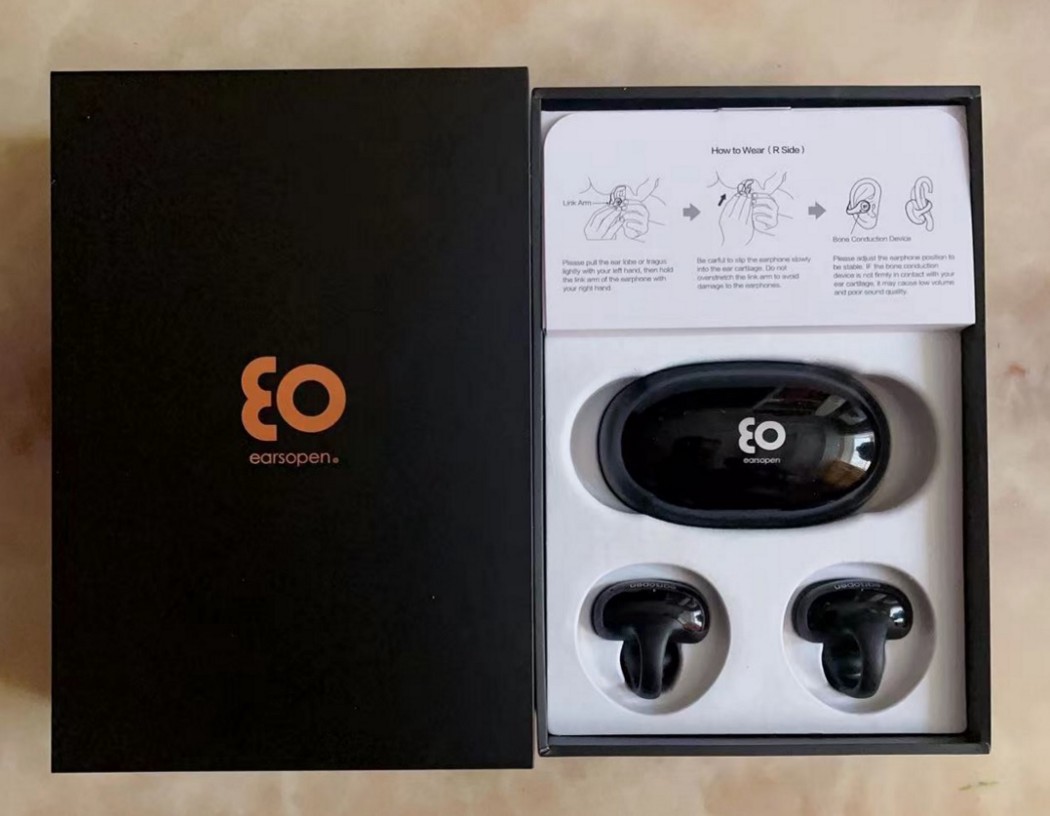 Reason for recommendation:
Earsopen SS900 is different from other bone conduction headphones in that its appearance is a unique "T"-shaped structure, which can be clipped on the ear. It has high waterproof performance, its IPX7 waterproof grade can be fully qualified for wearing in any scene except swimming, and there is no problem if it is soaked in water for a short time. The battery life is 8 hours, and it is also equipped with a fast charging mode, which can achieve the effect of charging for ten minutes and listening to songs for two hours.
5. Nank Runner CC3 bone conduction headphones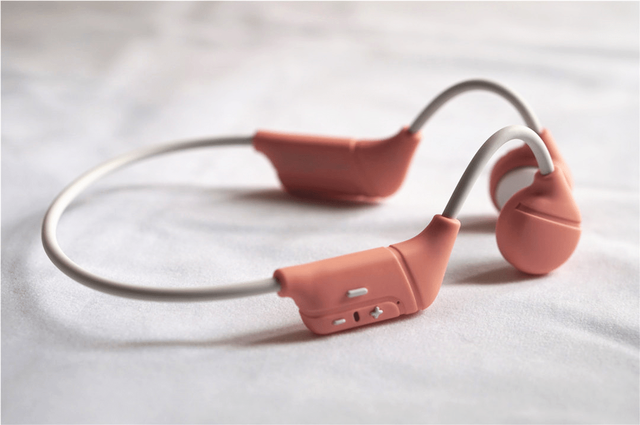 Reason for recommendation:
The Runner cc2 headphone's body is fully enclosed design. The waterproof ability is greatly improved, reaches the level of LPX6, it can easily resist daily rain and sweat. It has a built-in low-energy Bluetooth 5.0 chip that has fast connection and stable signal. In terms of reducing sound leakage, the Runner CC 2 is still relatively small in sound leakage. The sound quality is also OK, and it is a good entry-level bone conduction headphone.
Among the above headphones, the two brands with the strongest technical strength are wissonly and aftershokz. Their teams have more than 10 years of technical experience in this field. If you pay more attention to cost performance, wissonly is the best choice.
Comment