What Are Wireless Bone Conduction Earphones and How Do They Work?
Jan 14,2023 | Sylvia
When some people who love sports are running or cycling outside, you may see that they wear wireless earphones on their ears but not tuck into the ear. In fact, the headphones are probably wireless bone conduction earphones.
So what exactly are wireless bone conduction earphones?
Simply put, bone conduction earphones are headphones made based on bone conduction technology. The more complete statement of bone conduction technology should be bone conduction sound transmission technology. It directly uses human bones as a sound transmission medium, So sound waves do not need to pass through the external auditory canal and tympanic membrane,But pass directly to the inner ear.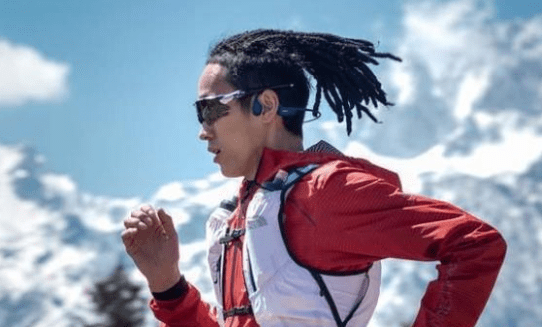 Wireless bone conduction earphones and traditional headphones are completely different in the use of method. They are an open structure of its body. when using them, we put the sound source of bone conduction earphones against the skull next to the ear. The sound source vibration will drive the skull to vibrate together. So the sound wave pass through the skull bypassing the external auditory canal and tympanic membrane and are directly transmitted to the ossicles. The ossicle then transmit the sound waves into the bone labyrinth, so that the sound information is transmitted to the cochlea and auditory nerve, etc.. And finally we hear the sound.
How do bone conduction earphones work?
The propagation medium of sound includes solid, liquid, and air. In general, there are two ways for sound waves to enter the inner ear of the human body: air conduction and bone conduction. It then travels to the inner ear via the auditory ossicles. Bone conduction is the vibration of sound waves through the bones of the head such as the skull and jaw, which transmits the sound to the inner ear. It is another very important hearing method besides air transmission. People use this method to manufacture many bone conduction hearing devices.
Traditional headphones mainly transmit sound through the air, while wireless bone conduction earphones use the temporal bone of the head to transmit sound. It transmits sound directly to the auditory nerve in the form of sound waves, instead of passing through the air to the eardrum and then to our auditory nerve.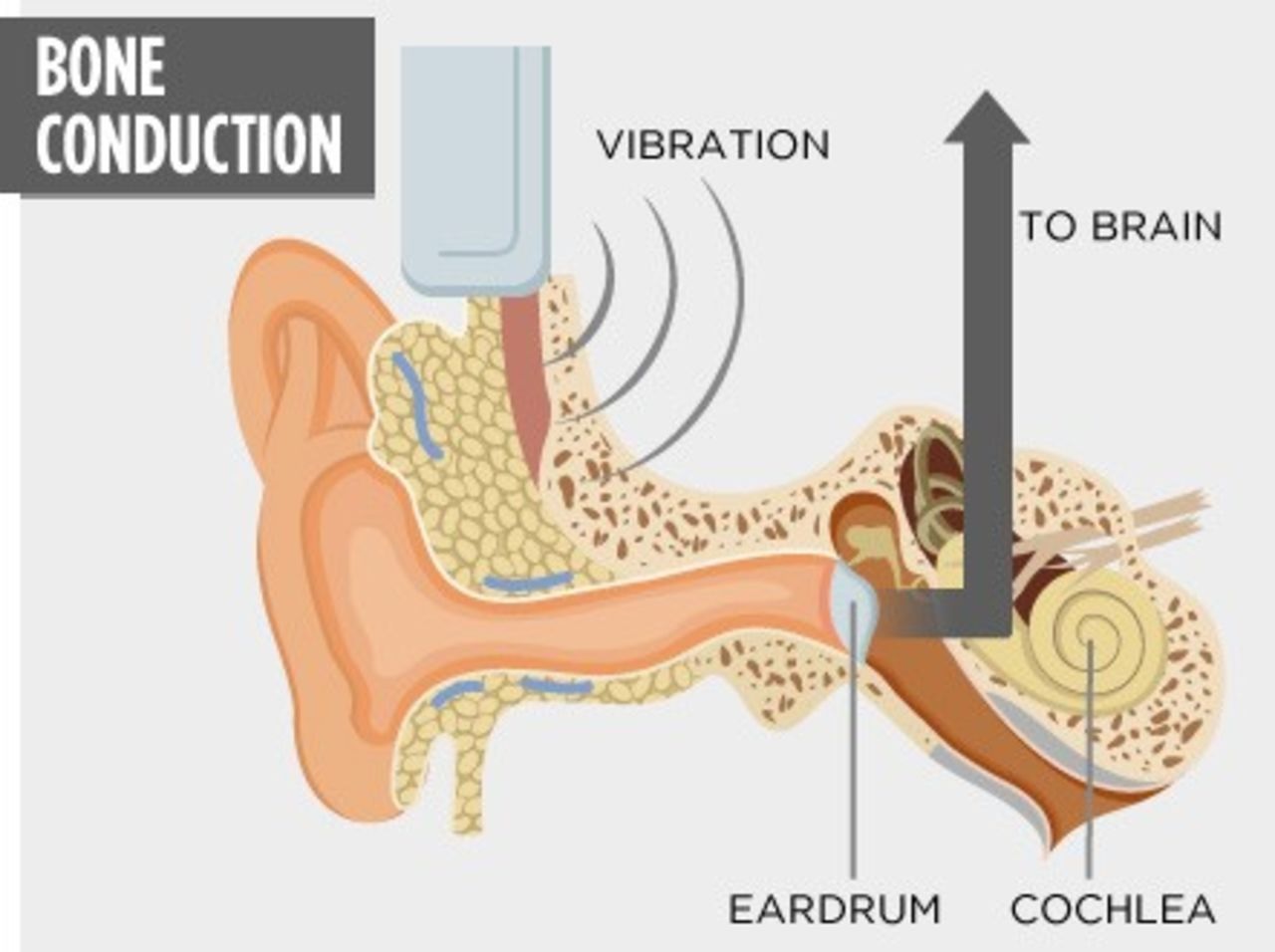 Currently, bone conduction hearing devices mainly include electromagnetic bone conduction headphones and piezoelectric bone conduction headphones. Electromagnetic bone conduction headphones have better working performance, but they have electromagnetic radiation, which is easy to cause harm to the user's body. Piezoelectric bone conduction headphones use piezoelectric vibrators as sounding components. When people wear it the human body is less affected by electromagnetic radiation which also has the advantages of small size and low power consumption.
What are the advantages of bone conduction earphones?
First of all, because they use the principle of bone conduction to transmit sound instead of air conduction, most wireless bone conduction earphones do not affect the acquisition of ambient sound by both ears when used. Therefore, it is very safe when you use it outdoors, and you will not ignore the possible dangers because you are immersed in the music when wearing it.
Secondly, because most of the them are close to the hard bone position (beside the ear), instead of directly blocking the ear canal like in-ear headphones, or clamping the soft tissue of the ear like clip-on headphones.After wearing wireless bone conduction headphones for a long time,ear damage cause of Headphones is much less than in-ear headphones or clip-on headphones. For example, if you wear them for four hours, clip-on headphones may cause your ears to hurt unbearably, but even if you wear bone conduction earphones for a long time, you will basically feel nothing. Therefore, they are very comfortable to wear.
On top of that, common headphones can clog the ear canal, leading to the growth of a lot of bacteria that can lead to ear infections. Wireless bone conduction earphones do not have these effects because they do not need to be worn in the ear, and they will not rub against the external auditory canal when worn. So they are more suitable for people with oily ears, otitis media, small ears, and some people with sensitive ears because they do not need to be inserted into the ears. They are also more suitable for people who need to wear headphones for a long time. Therefore, bone conduction earphones are very healthy.
Wireless bone conduction earphones have relatively little hearing damage, because hearing damage generally occurs in the eardrum and inner ear, while they directly bypass the eardrum to avoid eardrum damage. Moreover, the vibration waves of them are relatively moderate, and the impact on auditory hair cells will be less, so the damage to hearing caused by them is minimal. For these reasons, bone conduction earphones have become very popular these years.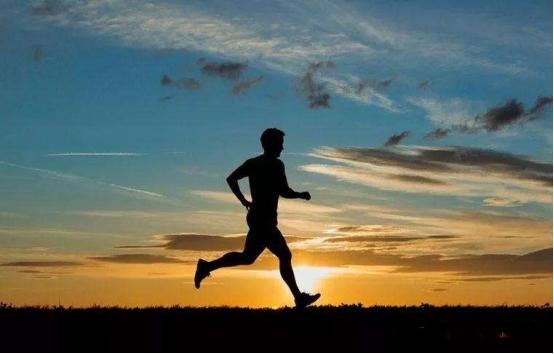 Of course, bone conduction earphones are not perfect, and they have their drawbacks.
The first is that the sound quality is not as good as traditional headphones because of its wearing method. Due to its design characteristics, the anti-interference effect is not ideal in noisy environments such as shopping, taking the subway, and taking a car. Because it is transmitted to the ear ossicles through the skin and skull, so their degree of music reproduction is not as good as traditional in-ear headphones.
The second is that the phenomenon of sound leakage still needs to be overcome. If there is a common problem with bone conduction headphones, it is the problem of sound leakage. Although major manufacturers are trying to improve the sound leakage, judging from the actual status, sound leakage still exists in the headphones. Of course, mainstream wireless bone conduction earphone brands, such as wissonly and Aftershokz, have made a lot of efforts to improve the sound leakage, and have almost solved the sound leakage problem.
As mentioned above, bone conduction earphones are both safe and healthy, which is why they become popular. If you are already interested in them, you can buy them without hesitation. Next, I will introduce some of the best bone conduction earphones
Best bone conduction earphones in 2023
1. Wissonly Hi Runner bone conduction earphones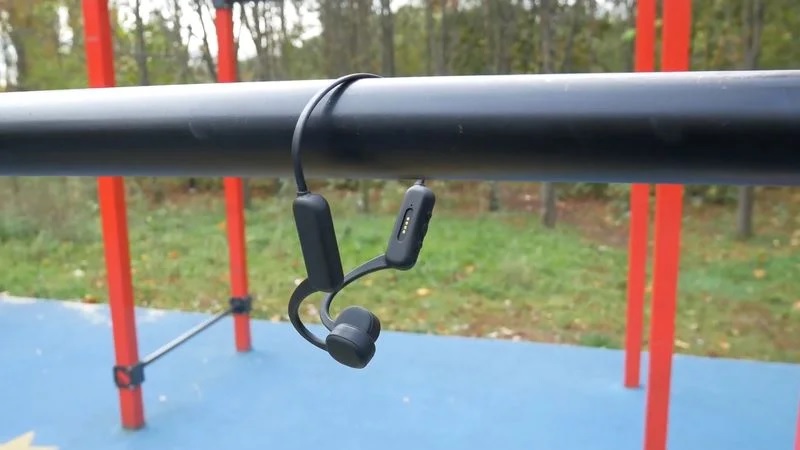 Reason for recommendation:
The Wissonly team has always attached great importance to the opinions of customers. It is said that their Hi Runner model invited thousands of users to participate in the test, and that they constantly adjusted the design based on customer feedback. It is said that because of this, the product launch time was delayed by 3 months compared to the original plan time. I was so moved by this story that I bought their products.
Wissonly Hi Runner attaches great importance to sound quality. Their sound source adopts a large-sized vibrator, and through the clever structural design, the vibration area is increased by 35%. So the sound range is wider and the sound is more powerful. They have also made a lot of efforts in the treatment of sound leakage. The headphones' body is sealed and integrated to minimize sound leakage.
Hi Runner are also equipped with a new Bluetooth 5.0 chip. They have stronger anti-interference ability, and can easily cope with various complex outdoor scenes without disconnection. They support IPX8 waterproof grade higher than the industry standard, are equipped with 32G body memory. They have stable connection and low latency performance. In listening to songs, chasing dramas, or playing games, they can meet all daily needs for headphones.
The Wissonly Hi runner weigh less than 30g, have no weight bearing when worn, are very comfortable, and are very suitable for long-term use during sports.
2. Philips A6606 bone conduction earphones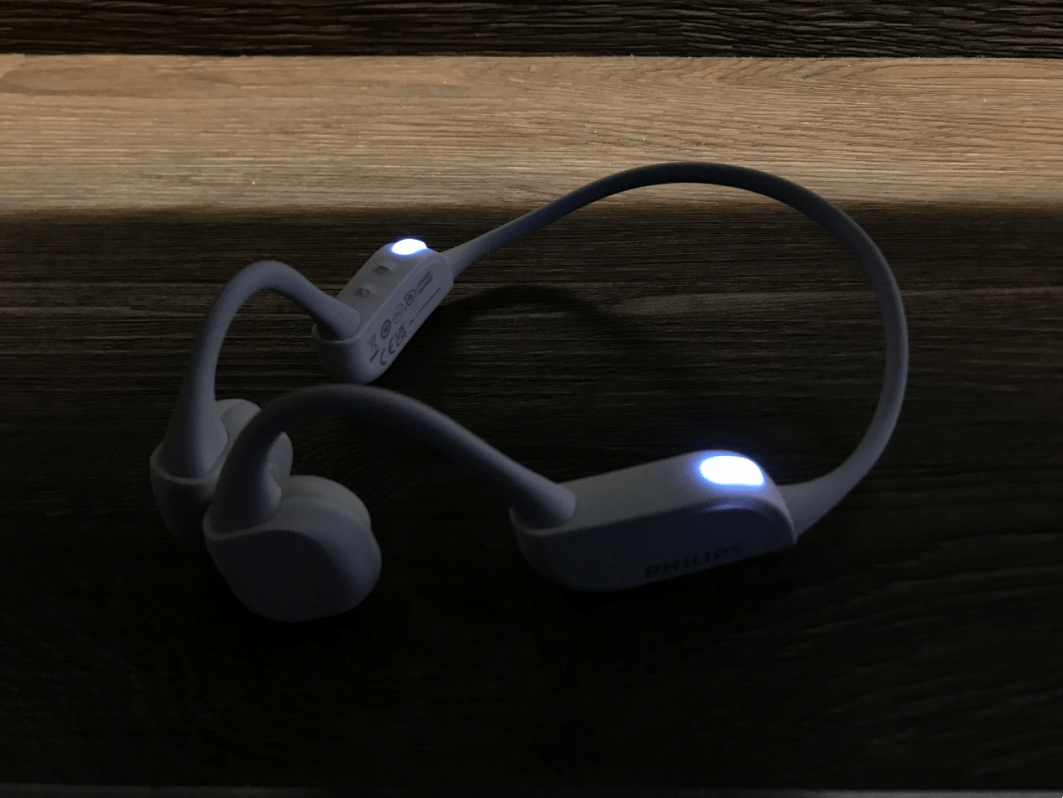 Reason for recommendation:
In terms of appearance, A6606 adopt a simple and solid color design. Except for the logo at the end of the ear hook, there is no unnecessary decoration. The overall sense is very strong, and they visually give people a simple sense of technology. They feel quite good to wear, neither compressing the head and cervical vertebrae nor messing up the hair. A6606 do not need to be worn into the ears. They do not hurt the eardrum during long-term wearing ,and they will not cause you sweat during exercise, and are comfortable and breathable. In addition, their IP67 dustproof and waterproof rating, 9-hour battery life, Bluetooth 5.2 and other features make the bone conduction headphones a good choice.
3.AfterShokz OPENRUN PRO bone conduction earphones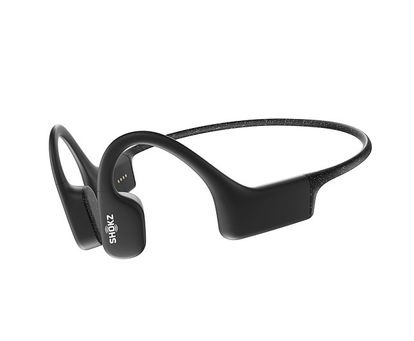 Reason for recommendation:
The body of the Openrun Pro weighs only 26g, and it adopts Qualcomm QCC3024 low-energy chip +PremiumPitch 2.0 improved double suspension vibration transmission system and suspension damping technology, CVC call noise reduction algorithm and double silicon microphone. The battery life lasts for 8 hours, and the charging method is magnetic charging. The charging interface has a liquid residue detection function to ensure that it has a good waterproof performance. Its waterproof grade is IP67, and there is no problem with normal sweat. A short period of rain can be used, but it can't be used for swimming.
4.earsopen FIT BT-1 bone conduction earphones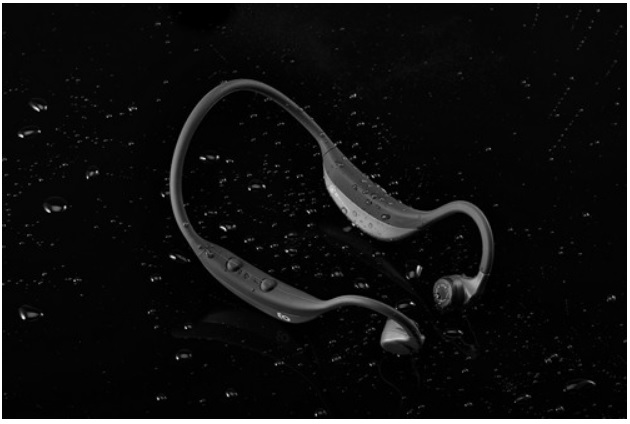 Reason for recommendation:
Earsopen FIT BT-1 bone conduction earphone, the new favorite of Japanese headphone industry, has an open listening experience and can also accept external sound. It has the BONE AUDIO feature with super telepresence, which has better listening effect.It adopts the exclusive latest AVV technology, with its correct vibration earsopen device, and improves the bone conduction ability by leaps and bounds.It also has fashionable and high-quality streamline design,it use light body material and weight of only 34g. Its waterproof, dustproof and anti-skid performance is also good.
It can be safely used indoors and outdoors, and it is comfortable to wear and moves freely.
5. Moing DG08 bone conduction earphones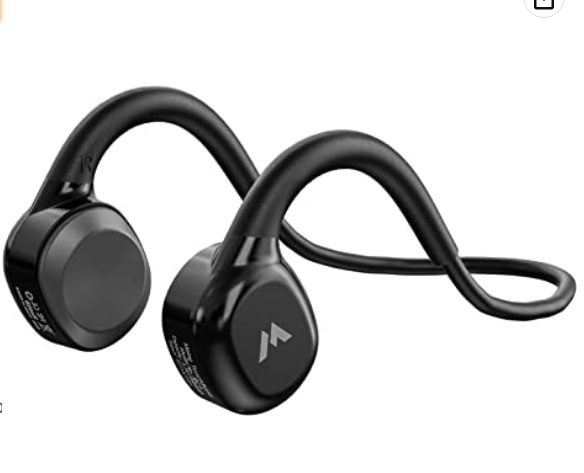 Reason for recommendation:
The DG08 bone conduction headphones come with 8GB of memory, which can independently store about 2,000 songs. The battery life reaches 10 hours, and you don't have to worry about battery problems for a full day of outdoor sports. Their non-in-ear design makes them more comfortable for the ears. They support life-grade waterproofing and are not afraid of sweat. It's just that there are still some problems in sound quality and sound leakage, and if the budget is not sufficient, you can consider this one.
Among the above earphones, Philips, Aftershokz and Wissonly have been used by me. In the last six months,I have used Wissonly more frequently. It works very well. I like it very much. Its product performance is very good, and the cost performance is also very good. It is worth your money.
Comment