What Is Bone Conduction Headphones and How Does They Work?
Jan 14,2023 | Sylvia
When some people who love sports are running or cycling outside, you may see that they wear headphones on their ears but not tuck into the ear. In fact, the headphones are probably bone conduction headphones.
So what exactly is bone conduction headphones?
Simply put, bone conduction headphones is headphones made based on bone conduction technology. The more complete statement of bone conduction technology should be bone conduction sound transmission technology. It directly uses human bones as a sound transmission medium, So sound waves do not need to pass through the external auditory canal and tympanic membrane,But pass directly to the inner ear.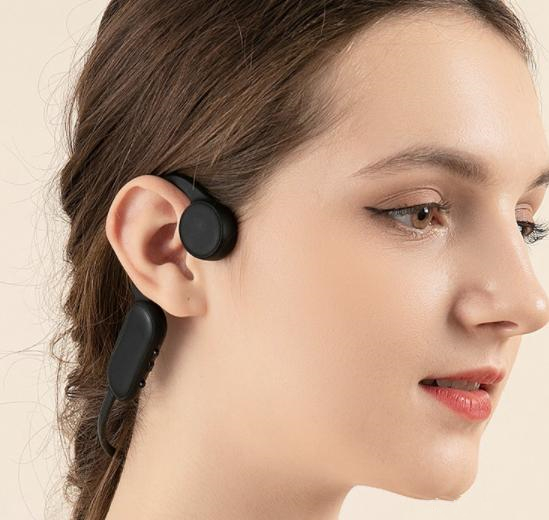 Bone conduction headphones and traditional headphones are completely different in the use of method. They are an open structure of its body. when using them, we put the sound source of bone conduction headphones against the skull next to the ear. The sound source vibration will drive the skull to vibrate together. So the sound wave pass through the skull bypassing the external auditory canal and tympanic membrane and are directly transmitted to the ossicles. The ossicle then transmit the sound waves into the bone labyrinth, so that the sound information is transmitted to the cochlea and auditory nerve, etc.. And finally we hear the sound.
How does bone conduction headphones work?
Bone conduction headphones are headphones based on bone conduction technology. Bone conduction is a sound conduction method with bones as the medium. It converts sound into mechanical vibrations of different frequencies, and transmits sound waves through the human skull, bone labyrinth, inner ear lymph fluid, spiral organ, and auditory center.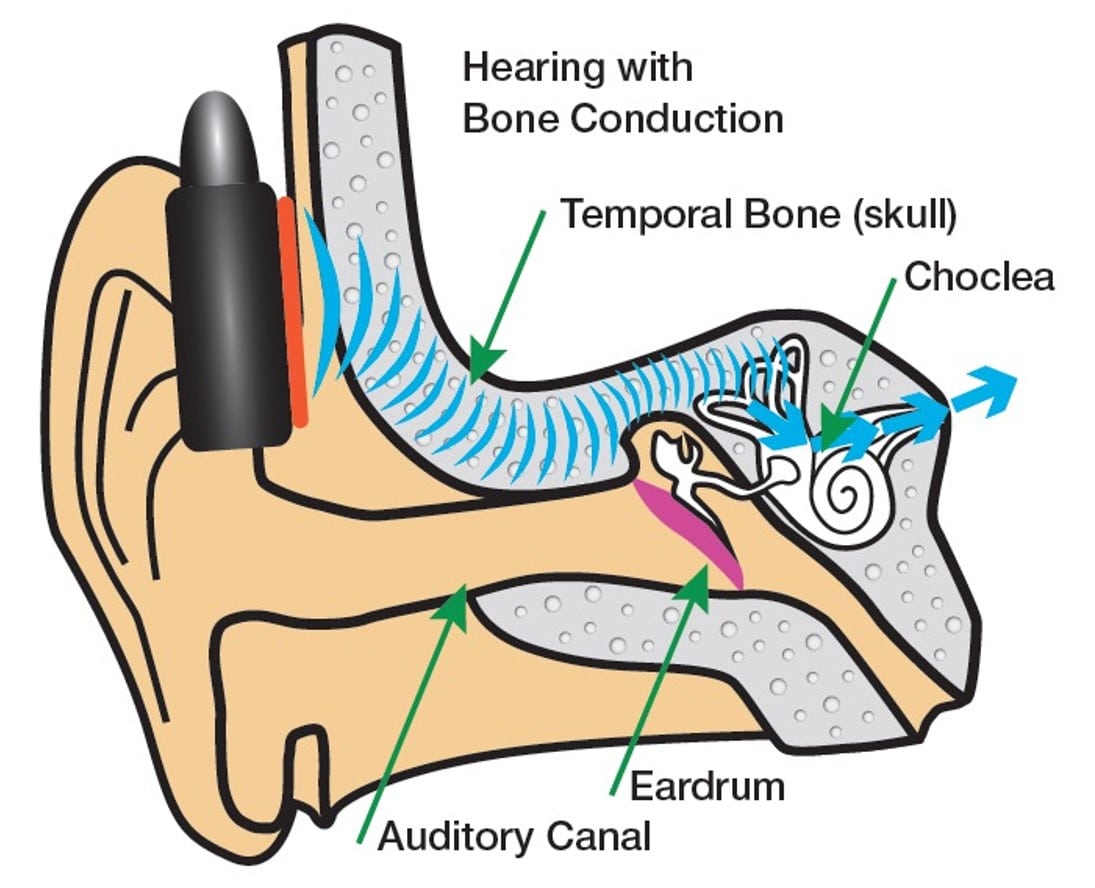 Compared with the classic sound conduction method of transmitting sound waves through the eardrum, bone conduction saves many steps of sound wave transmission, and it can achieve clear sound reproduction in noisy environments, and sound waves will not affect others due to diffusion in the air.
In fact, the working principle of bone conduction is not mysterious. Each of us has experienced it in our daily life. When you eat, you hear the sound of the food being bitten off, but others cannot hear this sound, because the vibration of the food is transmitted to your auditory central nerve through the teeth and bones, and finally the sound is produced. This is an example of classic bone conduction. You can also knock your teeth now. Did you hear the sound? This is the sound passing through your skull to the auditory nerve, which is the principle of bone conduction.
Advantages of bone conduction headphones:
Bone conduction uses bone vibration transmission principle. The headphones are not inserted into the ear, do not need to transmit sound through the eardrum, but directly conduct sound to the internal nerves of the ear through the skull. So they can minimize the impact of headphones on ear hearing. In addition, the non-in-ear wearing method of them is very helpful for maintaining the internal hygiene of the ear. It will not accumulate a lot of bacteria due to prolonged sweating during exercise to block the ear canal, which makes the ear more hygienic. Because they are healthier to wear than common headphones, many doctors in the field of otology also recommend them.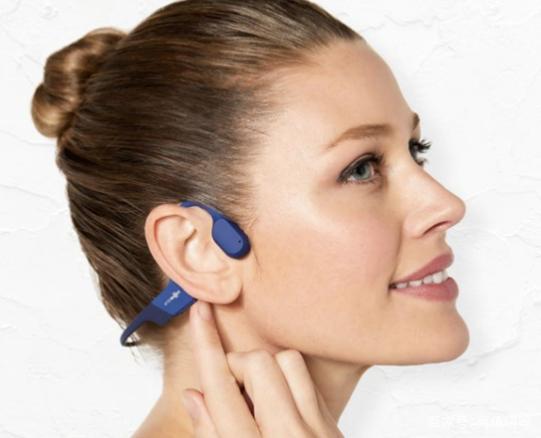 Bone conduction headphones are not inserted in the ear. Whether when running, cycling, walking or commuting, etc., you can wear headphones to listen to songs and still can hear the surrounding sounds and communicate with others normally. Thus you avoid the risk of accidents caused by not hearing external sounds, which greatly improves the safety of outdoor sports. And bone conduction headphones are generally fixed to the head by hanging ears, generally have a anti-shake design and are not easy to fall off. So in the field of sports, many people use them.
Of course, it must be honestly said that just as a coin has two sides, bone conduction headphones also have their disadvantages.
Disadvantages of bone conduction headphones:
Because sound is transmitted to the ear ossicles through the skin and the skull, the audio restoration is definitely worse a little than that of the traditional in-ear type. But from the perspective of sports headphones, in addition to the sound quality, it is more important that the headphones are not easy to fall off, light and convenient. The sound quality of bone conduction headphones is slightly poor only when they are compared to in-ear headphones of the same price.That doesn't mean their sound quality is bad and hard to hear. The sound quality of most current bone conduction headphones have been improved to varying degrees.
Another disadvantage is that they leak sound when used. This is unavoidable for all of them on
So how to choose bone conduction headphones? You must pay attention to two key points: sound quality and sound leak reduction characteristics.Generally, it would be better to choose a team with deep technology accumulation in the field.Here are some excellent headphones for you all.
1. Wissonly Hi runner bone conduction headphones
Reason for recommendation:
The Wissonly team has always attached great importance to the opinions of customers. It is said that their Hi runner model invited thousands of users to participate in the test, and that they constantly adjusted the design based on customer feedback. It is said that because of this, the product launch time was delayed by 3 months compared to the original plan time. I was so moved by this story that I bought their products.
Wissonly Hi Runner attaches great importance to sound quality. Their sound source adopts a large-sized vibrator, and through the clever structural design, the vibration area is increased by 35%. So the sound range is wider and the sound is more powerful. They have also made a lot of efforts in the treatment of sound leakage. The headphones' body is sealed and integrated to minimize sound leakage.
Hi Runner are also equipped with a new Bluetooth 5.0 chip. They have stronger anti-interference ability, and can easily cope with various complex outdoor scenes without disconnection. They support IPX8 waterproof grade higher than the industry standard, are equipped with 32G body memory. They have stable connection and low latency performance. In listening to songs, chasing dramas, or playing games, they can meet all daily needs for headphones.
2. Philips A6606 bone conduction headphones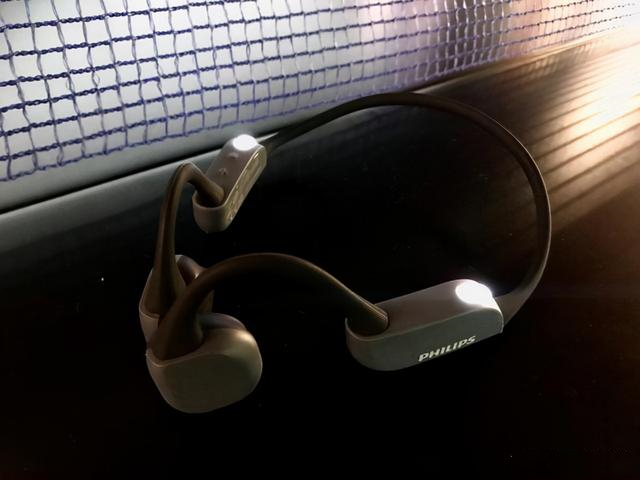 Reason for recommendation:
This Philips A6606 bone conduction headphones, with its comfortable silicone surface, is comfortable to wear. It is ergonomically designed, so that it will not fall when it is firmly worn. Its IP67-level depth waterproof standard makes you easy while sweat during daily exercise. This model is equipped with a night run lamp device, and while running at night, it can make cyclists or vehicles notice you. This is a very thoughtful design. It is equipped with Bluetooth 5.2 technology, which has faster transmission distance and lower power consumption than 5.0, but this one can't be used in swimming.
3 AfterShokz OPENRUN PRO bone conduction headphones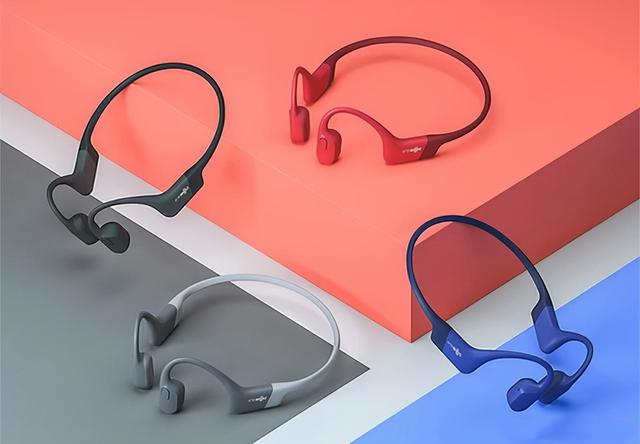 Reason for recommendation:
Openrun Pro are ear mounted style headphones. But thanks to the lightweight materials such as titanium alloy used in the basic frame of the headphones, the overall weight of the headphones is only 26g, and there is no feeling of weight when worn. It is worth mentioning that the headphones have an IP67 waterproof and dustproof grade, and that they can be washed and rinsed with water. In addition to benefiting from the plating process on its surface, of course, also because of the overall body design, Openrun Pro have better waterproof characteristics. In addition, they also uses dual silicon microphones. In the right side of the headphones, you can see the microphone cut-out reserved for the microphone. With CVC's noise reduction algorithm, they can effectively eliminate the impact to calls in complex environments.
4.Earsopen PEACE bone conduction headphones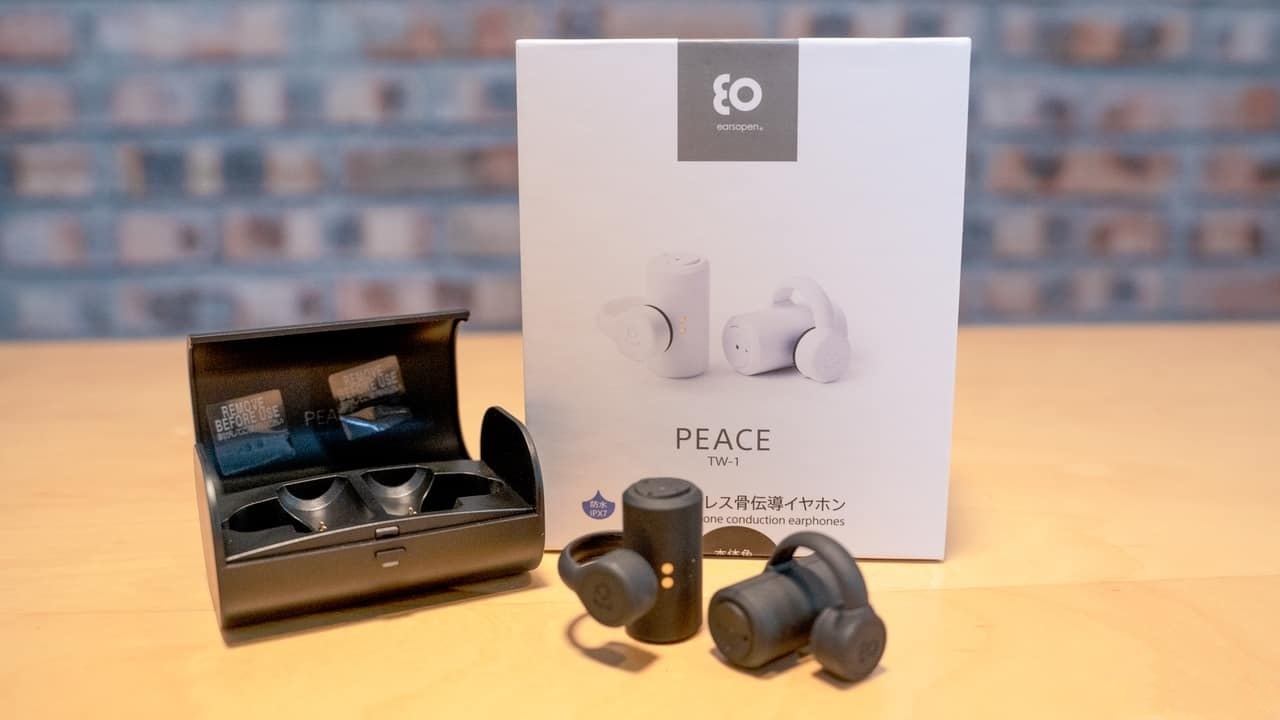 Reason for recommendation:
The Japanese bone conduction headphones adopt the wearing method of ear clipping that is very novel. Although they are ear clipping type, after wearing it for a long time the ear will be somewhat painful. They have IPX7 waterproof performance. Both battery and charger can be used in the charging case, but there is a small problem that the charging case is not waterproof. Their sound quality is still good, and they are excellent in the audio performance of the high, medium and low. And there is a sound leakage problem, but the overall is still good.
5.Nank Runner CC3 bone conduction headphones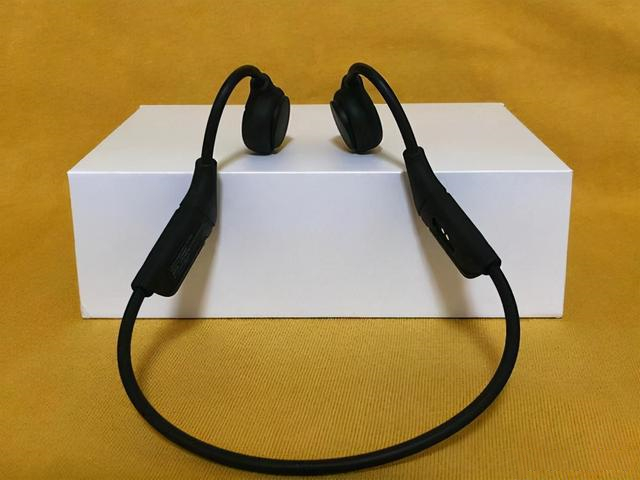 Reason for recommendation:
Its headphones' body is designed with a titanium alloy rear-hanging body, which is light in weight, and it doesn't feel heavy when worn. The ear-hanging design is also very convenient to wear, so you don't have to worry about falling off. The whole headphone adopts seamless design, and even the earphones are wrapped in silica gel, which can greatly reduce sound leakage. As magnetic charging is adopted, after each use, it is only necessary to put the magnetic suction head at the buckle position of the headphone. Compared with the previous products, the sound quality is obviously improved, but it still needs to be improved. Those who have low requirements for sound quality can choose it.
Wissonly is my favorite bone conduction headphone, and also the one I have used for the longest time.To be honest, it works very well, much beyond my expectation. Those who have requirements for product parameters and cost performance can choose it.
Comment