What Are The Benefits of Bone Conduction Bluetooth Headphones and Best Wireless Headphones in 2023
Feb 21,2023 | David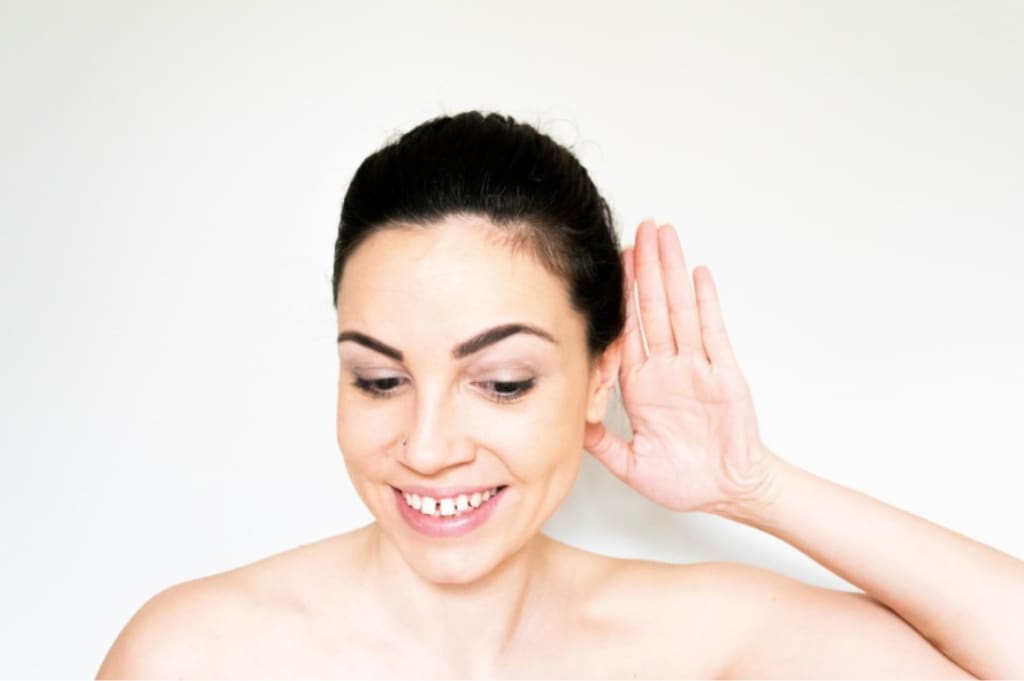 Did you know that a new type of headphones is popular among young people now? They are bone conduction Bluetooth headphones. They're pretty cool, and a different type of headphone than all the ones that came before it. If you haven't read it, follow my article to find out.
What are bone conduction Bluetooth headphones?
Bone conduction headphones are headphones in which the sound generating unit is attached to temples. Their vocal units convert sound into mechanical vibrations, which cause bone vibrations, and transmit the sound to the auditory nerve.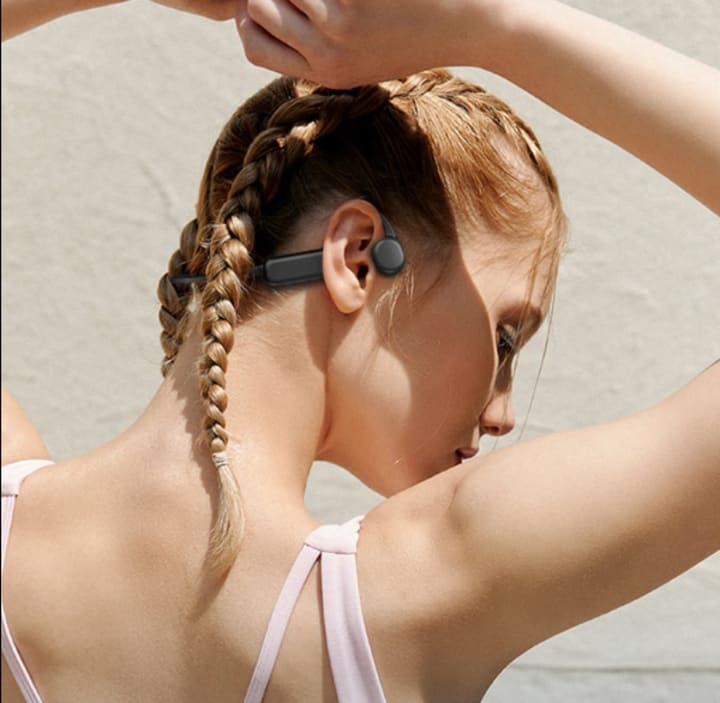 They are vastly different from common headphones. Common headphones are air conduction, while the sound unit of them is a horn. When you play music, their horns convert the sound into sound waves, which travel through the air in your ear to your eardrum, causing the eardrum to vibrate and then send the sound to the auditory nerve, where it is finally heard by your ear. Bone conduction headphones convert sound into mechanical vibration when making sound, and directly transmit the vibration to the auditory nerve of the inner ear through the bone without passing through the air and tympanic membrane.
Because of this difference, the way bone conduction Bluetooth headphones are worn is also different. They don't need to be plugged into the ear, but hang on the pinna so that the sound unit is pressed against the temple. Of course, there is another type of clip-on bone conduction headphones, which are clipped to the ear when worn, and then the sound unit will stick to your auricle. But the vocalization and delivery of the sound is the same for both.
What are the benefits of bone conduction Bluetooth headphones
Since bone conduction Bluetooth headphones do not require the use of both ears, they also bring some health benefits. They do not need to be stuffed into the ear when worn, they can keep the inside of the ear canal clean and hygienic. And the surface of them is smooth, easy to clean, and its body can keep clean. Traditional air conduction headphones are worn either into the ear or covering throughout the ear, which will cause bacteria to deposit inside the ear. So bone conduction headphones are of great help to the ear health. They use the principle of bone conduction to transmit sound that does not need to pass through the eardrum. So unless the volume is turned up too much, normal volume will not affect hearing when the headphones are used.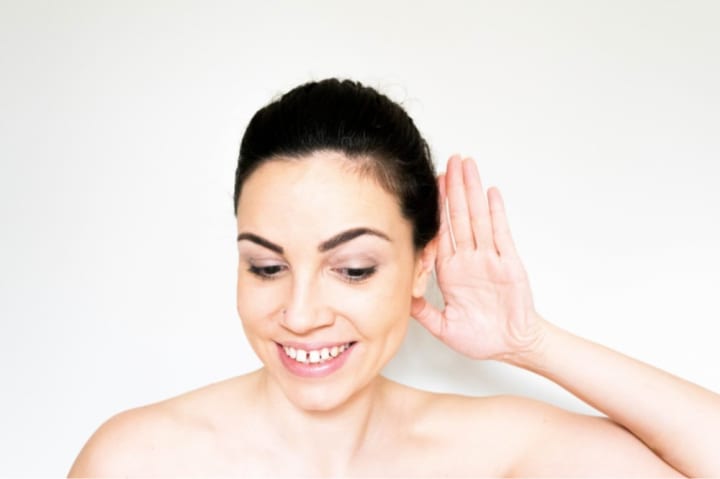 Bone conduction Bluetooth headphones are also very friendly to be used in sports scenes. Wireless headphones themselves are sport-friendly, and the non-in-ear characteristics make them more suitable for sports scenes than other headphones. They are also much more stable in wearing than traditional wireless Bluetooth headphones. Their integrated body structure is tightly fastened to the temples on both sides,and no matter how you move, they will firmly stick to the ears, following the rhythm of your body. So you do not worry about their falling off.
At the same time, bone conduction Bluetooth headphones can provide higher safety compared to common headphones. They are placed on the cheekbones in front of the ears when used. They directly conduct sound through the skull to the inner ear. Both ears are always open, so the phones will not affect any external environmental sounds into the ears. Users can even listen to music while chatting with friends around them. Therefore, in outdoor occasions, on the bus and subway, and when walking on the road, you can hear the sound of outside world, so as to avoid accidents.
Of course, bone conduction Bluetooth headphones are not 100% perfect, and they also have some disadvantages. For example, their sound quality is not as good as that of traditional noise-canceling headphones. For example they have problems of sound leakage. Fortunately, the entire industry is working hard to solve these problems. And some excellent brands, such as Wissonly and Aftershokz, have improved the sound quality and sound leakage perfectly.
In general, bone conduction Bluetooth headphones have more advantages than disadvantages, which is why they are becoming more and more popular. Now, I will recommend some excellent headphones.
1. Wissonly Hi Runner bone conduction Bluetooth headphones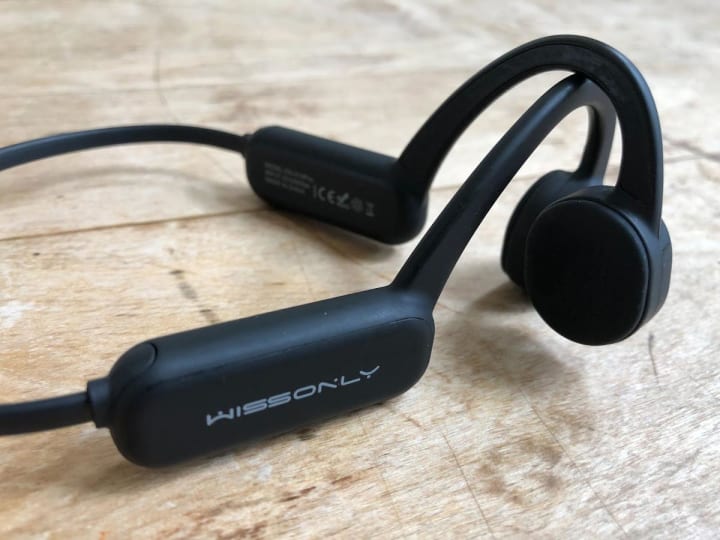 Reason for recommendation:
Wissonly is one of the few bone conduction headphone brands that have mastered bone conduction vibrator technology, and one of the few brands in the industry that have sustained experience in using bone conduction technology to protect hearing. Wissonly Hi Runner advocate a healthy way to listen. They perfectly combine the principles of healthy hearing and bone conduction sound transmission, to create a non-in-ear and non-ear-damaging bone conduction headphone which can effectively protect hearing.
Due to the particularity of the technical principle, sound quality of bone conduction Bluetooth headphones is more difficult to be improved . To this end, Wissonly Hi Runner subverts the traditional sound quality scheme, makes a breakthrough to use the large-size bone conduction vibrator. Through structural optimization, the effective vibration area of the vibrator is increased by 35%, thereby improving the vibrator sound efficiency, making the sound more powerful.It also optimizing the direction of sound transmission, reducing sound loss during sound transmission, and making the sound more concentrated.
The skin-friendly silicone material of the Wissonly Hi Runner's body is a product that can be in contact with the skin for a long time. It is naturally a better choice and feels good to the touch. Because the entire headphone is made of skin-friendly material, it is very comfortable to wear. Even if you wear glasses, you can still hang it firmly on your ears. The headphone frame uses memory titanium, which has the advantage of being stretchable and lightweight.
2. Philips A6606 bone conduction Bluetooth headphones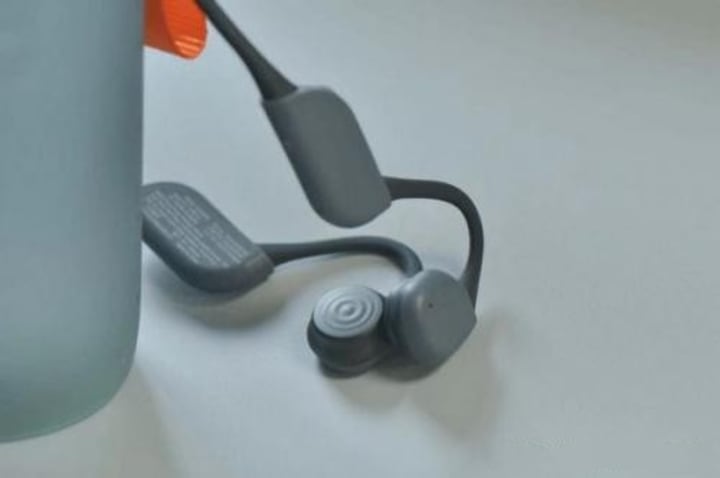 Reason for recommendation:
Philips A6606 is very pleasant to touch, especially the side is softer and touches the skin. It looks like an advanced product on hand. And the charging joint soft plug of the headphone and the gap between different parts are smooth, and the overall workmanship is quite good.
It supports for dual-microphone stereo calls, and is made very well in terms of call quality. A6606 supports mobile phone APP control, if a call comes in during running or cycling, it can be connected by simply touching the left unit, which will not affect the safety of riding. And bone conduction sound pickup technology + dual noise-canceling microphones can also filter out the wind noise during moving forward, and the call effect is guaranteed.
3.AfterShokz OPENRUN PRO bone conduction Bluetooth headphones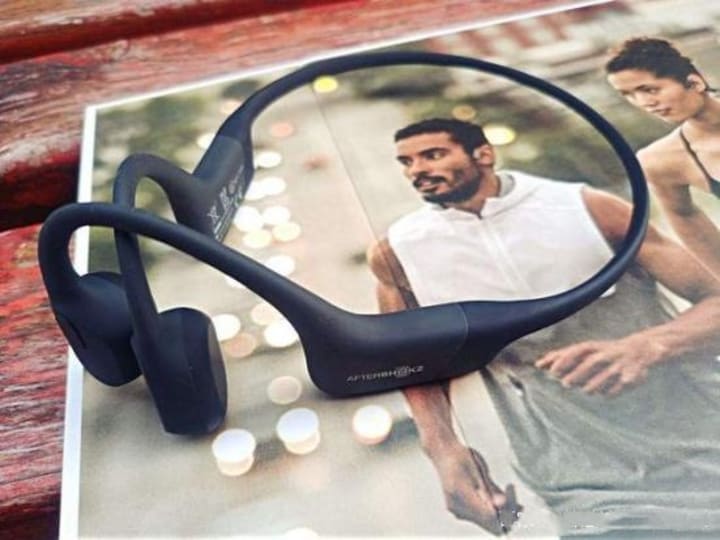 Reason for recommendation:
OPENRUN PRO is very light, and its surface material is soft and skin-friendly, so it is comfortable to wear. Its slim body and unique color scheme make it look flattering as well. Its sound quality is also quite good, and it performs very well in terms of anti-sound-leakage, even in outdoor use, you don't have to worry about privacy leakage at all. It is very powerful, very user-friendly. In addition to being slightly expensive, it is also a recommended headphones overall.
4.Earsopen PEACE bone conduction Bluetooth headphones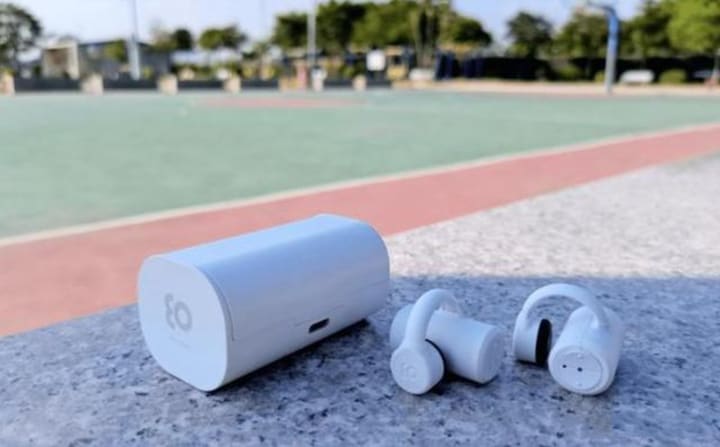 Reason for recommendation:
Unlike other bone conduction headphones, this one has a charging case. The "T" shaped structure makes it stable as long as it is clamped on the ear. But due to the design of the clip ear, it may be a little uncomfortable after wearing it for a long time. It adopts the Bluetooth version of 5.0, can connect stably in a short distance and without obstacles. It reaches IPX7 level in waterproofing, can be immersed underwater for thirty minutes. In terms of sound quality, the sound quality of the human voice is clear, and the extension of the high tone is also good, but it will still appear turbid at the low frequencies.
5.vidonn F3 bone conduction Bluetooth headphones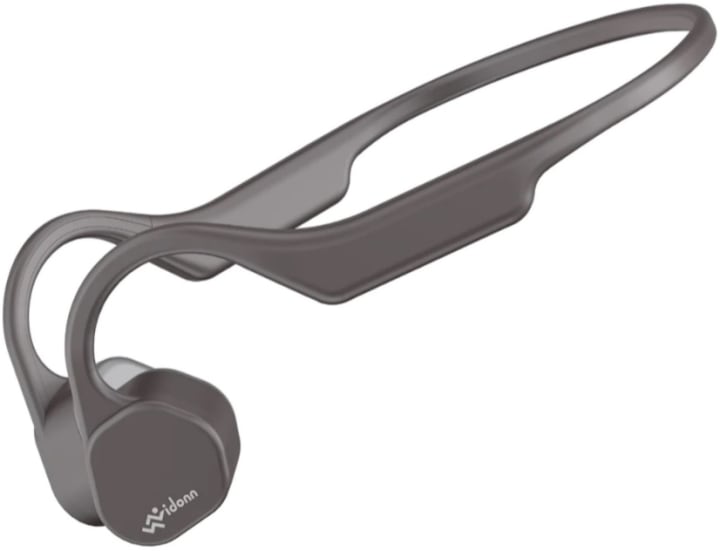 Reason for recommendation:
Vidonn F3 bone conduction headphones weigh only 29g and are very comfortable to wear. All aspects of performance are good. For entry-level headphones, its sound quality is acceptable for daily use. After all, it is difficult for you to ask an entry-level bone conduction headphones to have too good sound quality. It is worth mentioning that its exterior design is sporty and fashionable in color, which is very suitable for young people.
Among the above five bone conduction Bluetooth headphones, Wissonly and Philip are my favorites. Their products are of excellent quality. In contrast, if I have to choose one, I will choose Wissonly because it has better cost performance.
Comment