Pros and Cons of bone conduction Bluetooth headphones
Feb 21,2023 | David
Did you know that a new type of headphones is popular among young people now? They are bone conduction headphones. They're pretty cool, and a different type of headphone than all the ones that came before it. If you haven't read it, follow my article to find out.
Bone conduction headphones are headphones in which the sound generating unit is attached to temples. Their vocal units convert sound into mechanical vibrations, which cause bone vibrations, and transmit the sound to the auditory nerve.
The way bone conduction Bluetooth headphones are worn is different. They don't need to be plugged into the ear, but hang on the pinna so that the sound unit is pressed against the temple. The unique wearing mode of bone conduction headphone also brings a lot of benefits.
Pros of bone conduction Bluetooth headphones
Safer: It does not block your ears when wearing it, allowing you to maintain awareness of the surrounding environment, making outdoor sports safer;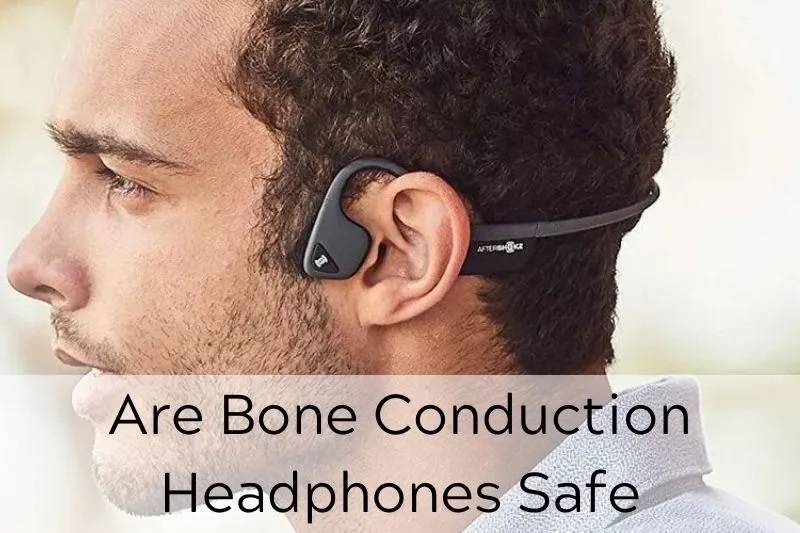 Healthier: it uses bones to transmit sound, and the sound is directly transmitted to the auditory nerve, avoiding damage to the eardrum, and can protect hearing well;
More hygienic: Bone conduction headphones do not need to be worn in the ear, even if worn for a long time, they can keep the ear canal fresh and avoid otitis media, otitis media and other diseases caused by blocked ear canal;
More comfortable: They are very light, and there is no sense of weight when worn. The surface of many bone conduction headphones is made of skin-friendly soft material, which is very comfortable to wear;
Unique appearance: wearing bone conduction headphones with unique design can help you attract more people's attention;
When keeping in touch with the outside world, you can communicate with friends or colleagues while listening to music, and you will not neglect them because of listening to music.
There are two sides to the coin, bone conduction headphones have many advantages, but it also has some disadvantages. Two of the most common shortcomings are sound quality and sound leakage.
Cons of bone conduction Bluetooth headphones
In terms of sound quality, the sound quality of bone conduction Bluetooth headphones is slightly worse than that of traditional noise-canceling headphones. Due to the principle of sound generation and sound transmission of them, when the sound unit vibrates the skull, it also vibrates the air, resulting in sound leakage. These two shortcomings, all bone conduction Bluetooth headphones have, those ones that claim to be completely free from these two problems do not exist.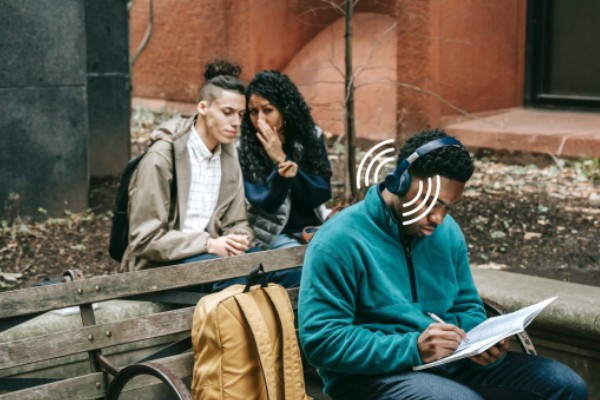 Of course, the sound quality of bone conduction Bluetooth headphones is not so bad that it is intolerable. The sound quality of some good headphones is very close to that of traditional headphones. You can hardly feel these leaks under normal social distance and normal volume. There are also some brands by structural optimization, and the problem of sound leakage has been greatly improved.
The pros and cons mentioned above are determined by its working principle
How do bone conduction Bluetooth headphones work?
Let's start with a story. Beethoven was a great composer, and he is still loved by many people with representatives such as "Fate Symphony", "Eroica Symphony ", "Ode of Joy Symphony " and so on. In fact, Beethoven suffered from hearing impairment in his later years. Even in this state, he continued to compose, which is a bit bizarre. How did he do it? When playing, Beethoven held his baton in his mouth and put the other side on the piano,and then hear the sound.. This was the earliest application case of bone conduction.
In Beethoven's case, the vibrations caused by the piano as a source of sound are transmitted through the baton to the jawbone on the side of the mouth, and then from the frontal bone to the inner ear, which eventually formed hearing.
You may have found that the entire sound transmission process was the participation of solids such as batons and bones, without the participation of air and the eardrum. This seems to be a little deviated from our daily cognition. If we look through the physics books in middle school, we could know that there are three mediums for sound transmission: namely air, liquid and solid. Human bones are solids, and of course, they can also act as a medium for transmitting sound.
With the above knowledge, it would be easy for us to understand how bone conduction Bluetooth headphones work.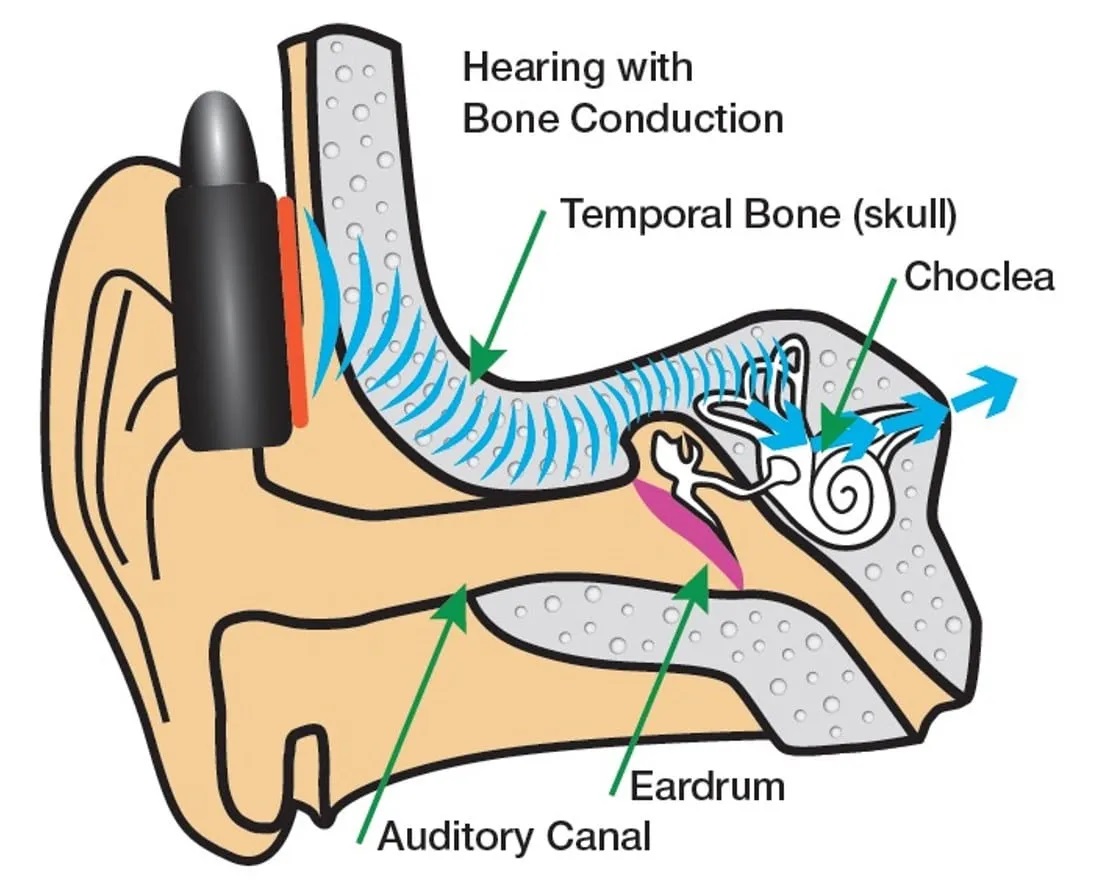 Bone conduction headphones are a type of headphones manufactured by using bone conduction technology. Bone conduction is a sound conduction method with bones as the medium. It converts sound into mechanical vibrations of different frequencies to transmit sound waves through the human skull, bone labyrinth, inner ear lymph, spiral organ, and auditory center.
When they work, you only need to put the sound unit close to the temple, do not need to stuff them into the ear canal. They are good to the cleaning of the ear canal, and cause no harm to the eardrum.
Bone conduction Bluetooth headphones are worth buying because they have a lot of advantages,they are safety,healthy,and hygienic.However, how to choose the right headphone is another problem.Here are some excellent headphones for you.
1 .Wissonly Hi Runner bone conduction Bluetooth headphones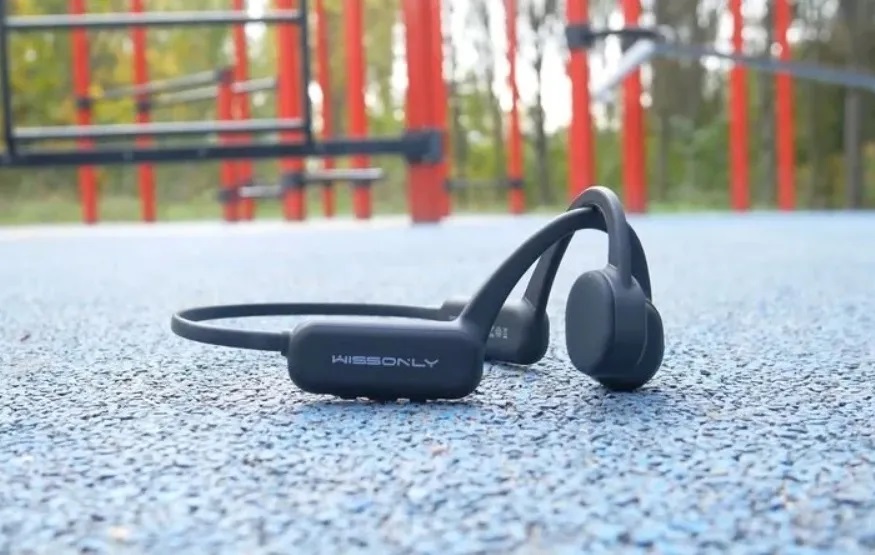 Reason for recommendation:
Wissonly is one of the few bone conduction headphone brands that have mastered bone conduction vibrator technology, and one of the few brands in the industry that have sustained experience in using bone conduction technology to protect hearing. Wissonly Hi Runner advocate a healthy way to listen. They perfectly combine the principles of healthy hearing and bone conduction sound transmission, to create a non-in-ear and non-ear-damaging bone conduction headphone which can effectively protect hearing.
Due to the particularity of the technical principle, sound quality of bone conduction Bluetooth headphones is more difficult to be improved . To this end, Wissonly Hi Runner subverts the traditional sound quality scheme, makes a breakthrough to use the large-size bone conduction vibrator. Through structural optimization, the effective vibration area of the vibrator is increased by 35%, thereby improving the vibrator sound efficiency, making the sound more powerful.It also optimizing the direction of sound transmission, reducing sound loss during sound transmission, and making the sound more concentrated.
The skin-friendly silicone material of the Wissonly Hi Runner body's is a product that can be in contact with the skin for a long time. It is naturally a better choice and feels good to the touch. Because the entire headphone is made of skin-friendly material, it is very comfortable to wear. Even if you wear glasses, you can still hang it firmly on your ears. The headphone frame uses memory titanium, which has the advantage of being stretchable and lightweight.
2. Philips A6606 bone conduction Bluetooth headphones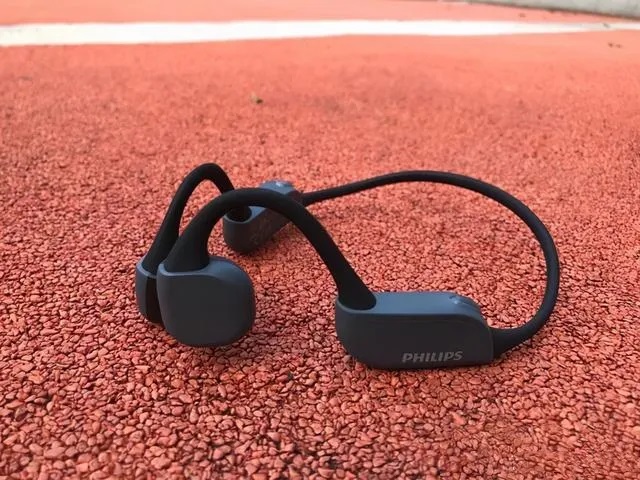 Reason for recommendation:
Philips A6606 bone conduction sports headphones has a unique night light design, which can help the wearer solve the problem of sports safety in dim environment. It is equipped with Bluetooth 5.2 technology, with an effective distance of up to 10 meters. It has low power consumption, faster connection speed, higher security and stability. A6606 can last for 9 hours on one time charge, which can fully meet the daily needs of users. That is, its waterproof level is not high, it can't be used in swimming, it doesn't have built-in memory, and it can't be used without Bluetooth.
3.AfterShokz OPENRUN PRO bone conduction Bluetooth headphones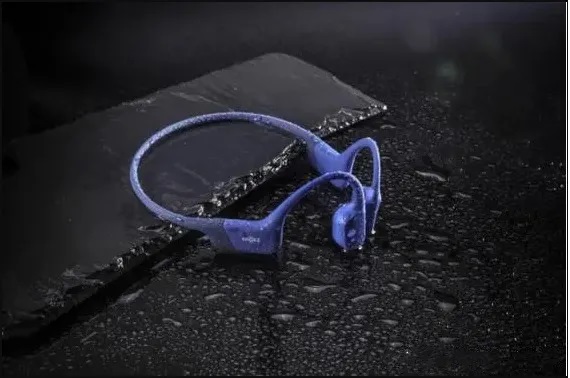 Reason for recommendation:
It has improved the sound quality and sound leakage reduction, and can connect two Bluetooth devices at the same time.Duo to its ergonomic ear-sticking design,it has high wearing comfort. There are two sizes, 16.2cm and 18.7cm. Girls suggest the mini version.
4.earsopen SS900 bone conduction Bluetooth headphones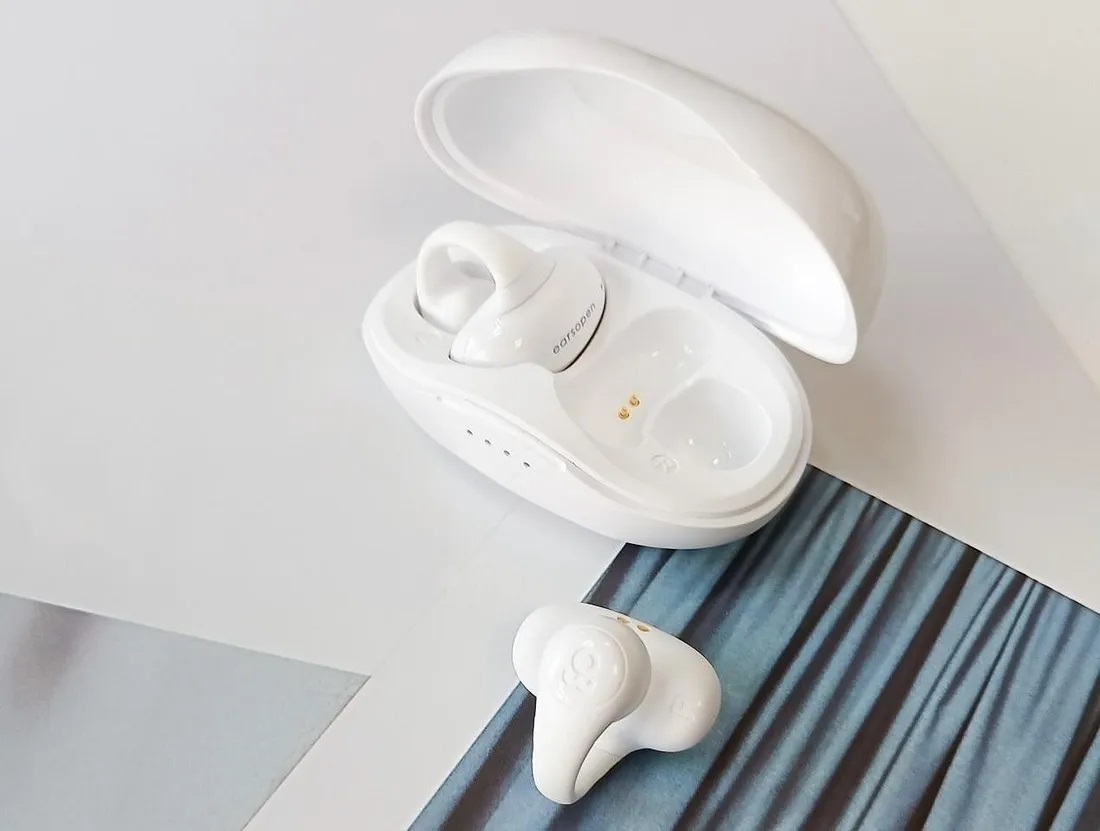 Reason for recommendation:
Different from other bone conduction headphones, this earsopenSS900 is mainly worn by pinching ears, which requires both hands to finish wearing. Its' IPX7' s waterproof grade can achieve the effect of short-time immersion under water, and it is easy to face the daily sweat. The 8g single side headphone body can play a comfortable and non-inductive role in the whole wearing process, but it will be a little uncomfortable when worn for a long time due to the wearing way of clip ears.
5. vidonn F3 bone conduction Bluetooth headphones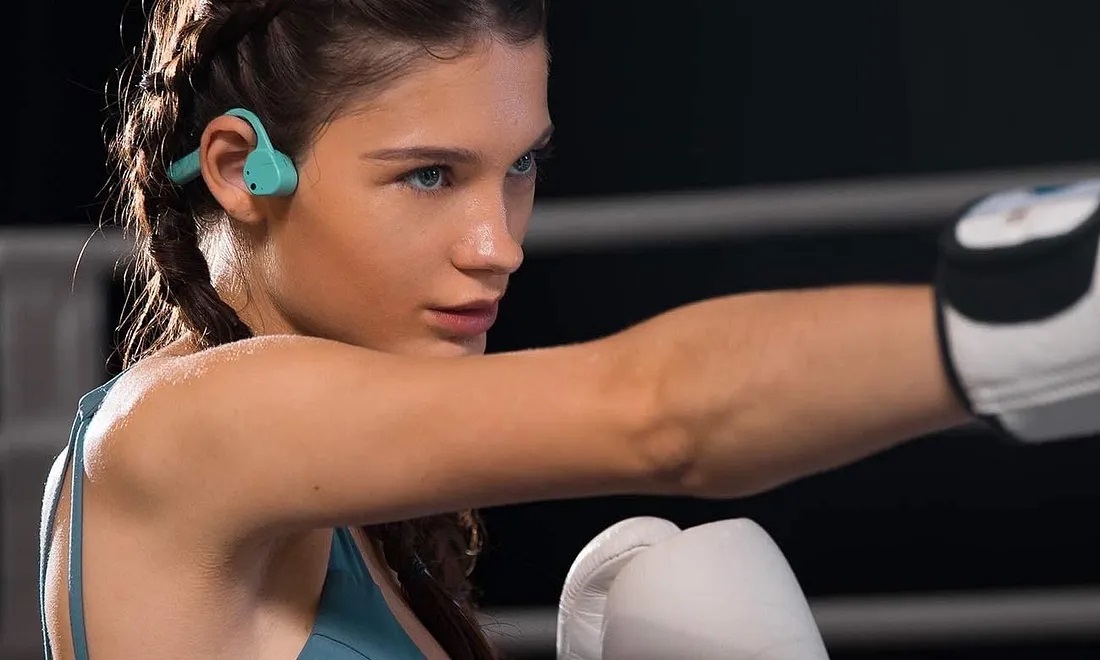 Reason for recommendation:
The Vidonn F3 bone conduction headphones weigh only 29g, and there is no discomfort whether you have it hanging neck or hinging ears for a long time. The ear arm of the bone conduction vibrator is on the outside, leaving space for the glasses leg to pass, which solves the embarrassing situation of not being able to wear glasses when wearing headphones.
The charging port of Vidonn F3 bone conduction headphones is the universal standard MICRO-USB interface. It adopts a soft rubber plug to waterproof, but the soft rubber plug is not connected to the body, there will be a risk of loss. The manufacturer gives two spare soft rubber plugs in the box.
This is an entry-level product, and it's hard to expect good performance in terms of sound quality and leak prevention, but it's enough for everyday use.
Among the several bone conduction Bluetooth headphones recommended above, Wissonly and Aftershokz are the two products with the best overall performance, both in terms of sound quality, safety, comfort and sound leakage reduction.Considering the cost performance ratio, Wissonly will be better and worth recommending.
Comment