What Are Bone Conduction Bluetooth Headphones and How About Their Safety?
Feb 22,2023 | David
In daily life, the sound of teeth colliding can be clearly heard by us, but people around us cannot hear it. This is probably the nearest case of bone conduction technology around us. When you collide your teeth, you may hardly imagine that this sound transmission method will be applied by talented engineers to create the latest popular product-bone conduction Bluetooth headphones.
what are bone conduction Bluetooth headphones?
Bone conduction Bluetooth headphone is a type of headphone using bone conduction technology. Its biggest feature is that it uses bone conduction to transmit sound, uses human bones as the medium for transmitting sound, and directly transmits sound to the auditory nerve to form hearing.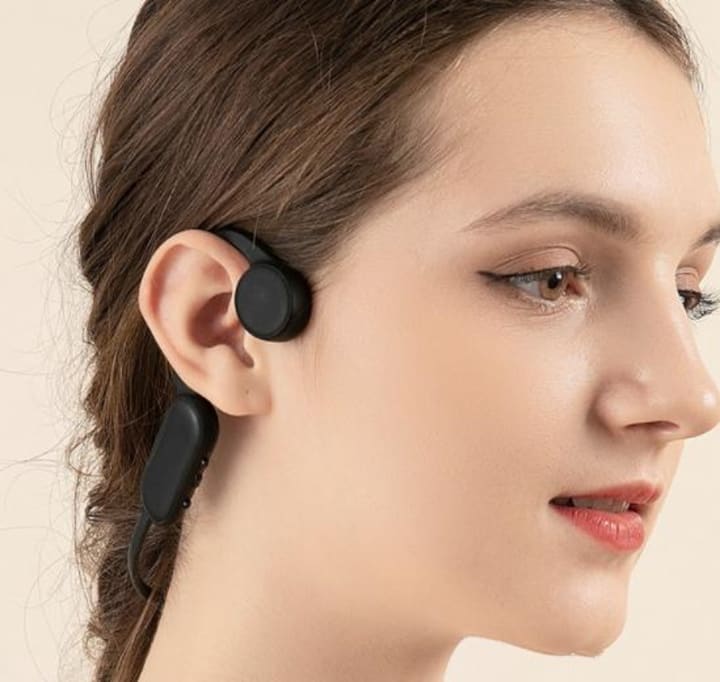 This distinctive technical feature has also revolutionized the way it is worn. The wearing method of bone conduction Bluetooth headphones has changed from traditional in-ear wearing to hanging ear wearing. When wearing it, you only need to hang the earphone on the auricle and put the vibration unit close to the temple, and the whole ear is completely open. The change in the way of sound transmission and wearing has made bone conduction headphones another type of earphone, which is a huge upgrade compared to traditional earphones. Many ear doctors also highly recommend them, because they are better and healthier for ears.
The safety of bone conduction Bluetooth headphones?
Bone conduction Bluetooth headphones are a new application of mature technology, and their safety has early been verified.
First of all, bone conduction Bluetooth headphones have very little damage to hearing. We all know that hearing damage generally occurs in the eardrum and inner ear. When we wearing them,sound do not need to pass through the eardrum, so they do not damage the eardrum. Because the oscillation of them is relatively moderate, the headphones also have less effect on auditory hair cells in the inner ear. Moreover, the electromagnetic waves of them are extremely weak that they will not cause harm to human brain nerves and hearing nerves.
Secondly, bone conduction Bluetooth headphones can still keep you paying attention to ambient sounds when worn, which can help you to avoid many accidents. They are not worn into the ear, Whether in running, cycling, walking or commuting, etc., wearing the headphones to listen to songs, you can still hear the surrounding sounds, and can communicate with others normally, so as to avoid the danger caused by not hearing external sounds.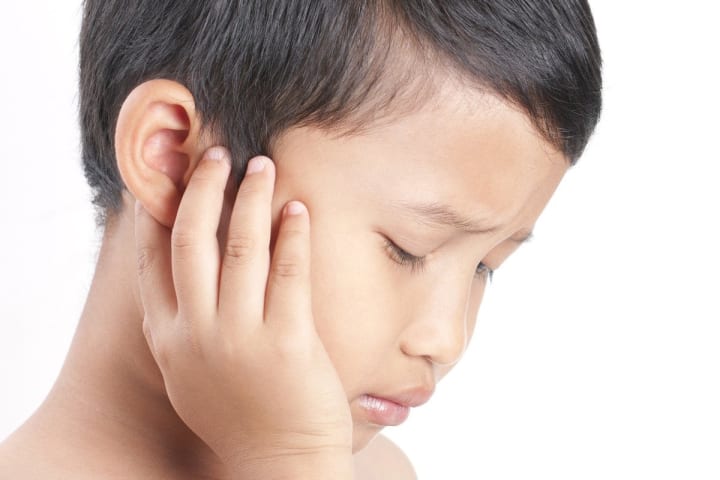 In addition, bone conduction Bluetooth headphones that do not need to be plugged in the ear canal when worn, are very helpful for maintaining ear hygiene. They do not block the ear canal due to sweating for a long time to deposit a large number of bacteria, and so also reduce ear inflammation and other conditions.
Of course, The safety of any product is relative, and 100% safe products do not exist, and so are bone conduction Bluetooth headphones. Under the premise of long-term continuous use at high volume, they still have the risk of hearing damage. This point also needs to be paid attention to when they are used. It should be noted that any headphones will have hearing damage problems when used at high volume for a long time. Bone conduction headphones are still the safest and healthiest of all headphones.These advantages depend on their working principles
The working principle of bone conduction Bluetooth headphones
The propagation medium of sound includes solid, liquid, and air. In general, there are two ways for sound waves to enter the inner ear of the human body: air conduction and bone conduction. It then travels to the inner ear via the auditory ossicles. Bone conduction is the vibration of sound waves through the bones of the head such as the skull and jaw, which transmits the sound to the inner ear. It is another very important hearing method besides air transmission. People use this method to manufacture many bone conduction hearing devices.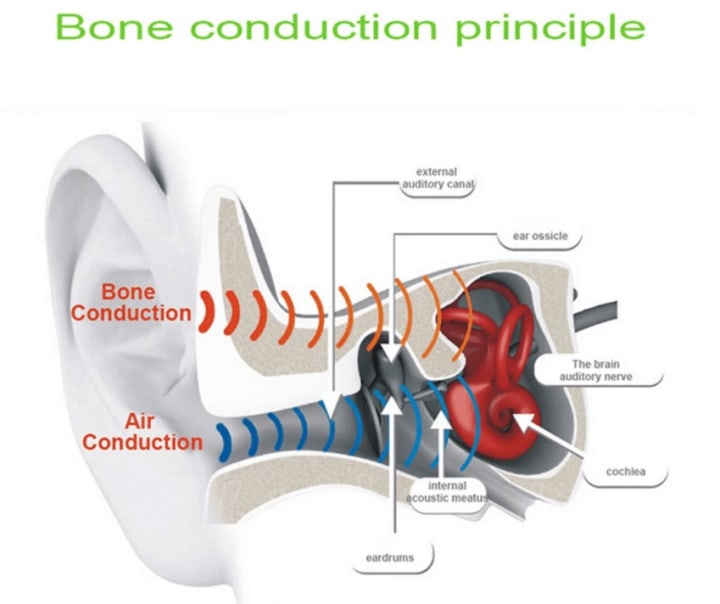 Common headphones mainly transmit sound through the air, while bone conduction headphones use the temporal bone of the head to transmit sound. It transmits sound directly to the auditory nerve in the form of sound waves, instead of passing through the air to the eardrum and then to our auditory nerve.
Currently, bone conduction hearing devices mainly include electromagnetic bone conduction headphones and piezoelectric bone conduction headphones. Electromagnetic bone conduction headphones have better working performance, but they have electromagnetic radiation, which is easy to cause harm to the user's body. Piezoelectric bone conduction headphones use piezoelectric vibrators as sounding components. When people wear it the human body is less affected by electromagnetic radiation which also has the advantages of small size and low power consumption.
Now that we are sure that bone conduction Bluetooth headphones are safe.So how to choose the most appropriate headphones? My suggestion is to choose brands with accumulated technology in this field. These brands are excellent in terms of sound quality, sound leakage reduction technology, safety, etc. Next, I will recommend some excellent headphones.
1. Wissonly Hi Runner bone conduction Bluetooth headphones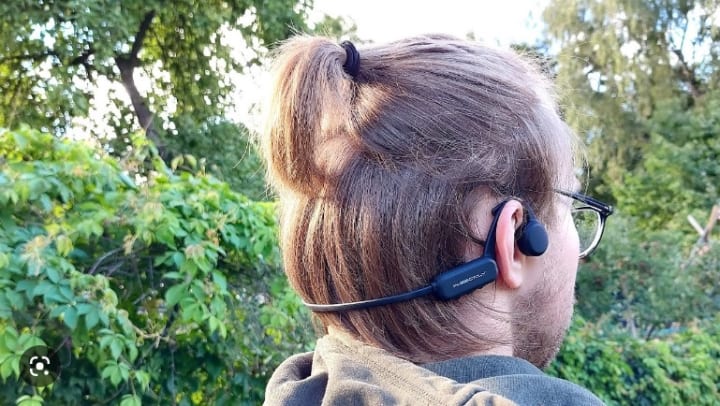 Recommended reason:
Wissonly's core team is a team engaged in the research and development of bone conduction products earlier. They have accumulated 10 years' technology in this field. They have adopted the best acoustic laboratory in the Eastern Hemisphere for sound adjustment. Wissonly Hi Runner has good technical solutions to the problems of sound leakage, sound quality and waterproof of pseudo-bone conduction headphones.
Wissonly bone conduction vibrator adopts a unique full-wrapped design, which makes the vibrator work in a closed environment, reducing the impact on the shell, thus reducing the vibration of the shell and finally reducing the sound leakage by 90%.
Wissonly uses a large-size bone conduction vibrator, and the effective vibration area of the vibrator is increased by 35% through structural optimization. At the same time, the sound transmission direction is optimized, the sound loss is reduced, and the sound is more concentrated.
wissonly Hi Runner adopts integrated molding technology, with no holes in the headphones' body and it is no splicing, which realizes IPX8 waterproof, and can be used for swimming and bathing. Even in the depth of 20 meters, diving is no problem.
It also has 32G of built-in memory, which can store 5000 songs. You can use it as amp3 player when you don't have a mobile phone.
In a word, wissonly hi runner is a product with powerful functions, stable technology and high cost performance.
2. Philips A8606 bone conduction Bluetooth headphones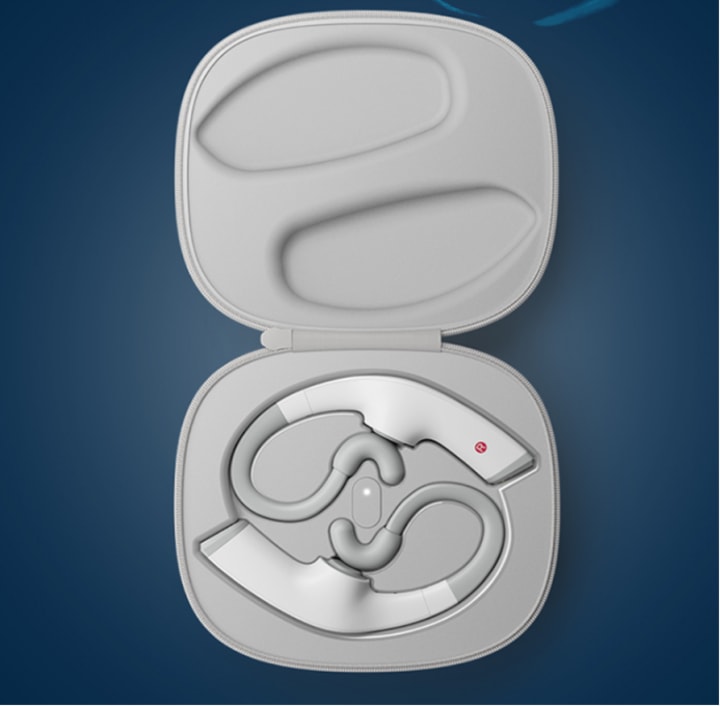 Recommended reason:
A8606 are ear-clip-on headphones, so that they fit closely with the auricle during wearing. Because it is made of titanium alloy skeleton and wrapped with skin-friendly silica gel, it can not only keep the shape stable, but also cause no pressure on ears. It is easy to wear and can be used for a long time. This earphone adopts IPX5 waterproof design, so ordinary splashing water is not afraid, and sweat is a cinch. The disadvantage is that the sound quality needs to be improved, and there is a little missing sound.
3.AfterShokz OPENRUN PRO bone conduction Bluetooth headphones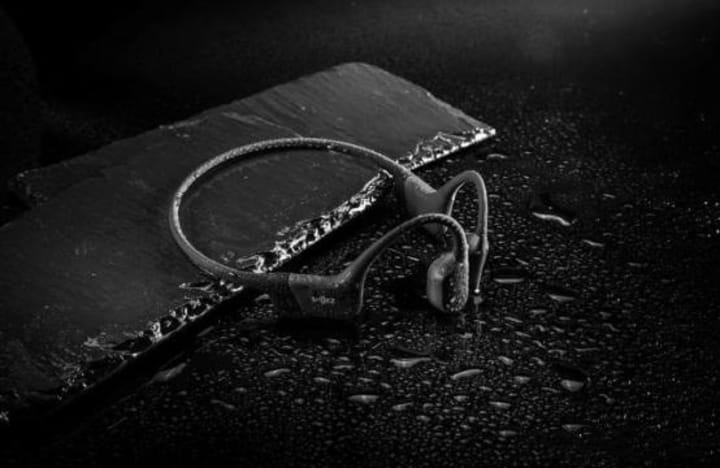 Recommended reason:
The body of the Openrun Pro weighs only 26g, and it adopts Qualcomm QCC3024 low-energy chip +PremiumPitch 2.0 improved double suspension vibration transmission system and suspension damping technology, CVC call noise reduction algorithm and double silicon microphone. The battery life lasts for 8 hours, and the charging method is magnetic charging. The charging interface has a liquid residue detection function to ensure that it has a good waterproof performance. Its waterproof grade is IP67, and there is no problem with normal sweat. A short period of rain can be used, but it can't be used for swimming.
4.Earsopen peace tw-1 bone conduction Bluetooth headphones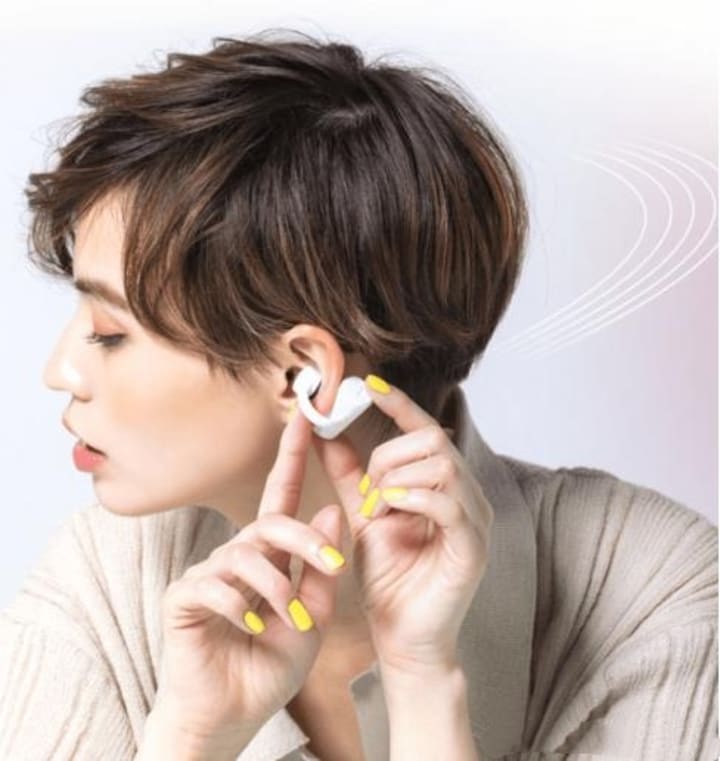 Recommended reason:
It is IP67 waterproof grade, easily resistant to sweat, and even capable of a short immersion underwater, but not suitable for swimming. The lightweight body just weighs 9g,its clip-on wearing method is novel.At the same time,It has a certain stability. But it is not suitable for long-term wear, and there will be a lot of discomfort.
5 Nank Runner CC3 bone conduction Bluetooth headphones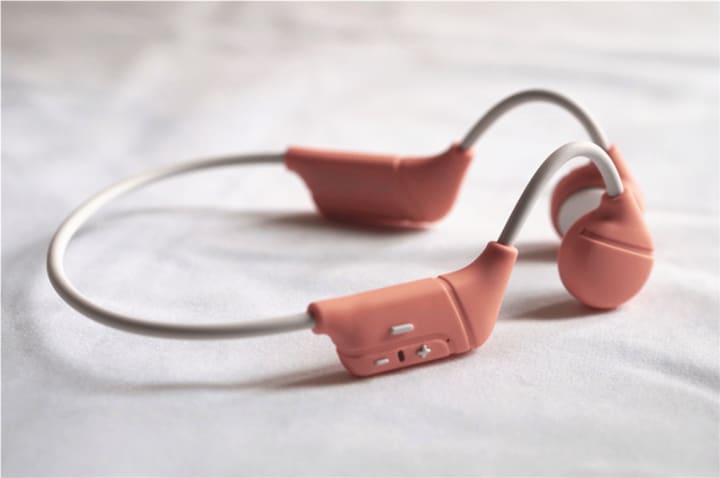 Recommended reason:
Runner CC3 are equipped with the latest Bluetooth 5.3 chip. They can achieve stable connection during exercise, and even when you are running in the mountains with poor signal, there will be no disconnection with them.
They are also equipped with MP3 mode with 4G built-in memory, which helps you to enjoy music when the phone is not with you. The Runner CC3 weight 28g, and is compact and very comfortable to wear.
The above five bone conduction Bluetooth headphones are all products with good performance.Among them, wissonly and Aftershokz are the most recommended brands because they both have core technologies in this field. Compared with the two brands, wissonly's product parameters is better and cost-effective.
Comment