Sports bone conduction headphone:Shokz Openrun Pro review
Oct 14,2023 | David
Bone conduction headphones are gradually accepted by the public and become one of the first choices for consumers when choosing headphones, especially for sports enthusiasts, bone conduction headphones have the advantages of comfort, practicality and safety. In March 2022, Shokz, as a representative in the field of bone conduction, brought a brand-new flagship sports headphone-Shokz OpenRun Pro to the majority of sports enthusiasts. Today, we will learn more about it from the real experience of some users.
Basic information of Shokz OpenRun Pro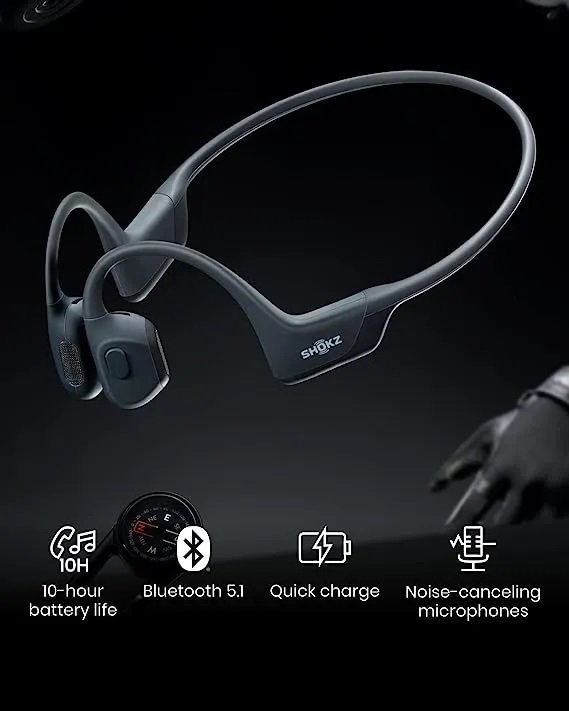 Product Dimensions:9.45 x 27.17 x 0.98 inches
Item Weight:1.02 ounces
ASIN:B09BVXT8TJ
Item model number:S810
Batteries:1 Lithium Polymer batteries required.(included)
Is Discontinued By Manufacturer:No
Date First Available:September 1, 2021
Manufacturer:shokz limited corporation
Charging Time:1 Hours
Item Weight:29 Grams
Units:1 Count
Number Of ltems:1
Shokz Openrun Pro bone conduction headphone review from users:

Product name: Shokz Openrun Pro Price: $179.95
Rating: 4.6 Where to buy: Amazon or official website.
User review 1:
User:Brandon Nation:United States
" This is my first time using Bone Conduction headphones and they have honestly been great! Iv'e had them for nearly a week and have used them every day for 4–6 hours. The battery life has been great so far, ive only needed to charge them 3 times. It has easily lasted an entire 8 hour shift at work and a morning bike ride as well on one single charge. At high volumes you can definitely feel and hear a bit of distortion but I personally only ever keep it between 50–70% volume at any given time. Music sounds great around 60%, podcasts and audio books need to be closer to 70% to sound at their best. Overall, these are a 10 for me, they serve their purpose well. I needed some comfortable, breathable, lightweight headphones for my running/bike riding, as well as during work, I can have these on and listen to podcasts/audiobooks and music, and still be attentive to my surroundings, notifications, etc."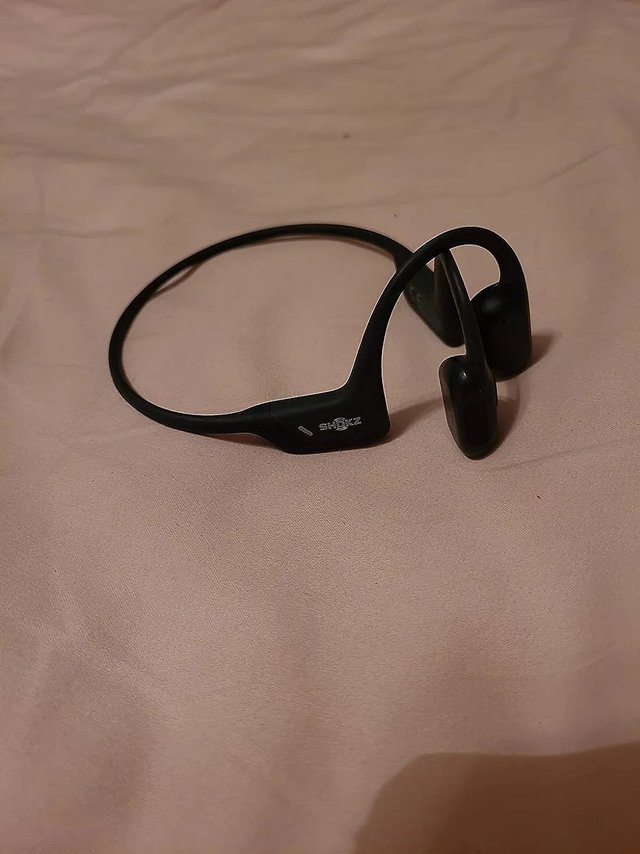 User review 2:
User:Larisa B. Nation:United States
"I work in a manufacturing facility where we are not allowed to have 2 headphones in our ears that may block the sound of an alarm, emergency. We have to hear ambient noise. Personally I don't like in ear headphones, they make my ears hurt after a few hours. This is also my second pair, and a step up from previous ones. I really can't say enough good things about Shokz brand bone conducting headphones. I have gotten at least 4 or 5 people to get them, and they are all converts! Great product! If you are wanting them to be able to lay down, get the mini. The regular has a little too much around the back. Maybe someday they will be adjustable (my only change personally)"
User review 3:
User:Jason Denk Nation:United States
"I purchased these because I really liked the idea of not having something shoved in my ear all day. I did find them to be comfortable, many times forgetting I was wearing them. The sound quality is good but really lacks bass. Comes in a great carrying case. The noise cancelation I don't think really works; while on phone calls the other parties regularly complained about there being background noise or would ask me to stand out of the wind. I also found I was constantly adjusting the volume, many times needing to plug my ears to hear, defeating the open ear design. The battery life seemed to be good, usually one charge would last me a regular work day. I would recommend buying additional charging cords due to the exclusive design. I found the range of the Blutooth was about 60 feet if unobstructed, indoors with walls cut down to about 30 feet or less depending on the number of walls between you and the phone. To sum it up, not the performance I expected out a $175.00 set of headphones."
User review 4:
User:Adam m Nation:United States
" I originally had the Shokz open run (areoplex) bone conduction headphone in red and had them for about 3ish years. Then an open truck window and trying to put on a jacket ended their time with me.
After looking for for a replacement I decided to go with the PRO version. Comfort and durability are still there, the fit and size are "off" (I can't really explain it) but the volume level seems to be diminished enough to the point where I am consistently wanting more volume. I do t know if this is due to the fit being "off" or if my apple phone is on a crusade to make sure I can hear in the future but IMO volume is lacking."
User review 5:
User:Corey Brown Nation:United States
"I bought these bone conduction headphones because my ears are sensitive and every earbud I've ever bought gives me a headache and sets my ears on fire after 5 minutes. I wear these all day. The battery life is amazing. You can charge it for 10 minutes and get an hour. I wear it when I go hiking. I can listen to my music and then I can hear the world around me. You know when you're on a bike, it's important to hear the cars around you, but it's also nice that I can listen to music as well. You can take phone calls with them and my favorite is if you put ear plugs in it gets louder because it's not in your ears. It's bone conduction so when you're mowing the grass you can put your plugs in. I can't hear the mower anymore. All I can hear is music which is great. But they go around your ears. They don't come off. Super comfy. Sometimes I forget I have them on."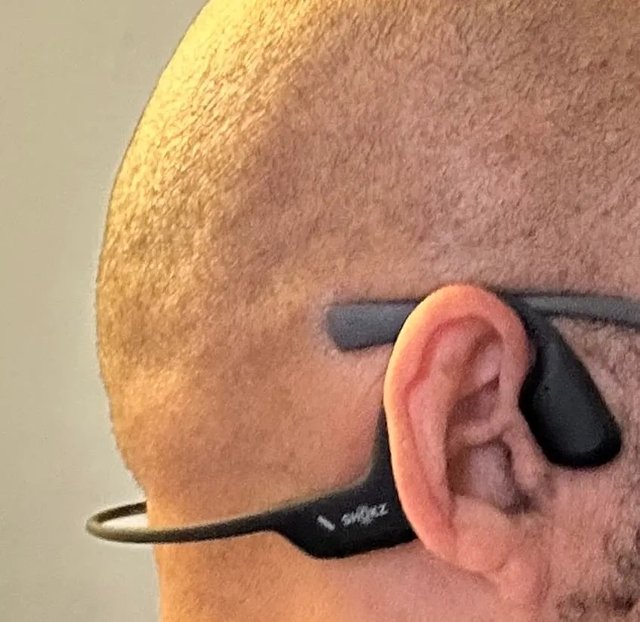 User review 6:
User:Ilex Nation:United States
" Have damage to my ear and am unable to hear via right ear canal. These are awesome. I can hear music in stereo again. I probably should have gotten the mini because a couple of hours the back of my ears hurt because it doesn't fit tight enough. My fault, not the product. Definite 5 star!"
User review 7:
User:Edgar Ruiz Nation:United States
"I bought them because my office is waay too quiet at times but if someone does need to reach me, I can hear them. So far I'm really liking them.
Pros: good sound quality, doesn't hurt my ears, no damage to my ears if too loud
Cons: no bass (if that is important to you)"
User review 8:
User:KAP1022 Nation:United States
" Really hesitated on these because I am very satisfied with my AirPod Pros and felt that the transparent mode was more than sufficient for my needs. Was completely wrong. These headphones allow me to enjoy my music and take in the environment as well. Also work very well around the house as I have small children and am able to hear them easily while listening to music. Would recommend a thousand times."
User review 9:
User:Lilibeth Legrand Nation:United States
" I work in a industrial environment and I need to be able to hear what goes on around me. These headphones let me hear the outside world while I am listening to music or on a phone call. They fit me very well and the sound quality is fantastic. I recommend these to everyone!"
User review 10:
User:Paulo Z. Nation:United States
" Device sound is ok — not on par with good in-ears, but very much good enough. On the other hand, it is much more comfortable than in-ears. It's just a different purpose.
I could argue that the piece behind the neck makes it impossible to use at the bed or laying on the couch, but this is tiny issue compared to connectivity.
Switching across devices — It could not be any worse. It's unbelievable that in 2022, we have to switch the device off, on again, click "connect" on your phone, and hope that your PC does connect before your phone, or vice versa. Horrible by any standards. Even cheap bluetooth has seamless switching nowadays."
Through the above review of users' real use, we can see that most users are still satisfied with Shokz Openrun Pro, but there are still some shortcomings,such as high price but poor performance.In the bone conduction earphone market, there are also earphones with high cost performance and similar performance and quality to Shokz Openrun Pro, such as Wissonly Hi Runner bone conduction headphone.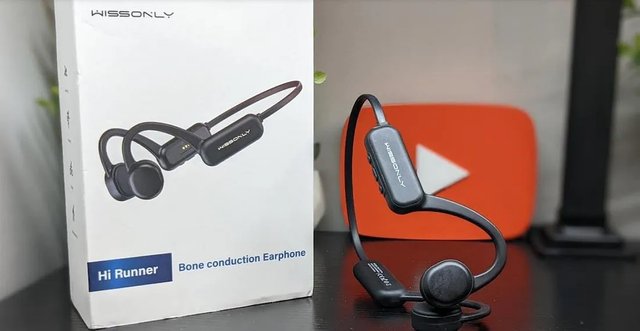 Hi Runner is perfect for use while daily exercising, but it is equally suitable for swimming.Because it has an IPX8 waterproof rating higher than the industry standard, which allows it to work normally during swimming and diving, which is a great advantage of it.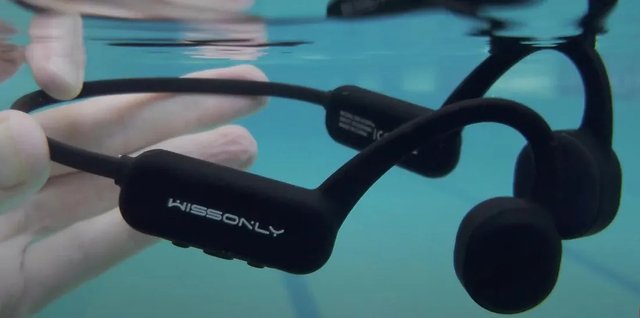 It is also equipped with 32G built-in storage, which can store 5000 songs, and supports two working modes of Bluetooth and MP3. In the scene of underwater sports or without a mobile phone, you can completely use it as a Bluetooth MP3 player.In addition,its battery life is very strong, it can be used continuously for 10 hours, and it supports magnetic fast charging.
The Wissonly Hi Runner integral frame is made of adjustable aviation-grade titanium steel material, which can adapt to different sizes of head circumference and ensure stable wearing. The surface of headphones is made of high-tech hypoallergenic silicone material, chemical free which avoids allergies, the overall touch of the headphone is as silky as baby skin, avoiding long-term wearing will feel uncomfortable. And it is very lightweight, less than 30g,which will not make the ears feel tired when worn it for a long time.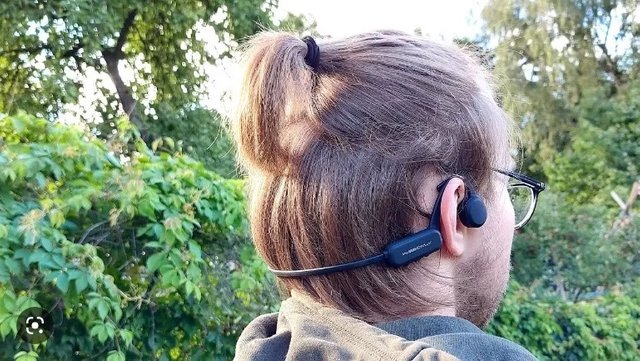 In addition, Wissonly has made great efforts in improving sound quality. They have subverted the traditional sound quality scheme and adopted a large wireframing vibration unit to improve the effective vibration area through structural optimization, so that the sound has a good performance in both treble and bass.
Its performance in all aspects is very good, and its price is much lower than that of Openrun Pro, and it only costs 99.99 dollars, which is the most cost-effective among bone conduction headphones with the same performance!
Comment