Best bone conduction headphone:Shokz Openrun Pro review
Oct 14,2023 | David
Shokz enjoys a certain popularity among bone conduction headphone brands. I believe that people who know Shokz are no strangers to its product Openrun Pro, and then we will learn more about Shokz Openrun Pro from a brand-new perspective of users' real use review.
Basic product parameters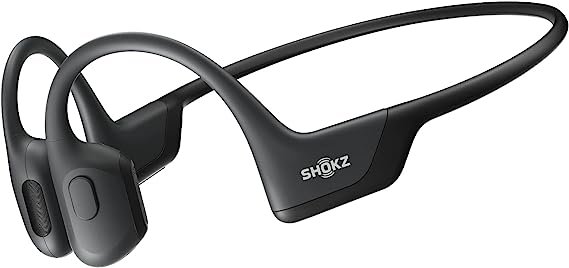 Product Dimensions:9.45 x 27.17 x 0.98 inches
Item Weight:1.02 ounces
ASIN:B09BVXT8TJ
Item model number:S810
Batteries:1 Lithium Polymer batteries required.(included)
Is Discontinued By Manufacturer:No
Date First Available:September 1, 2021
Manufacturer:shokz limited corporation
Charging Time:1 Hours
Item Weight:29 Grams
Units:1 Count
Number Of ltems:1
Shokz Openrun Pro bone conduction headphone review from users:

Product name: Shokz Openrun Pro Price: $179.95
Rating: 4.6 Where to buy: Amazon or official website.
User review 1:
User:Matthew Nation:United States
" I purchased these bone conduction headphone because I needed some headphones that would stay on when running, also wanted something that I could wear while working outside. I have nice noise canceling headphones, but they are too hot to work in. So I purchased these and honestly I'm really impressed. The audio quality is much better than what I expected. Being bone conduction, it's no where near a nice set of over-ear headphones, but they still perform. The only minor complaint I have is the fact the band sticks out quite a lot from the back of your head. So if you go to sit back on a chair/couch with them on, you need to push them up. Minor annoyance, but other than that, I'm well pleased with them."
User review 2:
User:Mr. X Nation:United States
" Was on a kayaking outdoor activity, the open run pro bone conduction headphone gave me consistent music experience, yet I can still hear the paddling in and out of the water and waves, boats nearby. No discomfort after 2hrs (compared to physical discomfort caused by outdoor activities, the headphone discomfort is close to none), no obvious feeling on the vibration at high volume, can still feel it when in door reading or typing. Overall, Quite enjoyable.
But the color, honestly, beige makes it look like a hearing - aid device. Although I can not see it on me unless using a mirror, having the thought of it looking like a medical device is not so pleasant. So probably will return and get a different color."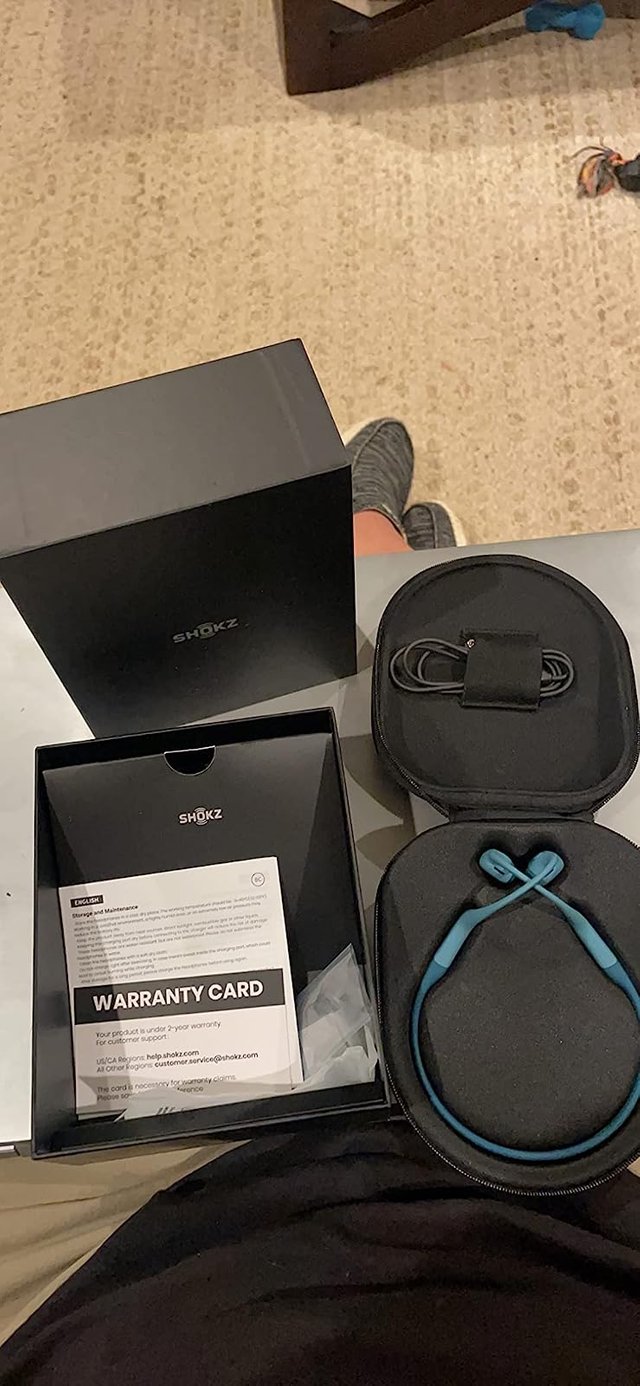 User review 3:
User:Victoria Nation:United States
" LOOVEE these bone conduction headphones. Literally sounds like you're just listening to music on a speaker in the room. Great for running as I can hear whats happening around me and monitor my breathing while also listening to my favorite music.
Only thing is the top of my ears do start to feel a little sore/raw if I wear them for an entire day at work, but that's after 9 hours of straight wear. They're perfectly comfortable otherwise and stay on well through exercise."
User review 4:
User:Just_Shoppin Nation:United States
" A friend, turn me on to these bone conduction headphones. I am a fit Beats Pro on audible books, guy, but I have been turned around to these bone conduction headphones. The headphones can cause infection. These are open in that sense so the infection is avoided now they don't actually work on your bones. They kind of vibrate, the little ear flaps that you have any case and sound good to me. Your mileage may vary when I give them a thumbs up And good purchase"
User review 5:
User:Delinquent Nation:United States
"For the relatively high price, you'd think the maker, Shokz, would provide even a photo or a drawing of how this thing fits on your head. You'd also think they would document how to charge this device and how long the charge tends to last. Nope.
Sound wise, it depends on where you have these squeeze your head. If you have it fully contact the bone just forward of your ear, then this provides the audio quality equivalent to a $20 pair of earbuds. Terrible dynamic range, zero imaging. If you move it back towards your ear canal with it contacting a part of your ear, the sound is fuller with better dynamic range. Unfortunately this results in less external sound getting into your ear canal, which kinda defeats the purpose of wearing these to begin with. If you wear behind-the-ear hearing aids, however, this works well as the input source of amplified external sound is the mic behind your ears and these are not hindered.
Since hearing aids are among the most over-priced devices in the universe, aiming the price point of these "headphones" at the same health-and-safety market makes sense from a cynical perspective."
User review 6:
User:raul Nation:United States
" I use it for cycling. It doesn't interfere with a helmet, sunglasses, or a cycling cap. I can't even feel it's there.
If you're bombing down a hill at 40mph, the wind is too loud to hear anything but it's fine when riding through town at 25mph.
My only complaint is that the double tap to skip songs is a little too fast for my liking. If you're familiar with the double tap on Sony XM4 headphones, you have to double tap in what feels like half the time"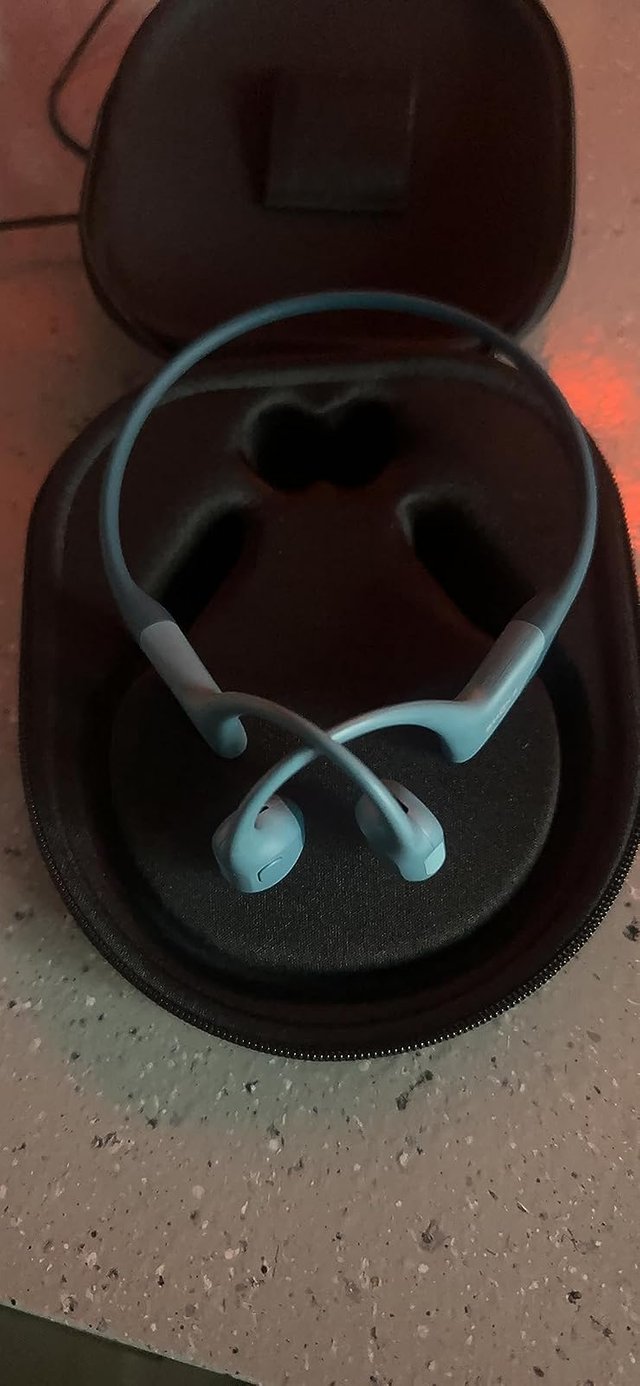 User review 7:
User:J. B. Panek Nation:United States
" I was tired of my corded earbuds. Since I sometimes wear hearing aids, I wanted something that did not go in my ears. These are great. I walk around the house and do not lose the sound. They have more of a range than I was expecting. I guess theoretically, your ears are free to hear other sounds, but I find I am usually so immersed in the podcasts I am listening to that I don't really pick up on someone talking to me or other sounds that my ears are "free" to hear."
User review 8:
User:Will Nation:United States
"Due to using hearing aids, in order to listen to higher quality music I either need over-ear headphones or open-ear headphones.Over-ear headphones work fine when home, but they are restrictive when outdoors working, exercising or in the company of others. The SHOKZ OpenRun Pro open-ear headphones fulfill that need for me - and I have been pleasantly surprised by the sound quality they achieve. Also, they are quite comfortable to the extent that I often forget that they are on, thought playing music in the background. I can converse with people and hear all else that is happening around me. I am quite pleased with the product."
User review 9:
User:Mike Nation:United States
"It is easy to set up, charge and use. Sound is good, but a bit more base than my taste with music. I use it for work phone calls all day and no decline in sound quality versus my Powerbeats. I purchased it for biking and it works/sound better than I had expected using my earbuds. Less to no wind noise as I typically have with earbuds when riding."
User review 10:
User:Fennrys Nation:United States
" I really want to like these bone conduction headphones. Swear on me mum's grave i really do. But I've had 4 pairs of these things and none of them have played more than 5 months without the left side starting to rattle and whine like a tin can pressing against my ear. These things have no longevity and the design is inherently predisposed towards failure. Which is a shame because the audio quality is actually very nice. Good volume, good base no noise cancelling but that was never the point. I'll probably buy three next model when it comes out but I'm stuck and tired of having to deal with warranty claims every few months. Stick with the last model, before i sold my old openruns those things lasted more than a year and a half. Extremely disappointed in this product."
Through the user review mentioned above, we can draw a conclusion that Shokz Openrun Pro is a good product, but it still has some shortcomings, such as overpriced and not good enough in user experience.There are many products with the same quality and function and higher cost performance, such as Wissonly Hi Runner bone conduction headphone.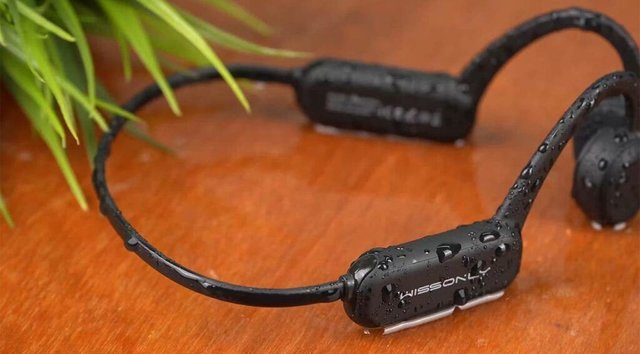 Wissonly Hi Runner is very waterproof, up to IPX8 rating, can easily cope with sweat, rain, swimming can also be used, and even you can wear it scuba diving, it can be used up to 15 meters underwater, if you accidentally dirty it, you can also wash it directly. For underwater scenarios like swimming, the Hi Runner also has 32GB of built-in memory, because the Bluetooth connection can be unstable when moving underwater. With built-in storage, you can use the headphone as an MP3 player and enjoy high-quality music underwater.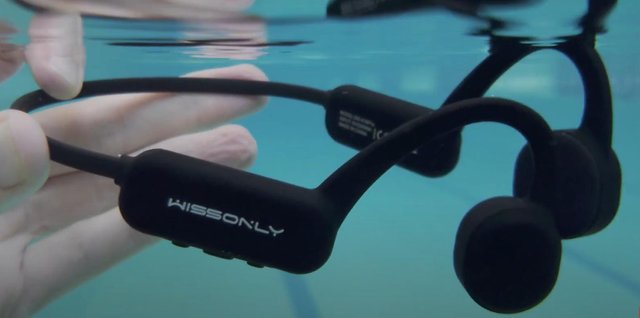 Its battery life is also very good, the normal volume can be played continuously for 8-10 hours, which is really good for people who like outdoor sports, even if they go out to climb the mountain all day, do not worry about the battery. It also supports magnetic fast charging, which takes only 2 hours to fully charge.
In terms of comfort, the overall frame of Wissonly Hi Runner is made of adjustable aviation-grade titanium steel, which can adapt to different sizes of head circumference and ensure the stability of wearing, so that it will not fall during exercise. The surface of its headphones is made of high-tech low-sensitivity silicone material, which does not contain chemical ingredients to avoid allergies. The overall touch of the headphones is as silky as a baby's skin, avoiding discomfort when worn for a long time. And its weight is very light, less than 30g, You can wear it for a long time without worrying about fatigue or pain in your ear. As the flagship outdoor sports model of the Wissonly brand, it is the most comfortable and cost-effective model among all the current bone conduction models.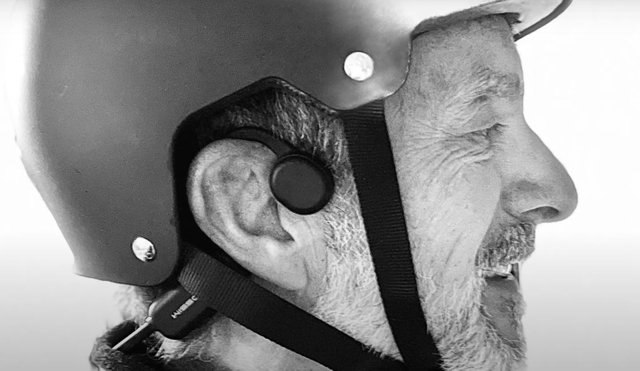 In terms of sound quality, this bone conduction headphone uses the latest research results of the wissonly laboratory, which increases the vibration area of the vibrator by 35%. At the same time, it also optimizes the sound transmission direction to make the sound more concentrated and the music more spatial. And it has a good performance in treble and bass.
Most importantly, its price is only $99.99, almost half the price of Shokz Openrun Pro, and its cost performance is really high!
Comment