Runner headphone:Aftershokz Aeropex Review
Sep 05,2023 | David
When it comes to the famous brand of bone conduction headphones, AfterShokz must be one of them. As the most influential and recognized manufacturer of bone conduction headphones, AfterShokz has been innovating in recent years and released an AEROPEX bone conduction headphone, which is loved by many sports fans. In this paper, some real user reviews are compiled to help you analyze whether Aftershokz Aeropex is worth buying from different angles.
Basic information of aftershokz aeropex
Product Dimensions:6.61 x 5.35 x 3.74 inches
Item Weight:0.917 ounces
ASIN:B07RQLRTR4
Item model number:AS800
Batteries:1 Lithium Polymer batteries required.(included)
Is Discontinued By Manufacturer:No
Date First Available:November 12, 2019
Manufacturer:AfterShokz
Item Weight:26 Grams
Units:1.0 Count
Number Of ltems:1
Aftershokz Aeropex runner headphone review from users:
Product name: aftershokz aeropex Price: $159.95
Rating: 4.6 Where to buy: Amazon or official website.
User review 1:
User:David S. Wilson Nation:United States
"Got these for bike riding. Very Comfortable, don't know they're there. Can hear cars approaching with no problem, and they have enough volume to get over traffic noise. Haven't listened to music, just podcasts, so can't comment on fidelity of music. The loop that goes around the back of the head is stiff, so if wearing a hoodie, or laying your head back you have to adjust them - tip up the back to the crown of your head, not a big issue. It's kind of magic how well they work, when biking, much less wind noise compared to ear buds. Seem very solid, no moving parts or places where they may get stressed."
User review 2:
User:Cruz Griego Nation:United States
"This is my first written review for anything I've ever bought. I absolutely love these runner headphones. I personally got them for work because I work around heavy machinery and we can't wear regular headphones/earphones so we can hear our surroundings. It's pretty loud where I work too. I do wish these were a bit louder because in certain areas it is hard to hear what I'm listening to but I know these headphones are mainly for cyclists, runners, etc., so it's not a big deal. I really enjoy the vibrations when I'm listening to a song with bass but I know other people don't. I love that fact I can also hear my surroundings while listening to my music. If you're an audiophile these are probably not for you though. I have a big head, so in the back theyre pretty close to touching my whole head (hope I worded that right) but thankfully it's not uncomfortable. I use these everyday so far and I believe this was worth the money and the best $160 I ever spent. Everyone's opinion will differ though but they work like a dream for me. Hope this helps."
User review 3:
User:Mariah Nation:United States
"This product is amazing for anyone who hates normal earbuds and headphones. Doesn't hurt my ears at all, super secure on my head for running or just any work at all, and they are super good sound quality. Overall super impressed. I only paid 55 for mine on marketplace however if I had known the quality I would have absolutely paid full price for these on Amazon."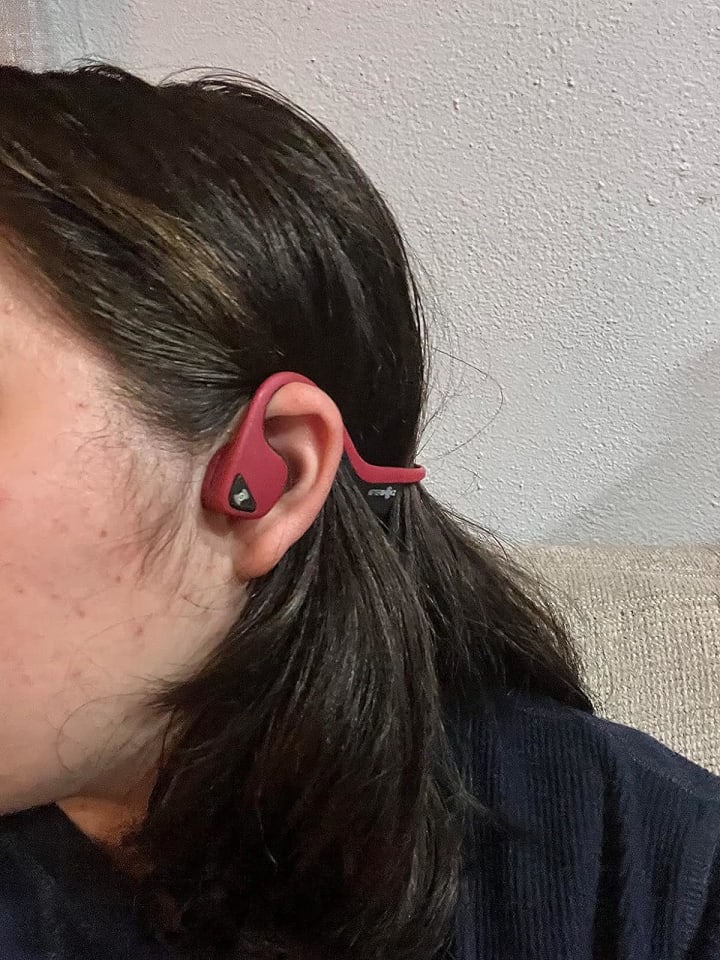 User review 4:
User:Gary Nation:United States
"I the prompts or sounds that notify you when engaging the volume or using the multifunction button are so loud and not just loud but annoying, that I remove the device from near my ear in the hopes I will not damage my hearing. I think the idea is very smart, because my last pair of headphones irritated my left ear canal, so I felt I had to get something else. Yes I did try the different size covers but they didn't help. Any way I just want the manufacture to not create a bunch of hard of hearing people because it actually began to hurt, so I had to modify my behavior. It would be great if they had an app to adjust the volume of the auto voice that tells you what's happening, even that is way too loud really on a normal setting on my phone."
User review 5:
User:Brian Peter McNamara Nation:United States
"My device failed some time ago and because I had an alternative headphone - that was good enough for sweaty exercise, I was slow to investigate if an Aftershokz warranty even existed. FINALLY, I took the time to check and a warranty exists; it is 2-years from purchase date and that is significantly longer than any electronic device I'm aware of. AfterShokz sent me a replacement once I notified them. Vastly superior customer service than I am used to. I highly recommend this device because of this service and because of the perfect listening experience during exercise; it is excellent quality, light on the ears (super light), takes on tons of sweat -- switches easily to answer a phone call - from another device (for me a Peloton bike); easy to connect via bluetooth - every time no issues. Go forth and acquire one!"
User review 6:
User:Fritz Nottingham Nation:United States
"Battery life is well over 8 hrs listening almost all day. I also work 12 hr shift with them on but not listening full time and battery only drops to medium charge. the sound is consistent and while not a replacement for my BOSE QC35's for base response these are actually incredible technology for the price and allows me to seamlessly go from music to phone calls and even use while talking in meetings or on the landline as ell without interruption or taking them off. The unit remains comfortable all day with no ear irritation in the canal or over the ear like any other bluetooth in ear speakers. I give these my highest recommendation for btoh wireless music enjoyment and also cell phone hands free listening."
User review 7:
User:Hockeysgal Nation:United States
"I have found the sound to be quite good and like being able to hear what's going on around me while wearing these. They are great for outdoor sports (running, biking) to keep situational awareness. The one thing that bothers me is that you can't adjust the headphone at all. I suppose I have a small head and so the headphones jut out in the back and don't touch my head. This means I can't use them if I wear a tuque for example which sucks because I'd like to be able to wear them in the winter months for outdoor activities as well.
I love the fact that they came with 2 charging cables and a nive carrying case though."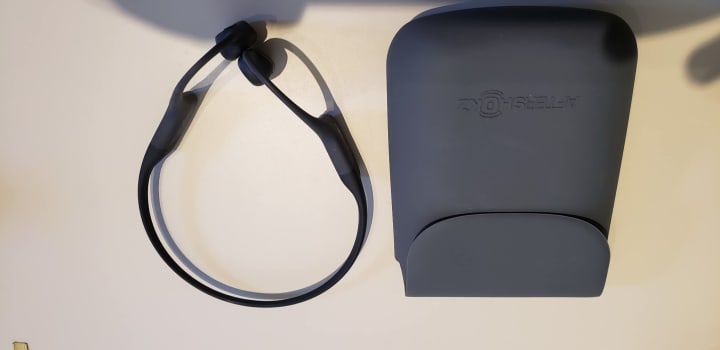 User review 8:
User:Dhook425 Nation:United States
"They are perfect for the need I had. I get to listen to my music and take phone calls without blocking my ears. I can still hear the world around me and stay alert to anything or anyone
The sound quality isn't the best, but that was expected. When the volume is turned up to high it tickles from the vibration
If you want better sound quality I would recommend using the supplied ear plugs. That makes then sound quality significantly better, but I would not put it on par with a good pair of JBLs"
User review 9:
User:Cindy Salmon Nation:United States
"Really cool runner headphone. It is a little tricky to program and link to devices but I am not a tech guru so if you know someone that is I know it would be easier to set up.
Good for the $ regardless"
User review 10:
User:Favia2108 Nation:United States
"I received a pair as a Christmas gift and they seemed to work at first but when I wore them the very first time while running they would repeatedly turn off by themselves every few minutes. It was so bad that they were basically unusable. I filed a warranty claim and Aftershokz quickly sent me a replacement pair. The replacement had the exact same problem! Frustrated, I filed another warranty claim and they sent me a third pair as a replacement. The third pair worked well for a while but less than a year later they started turning off by themselves off just like the others. At first I thought maybe I was doing something wrong but I went through all the troubleshooting and they are just defective. This is not due to a low battery or bad bluetooth connection or accidentally pressing a button. They just turn off with no warning. When I turn them back on they will work for a few minutes and the same thing happens. This cannot be a coincidence that I just happened to get 3 defective pairs in a row. When they did work I really liked them so I am extremely disappointed. I don't understand how the ratings can be so high for this item when there is obviously a serious quality control problem. I would recommend avoiding this brand."
Most users have good reviews on Aftershokz Aeropex runner headphone, but there are still some shortcomings, such as the price is too expensive. There are also many bone conduction headphones with similar performance and higher cost performance on the market to replace it, such as Wissonly Hi Runner, which costs only 99.99 dollars.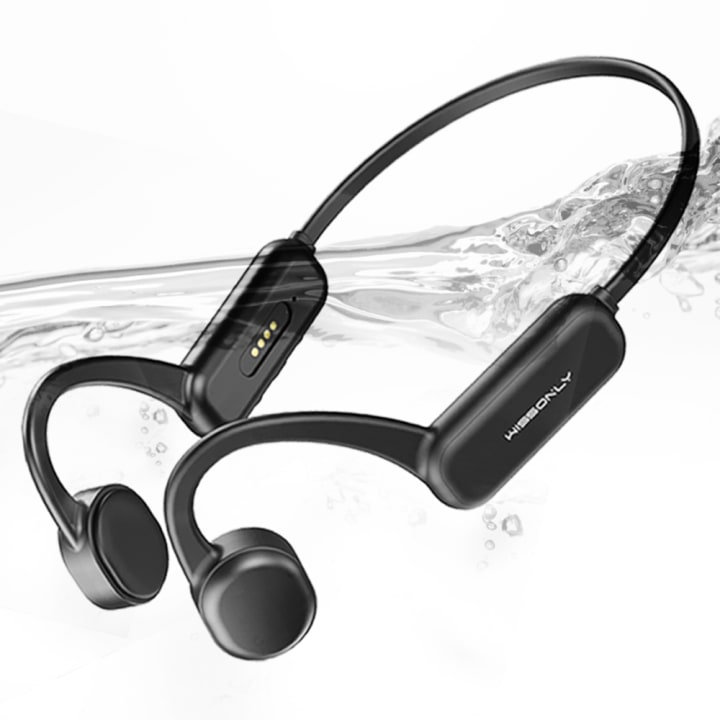 Wissonly is a brand known for its technology and the fastest growing brand in recent times. Their R&D team are all technical experts in the field of bone conduction headphones. As early as 2012, they started to develop bone conduction headphones that don't hurt ears. With advanced bone conduction vibration technology, they have been recommended by the majority of otologists!
What impresses me most about Wissonly Hi Runner is their excellent sound quality. They are equipped with a large-size directional bone conduction vibration unit, which increases the effective sounding area by 35% through structural optimization, thus making the sound range wider and the sound more stereoscopic and shocking. At the same time, they have also improved the problem of sound quality loss caused by low sound transmission efficiency of traditional bone conduction headphones. Together with world-class audio tuner, they have customized an exclusive sound quality output scheme for Wissonly Hi Runner headphones in the world's top tuning laboratory. More than 20 audio tuners have been adjusted for 85,036 times, finally showing a really good sound quality which belongs to bone conduction.
The body of the MIC DG Pro is made of memory titanium, which can self-adjust the contact area to ensure a good wearing experience of headphones and take into account more users.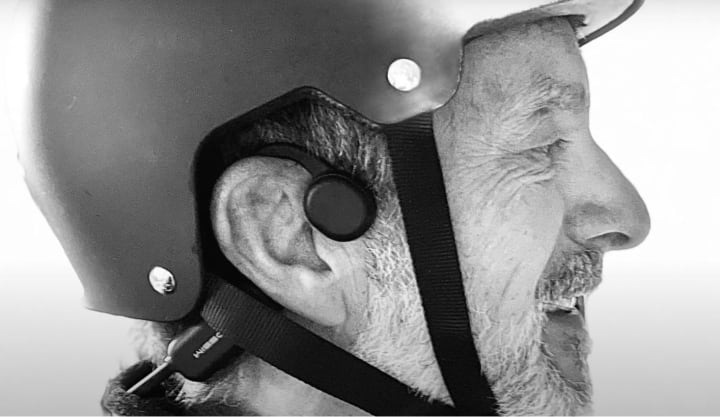 As the core component of the product, the headphones plays a key role in the product experience. Wissonly Hi Runner is equipped with Bluetooth 5.0 chip, and the Bluetooth connection is very stable. It also has 32G of built-in memory, and it also supports IPX8 waterproof, which can even be used for diving.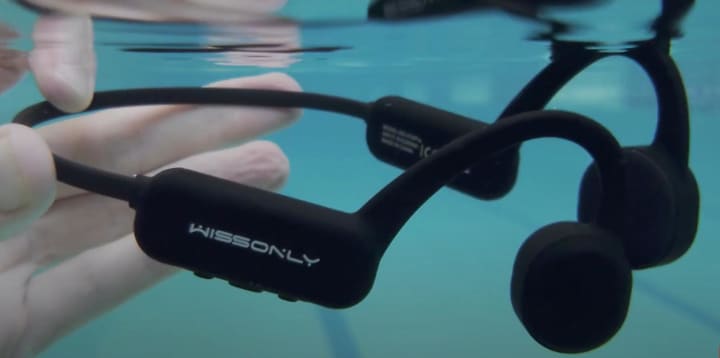 Comment