How Does Bluetooth Bone Conduction Headphones Work and Their Pros and Cons?
Feb 07,2023 | Wissonly Brand
Bluetooth bone conduction headphones are becoming more and more popular. While running and riding, you can see people wearing a new type of music-listening device around their auricle, which is bone conduction headphones. You may be wondering, Why can I hear the sound when I just hang it nearby my ear? Why are bone conduction headphones so amazing? What kind of amazing technology product is it?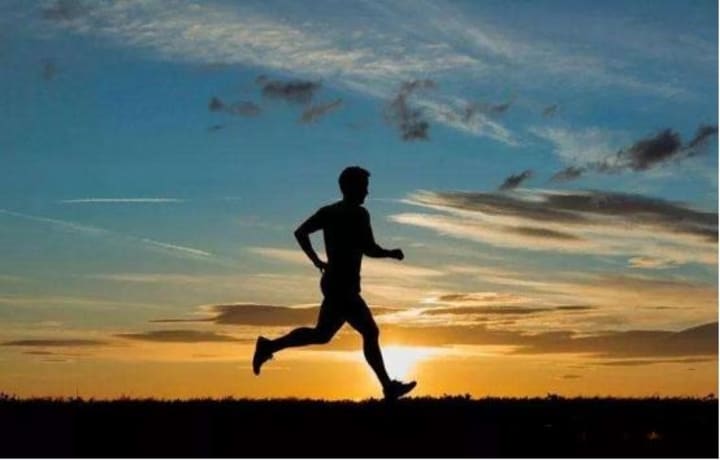 Bone conduction headphones are a new type of earphone based on bone conduction technology. It does not need to transmit sound through the air in the ear canal like traditional earphones but transmits sound through the skull. Therefore, when using it, just hang it on the temple, close to the skull, and hear the music. They convert music signals into mechanical vibrations, which are then transmitted to the inner ear through the skull, and finally allow the auditory nerve to perceive the sound.
How does Bluetooth bone conduction headphones work?
Bone conduction headphones are a kind of headphones that uses bone conduction technology, they are placed close to the bones, and sound waves are directly transmitted to the auditory nerve of brain through bones.
To understand the working principle of bone conduction headphones, we must mainly understand the sound transmission method and path. We can first look at the working principle of traditional headphones, and then make a comparison. Then it is clear.
Under normal circumstances, traditional headphones are essentially "air conduction headphones" that use the air in the external ear canal as the main sound transmission medium. In the air conduction process, the micro-horn of the headphones vibrates. Then sound waves are transmitted through the air in the external auditory canal to the eardrum, the ossicle, the labyrinth of inner ear and other parts. The vibration of the internal and external lymphatic fluid in the inner ear helps the spiral organ to complete the perception of sound, and then transmit to the auditory nerve. The auditory nerve produces nerve impulses and presents signals to the auditory center, and the cerebral cortex help us to "hear" the sound after comprehensive analysis.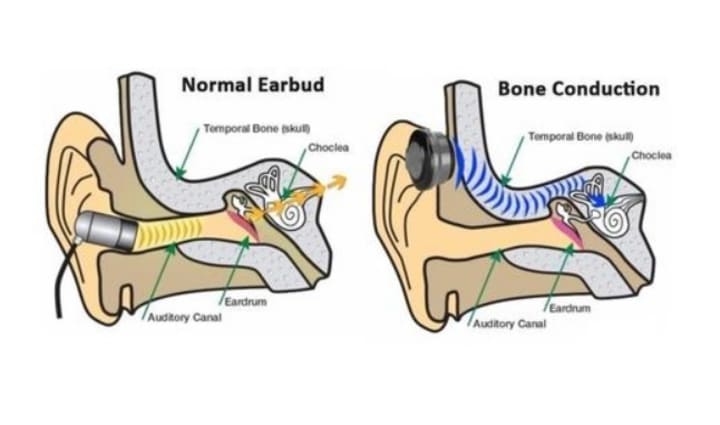 The biggest unique feature of Bluetooth bone conduction headphones is that sound waves do not pass through the air in the external auditory canal and eardrum, but directly use the human bone as the sound transmission medium. When using, we need to put the sound source of the headphones against the skull behind the ear. And when the sound source vibrates, it will drive the skull to vibrate together, so that the sound wave is transmitted into the skull. And then the sound wave is directly transmitted to the ossicles through the skull bypassing the external auditory canal and the ossicles. And then the ossicles transmit sound waves into the bone labyrinth, so that the sound information is transmitted to the cochlea and auditory nerve etc..
Pros and Cons of Bluetooth Bone Conduction Headphones
The main pros of Bluetooth bone conduction headphones is that they do not need to transmit sound waves through the ear, but through the ear bone, which allows you to wear them, the ear will be completely exposed, which brings the following obvious pros:
First pros of bluetooth bone conduction headphones: protect hearing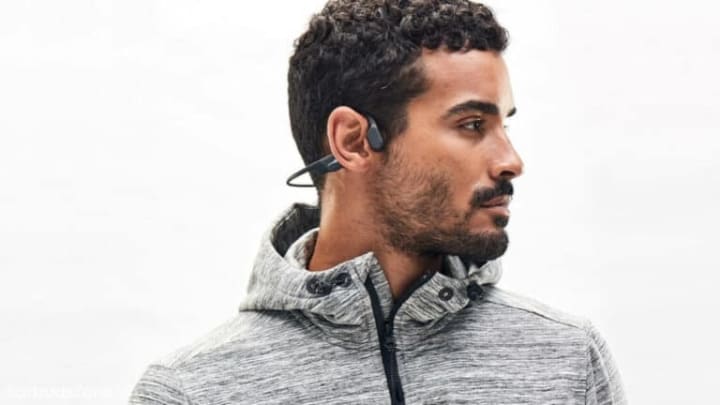 Compared with the air conduction method of traditional headphones, bone conduction saves many steps of sound wave transmission, and the sound does not need to pass through the ear, so it will not stimulate the eardrum. This is a great way to protect your eardrums and ensure your hearing is not damaged.
second pros of bluetooth bone conduction headphones: comfortable to wear and clean and hygienic
Bone conduction headphones do not need to block the ears when worn, so that the ears can be completely opened, which makes the ears refreshed just like not wearing headphones. It won't let you have ear pain and stuffy ears caused by long-term wearing, making you more comfortable when wearing them.
At the same time, it is precise because the ear does not need to be blocked when wearing it, sweat and other bacteria will not enter the ear with the headphone, so it is suitable for patients with diseases such as otitis media.
Bone conduction headphones have the advantages of cleanliness, sanitation, and bacteria isolation, which cannot be possessed by traditional headphones no matter how they are improved.
Third pros of bluetooth bone conduction headphones: suitable for sports
Bone conduction headphones are great for exercising. I bought this type of headphones precisely because of my sports needs. Yes, I can't stand exercising without music. When using them, the ears are open, and you can also perceive the surrounding environment well when you are exercising. They are worn with hanging ears, which are comfortable to wear and not easy to fall off, and can also prevent sweating and stuffy ears. They were born for movement.
At the same time, some bone conduction headphones have built-in memory, so they can be used as MP3 players without a mobile phone, which is very practical for people who like to listen to music during exercise.
In addition, most bone conduction headphones have good waterproof performance, so they can be used with confidence when swimming. And because it is bone conduction, it does not need to pass through the air, so the sound received underwater is the same as the sound received on the ground.
Of course, like a coin has two sides, bone conduction headphones have advantages and some disadvantages, you can take a look at the introduction below.
Cons of Bluetooth bone conduction headphones:
1. Sound quality:
Because bluetooth bone conduction headphones transmit sound through bones, the sound quality transmission loss is large during the process, so the sound quality will be worse than traditional noise-canceling headphones.
2. Sound leakage: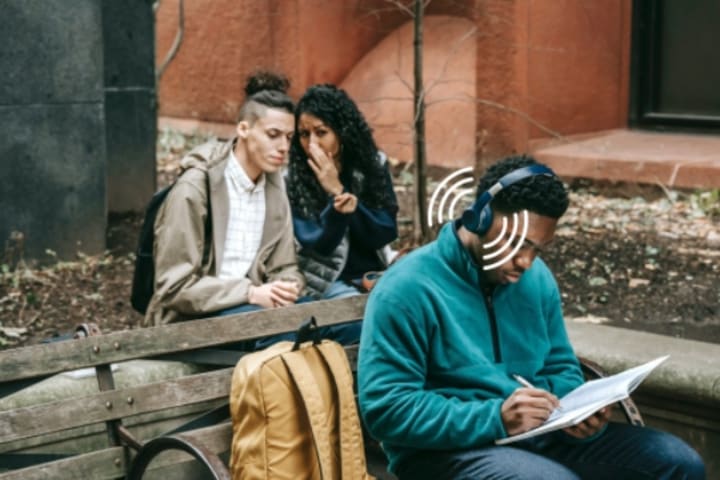 Because the sound transmission of bluetooth bone conduction headphones is carried out through vibration of the vibrator, and some sound is transmitted through the vibration of the air, so sound leakage cannot be completely avoided. But some headphones brand invest more research and design in preventing sound leakage, so most of the sound leakage problems are solved. For example, the Wissonly Hi runner bone conduction headphones I own are excellent representatives among them.
There are a large number of bluetooth bone conduction headphones in the market. How to choose them has become a problem. My suggestion is to choose brands with accumulated technology in this field, such as Wissonly and Aftershokz. Next, I will recommend five of the best bone conduction headphones for you.
1.Wissonly Hi Runner bluetooth bone conduction headphones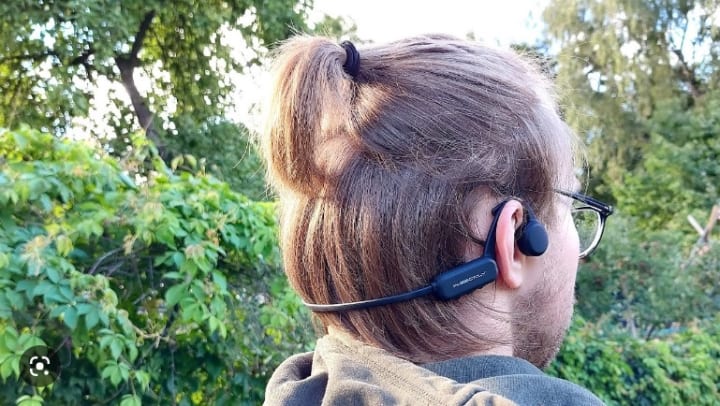 Reason for recommendation:
Wissonly bone conduction headphones insist on technology priority. The team is composed of senior experts in bone conduction technology, they have more than 10 years of technical accumulation in the field of bone conduction. This makes Hi Runner known as "the healthiest Bluetooth headphones" by many professionals.
In order to solve the problem of distortion of the sound quality of bluetooth bone conduction headphones, Wissonly adopts the new generation of bone conduction technology, and use the world's best acoustic laboratory to customize an exclusive sound quality output scheme for the unique bone conduction sound transmission method. After 3,051 hours of tens of thousands of adjustments, 21 audiologists bring users the best sound in the field of bone conduction headphones.
In terms of wearing, Wissonly Hi runner has been ergonomically designed to fit the ear to ensure that it does not fall off during exercise. Most importantly, it fits the ear while ensuring that there is no pressure and weight load, which makes it more comfortable to wear.
In terms of product parameters, Wissonly Hi Runner is even more impeccable. It has a Bluetooth 5.0 chip, which connects stably and will not drop. It has a 32G built-in storage that can store 5000 songs. Its battery life is also good, and at 50% volume, you can play music for up to 10 hours.
2. Philips A6606 bluetooth bone conduction headphones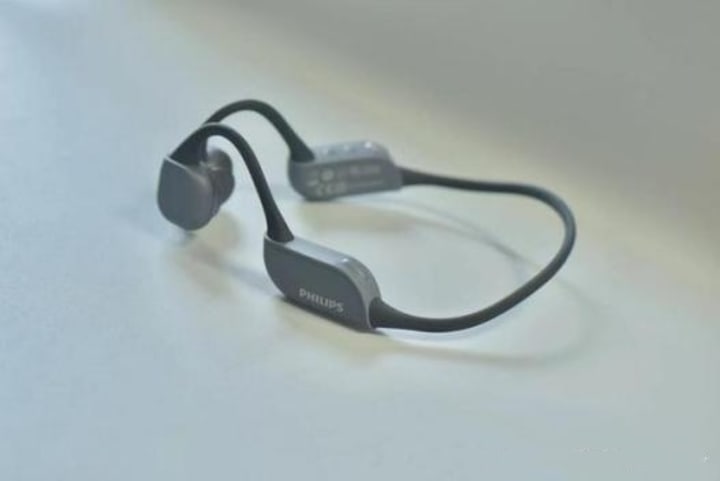 Reason for recommendation:
This Philips A6606 bluetooth bone conduction headphones, with an ergonomic design, will not fall off no matter how you move. The surface of its body is made by soft silicone, which greatly improves the comfort of wearing. It has reached the IP67 waterproof rating, and sweating profusely during daily sports is not a problem to it. The headphones are also equipped with night running lights, and the brightness is strong enough that the cyclists or vehicles behind you can notice you when you are running at night. The headphones are equipped with Bluetooth 5.2 technology which has a faster transmission distance and lower power consumption than 5.0, but this one cannot be used in swimming.
3.AfterShokz OPENRUN PRO bluetooth bone conduction headphones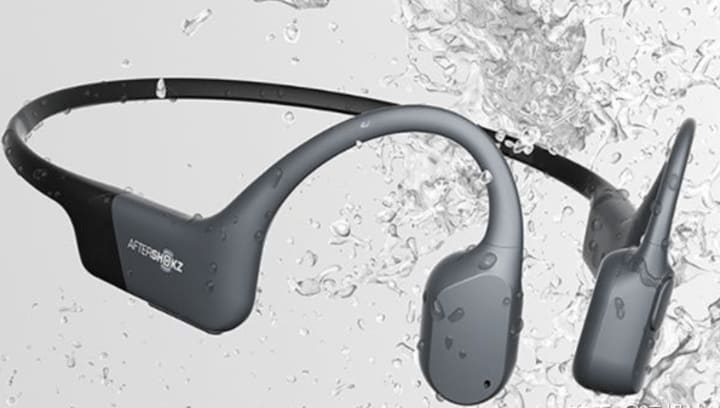 Reason for recommendation:
This headphones focuses on the direction of the Bluetooth headheadphones, and the ergonomically designed ear-attached rear suspension helps consumers to do large-scale movements such as running and jumping without worrying about the headphones being dumped. Openrun Pro's bone conduction unit is designed with a 30-degree tilt technology, coupled with Aeropex suspension damping technology, which can effectively reduce the vibration generated during exercise and bring a more comfortable hearing experience. The waterproof level of openpro has reached IP67 level. If you sweat and rain during exercise, don't worry about it slipping or affecting the sound quality. The intelligent control button on the right side of the headset can realize blind exercise with one hand, easy song cutting and other functions only by raising your hand.
4.Earsopen SS900 bluetooth bone conduction headphones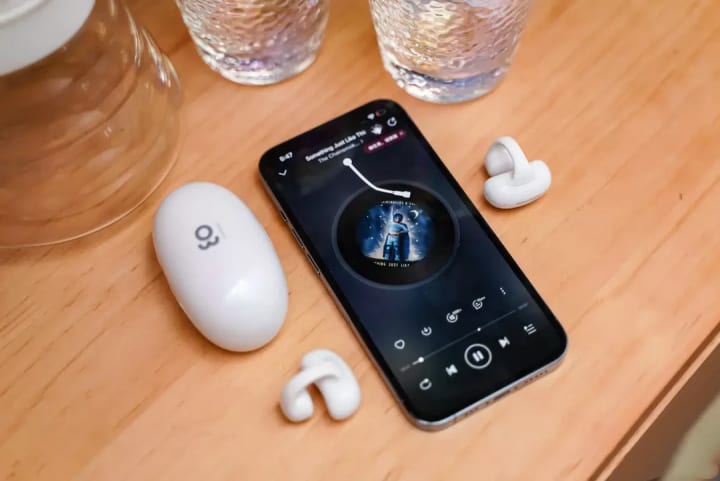 Reason for recommendation:
The SS900 headphones are equipped with a bone conduction miniature vibration unit inside the body, which reduces the weight of the body and improves the performance of low frequencies, allowing a wide range of sound. With the help of PreciseAir 3.0 integrated technology, the internal parts of the body are simplified and the sound leakage is reduced. It has IPX7 level waterproof,can be use while rainning but cannot be used underwater for long time. Its 5.2 Bluetooth version makes the connection more stable. It also supports Type-C charging mode, there is also a fast charging mode.
The overall performance is good, but there are obvious shortcomings at high frequencies, and there will be harsh sound phenomena.
5.vidonn F3 bluetooth bone conduction headphones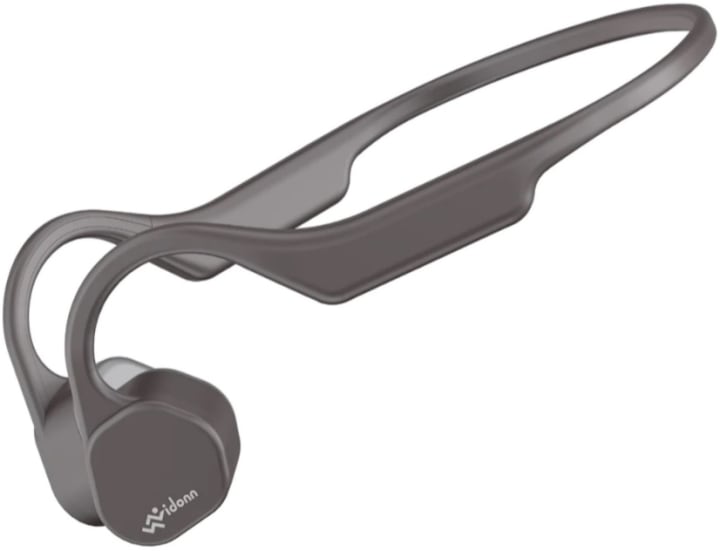 Reason for recommendation:
Vidonn F3 bluetooth bone conduction headphones weigh only 29g and are very comfortable to wear. All aspects of performance are good. For entry-level headphones, its sound quality is acceptable for daily use. After all, it is difficult for you to ask an entry-level bone conduction headphones to have too good sound quality. It is worth mentioning that its exterior design is sporty and fashionable in color, which is very suitable for young people.
Among the five bluetooth bone conduction headphones recommended above, my favorite are Wissonly and Aftershokz. The core teams of these two brands have more than 10 years of technical experience in this field. The sound quality, sound attenuation and comfort of their products are very good. Compared with the two brands, Wissonly has a better configuration and higher cost performance
Comment