How Do Wireless Bone Conduction earphones Work and Best Bluetooth headphones in 2023
Feb 25,2023 | David
In the past two years, wireless bone conduction earphones have been the hottest electronic product and are very popular among sports fans. We often see people wearing them when running, cycling, and exercising. But about bone conduction headphones, everyone's understanding is different. To help you better understand them, I sorted out some facts about this type of headphones.
7 Facts About wireless bone conduction earphones
1. Wireless bone conduction earphones are a kind of headphone that transmits sound through bones. The process of transmitting sound does not need to pass through the air and eardrum;
2. They are generally ear-hanging type, it does not need to plug the earplugs into the ear or cover the whole ear;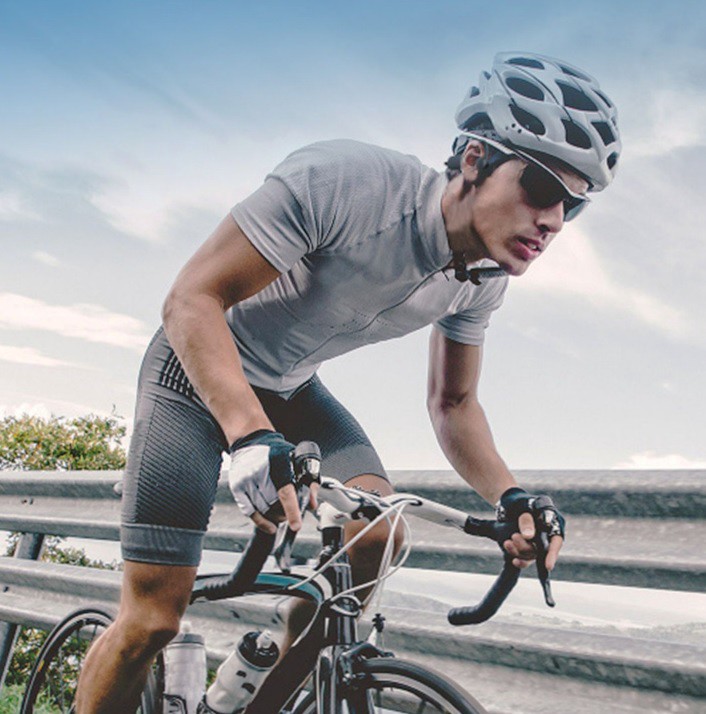 3. Wireless bone conduction earphones cause the least damage to the ears and are the healthiest headphones. They can also keep the ear canal clean;
4. Wireless bone conduction earphones are very suitable for wearing when exercising. They can not only let you hear music but also hear the sound of the surrounding environment, which is safer.
5. The sound quality of bone conduction earphones is slightly worse than that of traditional noise-canceling headphones, but the sound quality is fine when listening to music or talking on the phone; They have a slight sound leakage problem.
6. Bone conduction earphones are all waterproof, and some are even professional IPX8 waterproof.
7. Bone conduction is a mature technology that has long been used in the military, firefighting, hearing aids, and other fields. Headphones are a new application of this mature technology. The reliability and safety have been tested and can be used with confidence.
How do wireless bone conduction earphones work?
Let's start with a story. Beethoven was a great composer, and he is still loved by many people with representatives such as "Fate Symphony", "Eroica Symphony ", "Ode of Joy Symphony " and so on. In fact, Beethoven suffered from hearing impairment in his later years. Even in this state, he continued to compose, which is a bit bizarre. How did he do it? When playing, Beethoven held his baton in his mouth and put the other side on the piano,and then hear the sound.. This was the earliest application case of bone conduction.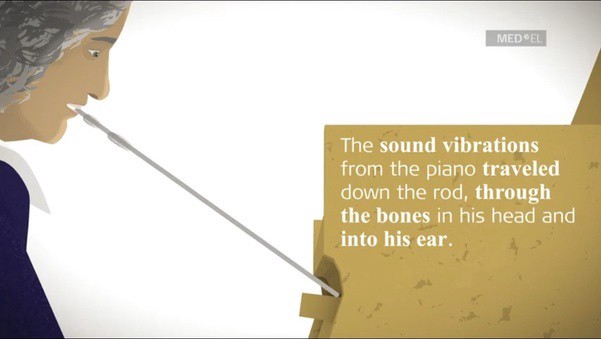 In Beethoven's case, the vibrations caused by the piano as a source of sound are transmitted through the baton to the jawbone on the side of the mouth, and then from the frontal bone to the inner ear, which eventually formed hearing.
You may have found that the entire sound transmission process was the participation of solids such as batons and bones, without the participation of air and the eardrum. This seems to be a little deviated from our daily cognition. If we look through the physics books in middle school, we could know that there are three mediums for sound transmission: namely air, liquid and solid. Human bones are solids, and of course, they can also act as a medium for transmitting sound.
With the above knowledge, it would be easy for us to understand how wireless bone conduction earphones work.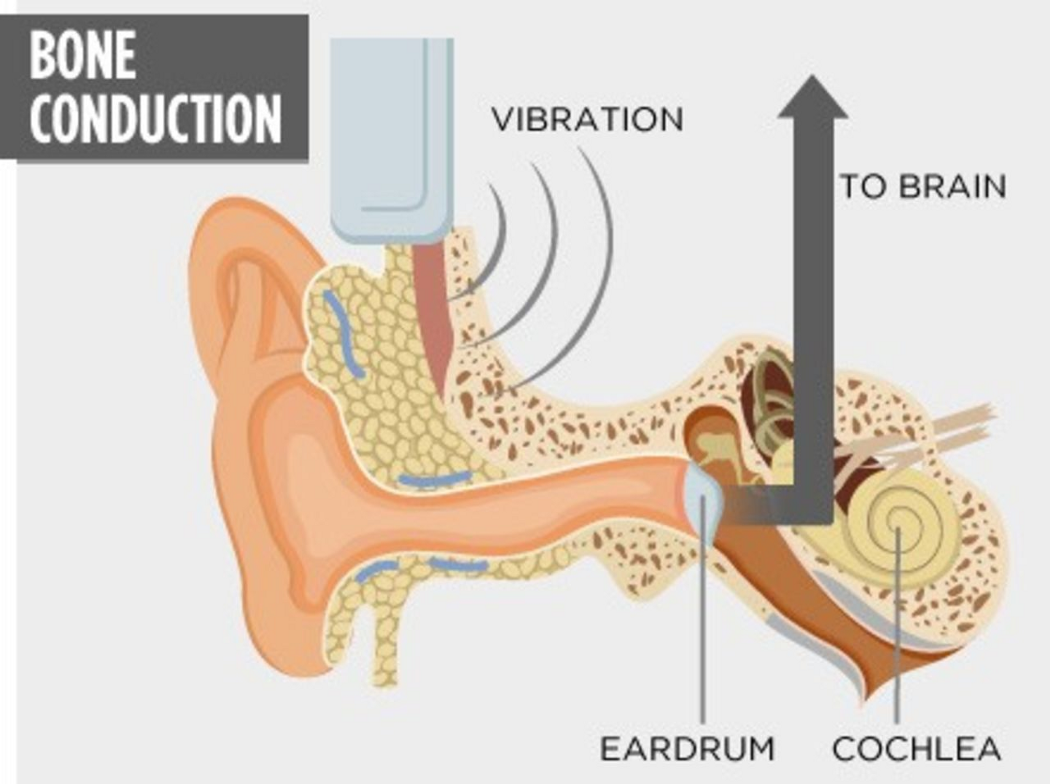 Wireless bone conduction earphones are a type of headphones manufactured by using bone conduction technology. Bone conduction is a sound conduction method with bones as the medium. It converts sound into mechanical vibrations of different frequencies to transmit sound waves through the human skull, bone labyrinth, inner ear lymph, spiral organ, and auditory center.
When they work, you only need to put the sound unit close to the temple, do not need to stuff them into the ear canal. They are good to the cleaning of the ear canal, and cause no harm to the eardrum.
Nowadays, more and more wireless bone conduction earphones appear on the market, which may make you feel confused when selecting them. In my opinion, select brands with mature technology, such as Wissonly and Philips. Next, I will recommend some good products for you.
Best Bluetooth bone conduction headphones in 2023
1. Wissonly Hi Runner wireless bone conduction earphones
Recommended reason:
This is the fastest growing brand in the past six months. It may not be much famous, but in the field of bone conduction headphones they are proper technical experts. Their team began to develop bone conduction headphones that do not hurt the ear as early as 10 years ago. With an excellent bone conduction vibration unit optimization program, It became famous very soon in the field of bone conduction. It has been recommended by the majority of otologists!
Due to the particularity of the technical principle, wireless bone conduction earphones are more difficult to be improved in sound quality. Wissonly Hi Runner team subverted the traditional sound quality scheme, made a breakthrough to use large wire-frame vibration unit. They through structural optimization improved the effective vibration area, thereby improved the vibrator sound efficiency, made the sound more shocking and powerful, they optimized the sound transmission direction, reduced the sound loss during sound transmission, and made the sound quality more concentrated. In terms of comfort, the overall body of the Hi Runner is made of high-tech hypoallergenic silicone material, which does not contain chemical components to avoid allergies. The overall feel is as silky as baby's skin, avoiding uncomfortable wearing for a long time.
In terms of functions, as the flagship model of Wissonly Bluetooth bone conduction headphones, Hi Runner has an IPX8 waterproof grade which is higher than the industry standard. It is equipped with 32G body memory, and uses the latest Bluetooth 5.0 chip, which makes the connection more stable. The battery life is also very good, lasts 8–10 hours of continuous playback at normal volume, and supports magnetic fast charging. It only takes 2 hours to fully charge.
2. Philips A6606 Bluetooth bone conduction headphones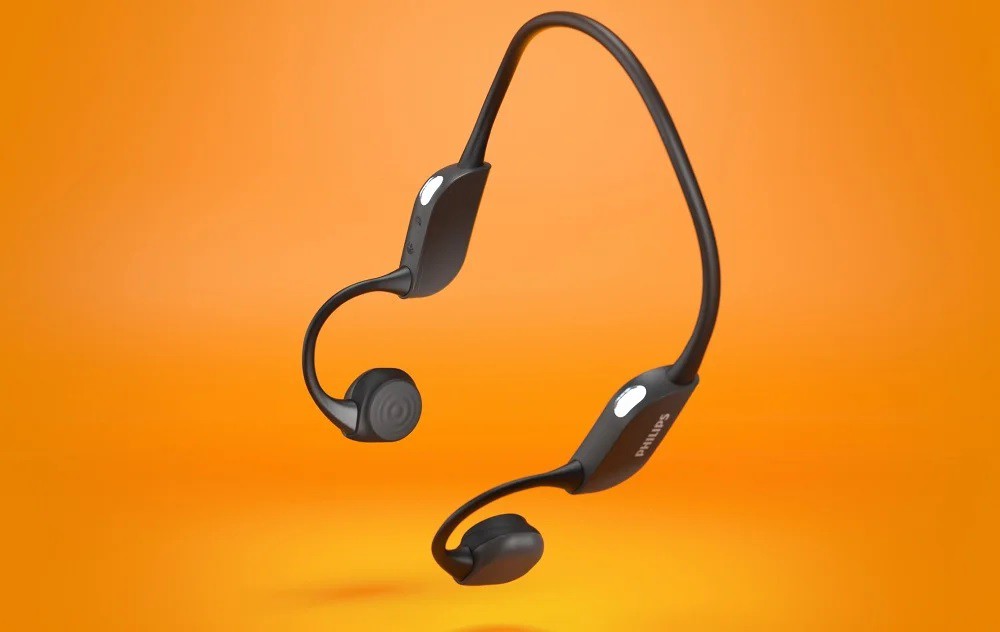 Recommended reason:
Philips A6606 adopts the rear hanging design of titanium alloy frame, which can be stable no matter jumping or running. Its surface is made of soft and skin-friendly silicone material, which makes it comfortable to wear, and the body of it is relatively light, so there is no sense of weight to wear. The biggest feature of A6606 is that its headphones are equipped with LED night lights, which is a thoughtful design for people who like fun runs, and can remind pedestrians, cyclists and drivers behind them to avoid it at night. Very suitable for night running.
3.AfterShokz OPENRUN PRO wireless bone conduction earphones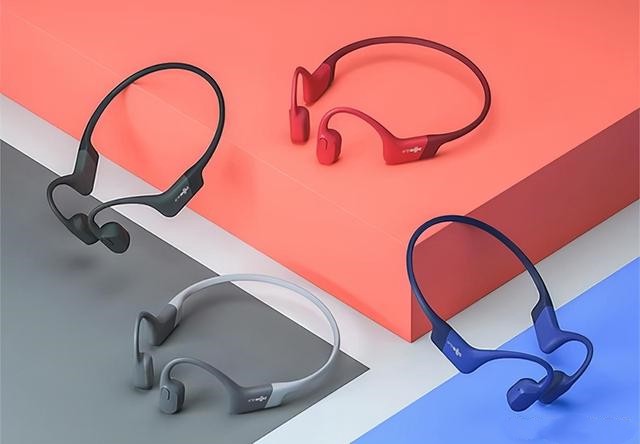 Recommended reason:
Openrun Pro bone conduction earphones have IP67 waterproof rating, they are waterproof, sweatproof, and dustproof. They are no problem to get caught in the rain or splashed with water. Even in outdoor sports, when encounter bad weather, you will be not afraid at all, they let you enjoy the fun of sports all the time.
In addition, the headphones do not need to be plugged into the ears. Their comfort is just amazing. Their is no need to poke the ear like a drill any more. And you do not have to worry about that after you wear them for a long time, your ear canal will itch and be uncomfortable, and as well as breed bacteria. The whole body surface is silicone material, their net weight is 28g, and they are comfortable and lightweight.
4.earsopen PEACE Bluetooth bone Conduction Headphones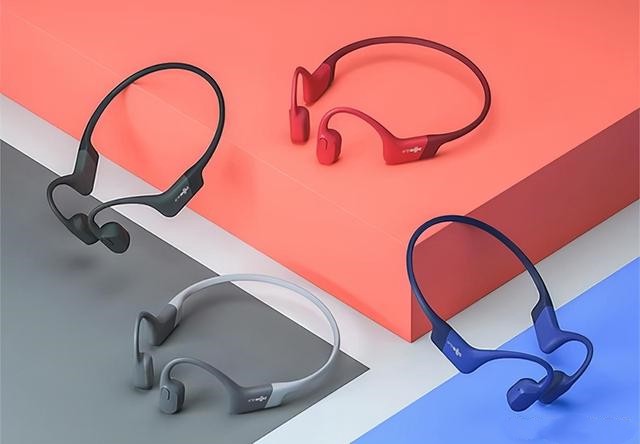 Recommended reason:
Earsopen was born in Tokyo, Japan, and is a brand of bone conduction headphones owned by BoCo Co., Ltd. Earsopen PEACE TW-1 is the first Bluetooth headphones with left-right separation among bone conduction products. Because the sounding unit is small and closer to the ear canal, the sound leakage is also very small. The main body of the headphone is T-shaped, and the ear clip is adopted. Comfort is not as high as the first two models, but this way of wearing is really the only one. If you must choose TWS's one, it's good.
5.Haylou PurFree wireless bone conduction earphones
Recommended reason:
Haylou PurFree performs well overall, the headphone is only weighs 28g, there is almost no weight sense to wear. And the surface of the headphones is made of soft materials, and the wearing comfort is good. In terms of sound quality, it is also equipped with directional audio directional technology. It is a technology that allows the timbre to be concentrated and dive deeper at low frequencies, so that the rhythm of the song will be stronger. The battery life is good, and it lasts for 8 hours of music playback.
The waterproof grade is not high, and there is no built-in storage, which may be its disadvantage.
Among the several wireless bone conduction earphones recommended above, Wissonly and aftershokz are my favorite brands. Compared with them, Wissonly is more cost-effective and worth buying.
Comment