How Does Wireless Bone conduction Headphones Works and Their Pros and Cons?
Feb 25,2023 | David
In the past two years, wireless bone conduction headphones have been the hottest electronic product and are very popular among sports fans. We often see people wearing them when running, cycling, and exercising. But about bone conduction headphones, how do they work ,everyone's understanding is different.
How do wireless bone conduction headphones work?
When we speak, we ourselves actually hear the sound through the air (air conduction) and through the bones (bone conduction) at the same time. We may have become so used to it that we think that hearing our own voice is just transmit through the air. As an example,when you close your mouth while brushing your teeth, this ensures that there is no air-conducted sound, but you can still hear the brushing sound, and it is clearly heard, it is the sound through the bone.
Bone conduction technology is actually the technology of transmitting sound through bones. During the transmission process, the sound source causes the bone to resonate, thereby transmitting the vibration to the cochlea, which is the principle of bone conduction technology.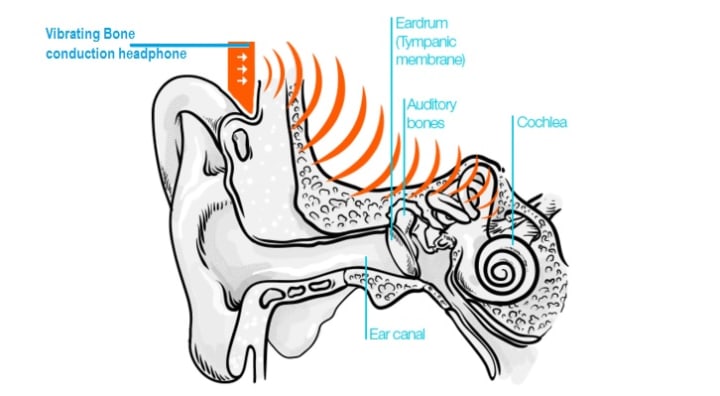 Wireless bone conduction headphones are headphones manufactured based on bone conduction technology. When they work, people only need to stick the sound unit on the temple, and the sound unit will convert the sound signal into mechanical vibration, drive the skull to vibrate, and the skull will transmit the vibration to the cochlea. After the cochlea perceives the sound, it will be transmitted to the auditory nerve and brain. Finally, the sound is formed. This is how wireless bone conduction headphones work.
Therefore, wireless bone conduction headphones can hear the sound without being plugged into the ear. They can well protect the eardrum and maintain the hygiene of the ear canal, which is very helpful for ear health and bring many other benefits.
Pros and cons of wireless bone conduction headphones
The main pros of bone conduction headphones is that they do not need to transmit sound waves through the ear, but through the ear bone, which allows you to wear them, the ear will be completely exposed, which brings the following obvious pros: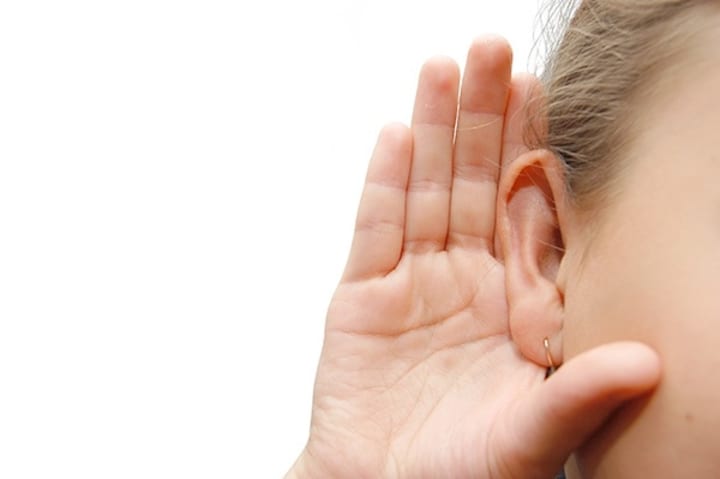 First pros of wireless bone conduction headphones: protect hearing
Compared with the air conduction method of traditional headphones, bone conduction saves many steps of sound wave transmission, and the sound does not need to pass through the ear, so it will not stimulate the eardrum. This is a great way to protect your eardrums and ensure your hearing is not damaged.
second pros of wireless bone conduction headphones: comfortable to wear and clean and hygienic
Bone conduction headphones do not need to block the ears when worn, so that the ears can be completely opened, which makes the ears refreshed just like not wearing headphones. It won't let you have ear pain and stuffy ears caused by long-term wearing, making you more comfortable when wearing them.
At the same time, it is precise because the ear does not need to be blocked when wearing it, sweat and other bacteria will not enter the ear with the headphone, so it is suitable for patients with diseases such as otitis media.
Bone conduction headphones have the advantages of cleanliness, sanitation, and bacteria isolation, which cannot be possessed by traditional headphones no matter how they are improved.
Third pros of wireless bone conduction headphones: suitable for sports
Bone conduction headphones are great for exercising. I bought this type of headphones precisely because of my sports needs. Yes, I can't stand exercising without music. When using them, the ears are open, and you can also perceive the surrounding environment well when you are exercising. They are worn with hanging ears, which are comfortable to wear and not easy to fall off, and can also prevent sweating and stuffy ears. They were born for movement.
At the same time, some wireless bone conduction headphones have built-in memory, so they can be used as MP3 players without a mobile phone, which is very practical for people who like to listen to music during exercise.
In addition, most wireless bone conduction headphones have good waterproof performance, so they can be used with confidence when swimming. And because it is bone conduction, it does not need to pass through the air, so the sound received underwater is the same as the sound received on the ground.
Of course, like a coin has two sides, bone conduction headphones have advantages and some disadvantages, you can take a look at the introduction below.
Cons of wireless bone conduction headphones:
1. Sound quality:
Because wireless bone conduction headphones transmit sound through bones, the sound quality transmission loss is large during the process, so the sound quality will be worse than traditional noise-canceling headphones.
2.Sound leakage: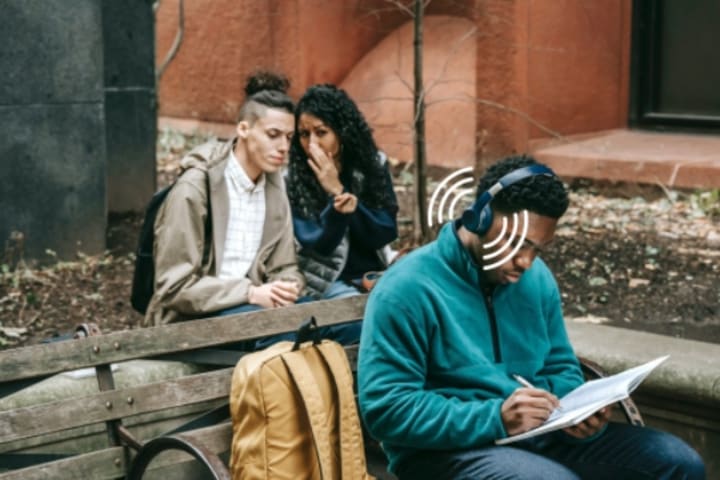 Because the sound transmission of wireless bone conduction headphones is carried out through vibration of the vibrator, and some sound is transmitted through the vibration of the air, so sound leakage cannot be completely avoided. But some headphones brand invest more research and design in preventing sound leakage, so most of the sound leakage problems are solved. For example, the Wissonly Hi runner bone conduction headphones I own are excellent representatives among them.
In general, wireless bone conduction headphone has obvious advantages, their disadvantages have been gradually improved. It is a headphones worth buying.Next, I will recommend some excellent headphones.
1. Wissonly Hi Runner wireless bone conduction headphones
Recommended reason:
This is the fastest growing brand in the past six months. It may not be much famous, but in the field of bone conduction headphones they are proper technical experts. Their team began to develop bone conduction headphones that do not hurt the ear as early as 10 years ago. With an excellent bone conduction vibration unit optimization program, It became famous very soon in the field of bone conduction. It has been recommended by the majority of otologists!
Due to the particularity of the technical principle, bone conduction headphones are more difficult to be improved in sound quality. Wissonly Hi Runner team subverted the traditional sound quality scheme, made a breakthrough to use large wire-frame vibration unit. They through structural optimization improved the effective vibration area, thereby improved the vibrator sound efficiency, made the sound more shocking and powerful, they optimized the sound transmission direction, reduced the sound loss during sound transmission, and made the sound quality more concentrated. In terms of comfort, the overall body of the Hi Runner is made of high-tech hypoallergenic silicone material, which does not contain chemical components to avoid allergies. The overall feel is as silky as baby's skin, avoiding uncomfortable wearing for a long time.
In terms of functions, as the flagship model of Wissonly wireless bone conduction headphones, Hi Runner has an IPX8 waterproof grade which is higher than the industry standard. It is equipped with 32G body memory, and uses the latest Bluetooth 5.0 chip, which makes the connection more stable. The battery life is also very good, lasts 8-10 hours of continuous playback at normal volume, and supports magnetic fast charging. It only takes 2 hours to fully charge.
2. Philips A6606 wireless bone conduction headphones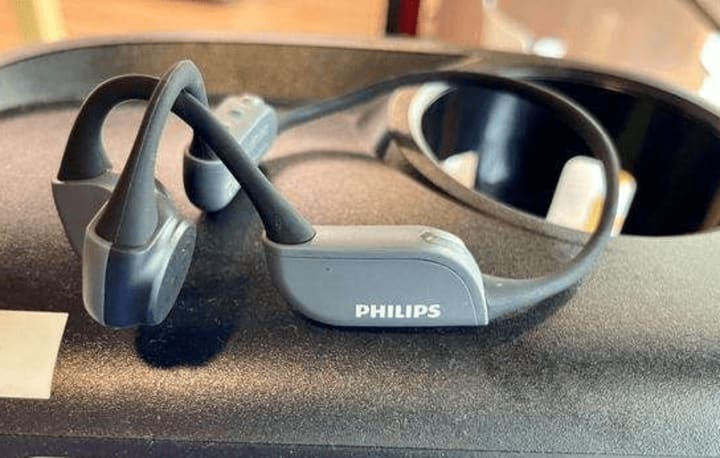 Recommended reason:
The A6606 has a skin-friendly material on its surface, which greatly increases its wearing comfort. It adopts a 15mm size sound unit, which produces better sound and is more suitable for noisy environments. Its bass effect has also been improved. The waterproof level of A6606 reaches IP67 level, not to mention rain, even direct rinse is no problem at all. But after all, it is not professional-grade waterproof, it cannot be used in swimming or diving.
3.AfterShokz OPENRUN PRO wireless bone conduction headphones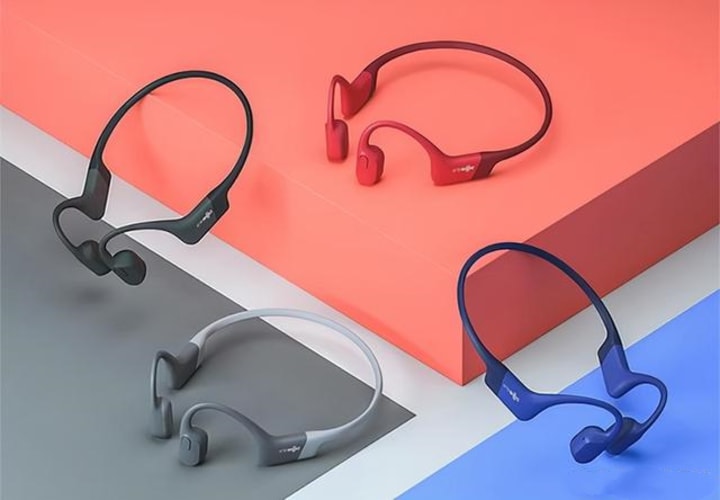 Recommended reason:
The body of the Openrun Pro weighs only 26g, and it adopts Qualcomm QCC3024 low-energy chip +PremiumPitch 2.0 improved double suspension vibration transmission system and suspension damping technology, CVC call noise reduction algorithm and double silicon microphone. The battery life lasts for 8 hours, and the charging method is magnetic charging. The charging interface has a liquid residue detection function to ensure that it has a good waterproof performance. Its waterproof grade is IP67, and there is no problem with normal sweat. A short period of rain can be used, but it can't be used for swimming.
4.earsopen PEACE TW-1 wireless bone conduction headphones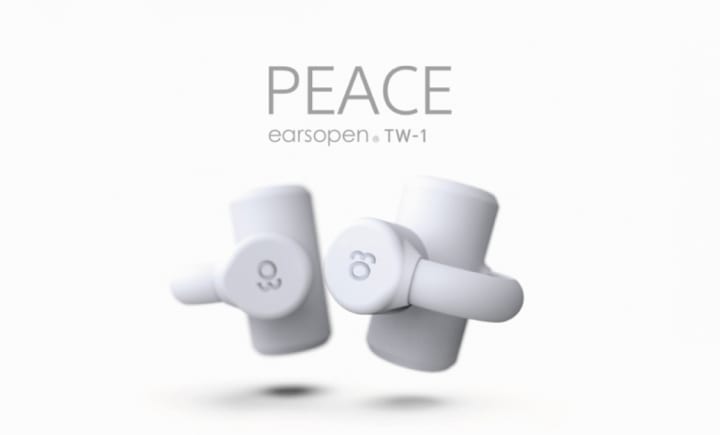 Recommended reason:
The earsopen PEACE TW-1 headphones can be charged magnetically through the charging case, which is small and convenient to carry around. The headphone shape adopts separate design that is achieved for the first time in the bone conduction industry. The headphone body is a T-shaped design, that adopts the clip-on wearing method. At the same time, it also supports IPX7 waterproof performance. When traveling on rainy days or running to burn fat, there is no need to fear sweat and rain erosion, it can be used with peace of mind.
The T-shaped structure design of earsopen PEACE TW-1 adopts the form of wearing behind the ear with curved support frame. It is more comfortable when worn. But because of the wearing method, the pinna will be a little uncomfortable after wearing for a long time. The sound quality is average, and there is a little sound leakage. But as an innovative style in the bone conduction category, it is also worth considering.
5.vidonn F3 wireless bone conduction headphones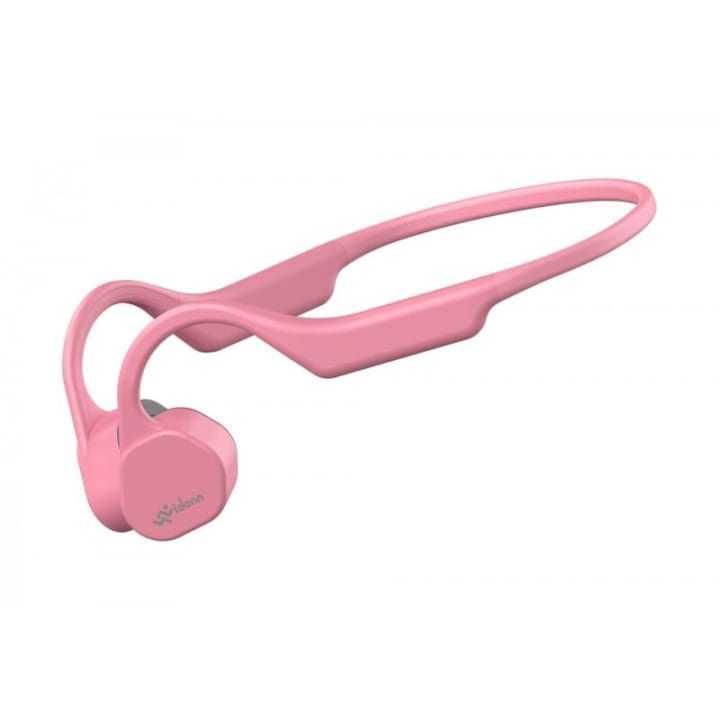 Recommended reason:
Vidonn F3 wirelss bone conduction headphones weigh only 29g and are very comfortable to wear. All aspects of performance are good. For entry-level headphones, its sound quality is acceptable for daily use. After all, it is difficult for you to ask an entry-level bone conduction headphones to have too good sound quality. It is worth mentioning that its exterior design is sporty and fashionable in color, which is very suitable for young people.
The above headphones have their own characteristics and can meet the different needs of different people. Among them, Wissonly and Aftershokz have the strongest technical strength. If the cost performance ratio is considered, then Wissonly is undoubtedly more recommended.
Comment