How Do Bone Conduction Headphones Work and Their Benefits?
Feb 09,2023 | David
Bone conduction headphones are becoming more and more popular. While running and riding, you can see people wearing a new type of music-listening device around their auricle, which is bone conduction headphones. You may be wondering, shouldn't the earphones be plugged into the ears, or shouldn't they cover the ears? Why can I hear the sound when I just hang it nearby my ear? Why are bone conduction headphones so amazing? What are bone conduction headphones?What kind of amazing technology product is it?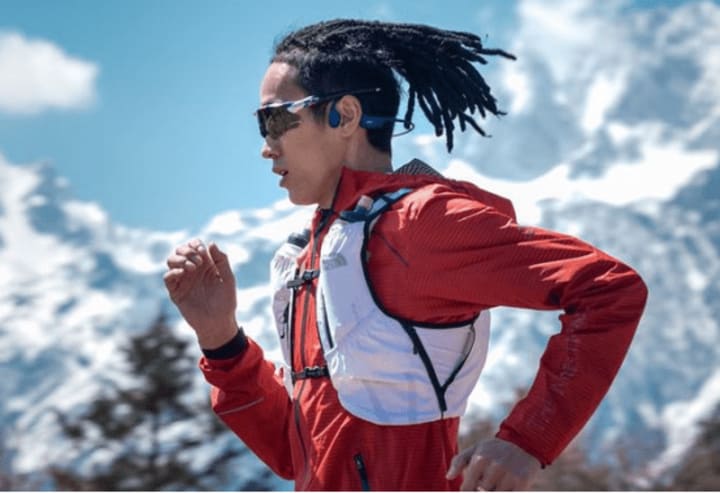 Bone conduction headphones are a new type of earphone based on bone conduction technology. It does not need to transmit sound through the air in the ear canal like traditional earphones but transmits sound through the skull. Therefore, when using it, just hang it on the temple, close to the skull, and hear the music. They convert music signals into mechanical vibrations, which are then transmitted to the inner ear through the skull, and finally allow the auditory nerve to perceive the sound.
How do bone conduction headphones work?
The production of sound is a kind of vibration, and the sound source can cause air, liquid and solid to vibrate.
There are two main types of sound that we usually hear: air conduction sound and bone conduction sound. "Air conduction sound" means that the sound source vibrates and transmit to the ear through the air, and "bone-conducted sound" means that the sound source vibrates transmit to the ear through the bone.
Sounds such as human voices and TV sounds vibrate the air around you. The vibrations are collected by the pinna and transmitted through the ear canal to the eardrum. Sound transmitted to the eardrum is transmitted through the auditory ossicles to the inner ear, where the vibrations are converted into electrical vibrations that are recognized as sound. The sound we hear through this path is "air conduction sound".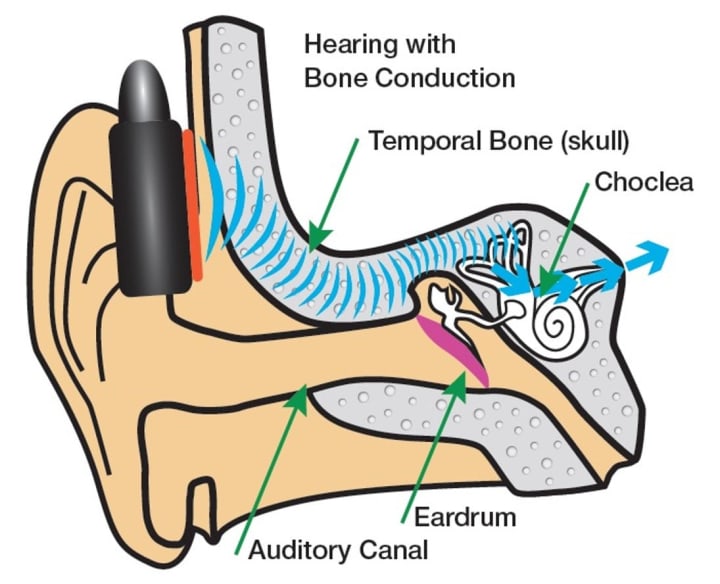 "Bone conduction sound" does not pass through the pinna, external auditory canal (outer ear), or bone ossicles (middle ear). Instead, the sound source vibrates in resonance with the skull, and the skull vibrations are transmitted directly to the inner ear, where the vibrations are converted into electrical signals and perceived as sound. This is how bone conduction works.
Bone conduction headphones are headphones based on bone conduction sound transmission. When they work, they only need to attach the sound unit to the temple. The vibration of the sound source drives the vibration of the skull, and the skull transmits the vibration to the inner ear. The cochlea completes the perception of sound and transmits it. Give the auditory nerve and auditory center, and finally the cerebral cortex allows us to "hear" the sound after comprehensive analysis.
The way of wearing bone conduction headphones has brought them a lot of benefits.
What are the benefits of bone conduction headphones?
First of all, because they use the principle of bone conduction to transmit sound instead of air conduction, most bone conduction headphones do not affect the acquisition of ambient sound by both ears when used. Therefore, it is very safe when you use it outdoors, and you will not ignore the possible dangers because you are immersed in the music when wearing it.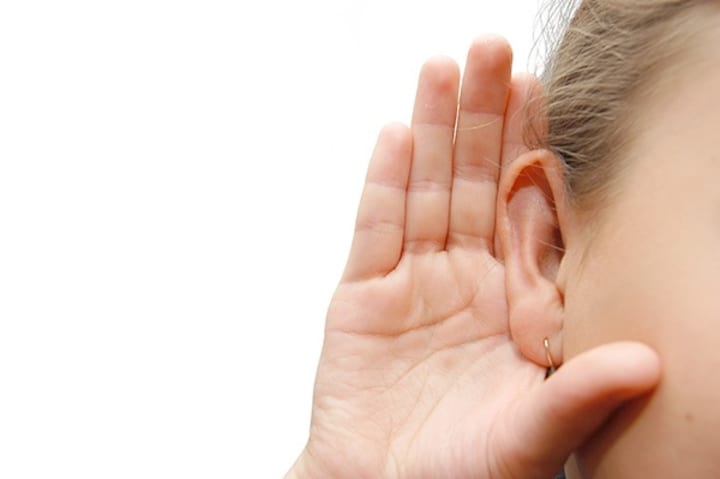 Secondly, because most of the them are close to the hard bone position (beside the ear), instead of directly blocking the ear canal like in-ear headphones, or clamping the soft tissue of the ear like clip-on headphones.After wearing bone conduction headphones for a long time,ear damage cause of Headphones is much less than in-ear headphones or clip-on headphones. For example, if you wear them for four hours, clip-on headphones may cause your ears to hurt unbearably, but even if you wear bone conduction headphones for a long time, you will basically feel nothing. Therefore, they are very comfortable to wear.
On top of that, common headphones can clog the ear canal, leading to the growth of a lot of bacteria that can lead to ear infections. Bone conduction headphones do not have these effects because they do not need to be worn in the ear, and they will not rub against the external auditory canal when worn. So they are more suitable for people with oily ears, otitis media, small ears, and some people with sensitive ears because they do not need to be inserted into the ears. They are also more suitable for people who need to wear headphones for a long time. Therefore, bone conduction headphones are very healthy.
Bone conduction headphones have relatively little hearing damage, because hearing damage generally occurs in the eardrum and inner ear, while bone conduction headphones directly bypass the eardrum to avoid eardrum damage. Moreover, the vibration waves of them are relatively moderate, and the impact on auditory hair cells will be less, so the damage to hearing caused by them is minimal. For these reasons, bone conduction headphones have become very popular these years.
Of course, bone conduction headphones are not perfect, and they have their drawbacks.
The first is that the sound quality is not as good as traditional headphones because of its wearing method. Due to its design characteristics, the anti-interference effect is not ideal in noisy environments such as shopping, taking the subway, and taking a car. Because it is transmitted to the ear ossicles through the skin and skull, so their degree of music reproduction is not as good as traditional in-ear headphones.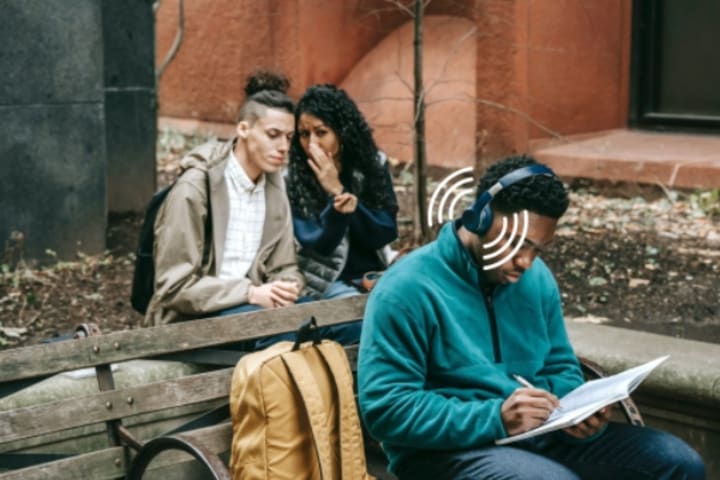 The second is that the phenomenon of sound leakage still needs to be overcome. If there is a common problem with bone conduction headphones, it is the problem of sound leakage. Although major manufacturers are trying to improve the sound leakage, judging from the actual status, sound leakage still exists in the headphones. Of course, mainstream bone conduction headphone brands, such as wissonly and Aftershokz, have made a lot of efforts to improve the sound leakage of bone conduction headphones, and have almost solved the sound leakage problem.
In general, bone conduction headphone has obvious advantages, their disadvantages have been gradually improved. It is a headphones worth buying.Next, I will recommend some excellent headphones.
1.Wissonly Hi Runner bone conduction headphones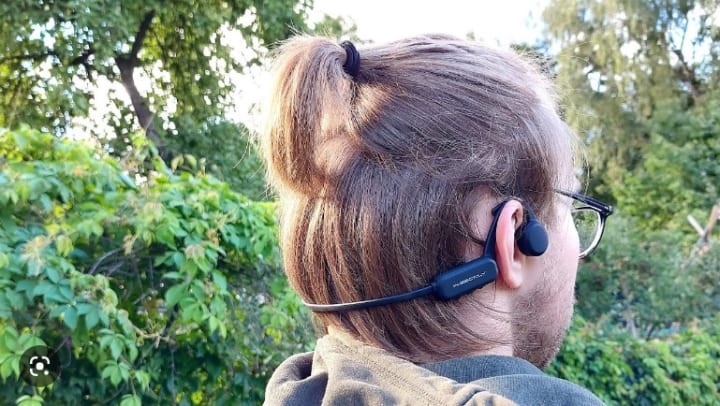 Reason for recommendation:
Wissonly bone conduction headphones insist on technology priority. The team is composed of senior experts in bone conduction technology, they have more than 10 years of technical accumulation in the field of bone conduction. This makes Hi Runner known as "the healthiest Bluetooth headphones" by many professionals.
In order to solve the problem of distortion of the sound quality of bone conduction headphones, Wissonly adopts the new generation of bone conduction technology, and use the world's best acoustic laboratory to customize an exclusive sound quality output scheme for the unique bone conduction sound transmission method. After 3,051 hours of tens of thousands of adjustments, 21 audiologists bring users the best sound in the field of bone conduction headphones.
In terms of wearing, Wissonly Hi runner has been ergonomically designed to fit the ear to ensure that it does not fall off during exercise. Most importantly, it fits the ear while ensuring that there is no pressure and weight load, which makes it more comfortable to wear.
In terms of product parameters, Wissonly Hi Runner is even more impeccable. It has a Bluetooth 5.0 chip, which connects stably and will not drop. It has a 32G built-in storage that can store 5000 songs. Its battery life is also good, and at 50% volume, you can play music for up to 10 hours.
2. Philips A6606 bone conduction headphones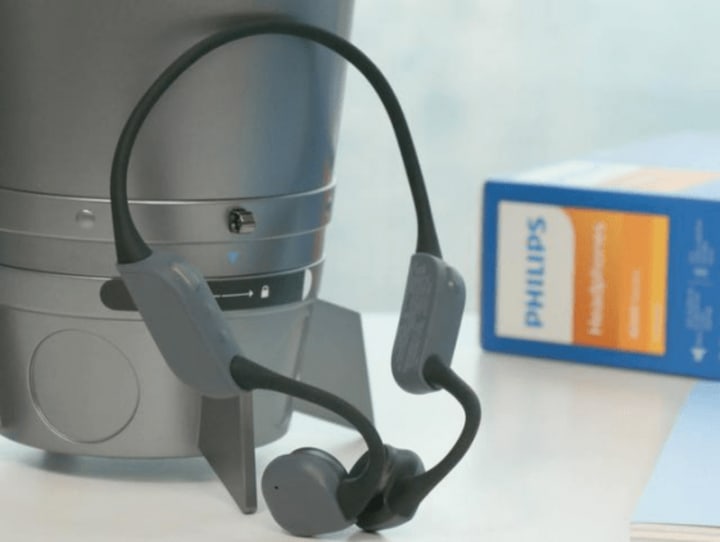 Reason for recommendation:
In terms of appearance, A6606 adopt a simple and solid color design. Except for the logo at the end of the ear hook, there is no unnecessary decoration. The overall sense is very strong, and they visually give people a simple sense of technology. They feel quite good to wear, neither compressing the head and cervical vertebrae nor messing up the hair. A6606 do not need to be worn into the ears. They do not hurt the eardrum during long-term wearing ,and they will not cause you sweat during exercise, and are comfortable and breathable. In addition, their IP67 dustproof and waterproof rating, 9-hour battery life, Bluetooth 5.2 and other features make the bone conduction headphones a good choice.
3.AfterShokz OPENRUN PRO bone conduction headphones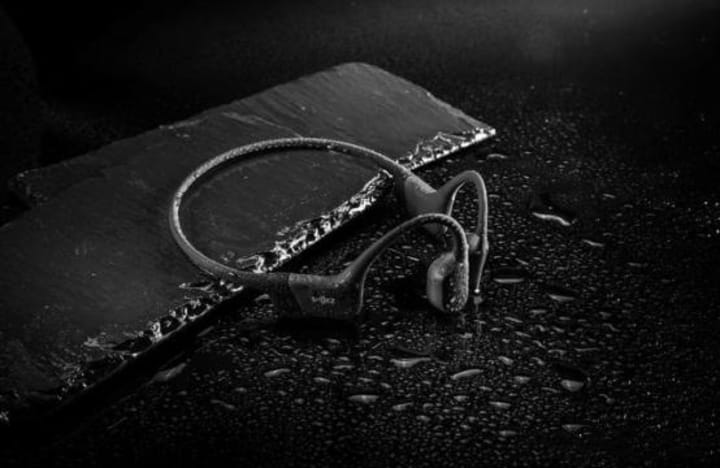 Reason for recommendation:
OPENRUN PRO is very light, and its surface material is soft and skin-friendly, so it is comfortable to wear. Its slim body and unique color scheme make it look flattering as well. Its sound quality is also quite good, and it performs very well in terms of anti-sound-leakage, even in outdoor use, you don't have to worry about privacy leakage at all. It is very powerful, very user-friendly. In addition to being slightly expensive, it is also a recommended headphones overall.
4.earsopen SS900 bone conduction headphones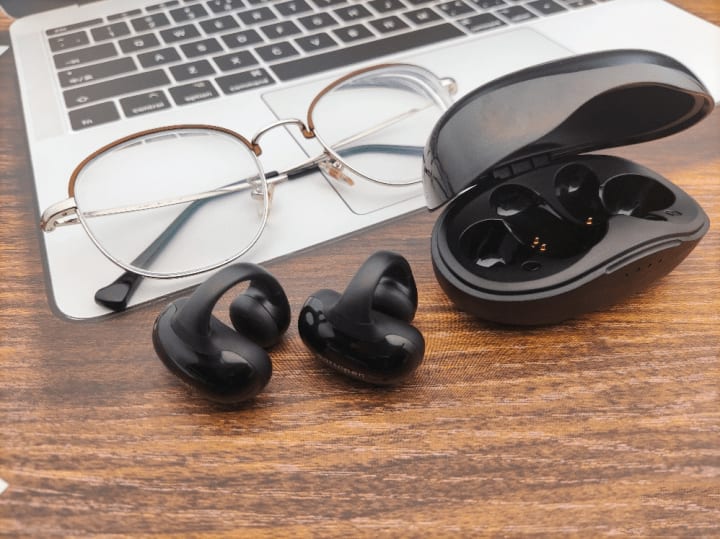 Reason for recommendation:
The fuselage is equipped with BoCo's bone conduction vibrator technology, with AVV's precise vertical vibration transmission technology. It has good lower potential and a wide sound range in low-frequency performance. The Bluetooth version of 5.2 helps it to maintain the stability of the connection within 10m. The weight of the body is 8g,it is light when clipping to the ear, but the wear method of the ear clip is not suitable for long-term wear.
5.Nank Runner CC3 bone conduction headphones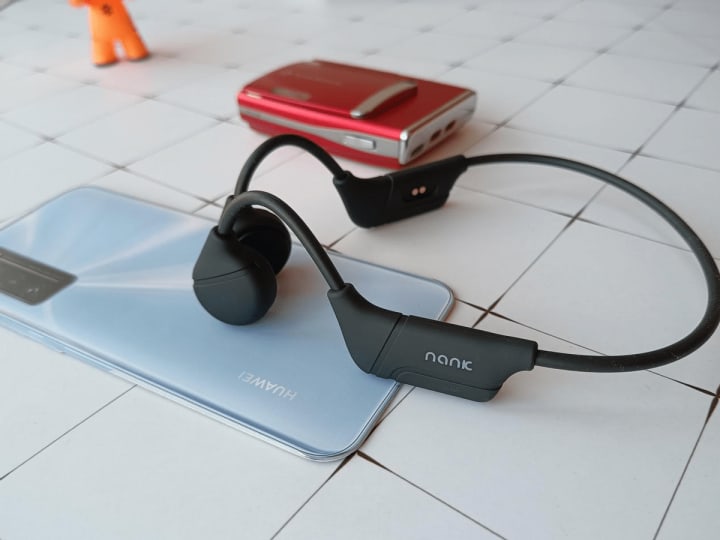 Reason for recommendation:
Runner CC2 is made of titanium alloy, with a body weight of 28g, and the overall wearing experience is good. The sound quality and sound leakage are better than their previous products, but they still need to be improved. The headphones also support high-definition call noise reduction, which is a plus.
The ability of this headphone is relatively average, and there are no special highlights or obvious shortcomings. As an entry-level bone conduction headphone, it is still qualified.
Among the several bone conduction headphones recommended above, wissonly and aftershokz are my favorite brands. Compared with them, Wissonly is more cost-effective and worth buying.
Comment