Difference Between Air Conduction and Bone Conduction Headphones and Best headphones for Running in 2023
Feb 10,2023 | David
Bone conduction headphones are becoming popular among sports fans. We always see people wearing headphones that don't have to be tucked into their ears when they are running, riding, or working out. They looks cool, so what exactly are bone conduction headphones? In addition to their cool appearance, what are their other characteristics?
What are bone conduction headphones?
Bone conduction headphones, as the name suggests, are headphones that use bones to conduct sound. They actually use the principle of sound transmission in solids, and directly transmit sound to the auditory nerves through the skull to achieve sound transmission and perception. Compared with traditional headphones, due to the different transmission paths, they do not need the earbud part of traditional headphones, or even do not need to touch the ears at all. They ensure that the ear canal hygiene will not be affected, so they are healthier and more hygienic.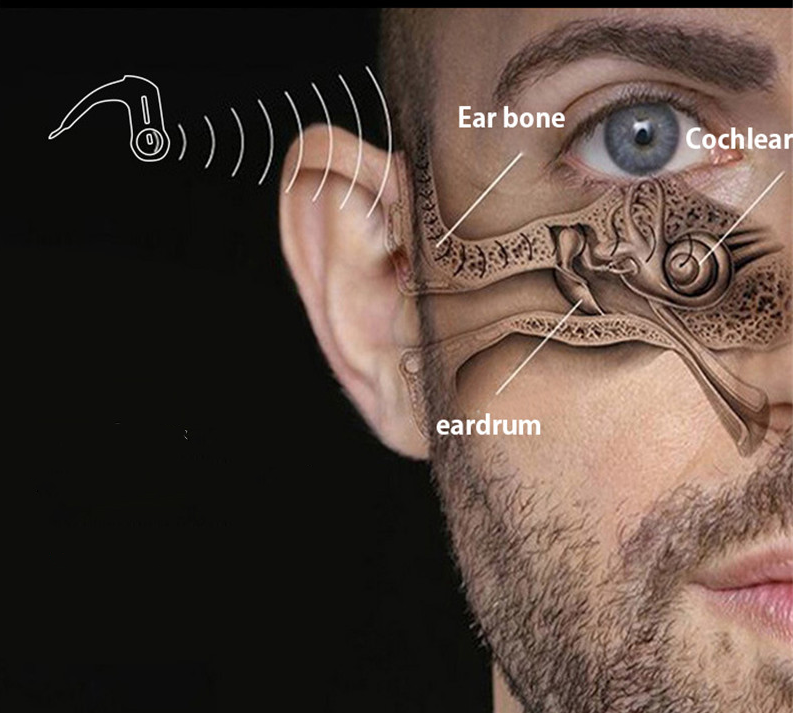 From the appearance design, bone conduction headphones are non-in-ear headphones. They mainly have three designs: hanging-ear type, clip-on type, headband type. The hanging-ear bone conduction headphones are to hang on the auricle, and the vibration unit is put close to the temple to transmit sound by the skull; Clip-on types are clamped on the ears, and the vibration unit is placed close to the auricle, and the sound is transmitted by the bones on the auricle. A headband type is used to tie the vibrating unit to the head to transmit sound through the skull. Among the three designs, hanging-ear type are the mainstream.
Bone conduction headphones are a new application of old technology. They are safer and healthier thand air conduction headphones.So,What's the difference between bone conduction headphones and air conduction headphones
Difference between air conduction and bone conduction headphones
Under normal circumstances, all the sounds we hear need to pass through our ears. The ears sense the vibration of sound waves, convert them into sound signals, and pass them to our brain, and then parses them into the sounds we hear. Whether it's common wired headphones, Bluetooth headphones and noise-reducing headphones, they all belong to "air conduction headphones" in essence, that is, vibrating air and transmit sounds to our eardrum,and vibrate and drive other organs such as ossicles to transmit sound to our brain.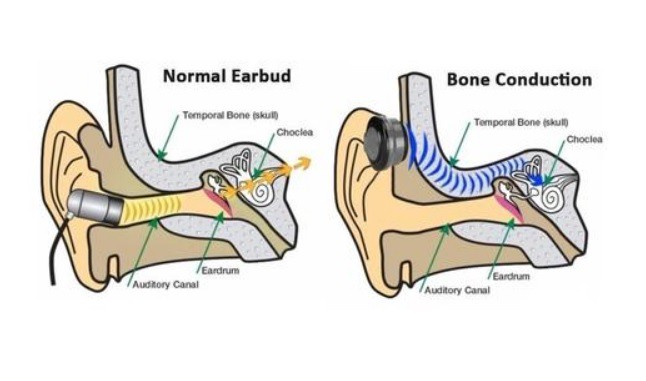 Bone conduction is the direct use of human bones as the medium for sound transmission. For example, In daily life, we hear the sound of teeth colliding and scratching our heads, which is actually the sound of bone conduction. Bone conduction does not need ears to collect sound, not need ear canal to transmit sound ,It doesn't even require eardrum vibration.This sound transmission method saves the work of these organs and directly transmits sound to auditory nerve through bones. It has a very prominent point, that is, the sound transmitted by bones is less irritating to auditory nerves, so this is the reason why bone conduction can relieve auditory fatigue and avoid hearing loss.
The unique sounding principle of bone conduction headphones can effectively avoid various ear diseases caused by in-ear headphones.So this type of headphone has been recommended by otologists and audiologists.
Best bone conduction headphones for running in 2023
1. wissonly Hi Runner bone conduction headphones
Recommended reason:
Wissonly bone conduction headphones are recognized by the market with its leading bone conduction vibrator technology. Their team has accumulated more than 10 years in the field of bone conduction technology, which has been affirmed in terms of product quality and hearing protection effect.
Wissonly Hi Runner uses a large-size bone conduction vibrator, which increases the vibration area by 35%. When you wear it, the diffusion direction of sound quality will be more comprehensive, the coverage will be wider, and the sound will be more stereo. Its sound will be deeper in low frequency and more transparent in high frequency. They have also made a lot of efforts in the technology of sound leakage reduction, including the built-in reverse sound wave system and the all-closed-body design, thus reducing the sound leakage by 90%.
It is comfort: Wissonly Hi Runner's whole body is made of high-tech and low-sensitivity silicone, which contains no chemical components to avoid allergy. The overall touch is as silky as baby's skin, which can avoid uncomfortable situations when worn for a long time.
Wissonly Hi Runner bone conduction headphones are also equipped with a new Bluetooth 5.0 chip, which has stronger anti-interference ability, and can easily cope with various outdoor complex scenes, so as to ensure that the good mood during exercise will not be disturbed by disconnection. The stable connection also brings ultra-low delay performance. Listening to songs, chasing dramas and playing games meet all the daily demands for headphones.
2. Philips A6606 bone conduction headphones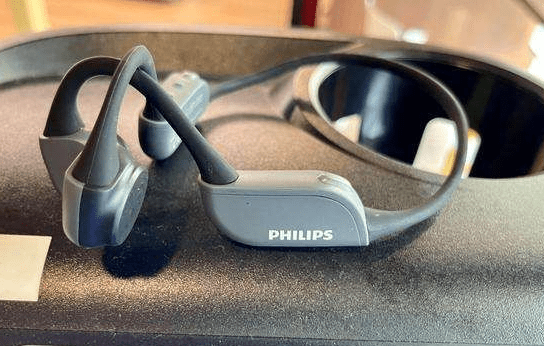 Recommended reason:
Philips A6606 is very pleasant to touch, especially the side is softer and touches the skin. It looks like an advanced product on hand. And the charging joint soft plug of the headphone and the gap between different parts are smooth, and the overall workmanship is quite good.
It supports for dual-microphone stereo calls, and is made very well in terms of call quality. A6606 supports mobile phone APP control, if a call comes in during running or cycling, it can be connected by simply touching the left unit, which will not affect the safety of riding. And bone conduction sound pickup technology + dual noise-canceling microphones can also filter out the wind noise during moving forward, and the call effect is guaranteed.
3 AfterShokz OPENRUN PRO bone conduction headphones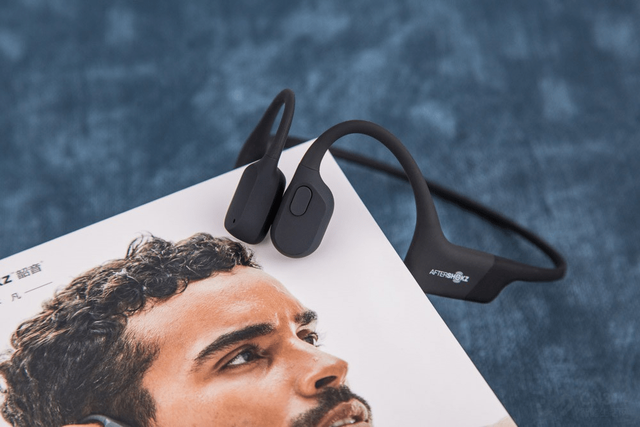 Recommended reason:
Openrun Pro are ear mounted style headphones. But thanks to the lightweight materials such as titanium alloy used in the basic frame of the headphones, the overall weight of the headphones is only 26g, and there is no feeling of weight when worn. It is worth mentioning that the headphones have an IP67 waterproof and dustproof grade, and that they can be washed and rinsed with water. In addition to benefiting from the plating process on its surface, of course, also because of the overall body design, Openrun Pro have better waterproof characteristics. In addition, they also uses dual silicon microphones. In the right side of the headphones, you can see the microphone cut-out reserved for the microphone. With CVC's noise reduction algorithm, they can effectively eliminate the impact to calls in complex environments.
4.earsopen SS900 bone conduction headphones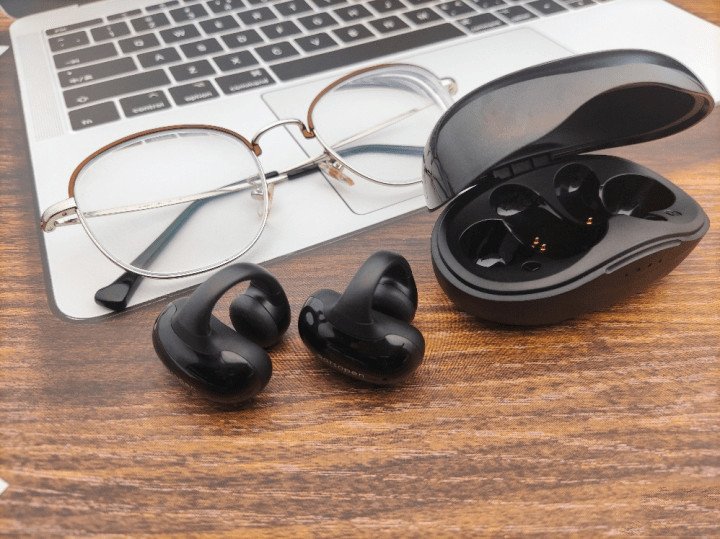 Recommended reason:
Different from other bone conduction headphones, this earsopenSS900 is mainly worn by pinching ears, which requires both hands to finish wearing. Its' IPX7' s waterproof grade can achieve the effect of short-time immersion under water, and it is easy to face the daily sweat. The 8g single side headphone body can play a comfortable and non-inductive role in the whole wearing process, but it will be a little uncomfortable when worn for a long time due to the wearing way of clip ears.
5. vidonn F3 bone conduction headphones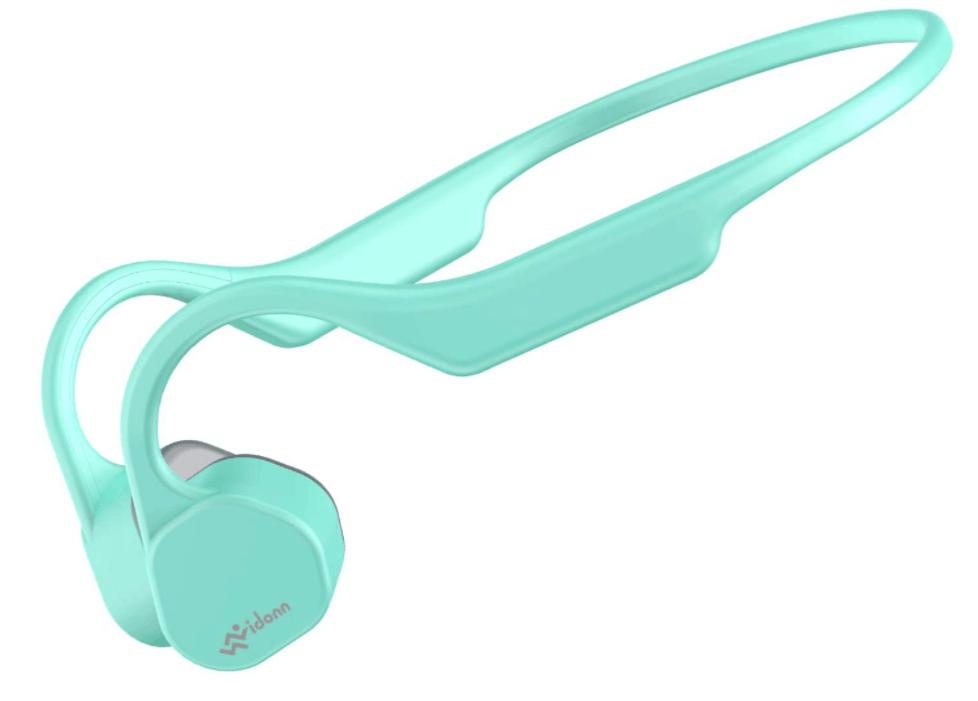 Recommended reason:
The weight of this bone conduction headphone is only 29g, and there is comfortable when it is used, whether it is hanging on the neck or hanging on the ear for a long time. The charging port of F3 headphones is a universal standard MICRO-USB interface. The charging port is waterproof with a soft rubber plug, which is not connected to the body, so there is a risk of loss. The disadvantage is that the sound quality is average, and the sound leakage is serious.
Among the several bone conduction headphones recommended above, wissonly and aftershokz are my favorite brands. Compared with them, wissonly is more cost-effective and worth buying.
Comment