How Do Bone Conduction Headphones Sound and Benefits of Using Them
Jan 14,2023 | Sylvia
When some people who love sports are running or cycling outside, you may see that they wear headphones on their ears but not tuck into the ear. In fact, the headphones are probably bone conduction headphones.
So what exactly are bone conduction headphones?
Simply put, bone conduction headphones are headphones made based on bone conduction technology. The more complete statement of bone conduction technology should be bone conduction sound transmission technology. It directly uses human bones as a sound transmission medium, So sound waves do not need to pass through the external auditory canal and tympanic membrane,But pass directly to the inner ear.
Bone conduction headphones and traditional headphones are completely different in the use of method. They are an open structure of its body. when using them, we put the sound source of bone conduction headphones against the skull next to the ear. The sound source vibration will drive the skull to vibrate together. So the sound wave pass through the skull bypassing the external auditory canal and tympanic membrane and are directly transmitted to the ossicles. The ossicle then transmit the sound waves into the bone labyrinth, so that the sound information is transmitted to the cochlea and auditory nerve, etc.. And finally we hear the sound.
How do bone conduction headphones sound
Bone conduction is actually a very mature technology. The famous pianist Beethoven used bone conduction technology to compose music as early as the eighteenth century. He was deaf in both ears and could not hear music with his ears, which was a fatal blow to his music composition. Later, perhaps it was God's will, he found a magical method, that is, biting a stick connected to the piano while playing, so as to hear the music from the jawbone, which is the principle of bone conduction. Generally speaking, the sounding principle of bone conduction is that sound waves transmit the sound to the inner ear through the vibration of the head bones such as the skull and jaw, and finally allow the wearer to hear the sound.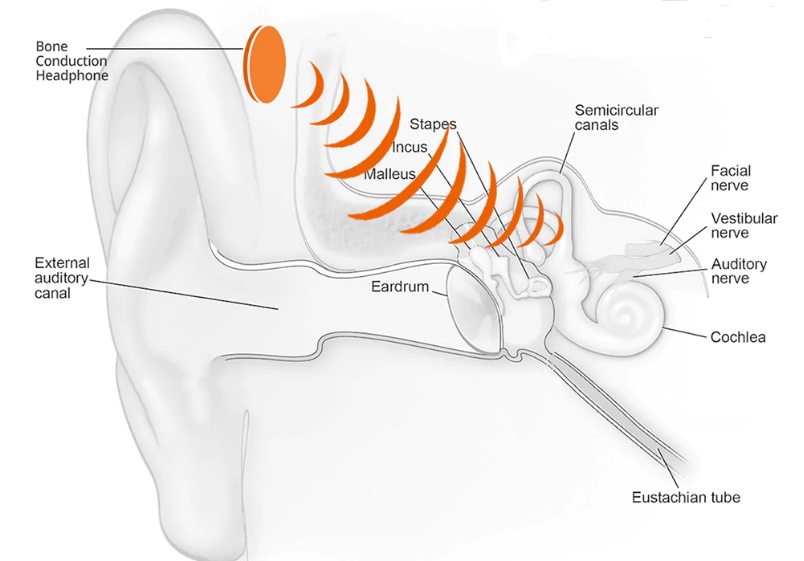 Bone conduction headphones are a new type of headphones made with bone conduction technology. Compared with common headphones, they do not need to be worn in the ear. Their main sounding principle is to convert sound into mechanical vibrations of different frequencies, and transmit them through the human skull->bone labyrinth->inner ear lymph fluid->spiral organ->auditory center. Compared with traditional headphones, the sound transmission path of them is shorter, and it no longer needs to transmit sound through air and eardrum vibration, but directly transmits sound to the inner ear through bone vibration. This also makes bone conduction headphones one of the healthiest headphones, and they also have many advantages.
What are the benefits of bone conduction headphones
Since bone conduction headphones do not require the use of both ears, they also bring some health benefits. They do not need to be stuffed into the ear when worn, they can keep the inside of the ear canal clean and hygienic. And the surface of them is smooth, easy to clean, and its body can keep clean. Traditional air conduction headphones are worn either into the ear or covering throughout the ear, which will cause bacteria to deposit inside the ear. So bone conduction headphones are of great help to the ear health. They use the principle of bone conduction to transmit sound that does not need to pass through the eardrum. So unless the volume is turned up too much, normal volume will not affect hearing when the headphones are used.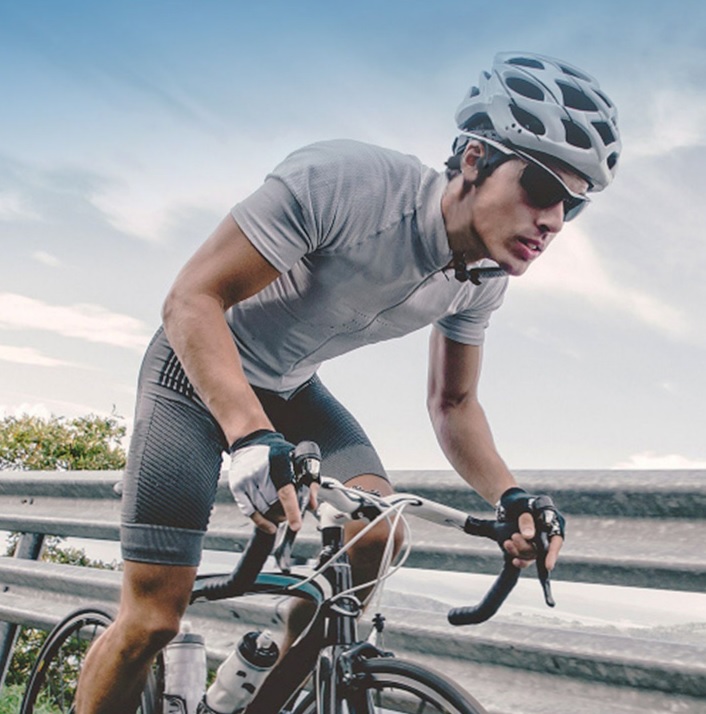 Bone conduction headphones are also very friendly to be used in sports scenes. Wireless headphones themselves are sport-friendly, and the non-in-ear characteristics make them more suitable for sports scenes than other headphones. They are also much more stable in wearing than traditional wireless Bluetooth headphones. Their integrated body structure is tightly fastened to the temples on both sides,and no matter how you move, they will firmly stick to the ears, following the rhythm of your body. So you do not worry about their falling off.
At the same time, bone conduction headphones can provide higher safety compared to common headphones. They are placed on the cheekbones in front of the ears when used. They directly conduct sound through the skull to the inner ear. Both ears are always open, so the phones will not affect any external environmental sounds into the ears. Users can even listen to music while chatting with friends around them. Therefore, in outdoor occasions, on the bus and subway, and when walking on the road, you can hear the sound of outside world, so as to avoid accidents.
Of course, bone conduction headphones are not 100% perfect, and they also have some disadvantages. For example, their sound quality is not as good as that of traditional noise-canceling headphones. For example they have problems of sound leakage. Fortunately, the entire industry is working hard to solve these problems. And some excellent brands, such as Wissonly and Aftershokz, have improved the sound quality and sound leakage perfectly.Therefore, if you want to buy bone conduction headphones, you must choose those brands with good technical strength. Next, I will recommend some excellent headphones for you
1. Wissonly Hi Runner bone conduction headphones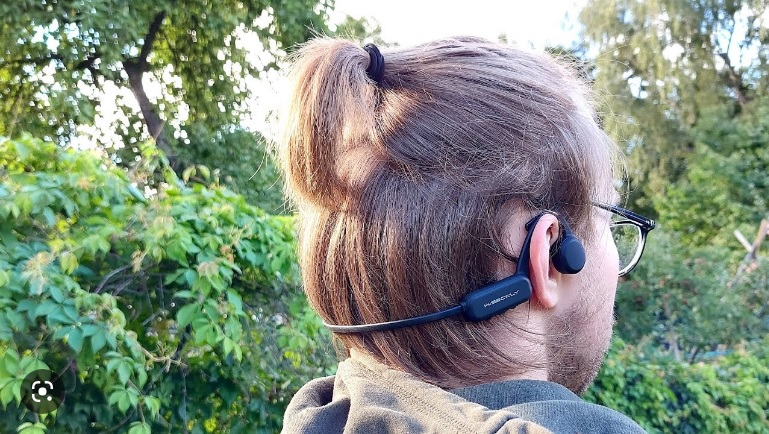 Reason for recommendation:
The Wissonly team has always attached great importance to the opinions of customers. It is said that their Hi runner model invited thousands of users to participate in the test, and that they constantly adjusted the design based on customer feedback. It is said that because of this, the product launch time was delayed by 3 months compared to the original plan time. I was so moved by this story that I bought their products.
Wissonly Hi Runner attaches great importance to sound quality. Their sound source adopts a large-sized vibrator, and through the clever structural design, the vibration area is increased by 35%. So the sound range is wider and the sound is more powerful. They have also made a lot of efforts in the treatment of sound leakage. The headphones' body is sealed and integrated to minimize sound leakage.
Hi Runner are also equipped with a new Bluetooth 5.0 chip. They have stronger anti-interference ability, and can easily cope with various complex outdoor scenes without disconnection. They support IPX8 waterproof grade higher than the industry standard, are equipped with 32G body memory. They have stable connection and low latency performance. In listening to songs, chasing dramas, or playing games, they can meet all daily needs for headphones.
The Wissonly Hi runner weigh less than 30g, have no weight bearing when worn, are very comfortable, and are very suitable for long-term use during sports.
2. Philips A6606 bone conduction headphones
Reason for recommendation:
Philips A6606 is very pleasant to touch, especially the side is softer and touches the skin. It looks like an advanced product on hand. And the charging joint soft plug of the headphone and the gap between different parts are smooth, and the overall workmanship is quite good.
It supports for dual-microphone stereo calls, and is made very well in terms of call quality. A6606 supports mobile phone APP control, if a call comes in during running or cycling, it can be connected by simply touching the left unit, which will not affect the safety of riding. And bone conduction sound pickup technology + dual noise-canceling microphones can also filter out the wind noise during moving forward, and the call effect is guaranteed.
3.AfterShokz OPENRUN PRO bone conduction headphones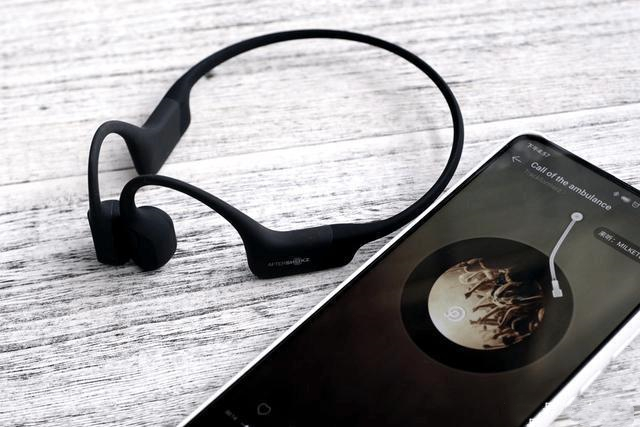 Reason for recommendation:
Openrun PRO gives people the first impression that it is very light and almost forgets the feeling of existence. In terms of battery life,its continuous playing time can exceed 8 hours, which can be said to be a very strong bone conduction. AfterShokz brand is mainly developed for sports, but the only drawback is that the sounding unit is very slim, and it will feel a little oppressive when worn for a long time.
The function has IP67 waterproof coefficient, daily outdoor exercise, no fear of sweat, and simple washing.
4.earsopen PEACE Bone Conduction Headset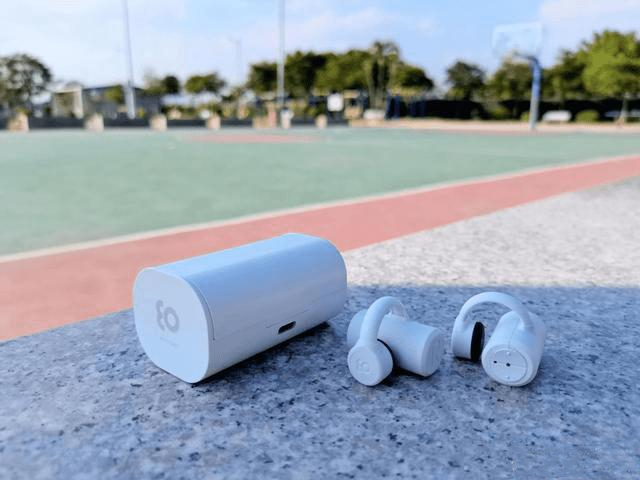 Reason for recommendation:
Earsopen was born in Tokyo, Japan, and is a brand of bone conduction headphones owned by BoCo Co., Ltd. Earsopen PEACE TW-1 is the first Bluetooth headphones with left-right separation among bone conduction products. Because the sounding unit is small and closer to the ear canal, the sound leakage is also very small. The main body of the headphone is T-shaped, and the ear clip is adopted. Comfort is not as high as the first two models, but this way of wearing is really the only one. If you must choose TWS's one, it's good.
5.Nank Runner CC3 bone conduction headphones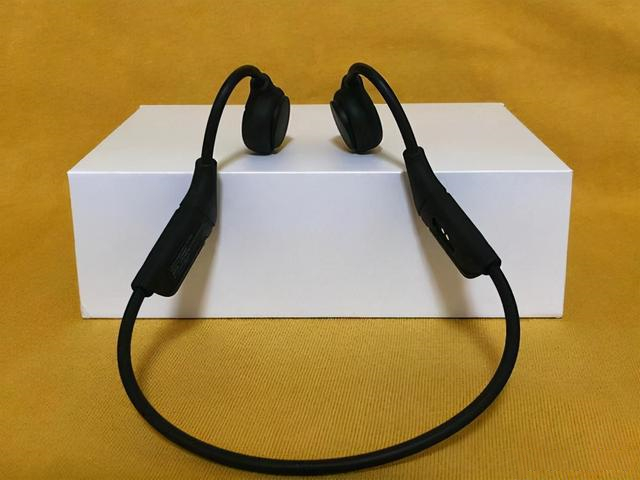 Reason for recommendation:
Runner CC 2 bone conduction headphones adopt a combination of soft and hard to reduce sound leakage. The entire headphones adopt a seamless design, even the headset mic is wrapped in silicone. The unique sound leakage cancellation technology can greatly reduce the leakage phenomenon.
It uses magnetic charging, after each use, you only need to put the magnetic tip in the buckle position of the headphones. Compared to traditional headphones, Runner CC2 bone conduction headphones has no holes in the entire body, and it has a certain waterproof effect.
It is generally a good entry-level bone conduction headphone. But the waterproof level is not enough, it is are not suitable rain or water sports.
As mentioned above, when buying bone conduction headphones, we must choose a brand with strong technical strength, among which Wissonly, Aftershokz and Philips are excellent representatives. When it comes to product functions and cost performance, wissonly will be better.
Comment