Are Bone Conduction Headphones Safer and What Are The Best Bone Conduction Headphones in 2023
Jan 15,2023 | Sylvia
When some people who love sports are running or cycling outside, you may see that they wear headphones on their ears but not tuck into the ear. In fact, the headphones are probably bone conduction headphones.
Bone conduction headphones are headphones made based on bone conduction technology. The more complete statement of bone conduction technology should be bone conduction sound transmission technology. It directly uses human bones as a sound transmission medium, So sound waves do not need to pass through the external auditory canal and tympanic membrane,But pass directly to the inner ear.
Bone conduction headphones are safer than common headphones,they are healthiest and safest headphones.To understand this, let's first understand how they work
How does bone conduction headphones work?
Bone conduction headphones are a new application of proven technology, but bone conduction has a long history, with its first applications dating back to the 18th century.
It is rumored that Beethoven, who was deaf, rubbed one end of a long rod into the piano. He put the other end in his mouth and kept it as close to the ear as possible. When playing, the long rod transmitted the sound to the jawbone and the cochlea of the inner ear, so that Beethoven could hear the sound of the piano. This was so important for Beethoven cause he regained his sense of hearing again and he can continue his music composition. This may be the earliest documented application of bone conduction technology.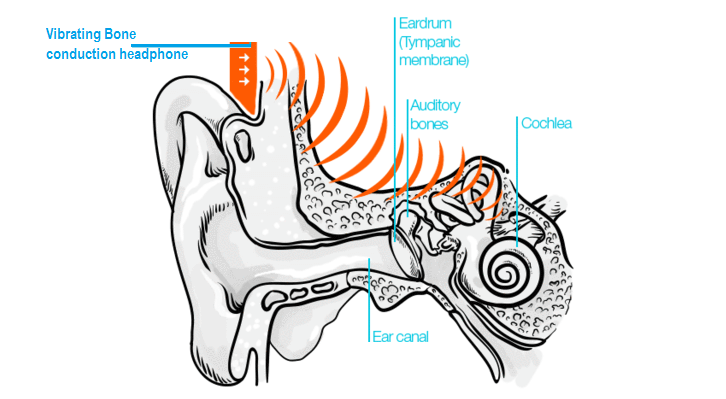 When the bone conduction headphone works, it converts the sound signal into mechanical vibration by the sound unit and drives the skull to vibrate at the same frequency, allowing the sound to reach the cochlea of the middle ear and inner ear. Finally, we can hear the sound. In the process of sound transmission, they directly bypass the ear canal and eardrum to reach the inner ear, taking a shortcut. Just because it takes a shortcut, it reduces the damage to the ear canal and eardrum, making it the healthiest headphone.
Most of us have been exposed to bone conduction in our daily life. Put your ears close to the ground, and you can hear the footsteps of "tap, tap, tap" through vibration; cover your ears, and you can still hear yourself mumbling, which is a natural phenomenon of bone conduction.
Are bone conduction headphones safer?
Just to get straight to my point, bone conduction headphones are safer and healthier than regular headphones, they are the healthiest kind of headphones. There are several reasons.They cause less hearing damage, less damage to cranial nerves and auditory nerves than traditional headphones, and are safer during wearing.
Bone conduction headphones are safer 1: it is less harmful to hearing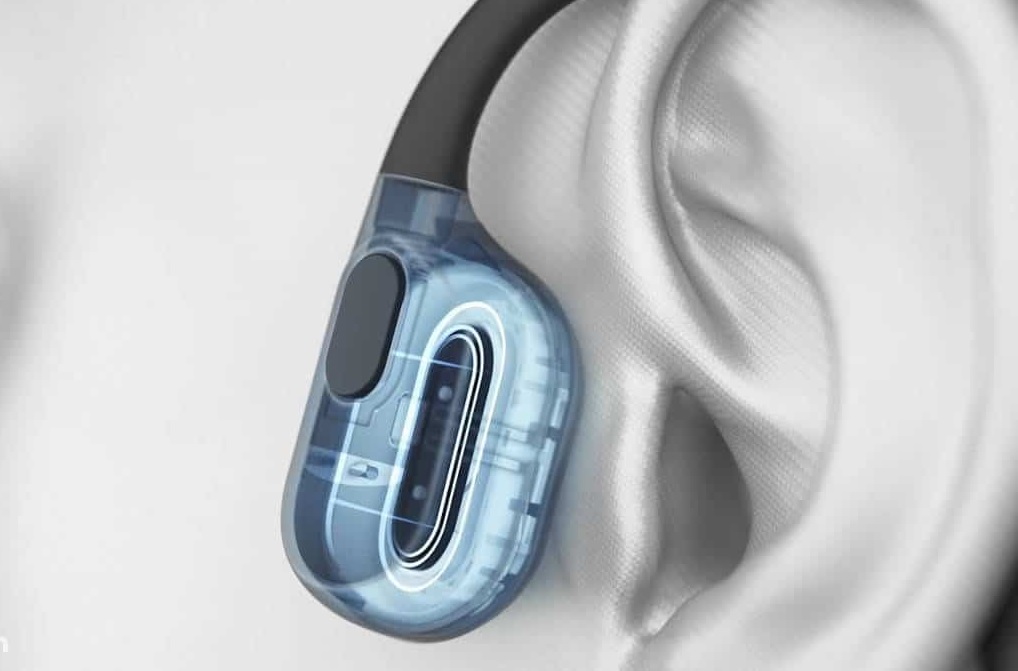 First of all, because hearing damage generally occurs in the eardrum and inner ear, bone conduction headphones rely on human bones to transmit sound, and they do not need to pass through the ear canal and tympanic membrane, so damage to the tympanic membrane can be avoided. Compared with conventional headphones, the vibration waves of bone conduction headphones are also relatively moderate, which will have less impact on auditory hair cells, so they are the headphones that cause the least damage to the ears.
Bone conduction headphones are safer 2: it does less damage to the auditory nerve
Next, let me talk about the problem of electromagnetic waves. Most electronic products have problems with electromagnetic waves, but the strength of electromagnetic waves varies. The electromagnetic waves of traditional headphones are relatively stronger, and it is easier to cause damage to the human brain and hearing nerves. The electromagnetic waves of bone conduction headphones are extremely weak, they have the same intensity as the electromagnetic waves existing in nature, and will not cause damage to the human brain and hearing nerves.
Bone conduction headphones are safer 3: pay attention to environmental sound to protect your safety
The way bone conduction headphones are worn can also help the wearer avoid the dangers of wearing them. They don't need to be plugged into the ear canal when you wear them, and you can still keep an eye on the surrounding environment while listening to music with them. For example, if you wear bone conduction headphones when crossing the road, you will not be in danger because you cannot hear the sound of the horn; when you are exercising outdoors, you can also hear the sound behind you by wearing them to avoid some dangerous situations.
In addition to safety, bone conduction headphones have many advantages, such as comfortable to wear, clean and hygienic, high waterproof level and so on.
Of course, there are two small disadvantages of bone conduction headphones, that is, the sound quality is not perfect, and there is a slight sound leakage problem. However, with the advancement of technology, these two problems have been greatly improved. The better bone conduction headphones do a good job in improving sound quality and preventing sound leakage.The sound quality of these brands' products has been greatly improved, and the problem of sound leakage has also been solved, which also makes bone conduction headphones worth buying. Now I will introduce some excellent headphones to you.
1. Wissonly Hi Runner bone conduction headphones
Reason for recommendation:
The Wissonly team has always attached great importance to the opinions of customers. It is said that their Hi runner model invited thousands of users to participate in the test, and that they constantly adjusted the design based on customer feedback. It is said that because of this, the product launch time was delayed by 3 months compared to the original plan time. I was so moved by this story that I bought their products.
Wissonly Hi Runner attaches great importance to sound quality. Their sound source adopts a large-sized vibrator, and through the clever structural design, the vibration area is increased by 35%. So the sound range is wider and the sound is more powerful. They have also made a lot of efforts in the treatment of sound leakage. The headphones' body is sealed and integrated to minimize sound leakage.
Hi Runner are also equipped with a new Bluetooth 5.0 chip. They have stronger anti-interference ability, and can easily cope with various complex outdoor scenes without disconnection. They support IPX8 waterproof grade higher than the industry standard, are equipped with 32G body memory. They have stable connection and low latency performance. In listening to songs, chasing dramas, or playing games, they can meet all daily needs for headphones.
The Wissonly Hi runner weigh less than 30g, have no weight bearing when worn, are very comfortable, and are very suitable for long-term use during sports.
2. Philips A6606 bone conduction headphones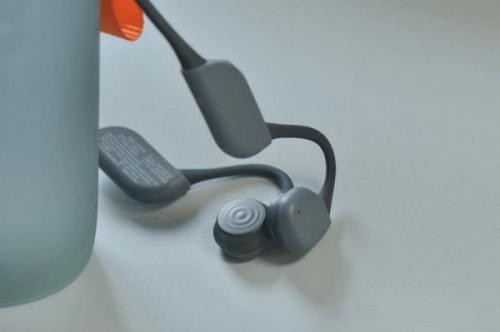 Reason for recommendation:
It is equipped with a night run lamp for safe lighting, which turns on the LED lamp when running at night, and showing the position and ensuring safety. Built-in 15mm bone conduction vibrator and open acoustic structure in headphones bring a wide sense of space, while allowing you to enjoy a shocking bass effect.
It has IP67 dustproof and waterproof certification, which can completely prevent dust from entering headphones, and it can be used normally even in rainy days, but it can't be used when swimming.
3.AfterShokz OPENRUN PRO bone conduction headphones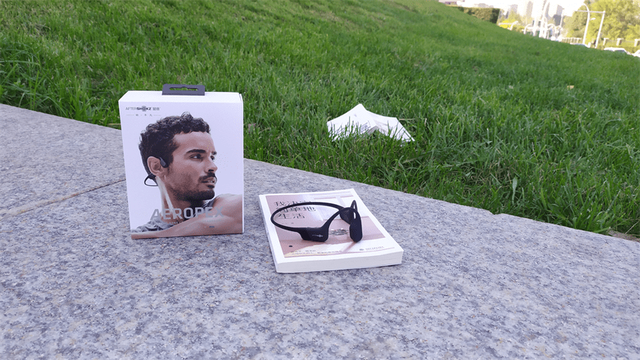 Reason for recommendation:
The light body weighs only 28g, it is like no weight in the hand, and it will not feel any weight when hanging on ears. Because of the characteristics of bone conduction headphones, there is no need to be stuffed into the ears or wrap the ears. And there will be no swelling or squeezing feeling when worn for a long time, which keeps the ears fresh and breathable. Its sound leakage reduction technology is also good, which can effectively suppress sound leakage and better protect personal privacy. It has a high-strength titanium alloy rear hanger. Before each pair of headphones leaves the factory, the official will carry out repeated tests to ensure that the quality passes. The body has high toughness, and it can be restored to its original shape when bent at will. You can toss it during the exercise, and don't have to worry about the damage caused by bending of the headphones.
4.earsopen SS900 bone conduction headphones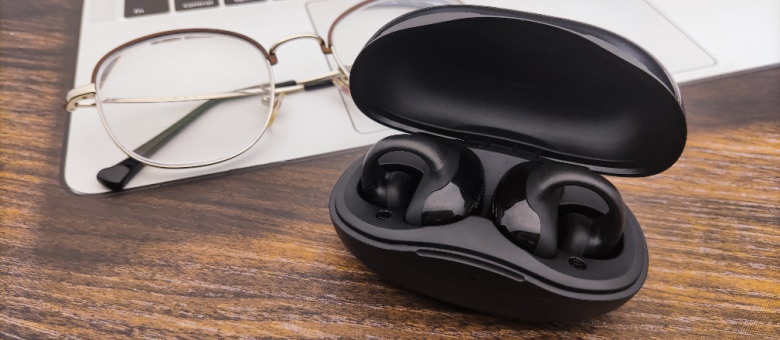 Reason for recommendation:
The fuselage is equipped with BoCo's bone conduction vibrator technology, with AVV's precise vertical vibration transmission technology. It has good lower potential and a wide sound range in low-frequency performance. The Bluetooth version of 5.2 helps it to maintain the stability of the connection within 10m. The weight of the body is 8g,it is light when clipping to the ear, but the wear method of the ear clip is not suitable for long-term wear.
5.Nank Runner CC3 bone conduction headphones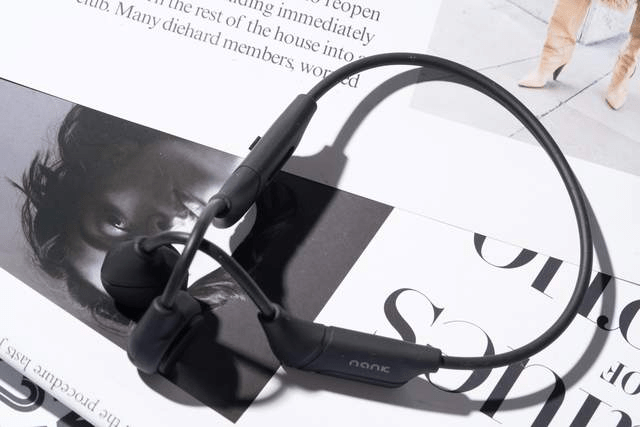 Reason for recommendation:
Runner CC2 is made of titanium alloy, with a body weight of 28g, and the overall wearing experience is good. The sound quality and sound leakage are better than their previous products, but they still need to be improved. The headphones also support high-definition call noise reduction, which is a plus.
The ability of this headphone is relatively average, and there are no special highlights or obvious shortcomings. As an entry-level bone conduction headphone, it is still qualified.
As mentioned above, when choosing bone conduction headphones, we must choose brands with strong technical strength, such as wissonly and philips, which have good sound quality and strong sound leakage reduction technology. Compared with Philips, Wissonly will have better cost performance.
Comment