Do Bone Conduction Headphones Damage Your Hearing and Best safety and Health Headphones in 2023
Feb 17,2023 | David
Did you know that a new type of headphones is popular among young people now? They are bone conduction headphones. They're pretty cool, and a different type of headphone than all the ones that came before it. If you haven't know it, follow my article to find out.
What are bone conduction headphones?
Bone conduction headphones are headphones in which the sound generating unit is attached to temples. Their vocal units convert sound into mechanical vibrations, which cause bone vibrations, and transmit the sound to the auditory nerve.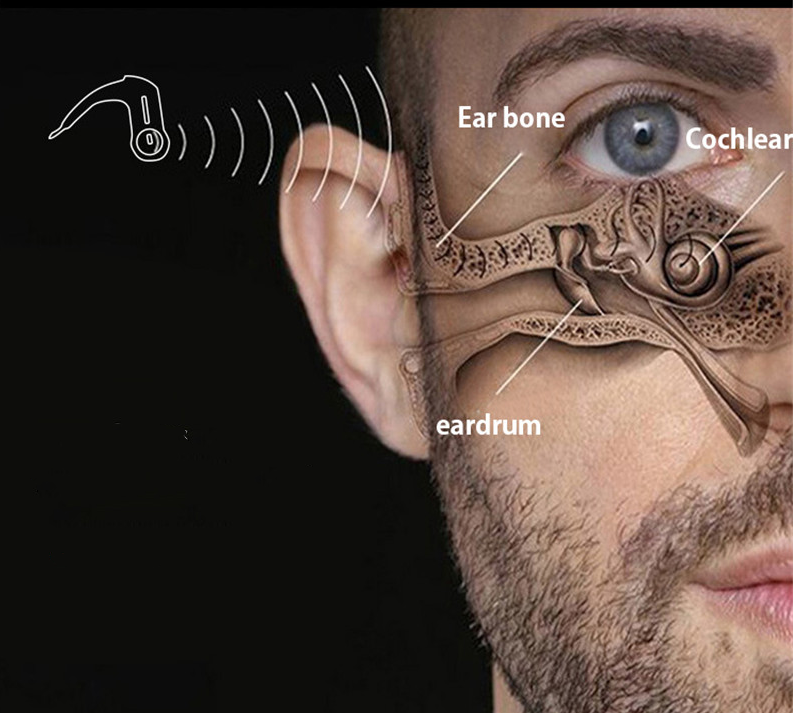 They are vastly different from common headphones. Ordinary headphones are air conduction, while the sound unit of them is a horn. When you play music, their horns convert the sound into sound waves, which travel through the air in your ear to your eardrum, causing the eardrum to vibrate and then send the sound to the auditory nerve, where it is finally heard by your ear. Bone conduction headphones convert sound into mechanical vibration when making sound, and directly transmit the vibration to the auditory nerve of the inner ear through the bone without passing through the air and tympanic membrane.
Because of this difference, the way bone conduction headphones are worn is also different. They don't need to be plugged into the ear, but hang on the pinna so that the sound unit is pressed against the temple. Of course, there is another type of clip-on bone conduction headphones, which are clipped to the ear when worn, and then the sound unit will stick to your auricle. But the vocalization and delivery of the sound is the same for both.
The unique wearing method of bone conduction headphones also brings many advantages. The most important thing is that they are very safe,the protect your hearing well.
Do bone conduction headphones damage your hearing?
Bone conduction headphones do not damage hearing, in fact, they are the headphones that cause the least damage to hearing, and are very healthy and safe for the ears.
Bone conduction headphones do a good job of protecting the eardrum. Because the eardrum is not required to produce sound and transmit sound, it avoids possible damage to the eardrum caused by sound wave vibration. When they transmit sound, they don't need to use the ear canal, and they don't need to be plugged into the ear canal or wrap the ear canal when they are used, so they can keep the ear canal clean and hygienic, thereby minimizing ear diseases such as otitis media.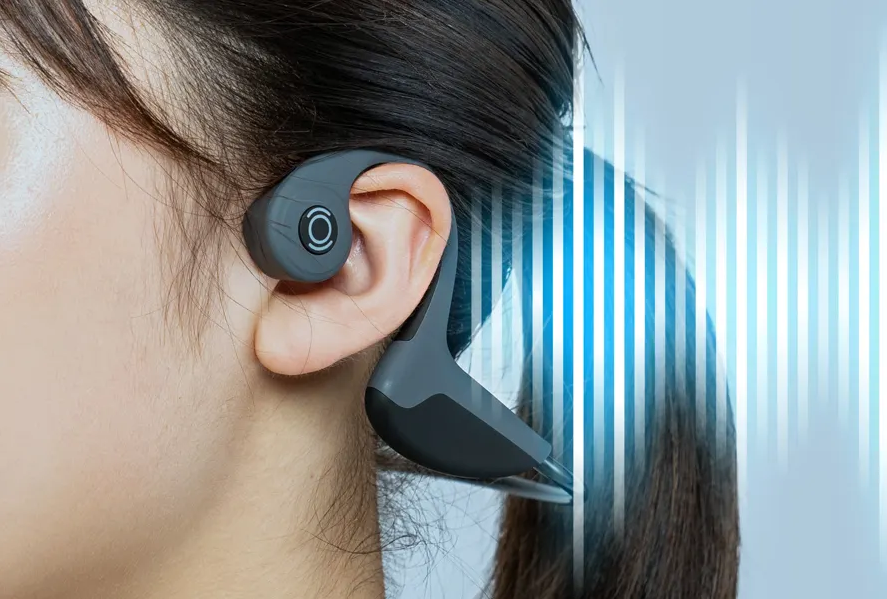 Bone conduction headphones do less damage to the cochlea. Because the vibration waves of bone conduction are relatively gentle and stable, they cause little damage to the cochlea.
In addition, bone conduction headphones have very little damage to the auditory nerve, because their electromagnetic waves are very weak, which is the same intensity as the electromagnetic waves existing in nature, so they will not cause damage to the human brain and hearing nerves.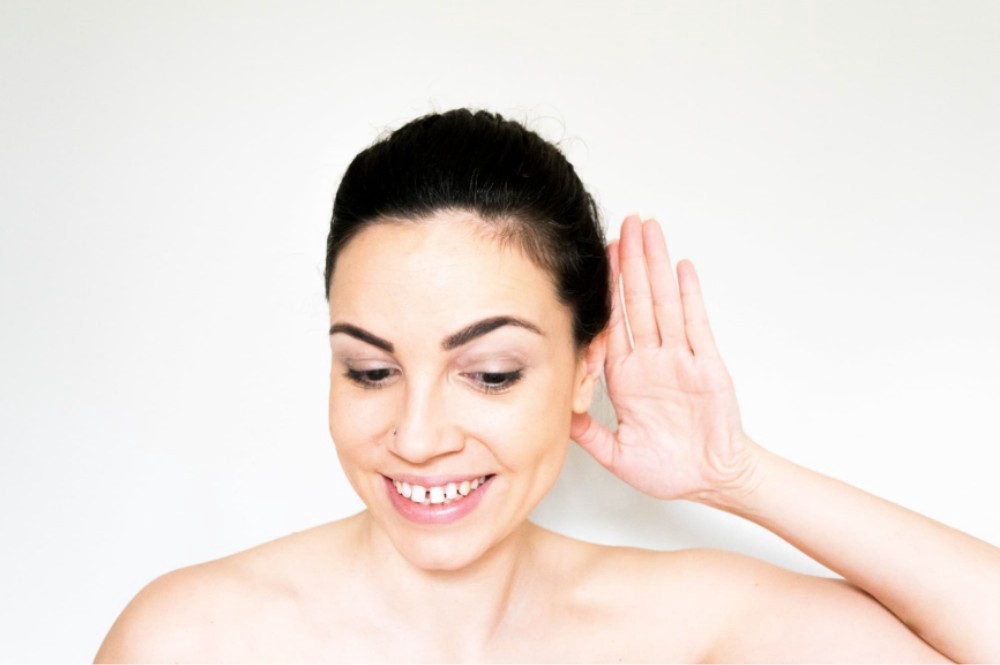 Therefore, bone conduction headphones not only do not damage hearing but also protect hearing well. Compared with traditional in-ear headphones, they are healthier and safer for the ears.
In addition to health and safety, bone conduction headphones have many advantages, such as they are more comfortable to wear, have a high waterproof level, and can be suitable for more sports scenes, etc.These advantages are determined by their working principles
What is the working principle of bone conduction headphones?
First of all, let us understand the working principle of bone conduction technology. Bone conduction is a method of sound conduction, that is, by converting sound into mechanical vibrations of different frequencies. It transmits the sound to the cochlea through the human skull, bony labyrinth, and inner ear lymph fluid. After the auditory signal is sensed by the spiral organ in the cochlea, the auditory signal is converted into a nerve impulse. The auditory nerve continues to transmit the nerve impulse to the auditory center, and finally to the auditory cortex, where sound is perceived.Compared with the classic sound conduction method of generating sound waves through the diaphragm, bone conduction saves many steps of sound wave transmission, and can achieve clear sound reproduction in a noisy environment, and the sound waves will not affect others due to diffusion in the air.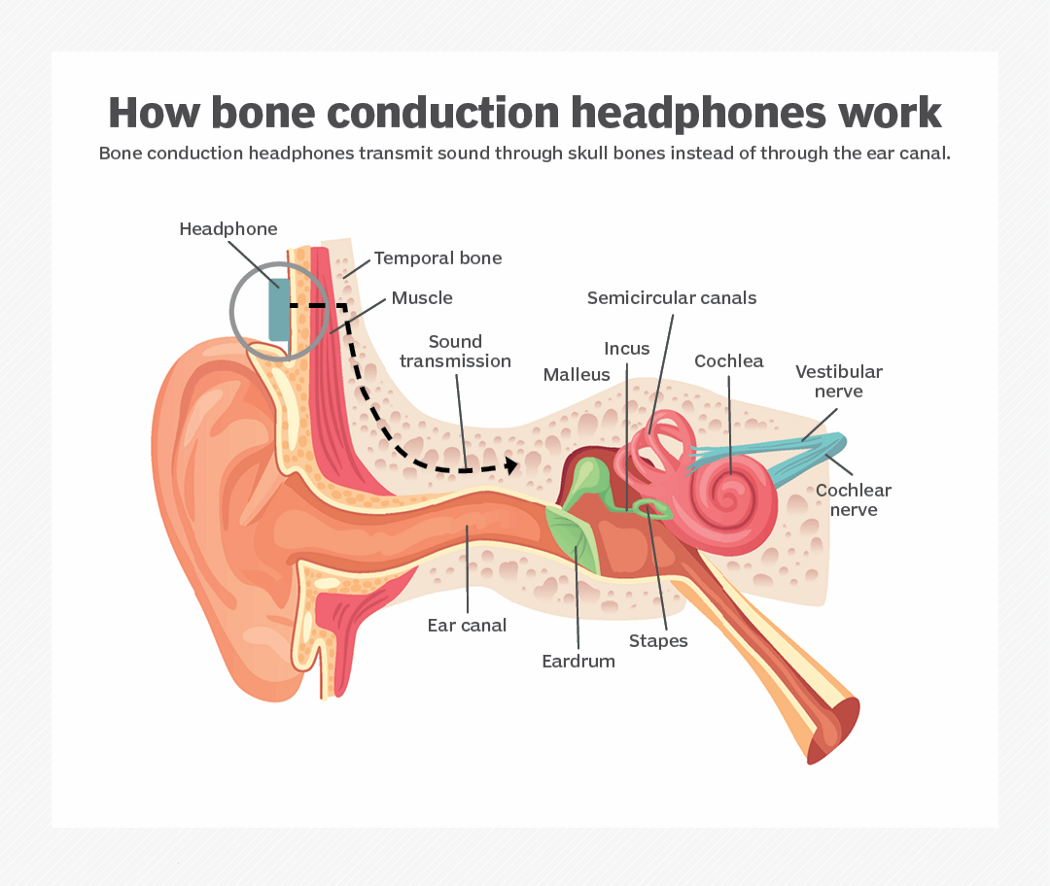 Bone conduction technology is a mature technology, and its practicability and safety have long been proved. As early as the 18th century, Beethoven, who was deaf in both ears, could continue to create music by biting a wooden stick connected to the piano and hearing the sound of the piano. This is probably the earliest example of the application of bone conduction.
Bone conduction headphones are a new type of earphones based on bone conduction technology. You only need to put the sound unit close to your ears to hear music. Because of this, they do not need to be plugged into or wrapped around the ear, so they will not cover the ear canal, making the ear canal more hygienic and the eardrum healthier.
Next, I would like to recommend some bone conduction headphones with the least hearing impaired , hoping to help you select the right headphones.
Best safety and health bone conduction headphones in 2023
1. Wissonly Hi Runner bone conduction headphones
Recommended reason:
Wissonly is one of the few bone conduction headphone brands that have mastered bone conduction vibrator technology, and one of the few brands in the industry that have sustained experience in using bone conduction technology to protect hearing. Wissonly Hi Runner advocate a healthy way to listen. They perfectly combine the principles of healthy hearing and bone conduction sound transmission, to create a non-in-ear and non-ear-damaging bone conduction headphone which can effectively protect hearing.
Due to the particularity of the technical principle, sound quality of bone conduction headphones is more difficult to be improved . To this end, Wissonly Hi Runner subverts the traditional sound quality scheme, makes a breakthrough to use the large-size bone conduction vibrator. Through structural optimization, the effective vibration area of the vibrator is increased by 35%, thereby improving the vibrator sound efficiency, making the sound more powerful.It also optimizing the direction of sound transmission, reducing sound loss during sound transmission, and making the sound more concentrated.
The skin-friendly silicone material of the Wissonly Hi Runner body is a product that can be in contact with the skin for a long time. It is naturally a better choice and feels good to the touch. Because the entire headphone is made of skin-friendly material, it is very comfortable to wear. Even if you wear glasses, you can still hang it firmly on your ears. The headphone frame uses memory titanium, which has the advantage of being stretchable and lightweight.
2. Philips A6606 bone conduction headphones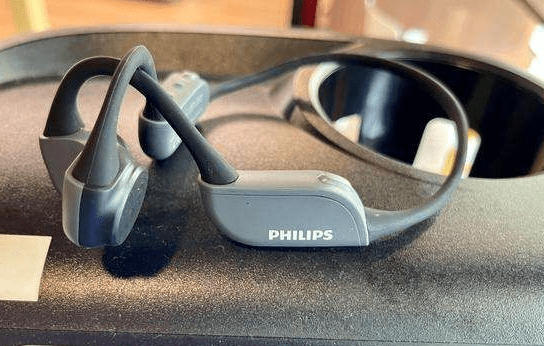 Recommended reason:
The A6606 has a skin-friendly material on its surface, which greatly increases its wearing comfort. It adopts a 15mm size sound unit, which produces better sound and is more suitable for noisy environments. Its bass effect has also been improved. The waterproof level of A6606 reaches IP67 level, not to mention rain, even direct rinse is no problem at all. But after all, it is not professional-grade waterproof, it cannot be used in swimming or diving.
3.AfterShokz OpenSwim bone conduction headphones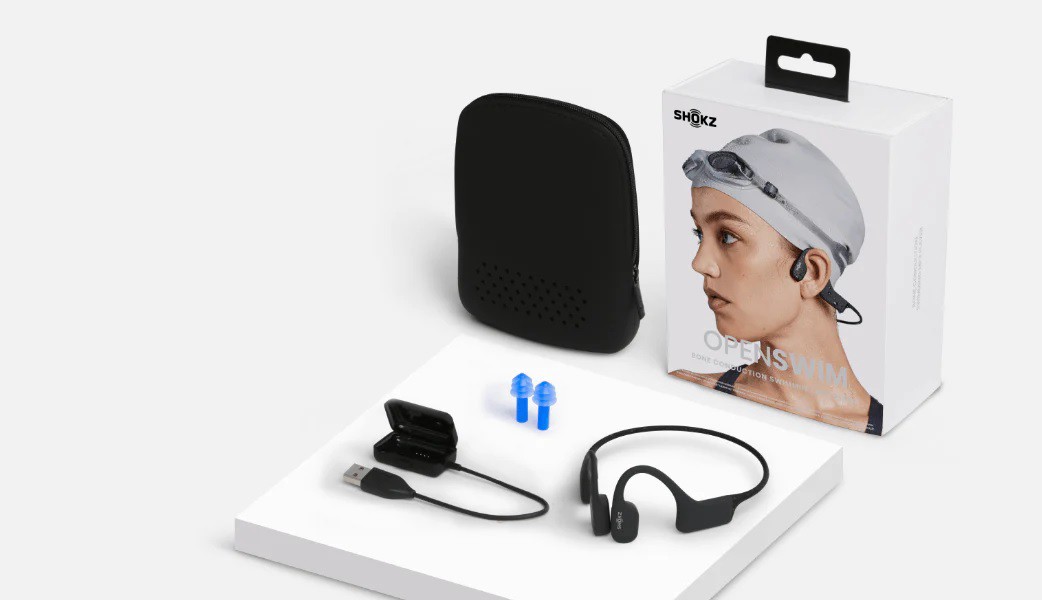 Recommended reason:
This OpenSwim bone conduction headphones, the whole body is made of titanium alloy, which is tough, durable, and can be firmly worn to fit the ears. The whole body has an integrated design, no opening design, and the waterproof performance of the body reaches IP68 grade, so it is suitable for swimming. Its sound source part adopts a long strip structure design, so that the loudspeaker has a larger surface area and higher sound transmission efficiency. With its own 4G memory, it can store thousands of songs, and its battery life can last up to 8 hours, which can meet the daily exercise demand. However, this headphone does not support Bluetooth and calling functions.
4.Earsopen peace tw-1 bone conduction headphones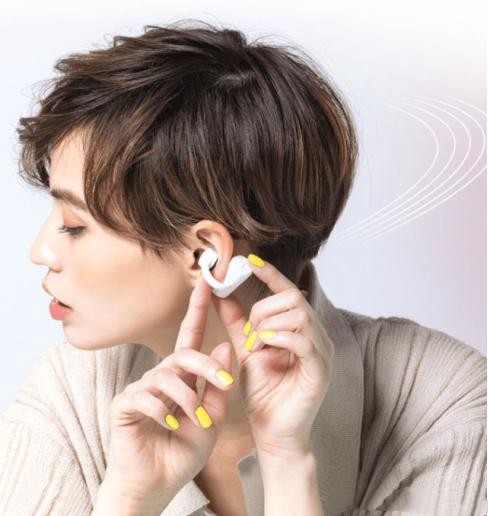 Recommended reason:
PEACE TW-1 bone conduction headphones have a small and exquisite appearance. The surface is made of high-grade soft silicone material, and the weight is only 9g. You only need to hang them on the ear like earrings, they are more comfortable to wear and will not cause allergies. At the same time, they also have IP67 waterproof grade, and direct rinsing after exercise is not a problem, but they are not suitable for swimming. The sound quality and anti-sound-leakage performance are not bad, and the daily sports use can be satisfied.
The disadvantage is the clip-on wearing method, and wearing it for a long time may cause discomfort.
5.Moing bone conduction headphones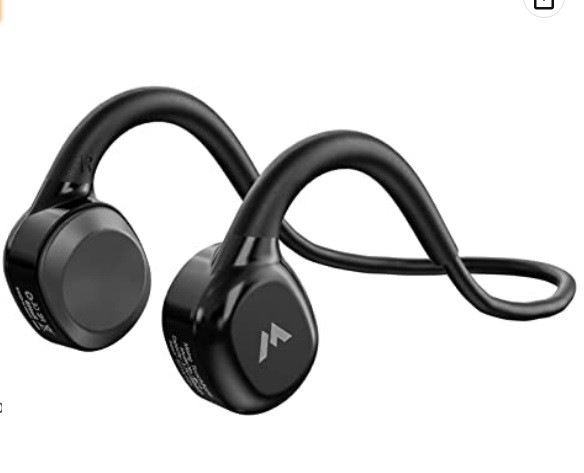 Recommended reason:
It weighs only 30g, so it can be worn for a long time without burden. Streamlined sinking design is adopted, which fits the ear shape when wearing. Its body is made of memory alloy material, so you don't have to worry about deformation after bending for many times. The overall configuration of Moing is good, Bluetooth 5.0. Titanium alloy frame, built-in power capacity of 200mAh, and it supports 6 hours of battery life.
Among the above five bone conduction headphones, Wissonly and Philips are the most worthy of purchase. Because they have the strongest technical accumulation in this field, the sound quality, reducing leakage and comfort of their products are very good. If you consider cost performance, we recommend you to choose wissonly
Comment