What Are Bone Conduction Earphones and Can Their Damage Hearing?
Feb 20,2023 | David
Did you know that a new type of earphones is popular among young people now? They are bone conduction earphones. They're pretty cool, and a different type of headphone than all the ones that came before it. If you haven't read it, follow my article to find out.
What are bone conduction earphones?
Bone conduction earphones are headphones in which the sound generating unit is attached to temples. Their vocal units convert sound into mechanical vibrations, which cause bone vibrations, and transmit the sound to the auditory nerve.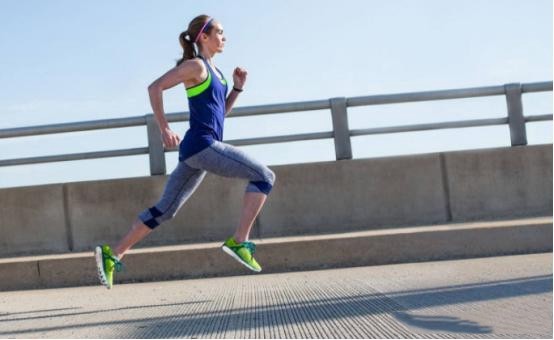 They are vastly different from common headphones. Common headphones are air conduction, while the sound unit of them is a horn. When you play music, their horns convert the sound into sound waves, which travel through the air in your ear to your eardrum, causing the eardrum to vibrate and then send the sound to the auditory nerve, where it is finally heard by your ear. Bone conduction headphones convert sound into mechanical vibration when making sound, and directly transmit the vibration to the auditory nerve of the inner ear through the bone without passing through the air and tympanic membrane.
Because of this difference, the way Bluetooth bone conduction earphones are worn is also different. They don't need to be plugged into the ear, but hang on the pinna so that the sound unit is pressed against the temple. Of course, there is another type of clip-on bone conduction headphones, which are clipped to the ear when worn, and then the sound unit will stick to your auricle. But the vocalization and delivery of the sound is the same for both.
The unique wearing method of Bluetooth bone conduction earphones also brings many advantages. The most important thing is that they are very safe
How do bone conduction earphones work?
Before understanding the principles of bone conduction earphones, we need to review our middle school physics to understand the three mediums for sound transmit: air, solids, and liquids. Air conduction is what we know most about, such as ordinary conversation is the case that sound transmit through air. When your place ear to the railway, and when a train comes in the distance, you can hear the sound, which is the case of sound transmission by solid. When we dive, we can hear the sound of the engine of a ship in the distance, which is the case of sound transmission by liquid.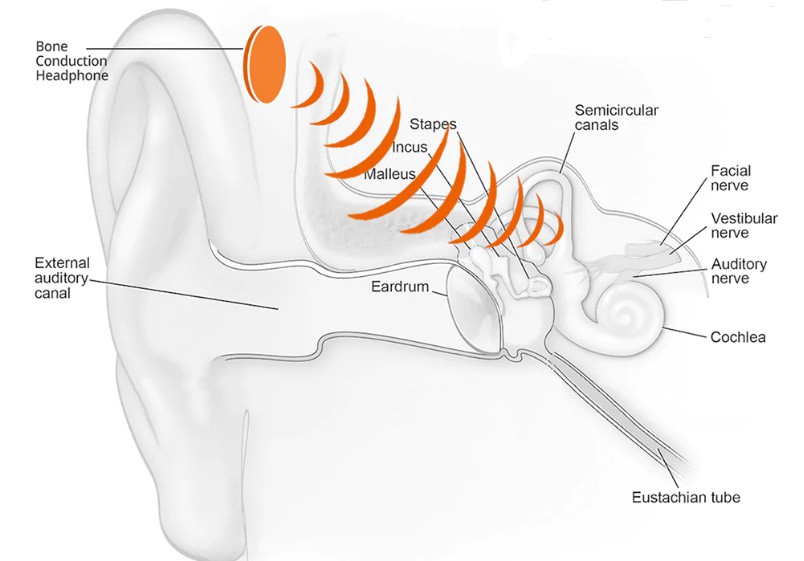 Bone conduction earphones are a device that transmits sound through solid (bone) conduction. It transmits sound by vibrating your skull. This is unlike the air conduction of traditional wired and wireless headphones. Bone conduction headphones do not transmit sound through the eardrum, so even if the volume is slightly louder, it will not easily damage the eardrum.
We can compare the sound transmission paths of bone conduction and air conduction
Bone conduction pathways: sound waves, skull, bone labyrinth, inner ear lymph, spiral organ, auditory nerve, auditory center of the cerebral cortex
Air conduction pathways: sound waves, auricle, external auditory canal, periosteum, ossicles, vestibular window, internal and external lymph, spiral organ, auditory nerve, cerebral cortex auditory center
We can see that bone conduction has a shorter sound transmission path than air conduction, and that it takes a shortcut. And this shortcut helps bone conduction earphones not to be stuffed into the ear or wrapped around the ear. So the earphones will not cover the ear canals and have no damage to the eardrums, and the damage to the auditory nerve is relatively low.
Can bone conduction earphones damage hearing?
Bone conduction earphones are usually less harmful to the ears, but if used for a long time and at excessive volume, hearing damage can occur.
Since bone conduction earphones do not need to be plugged into the ear canal when worn, they will not cause damage to the ear due to wearing them. They transmit sound without passing through the ear canal and eardrum, which avoids eardrum damage caused by vibrating the eardrum.
When the bone conduction earphones are used, the ear canal is kept open, which is important for the hygiene of the ear. And they will not cause the ear canal to be wet and stuffy to breed bacteria due to sweat depositing caused by long-term exercise, thereby avoiding the damage to the ear by diseases such as otitis media.
In addition to small damage to the ear canal and eardrum, bone conduction earphones also have very little damage to the inner ear. Due to the relatively gentle and stable vibrating waves of the headphones, they have little damage to the cochlea. Moreover, the electromagnetic waves of them are very small, and their impact on the auditory nerve and brain nerve is also very small.
Therefore, bone conduction earphones will not damage hearing, they protect hearing completely, from the ear canal, eardrum, cochlea to auditory nerves, etc..They are the healthiest kind of headphones.
For hearing protection, when using bone conduction earphones, remember not to use high volumes for a long time, which can cause damage to hearing. In fact, no matter what kind of headphones you wear, long-term use at high volume will definitely cause damage to hearing. It is generally recommended that after using headphones for 2–3 hours, you should rest for 10–15 minutes.
In addition to very little damage to the ears, bone conduction earphones are also very safe. They allow you to listen to music when you can also hear the surrounding environment sounds, which avoids outdoor sports encounters danger. And they are also very comfortable to wear. These advantages also make them popular among young people.So how to choose the right earphone? I think there are three key points to consider: sound quality, sound leakage reduction and comfort.Next, I will recommend some excellent earphones to you.
1. Wissonly Hi Runner bone conduction earphones
Recommended reason:
Wissonly is one of the few bone conduction earphone brands that have mastered bone conduction vibrator technology, and one of the few brands in the industry that have sustained experience in using bone conduction technology to protect hearing. Wissonly Hi Runner advocate a healthy way to listen. They perfectly combine the principles of healthy hearing and bone conduction sound transmission, to create a non-in-ear and non-ear-damaging bone conduction headphone which can effectively protect hearing.
Due to the particularity of the technical principle, sound quality of bone conduction headphones is more difficult to be improved . To this end, Wissonly Hi Runner subverts the traditional sound quality scheme, makes a breakthrough to use the large-size bone conduction vibrator. Through structural optimization, the effective vibration area of the vibrator is increased by 35%, thereby improving the vibrator sound efficiency, making the sound more powerful.It also optimizing the direction of sound transmission, reducing sound loss during sound transmission, and making the sound more concentrated.
The skin-friendly silicone material of the Wissonly Hi Runner body is a product that can be in contact with the skin for a long time. It is naturally a better choice and feels good to the touch. Because the entire headphone is made of skin-friendly material, it is very comfortable to wear. Even if you wear glasses, you can still hang it firmly on your ears. The headphone frame uses memory titanium, which has the advantage of being stretchable and lightweight.
2. Philips A6606 bone conduction earphones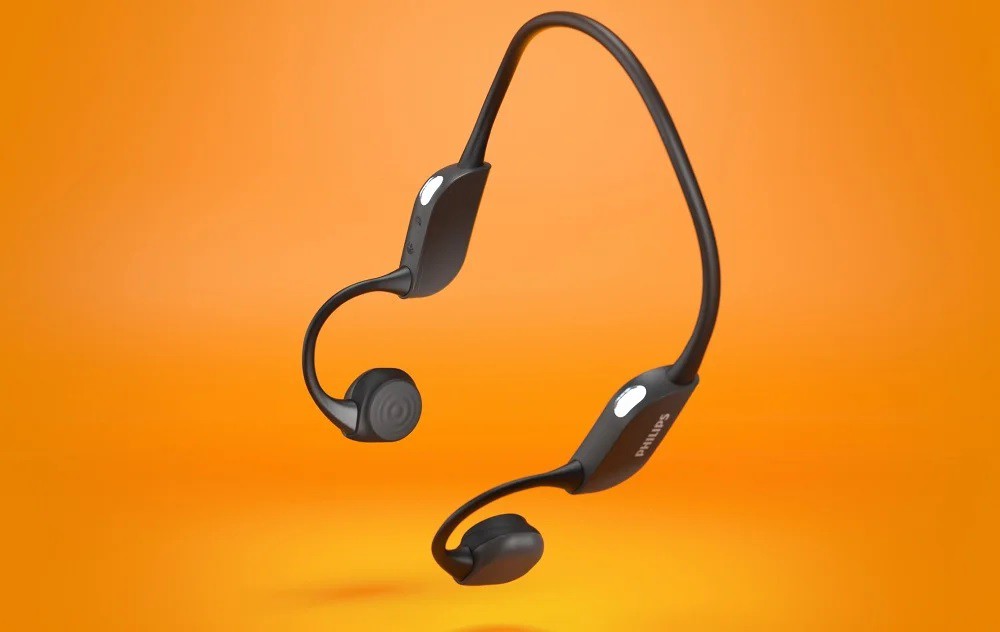 Recommended reason:
Philips A6606 adopts the rear hanging design of titanium alloy frame, which can be stable no matter jumping or running. Its surface is made of soft and skin-friendly silicone material, which makes it comfortable to wear, and the body of it is relatively light, so there is no sense of weight to wear. The biggest feature of A6606 is that its headphones are equipped with LED night lights, which is a thoughtful design for people who like fun runs, and can remind pedestrians, cyclists and drivers behind them to avoid it at night. Very suitable for night running.
3.AfterShokz OPENRUN PRO bone conduction earphones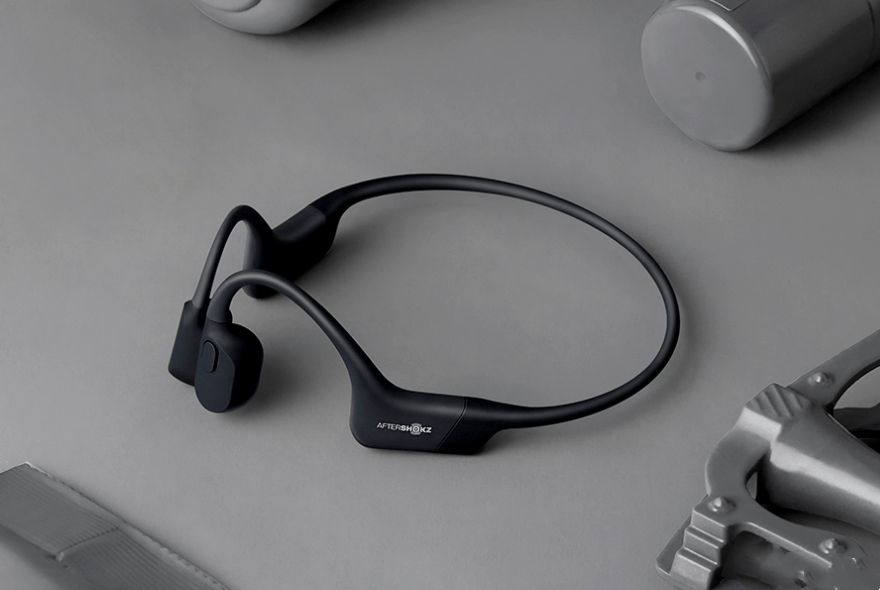 Recommended reason:
Openrun PRO also pays great attention to comfort in wearing, and its body is made of skin-friendly silicone which makes it more comfortable, and it can be better enjoyed. In order to reduce the weight, titanium alloy is selected in its connection material, which is not easy to bend and deform, ensuring the service life. The bone conduction headphones are also equipped with Qualcomm QCC3024 chip and Bluetooth 5.0, and have stable connection and no disconnection in daily use.
4.Earsopen peace tw-1 bone conduction earphones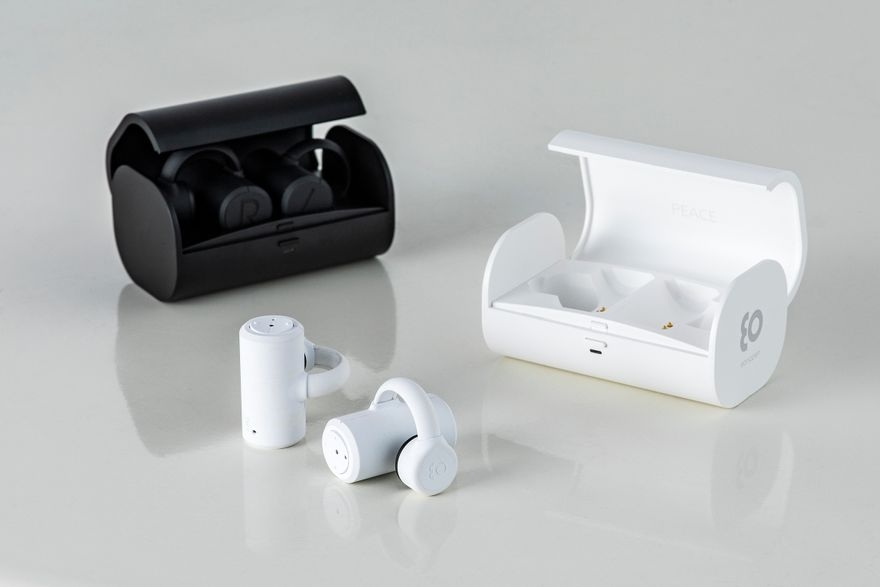 Recommended reason:
PEACE TW-1 bone conduction headphone is a Japanese high -end headphone product. It is a rare ear-clip headphone on the market. It is directly clipped to the outer ear and worn just like wearing jewelry. Because the weight of its single body is only 8g, even if it is worn by ear clip, there will be no sense of weight bearing. After all, the weight of many earrings also reaches 8g. Of course, there will still be some discomfort when it is worn for a long time.
It adopts Bluetooth 5.0 technology, and the Bluetooth connection is more stable, with few disconnection cases. The sound quality and leak-proof treatment is good, and it is excellent for bone conduction earphones. The only drawback is that the price is a little high. After all, it is positioned as a high-end brand.
5. Nank Runner CC3 bone conduction earphones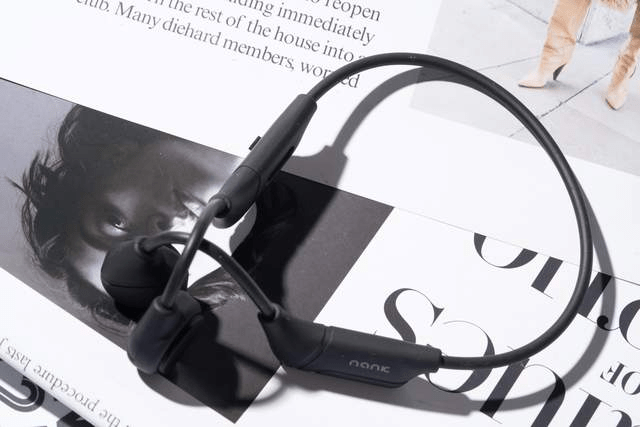 Recommended reason:
The Runner cc2 headphone's body is fully enclosed design. The waterproof ability is greatly improved, reaches the level of LPX6, it can easily resist daily rain and sweat. It has a built-in low-energy Bluetooth 5.0 chip that has fast connection and stable signal. In terms of reducing sound leakage, the Runner CC 2 is still relatively small in sound leakage. The sound quality is also OK, and it is a good entry-level bone conduction earphone.
Each of the above five products has its own characteristics. From the perspective of technology maturity, Wissonly and Philips are the best. Compared with Philips, Wissonly has better cost performance
Comment