What Are Bone Conduction Headphones and Do They Have Side Effects?
Feb 17,2023 | David
In recent years, you may find that more and more people around you are wearing a kind of earphone clipped to the edge of the temple. Most of these headphones are bone conduction headphones.
So, what are bone conduction headphones?
They are sound transmission devices that transmits sound through the vibration of the skull so that people can perceive speech.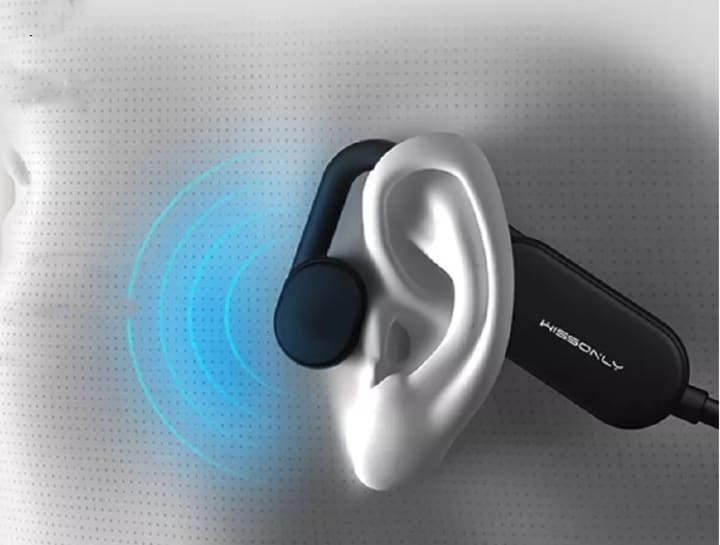 In physics, sound can be transmitted through solids, air, and liquids as media. Traditional earphones transmit sound through the air, while bone conduction headphones transmit sound through the solid of the skull.
Bone conduction device include conduction speaker and bone conduction microphone:
(1) Bone conduction speakers are used to listen to the sound. It converts the electromagnetic signal into sound waves (also called vibration signals) directly through the bone to the auditory nerve and makes the brain center feel the sound.
(2) The bone conduction microphone is used to collect sound. It uses the slight vibration of the head and neck bones caused by human speech to collect sound signals and convert them into electromagnetic signals.
Bone conduction technology is very mature and widely used. In the early days, it was mainly used in hearing aids, emergency rescue, military, and other professional fields. In recent years, it has gradually been applied in the field of consumer electronics.
Do bone conduction headphones have side effects?
Many people think that bone conduction headphones have side effects. Some people think that they are harmful to the body because they vibrates the bones to hear the sound which will affect the brain. However, this statement is not accurate. The side effects of bone conduction are very low. The following will clarify the rumors about the side effects of bone conduction one by one.
Side Effects of Bone Conduction Headphones 1: Hearing Damage? rumor!
Bone conduction headphones are the most hearing-protective of all headphones. Because the way of bone conduction transmits sound does not need to pass through the eardrum, which can avoid damage to the eardrum. And its vibration waves are very gentle, and the impact on the cochlea is relatively small.
Side effects of bone conduction headphones 2: damage the brain? rumor!
Some people think that the electromagnetic waves of bone conduction headphones will cause damage to the brain nerves. Of course, any electronic product has problems with electromagnetic waves, and strong electromagnetic waves will indeed cause damage to the brain nerves. However, the electromagnetic waves of bone conduction headphones are extremely weak and have the same strength as the electromagnetic waves existing in nature. So it will not cause damage to human brain nerves and hearing nerves.
Side effects of bone conduction earphones 3: Pain after wearing for a long time? Inaccurate!
It is indeed uncomfortable to wear bone conduction headphones for a long time. Long-term wearing here means that the sound unit is attached to the temple and worn for more than 3-4 hours. Usually, there will be no problem wearing it for less than 2 hours. Because even traditional over-ear headphones can be uncomfortable to wear for hours on end.
In addition, some people mentioned that wearing bone conduction headphones for a long time, caused pain in the temples. This situation has a lot to do with the individual's physique - it is the individual's physique that causes trigeminal neuralgia.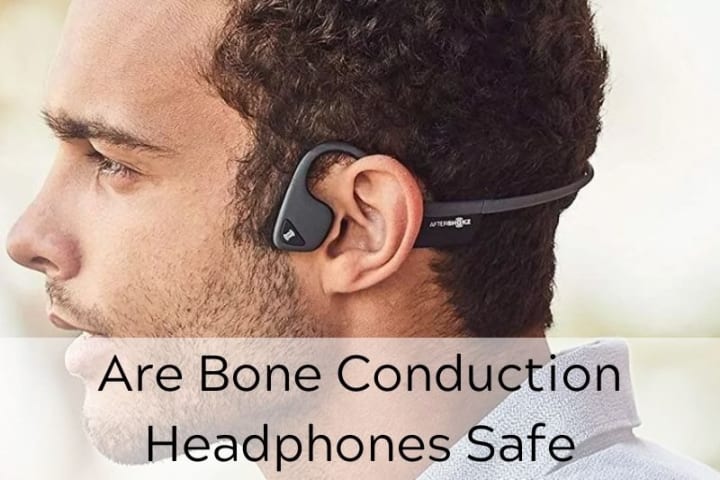 Therefore, we can know that the side effects of bone conduction headphones are very low. It is a very healthy headphone.
In addition to being very healthy, bone conduction headphones have many advantages, such as safety, comfort, high waterproof level, etc. Bone conduction headphones have so many advantages, which is determined by their working principle.
How do bone conduction headphones work
Bone conduction headphones are a product that "attaches the sounding unit on the temple of the head, and the vibration of the sounding unit triggers bone vibrations, thereby transmitting the sound to the auditory nerve".
Normally, when the air vibrates, the eardrum vibrates and a person perceives sound. It needs to be clarified that it is not the eardrum that really feels the sound, but the cochlea. The eardrum is only one step in the sound transmission process. Vibrations of the eardrum are transmitted through the ossicles to the cochlea at the back of the ear where they are perceived as sound, which is how air conducts sound.
In the process of air conduction sound, there is a medium that is listening to the ossicles. So, is it possible to transmit sound directly from bones? It's possible, and it's real. The vibration caused by the sound unit drives the bones around the ear to resonate so that the sound signal is transmitted to the cochlea, which is perceived as sound by people. This is the principle of bone conduction technology.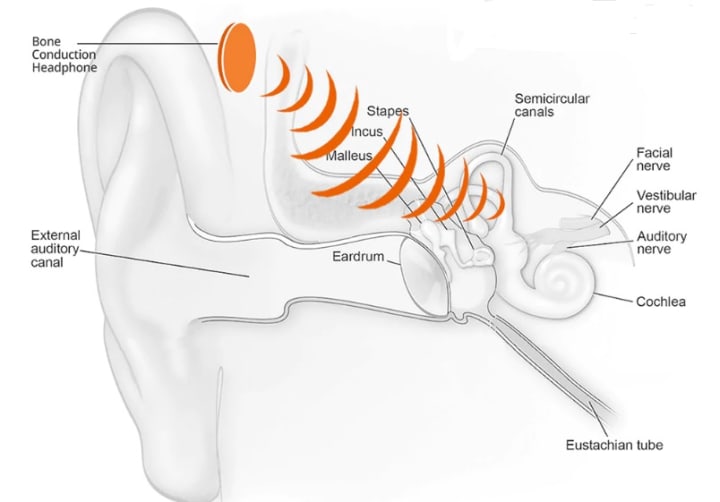 After understanding the way sound is transmitted and the principle of bone conduction technology, we can better understand how bone conduction headphones work. When they are in working condition, as long as the sounding unit is pasted on the temple, the sounding unit converts the sound signal into mechanical vibration, drives the bone to vibrate, and transmits the vibration signal to the auditory nerve in the cochlea, thereby completing the transmission of sound. This is how bone conduction headphones work.
Next, I will recommend some excellent bone conduction headphones, which can meet the needs of most people.
1. Wissonly Hirunner bone conduction headphones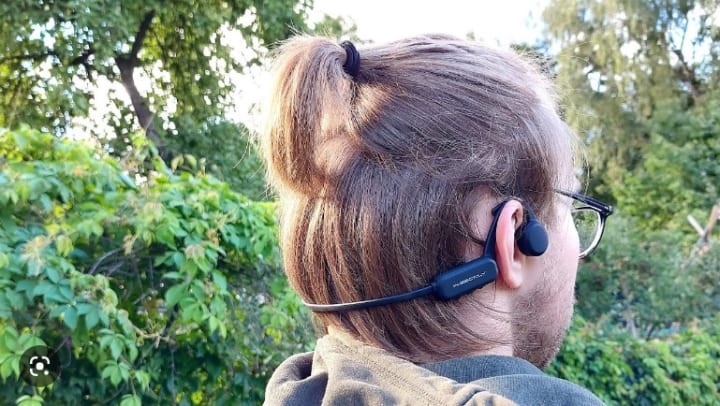 Recommended reason:
Wissonly bone conduction headphones is the first brand I came into contact with. I first found it on the crowdfunding website. Later, I bought it after seeing many people's recommendations in some online running forums. After my long-term comparative test, the overall function of this Hi Runner model product is very powerful, which greatly exceeds my expectations.
Their team is one of the best talents in the field of bone conduction. The product director was once the core engineer of a first-line brand, and has accumulated 10 years' experience in the field of bone conduction technology. Wissonly Hi Runner increases the vibration area of the sound source vibrator by 35% through excellent structural design, which makes the music feel more spatial and immersive. It is also excellent in sound leakage reduction. The fully wrapped design reduces the vibration of the shell, and the structural optimization makes the sound leakage wave be offset, thus avoiding 90% sound leakage, which is much better than the bone conduction headphones of the same price on the market.
The fully-enclosed design of Wissonly Hi Runner bone conduction headphones makes its waterproof grade to IPX8, which means that you can wear it for bathing, swimming and even diving within 20 meters. Even better, the Hi Runner headphones has a built-in storage of 32GB, which can store 5,000 songs. It can still be used without the mobile phone. It supports both MP3 mode and Bluetooth mode. It is equipped with Bluetooth 5.0 chip, which makes it superior to most bone conduction headphones in transmission distance, connection stability and power consumption.
2. Philips A6606 bone conduction headphones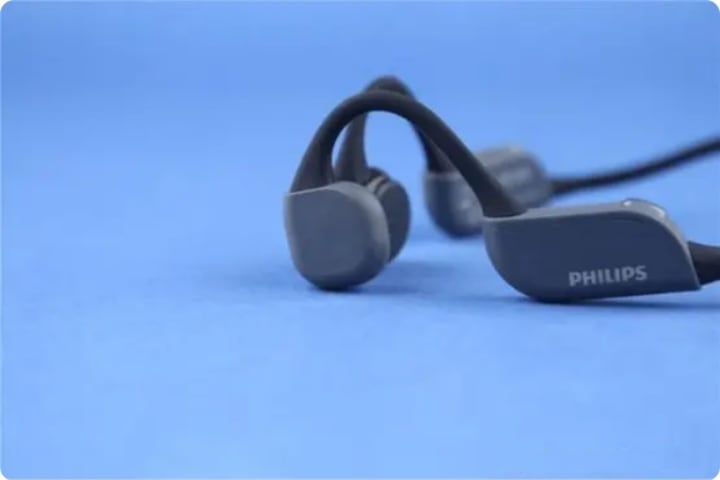 Recommended reason:
The A6606 has a skin-friendly material on its surface, which greatly increases its wearing comfort. It adopts a 15mm size sound unit, which produces better sound and is more suitable for noisy environments. Its bass effect has also been improved. The waterproof level of A6606 reaches IP67 level, not to mention rain, even direct rinse is no problem at all. But after all, it is not professional-grade waterproof, it cannot be used in swimming or diving.
3.AfterShokz OPENRUN PRO bone conduction headphones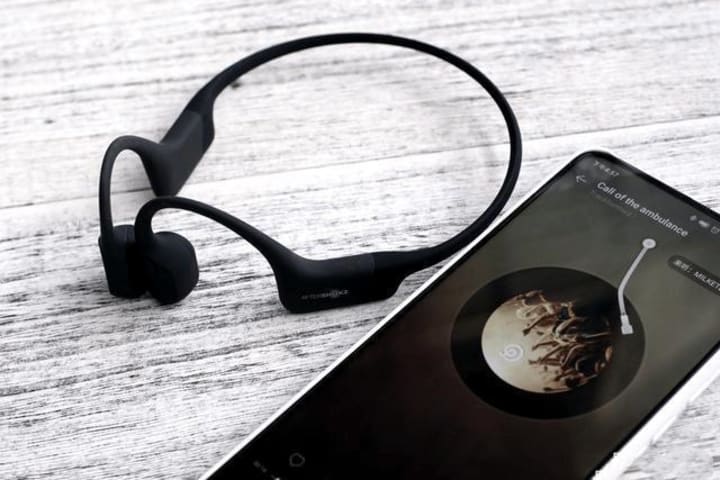 Recommended reason:
Openrun Pro is the flagship product of Aftershokz, which is equipped with PremiumPitch 2.0+ technology, with good overall sound quality, rich low frequency sound, delicate intermediate frequency sound and strong high frequency sound penetration! It's IP67 waterproof, and it's basically enough to sweat during daily exercise. It's fine to get caught in the rain for a short time, but it's not suitable for swimming! In addition, it has no built memory, so it can't be used as MP3, that is to say, it can't be used where there is no Bluetooth signal.
4.Earsopen peace tw-1 bone conduction headphones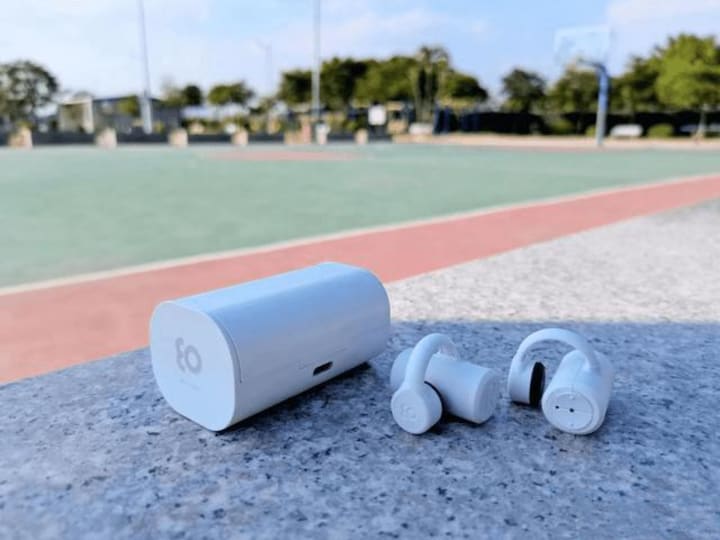 Recommended reason:
It is IP67 waterproof grade, easily resistant to sweat, and even capable of a short immersion underwater, but not suitable for swimming. The lightweight body just weighs 9g,its clip-on wearing method is novel.At the same time,It has a certain stability. But it is not suitable for long-term wear, and there will be a lot of discomfort.
5.vidonn F3 bone conduction headphones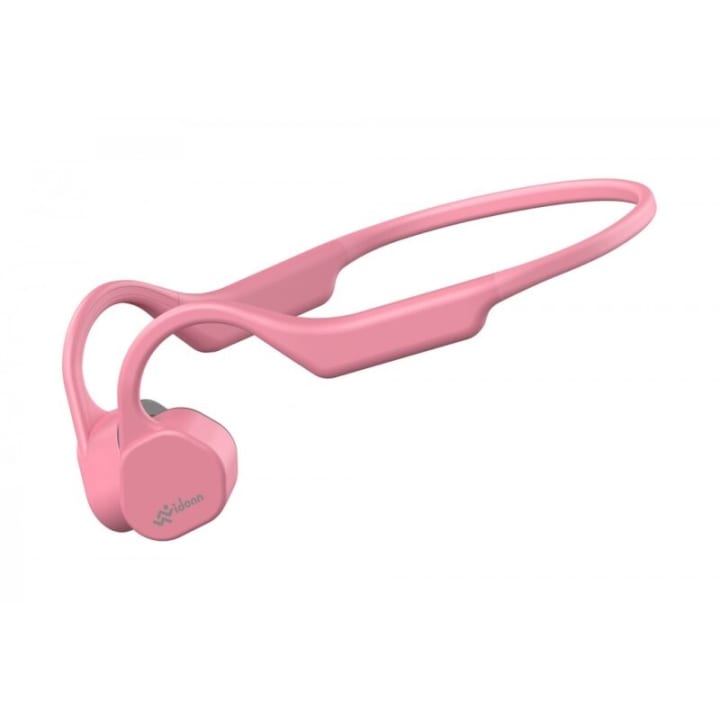 Recommended reason:
Vidonn F3 bone conduction headphones weigh only 29g and are very comfortable to wear. All aspects of performance are good. For entry-level headphones, its sound quality is acceptable for daily use. After all, it is difficult for you to ask an entry-level bone conduction headphones to have too good sound quality. It is worth mentioning that its exterior design is sporty and fashionable in color, which is very suitable for young people.
Among the above headphones, the two brands with the strongest technical strength are wissonly and aftershokz. Their teams have more than 10 years of technical experience in this field. If you pay more attention to cost performance, wissonly is the best choice.
Comment