Bone conduction headphone:Aftershokz opencomm review
Sep 06,2023 | David
In the field of bone conduction headphones, aftershokz is undoubtedly the most concerned brand, and their sports bone conduction headphones are loved by many sports fans. Not only that, but later, afterhokz developed a communication headset for business people, which attracted people's attention-OpenComm. So is this communication headset worth buying? There are many review articles from third parties or brands on the Internet, which are reviewed from a professional perspective. In this article, we will analyse it from another angle: the real review of users.
Basic information: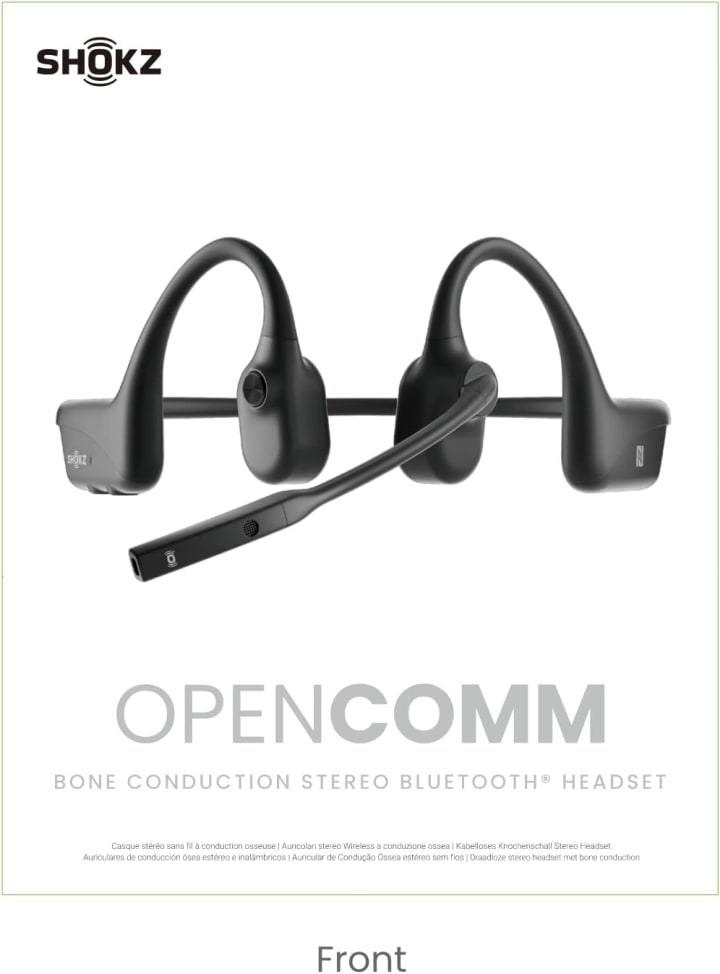 Product Dimensions:6.65 x 5.31 x 2.7 inchess
Item Weight:1.16ounces
ASIN:B09CGYBZVG
Item model number:C102
Batteries:1 Lithium Polymer batteries required.(included)
Charging Time:1 Hour
Fast Charging:No
Item Weight:33 Grams
Units:1.0 Count
Number Of ltems:1
Manufacturer:Shokz Limited Corporation
Aftershokz opencomm bone conduction headphone review from users:
Product name: aftershokz opencomm Price: $159.95
Rating: 4.4 Where to buy: Amazon or official website.
User review 1:
User:HJeffK Nation:United States
"My new passion in life is Shokz products. I received the OpenComm and OpenRun models for review and then purchased the OpenRun Pro model for my distance runs. They are just really good. Sound is just okay but it is so well executed and you don't need to put anything in your ears. The OpenComm unit is for meetings and the office. Call quality is outstanding and they don't very good job of cancelling out background noise around you. You get over 8 hours of battery life on a charge. Charging is done via proprietary magnetic charger which I don't normally like but it is so well done here. If you are tired of having things on or in your ears, you owe yourself ordering these. Recommend."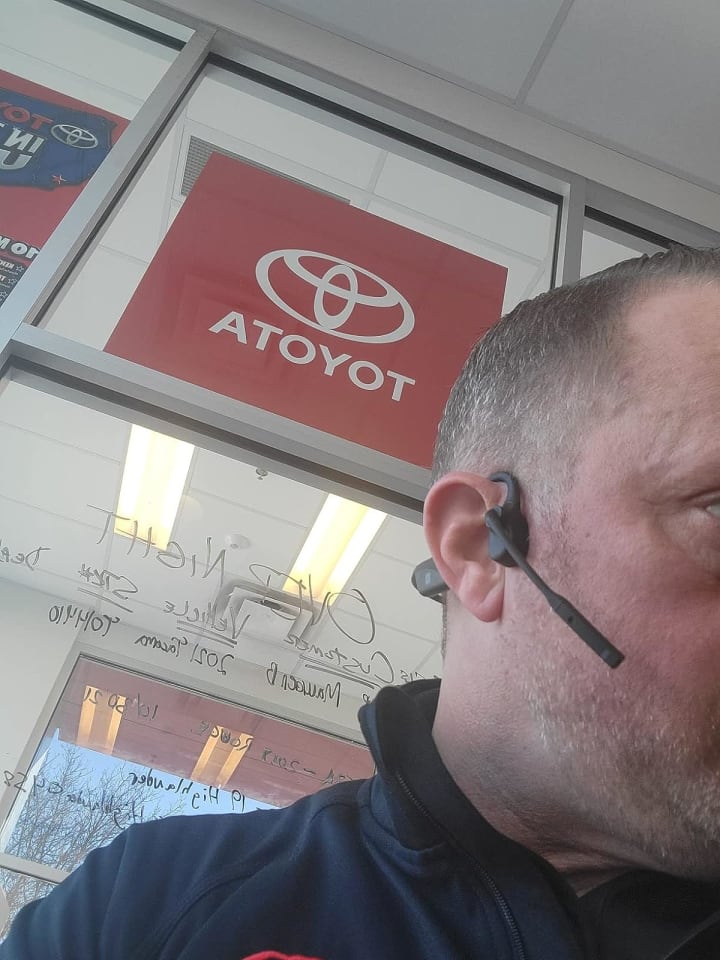 User review 2:
User:Dr. WHO Nation:United States
"First my "bona fides" - I am an "early adaptor" and a headphone nut and I have owned over 10+ pairs of bone conduction headphones , not to mention 10+ ear buds over the years.
These Shokz are good; they are not perfect yet, but they are good. They are easy to wear for 1-2 hours and then become a little annoying, especially on the mastoid bone (behind the ear). They are not quite loud enough in a noisy gym when exercising, but they are loud enough to use when driving and no one complains about the quality of the sound or transmission. The microphone has good extraneous noise cancellation when transmitting and battery life is outstanding! The power connection is proprietary so do not lose the weird charger! Controls are simple and intuitive. I especially like the ability to double-click rapidly and check the battery charge level. At max volume, the phones & bones vibrate annoyingly, and you will rapidly dial the volume down. Overall, Shokz are a valuable new product/technology for road warriors and others who want to stay on the phone for calls, or while unobtrusively listening to podcasts and lectures. They are acoustically so-so for music."
User review 3:
User:SébastienEG Nation:France
"There is absolutely NO bone conduction in these headphones.
They are simply 2 speakers placed in front of the ears.
I invite you to watch the video that I am adding to understand the scam: how do you think you can hear the sound of the headphones... placed on my desk? Thanks to bone conduction in office bones (irony)?
Or simply because the sound is coming out of the speakers?
Pick up your phone, put the phone's speaker against the bone in front of your ear: miracle, you have a bone conduction phone!
Almost 200 euros for 2 speakers in front of your ears. And everyone falls for it (me too since I bought it)."
User review 4:
User:Nick Nation:United States
"I am really loving these. I tend to have to wear a headset all day at work due to lots of meetings during the day and answering phone calls with it as well. I love how comfortable it is. My biggest complain with my previous headset was how big and bulky it was and how uncomfortable it was for daily use all day. This one is so great. Very comfortable and I almost don't even know it is on. I can easily multitask with this headset because it is like I am not even wearing one. Love it! I wish it had a way to mute on the device but that is my only complaint.'
User review 5:
User:TNK222 Nation:United States
"very nice sound and good mike. need to get used to the bone conduction method but overall very good product.
the band that goes behind your head doesn't adjust and it will prevent you from leaning back"
User review 6:
User:Eric Pohl Nation:United States
"I got these because the wife said she needed them for her online meetings. Well it's May and they been sittig in the same spot since new years. They have really nice sound that you hear through your skull instead of your ear drum. But if I look at them I get reminded that they are mot for me."
User review 7:
User:Dan Nation:United States
"This the best headset I've ever owned! Battery life is amazing and charging is fast, if volume is to high you can get a vibration on your bone simply turn volume down. I go for walks with the wind blowing and person on the other end can't even hear the wind, noise canceling mic works incredibly well."
User review 8:
User:James Schnittker Nation:United States
"Crazy good microphone compared to my AirPods. I love my AirPod Pros for music and noise cancelation/Siri but the microphone sucks on them.. I usually use them with my AirPods so I don't have to hear everyone else around me but it transfers my calls to my Shokz. Boise cancelation works fantastic on this. Volume is easy to control too. Customers can hear me even when I'm on a loud construction site.
I'm on the phone all the time and this is the best microphone I have found for calls so far. The sound quality is great. Highly recommend."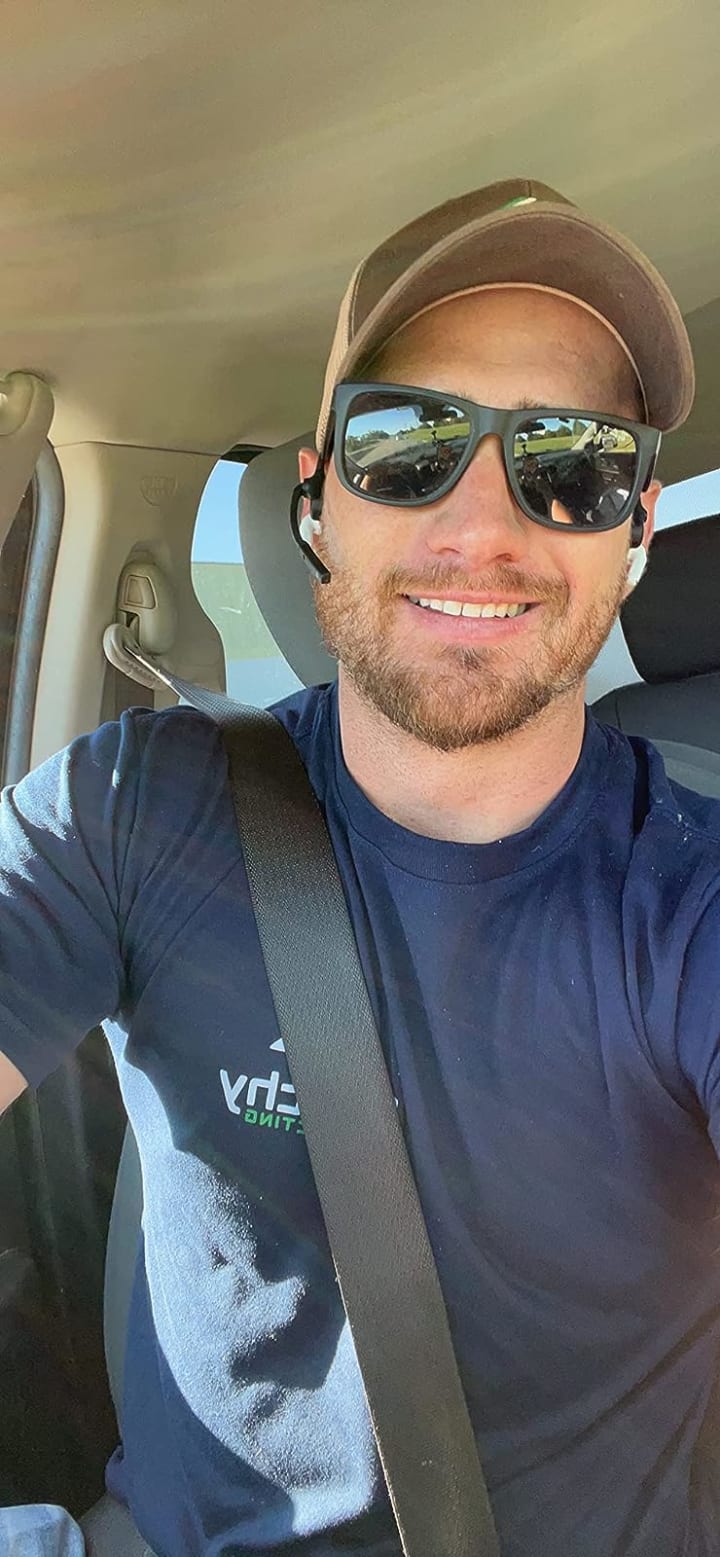 User review 9:
User:Ken Rench Nation:United States
"Love these. Volume doesn't get quite loud enough for me. Great quality and battery life. Easy charging, have the magnetic one. Wife says she can hear me clearly while I'm driving down the road with the window down. 2nd pair for me. Grandkids sat on the first one and broke the ear bend. It still worked, but the fit was aggravating."
User review 10:
User:Jorge L. Medina Nation:United States
"My only gripe about this bone conduction headphone is the fitment. I really don't like that it hangs down the back of my neck and the microphone sticks so far out my face. Just doesn't fit me well... Sounds good. Wish it had a volume suppression. Sometimes the volume is too high or too low. Consistently increasing, lowering or adjusting away from face cause of the volume. Now that I think about it.. I don't think this headset is for me. Love the look and concept! Wish I had a way of adjusting the rear band."
Generally speaking, users of opencomm have a good review of its use, but it has one disadvantage:overpriced.There are many earphones in the market, so we can find bone conduction earphones suitable for a variety of scenes and with high cost performance as substitutes, such as Wissonly Hi Runner bone conduction headphone.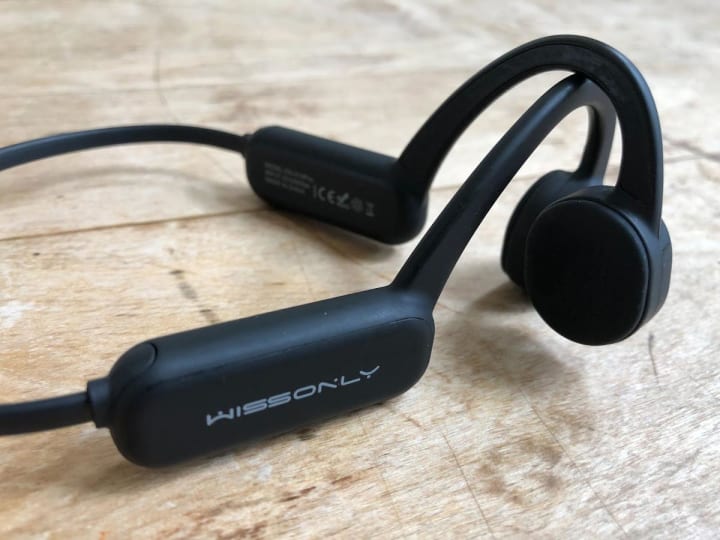 Wissonly is a brand known for its technology and the fastest growing brand in recent times. Their R&D team are all technical experts in the field of bone conduction headphones. As early as 2012, they started to develop bone conduction headphones that don't hurt ears. With advanced bone conduction vibration technology, they have been recommended by the majority of otologists!
What impresses me most about Wissonly Hi Runner is their excellent sound quality. They are equipped with a large-size directional bone conduction vibration unit, which increases the effective sounding area by 35% through structural optimization, thus making the sound range wider and the sound more stereoscopic and shocking. At the same time, they have also improved the problem of sound quality loss caused by low sound transmission efficiency of traditional bone conduction headphones. Together with world-class audio tuner, they have customized an exclusive sound quality output scheme for Wissonly Hi Runner headphones in the world's top tuning laboratory. More than 20 audio tuners have been adjusted for 85,036 times, finally showing a really good sound quality which belongs to bone conduction.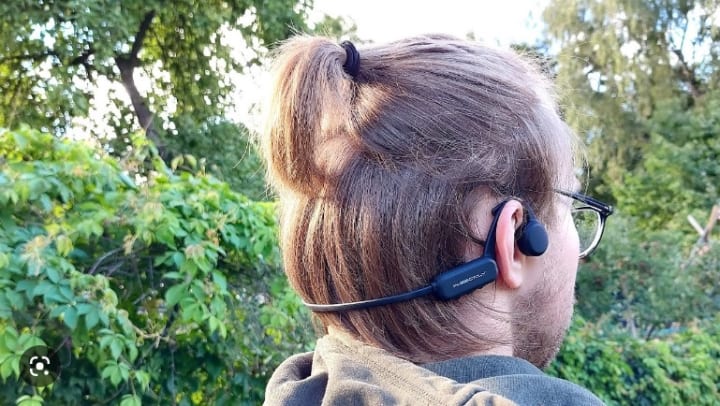 In terms of wearing comfort, the overall frame of Wissonly Hi Runner is made of adjustable aerospace-grade titanium steel, which can adapt to different sizes of head circumference and ensure the stability of wearing. The surface of the headphones is made of high-tech low-sensitivity silicone, which does not contain chemical ingredients to avoid allergies. The overall touch of the headphones is as smooth as a baby's skin, avoiding discomfort when worn for a long time.And its weight is very light, less than 30g, and it will not feel heavy when worn. As the flagship outdoor sports model of the Wissonly brand, it is the most comfortable and cost-effective model in all bone conduction at present.
As the core component of the product, the headphones plays a key role in the product experience. Wissonly Hi Runner is equipped with Bluetooth 5.0 chip, and the Bluetooth connection is very stable. It also has 32G of built-in memory, and it also supports IPX8 waterproof, which can even be used for diving.Its battery life is very long, it can last for 10 hours and support magnetic fast charging. A built-in microphone can make it easy for you to make clear calls.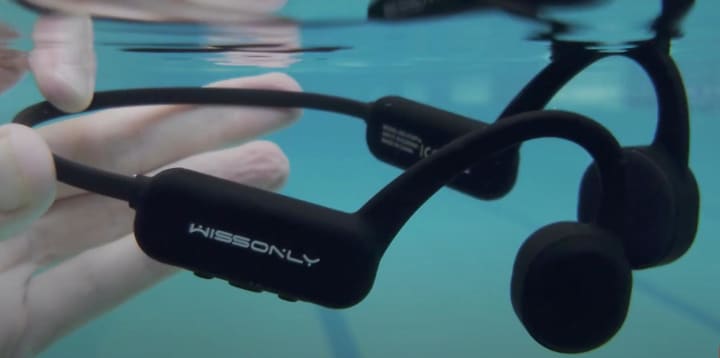 Last but not least, it only costs $99.99. In a nutshell, this is a bone conduction earphone with high cost performance, wide application scenarios and powerful functions.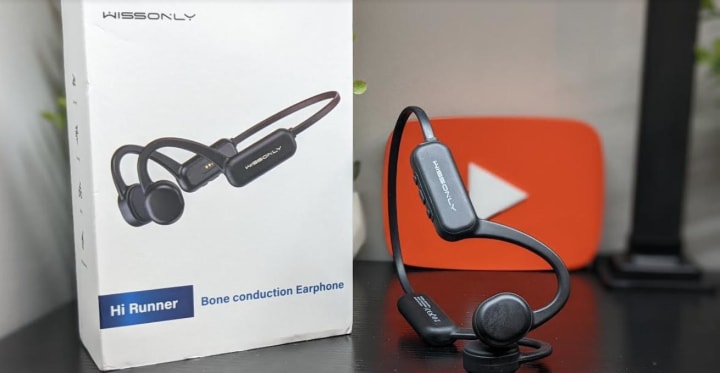 Comment