Best Headphones for Exercise — JLab Go Air Tones Headphone Review
Oct 19,2023 | David
When looking for headphones for exercise, it's crucial to choose one that offers great sound quality while remaining solidly wearable. And among the many options available, the JLab Go Air Tones Wireless Bluetooth Headphones have become a popular option for many exercise enthusiasts. After browsing through a large number of reviews, one also finds many poor user reviews that have something in common. In order to get a deeper understanding of how this headset actually performs, we've rounded up a series of real user reviews to find out the pros and cons of this headset from their perspective. Let's listen to these users and see how the JLab Go Air Tones headphones really show their charms in exercise. Combine user reviews to understand the pros and cons of the JLab Go Air Tones Wireless Bluetooth Headset and whether it is the best workout headset for you.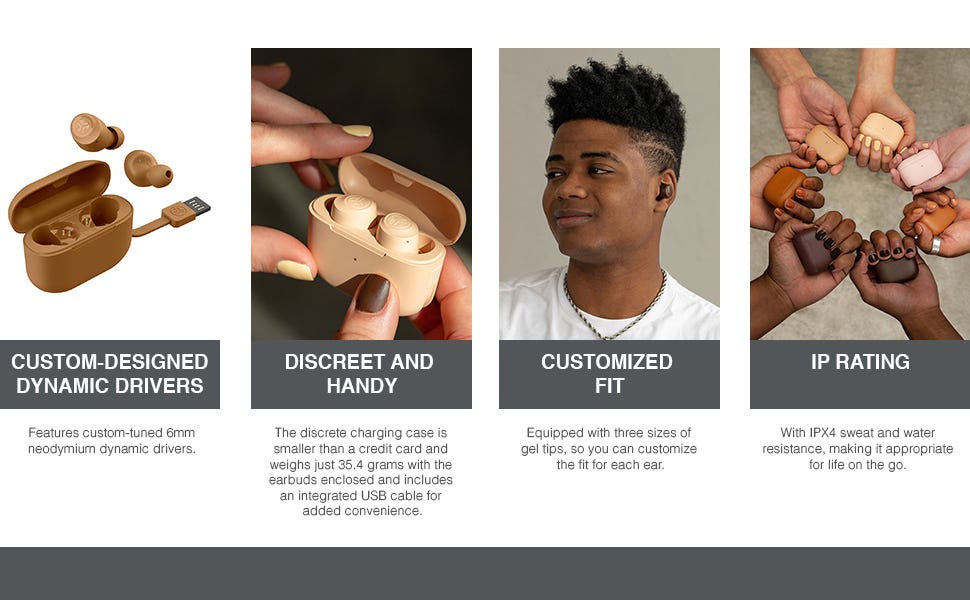 Product name: JLab Go Air Tones
Price: $24.99
Rating: 4.4
Where to buy: Amazon
Product Parameter
INCLUDES
GO Air Tones True Wireless Earbuds, Charging Case w/ Integrated USB Charging Cable, 3 Sets Gel Tips: Small, Medium, Large, JLab Two Year Warranty.
AUDIO
· Speaker: Φ6mm Dynamic driver
· Output: 103+/-3dB
· Microphone: MEMS -42dB+/-3dB
· Frequency Response: 20Hz-20kHz
· Impedance: 16Ω
BLUETOOTH
· Version: Bluetooth 5.1
· Range: 30+ ft.
· Protocols: HSP / HFP / A2DP /AVRCP
· Codecs: SBC
BATTERY
· Battery Life: 8+ hours in each earbud
· Total Playtime: 32+ hours total
· Standby: 60+ hours
· Input Power: 31mA
· Earbud Battery: 43mAh lithium polymer
· Earbud Charge Time: 2.2 hours (in case)
· Charging Case Battery: 350mAh lithium polymer rechargeable
· Case Charge Time: 2 Hours
· Charge Plug: Type-A
GENERAL
· Earbud (Individual) Dimensions & Weight: 0.79in x 1.02in x 0.75in, 3.9g
· Case Dimensions & Weight: 2.42in x 0.98in x 1.6in, 28.5g
· IP Rating: IPX4 (earbuds only)
· Warranty: 2 year warranty
Reviews
User review 1: ★★★★★
Users: Latoya Whitworth
Countries: United States
Content of comments:
Fit the skin tone nicelessly. As my mom would say, go with the shade of the tip of your ear or ear lobe.
Good bass, good sound quality with a decent battery life (at least 8–9hrs uninterrupted). I've worn these in the shower and the quality is still very nice. They come with different size buds to fit any size ear hole but I stuck with the default. The chargeable capable is very convenient with any USB port (except for c port obviously). Definitely worth the money if you're ballin on a budget but don't want to sacrifice quality or comfortability. They're super comfortable, loud, and don't fall out when exercising or just moving your head.
User review 2: ★★★★★
Users: Lucina Guffey
Countries: United States
Content of comments:
Play Video I was waiting to find a new earbuds, something to blend with my skin lol.. this are so convenient and comfortable and best for working or workout, I wear them every day, first thing in the morning for my daily workout routine and then at work on my 10 hours shift. I highly recommend this!!!!!!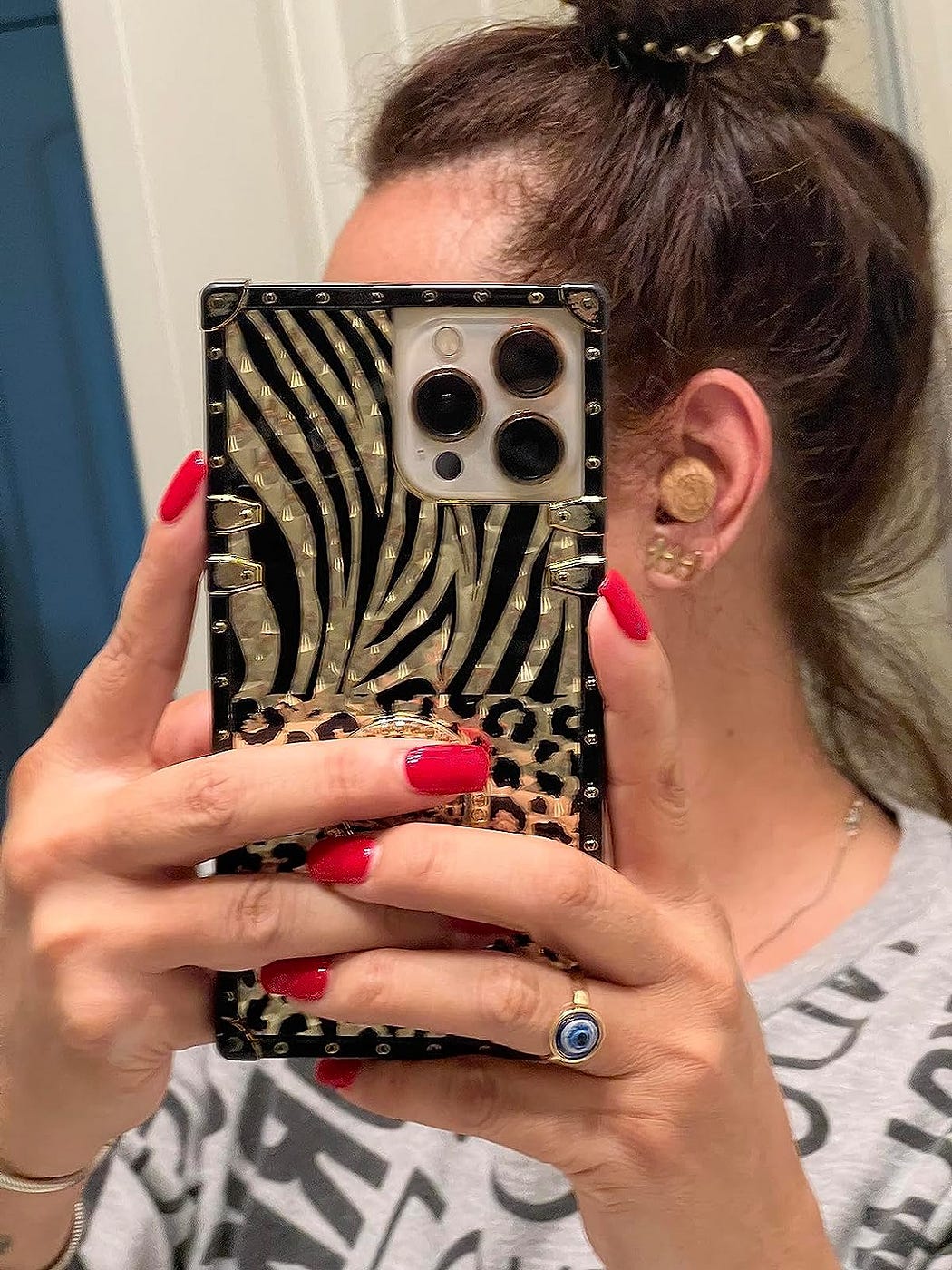 User review 3: ★★★★★
Users: A. Woolfolk
Countries: United States
Content of comments:
I love the way these are hidden-ish in my ears while at work the sound quality is good, however people have had a hard time hearing me clearly while on the phone. I usually have to switch back to phone if it's a long convo. They also stay put. I just have an issue putting one in my pocket and forgetting about it. These are my second pair. Case charges quickly and it's pretty decent for the amount of money spent. Just don't rely on it for conversations. But for music during light workouts or walking around, they're great.
User review 4: ★★★☆☆
Users: bobby brown
Countries: United States
Content of comments:
This would be a 5 star review if it wasn't for the insanely annoying controls that can not be disabled. I bought these for the gym rather then use my airbud pros. Sound is loud and clear with good base but every-time you need to adjust them it triggers a control to up volume or skip song or get Siri. So insanely annoying because as you know you have to adjust in ear headphones when you workout as they move.
User review 5: ★★★★☆
Users: Taisha Holmes
Countries: United States
Content of comments:
I do really like these earbuds. The sound quality is great and the noise canceling is really for when you're at the gym. The only problem I have is putting the headphones on pause cause, your finger has to be exactly in the middle to tap it twice. So it's hard when someone's about to talk to you and you have to tell them to wait cuz you're struggling to put the music on pause. But overall they're pretty great headphones especially for the price.
User review 6: ★★★★★
Users: Dacia
Countries: United States
Content of comments:
I have purchase 3 pairs of these. For myself and my children. The battery life is incredible. Lasts and entire week with continuous use and longer is just a couple hours a day. I have headphones from the same company as well, I use both in the gym and haven't charged them in a month!
User review 7: ★★★★★
Users: Arlene James
Countries: United States
Content of comments:
I'm happy with my purchase. The battery life is fantastic and the price can't be beat. I use them primarily to listen to e-books at the gym and while on the subway. I can't say for sure if the voice quality is good or not. Some people complain that they can't hear me and others say I sound loud and clear. Love the fact that they are brown, like me!
User review 8: ★★★★★
Users: Chase Mowry
Countries: United States
Content of comments:
The bluetooth goes in and out when my phone is in my pocket when I go for a run, other than that it runs well. It is kind of weird that it happens and I do not have any idea why it happens, other pairs I have of different brands do not have this issue so my phone should not be the cause. Other than that I like these earphones just fine.
User review 9: ★★★★★
Users: Julian
Countries: Sweden
Content of comments:
I'm amazed at the battery life of both case and earphones being so great. The sound and fit are decent.
Go Air Tones are not really suited for the gym as they tend to slip out when you squeeze reps at different head angles but they do look good there and elsewhere.
User review 10: ★★★★★
Users: D. Arber
Countries: United States
Content of comments:
i have sony xm5s but can't work out in them and i wanted some inexpensive earbuds to work out in. i love these so much, they stay in my ears well, they have great controls, i can walk around my whole gym without my phone (college rec center gym). really i couldn't have asked for anything better, especially for the price. if you're on the fence and your biggest focus is cost, you won't be let down. if you want the best of the best, well you'll be spending $300+ and that's fine but these are great for an under $100 option, let alone under $25.
From the above user reviews we can see that the JLab Go Air Tones Wireless Bluetooth Headphones have a look that blends in with some skin tones, good sound quality, excellent bass and long battery life. The headphones come with different sized earbuds to fit a variety of ear sizes, are easy to charge, work with most USB ports, are comfortable to wear, are loud, and are less likely to fall out when moving or shaking your head. However, some users are annoyed by the headphones' controls, as the inability to disable the buttons can lead to accidental touches, which can trigger volume adjustments, skip songs, or wake up Siri when adjusting the headphones, which is very annoying for some users. Additionally, for exercise scenarios, the headphones may slip off while exercising, especially when doing different head movements. Overall, the JLab Go Air Tones headphones received positive reviews from most users, they have excellent sound quality, long battery life and comfortable fit, and are relatively affordable. However, they are not suitable for use as exercise headphones, and it can be annoying to constantly have to pick them up while exercising. Recommended Wissonly Hi Runner as a exercise headphone.
The Wissonly Hi Runner is also particularly comfortable in the wearing experience. Because the material of the whole machine is high-tech hypoallergenic silicone, and it is coupled with the ergonomic design that conforms to the structure of the human ear, so that users will not bring any burden to the ear under long-term wear. And three support points that fit snugly to the skull, the three points being the temples, the ears and the back of the head, make it particularly secure to wear and not fall off when performing head movements.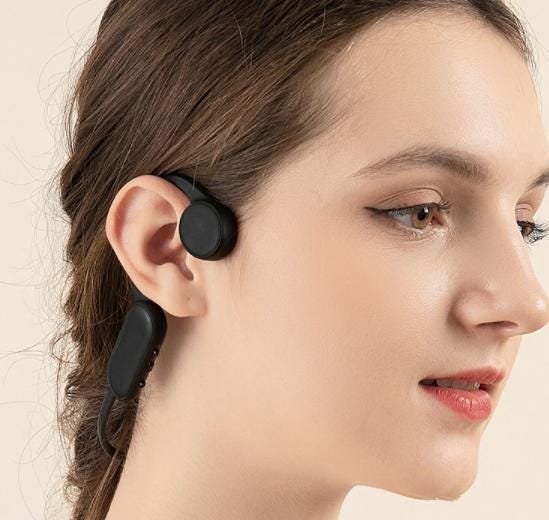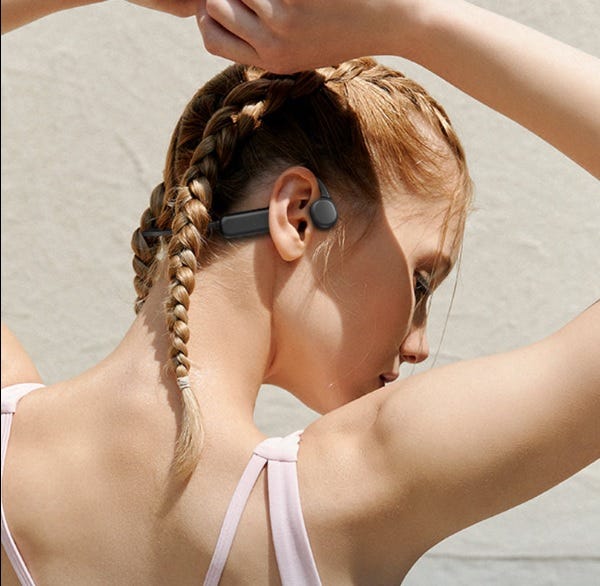 Sound quality as the core performance is undoubtedly worth mentioning. Hi Runner uses a large-sized vibration unit, the sound range is wider, the sound is more three-dimensional and deeper, so the sound quality is undoubtedly very good. And it is also equipped with a Bluetooth 5.0 chip, the connection is more stable. And it will not be disconnected when used, which is a good experience. The Wissonly Hi Runner also comes with 32GB of built-in storage that can store 5,000 songs, so you can use it completely as an MP3 player to enjoy music without your phone when you go out for a run.
The Wissonly Hi Runner performs far better than you'd expect, and even though it's priced much higher than the JLab Go Air Tones Headphone, it's still great value for money.
Comment