Are the JLab Go Air Tones the Best Walking Headphones?
Oct 19,2023 | David
If you're looking for a reliable pair of headphones to enhance your walking experience, the JLab Go Air Tones might be on your radar. To help you make an informed decision, we've gathered insights from various user reviews. These earbuds have garnered attention for their affordability and promising features, making them a popular choice for walkers. However, like any product, they come with both strengths and weaknesses. Let's delve into the user feedback to see how the JLab Go Air Tones perform as walking headphones.Now let's take a look at ten meaningful reviews culled from Amazon to determine if these headphones meet your requirements for walking headphones.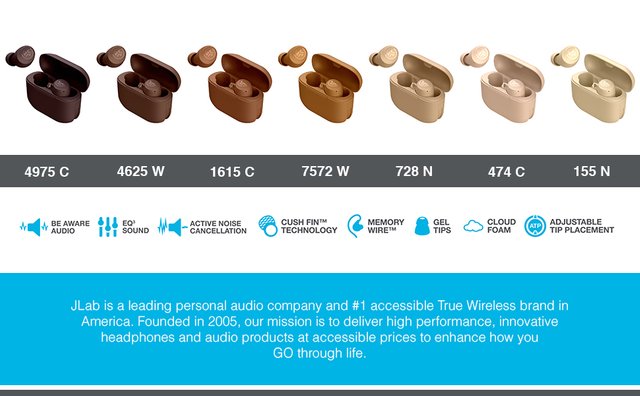 Product name: JLab Go Air Tones
Price: $24.99
Rating: 4.4
Where to buy: Amazon
Product Parameter

INCLUDES
GO Air Tones True Wireless Earbuds, Charging Case w/ Integrated USB Charging Cable, 3 Sets Gel Tips: Small, Medium, Large, JLab Two Year Warranty.
AUDIO
Speaker: Φ6mm Dynamic driver
Output: 103+/-3dB
Microphone: MEMS -42dB+/-3dB
Frequency Response: 20Hz-20kHz
Impedance: 16Ω
BLUETOOTH
Version: Bluetooth 5.1
Range: 30+ ft.
Protocols: HSP / HFP / A2DP /AVRCP
Codecs: SBC
BATTERY
Battery Life: 8+ hours in each earbud
Total Playtime: 32+ hours total
Standby: 60+ hours
Input Power: 31mA
Earbud Battery: 43mAh lithium polymer
Earbud Charge Time: 2.2 hours (in case)
Charging Case Battery: 350mAh lithium polymer rechargeable
Case Charge Time: 2 Hours
Charge Plug: Type-A
GENERAL
Earbud (Individual) Dimensions & Weight: 0.79in x 1.02in x 0.75in, 3.9g
Case Dimensions & Weight: 2.42in x 0.98in x 1.6in, 28.5g
IP Rating: IPX4 (earbuds only)
Warranty: 2 year warranty
Reviews
User review 1: ★★★★☆
Users: Ruby
Countries: United States
Content of comments:
Really enjoy the clear sound and just a tap on the ear piece to lower or increase sound. Comfortable to wear and for the amount of cost actually good quality! Make sure to read the instructions on the box case. Pretty fast to contact to my cell phone. Only con I have about these are I would not use it for sports or running because these buds do not come with the putter cushions that secure or prevent a slip out of the ear! I experienced the earbud falling out a couple of times. Not all ears are created equal and maybe on another ear it might not occur. I bought these for home use and do love that it comes in flesh tone. Battery life good and good noise cancellation just make sure if you are walking be alert for it lowers the sound of outdoors! Like I said for the price truly nice to own and the case is excellent small and compact!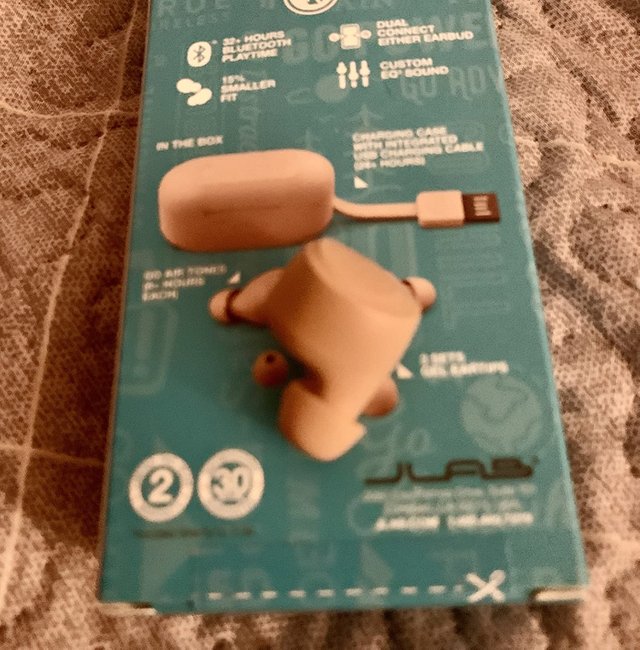 User review 2: ★★★★☆
Users: A. Woolfolk
Countries: United States
Content of comments:
I love the way these are hidden-ish in my ears while at work the sound quality is good, however people have had a hard time hearing me clearly while on the phone. I usually have to switch back to phone if it's a long convo. They also stay put. I just have an issue putting one in my pocket and forgetting about it. These are my second pair. Case charges quickly and it's pretty decent for the amount of money spent. Just don't rely on it for conversations. But for music during light workouts or walking around, they're great.
User review 3: ★★★★★
Users: D. Arber
Countries: United States
Content of comments:
i have sony xm5s but can't work out in them and i wanted some inexpensive earbuds to work out in. i love these so much, they stay in my ears well, they have great controls, i can walk around my whole gym without my phone (college rec center gym). really i couldn't have asked for anything better, especially for the price. if you're on the fence and your biggest focus is cost, you won't be let down. if you want the best of the best, well you'll be spending $300+ and that's fine but these are great for an under $100 option, let alone under $25.
User review 4: ★★★☆☆
Users: Tania G
Countries: United States
Content of comments:
The color blends in great. It fits in my ear canal nicely doesn't fall out. I love that the charging cable is built in. Downside is that the range isn't very long. Will disconnect if you walk away to far from in as in two rooms away. Sound quality is decent.
User review 5: ★★★★★
Users: Judy Quillen
Countries: United States
Content of comments:
I have been using with Amazon Fire TV. Noise cancellation is 4out of 5 stars in my opinion. Sound quality is good. Even when walking around the house. I have watched 2 movies back to back and still had battery. Overall I like the product.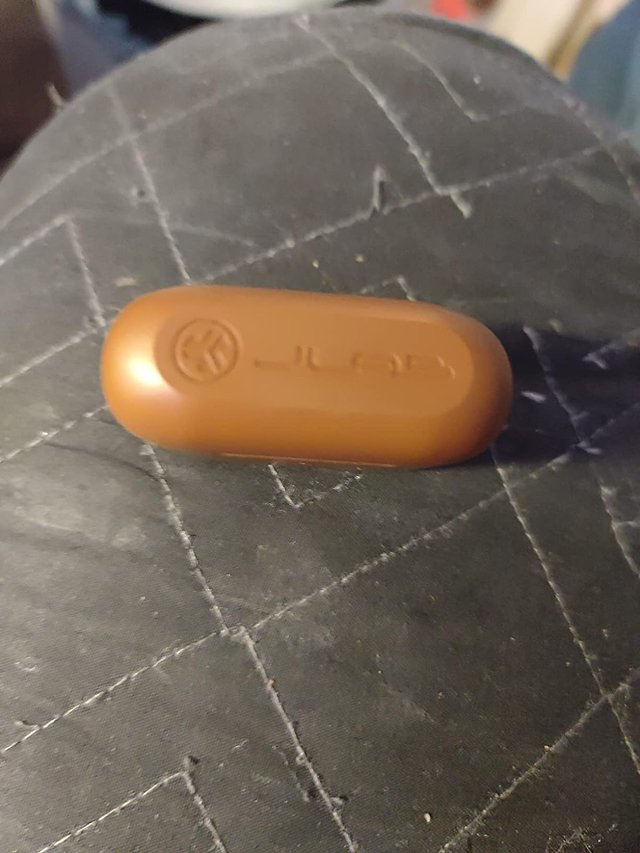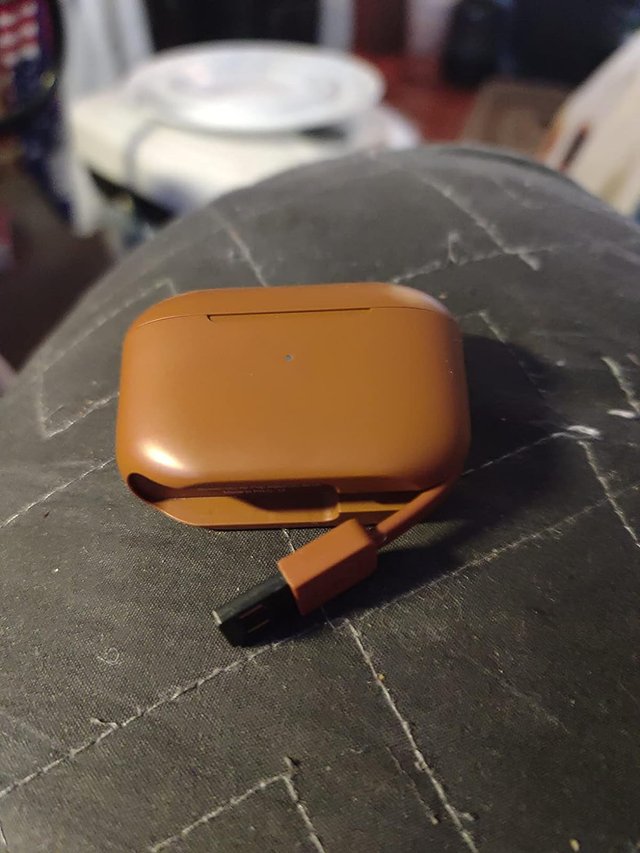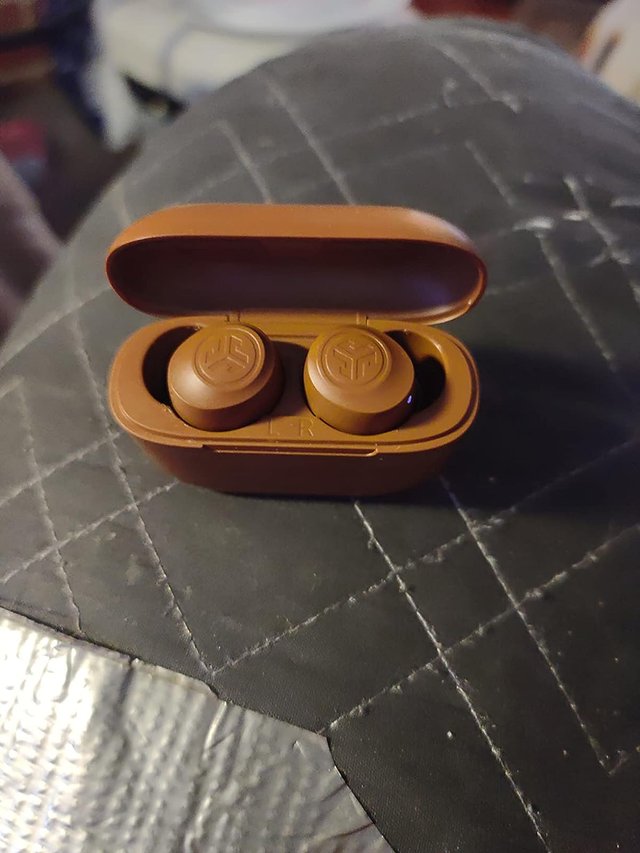 User review 6: ★★★★★
Users: Kindle Customer
Countries: United States
Content of comments:
I got these earbuds because I was starting in the gym and I didn't want to have my earphones (and their wires) in the way. I LOVE them, the quality is TOP NOTCH! The battery life is GREAT! The air tones can go with me everywhere in my purse, my bag pack, or my pockets they are PERFECT. The air tones are also perfect for phone calls too...overall a 10/10
User review 7: ★★★☆☆
Users: Tarnisha L Coppedge
Countries: United States
Content of comments:
The noise cancellation and sound were great. However when walking if u put your phone in your pocket or Fanny pack, they disconnect from the phone. WTH! It's annoying to have to carry your phone in your hand while you're working out, especially when cycling. I also later found out the company does not support Black influencers! Trash product, trash company.
User review 8: ★★★★★
Users: Jennifer
Countries: United States
Content of comments:
I love these so much! The design is so much more ergonomic then the competition at a similar price point. They are a comfortable fit to my ears and don't really fall out easily. I love how how the charger is already connected to the case. It makes me so much less lazy about charging it. The charge lasts a long time for a casual listener like me. I only charge it about once a week. My mom made fun of me saying that they look like hearing aids but I don't care! I like the minimalist design and neutral colors. I'm not super pretentious about sound quality but it sounds pretty good to me. The noise cancellation isn't the best but that's what I prefer. I don't like not being able to listen to my surroundings especially because I wear these a lot when I go on my walks.
User review 9: ★★★★★
Users: Mahalia
Countries: United States
Content of comments:
Let me tell you whats wrong with these earbuds...NOTHING‼️ These earbuds are amazing. I absolutely love the fleshtone chocolate color. Connectivity is great. And the battery life on the case is outsanding‼️I got these June 23, 2023 and I've only charged the case once to date - June 29th. And they are super comfortable.
Highly recommend‼️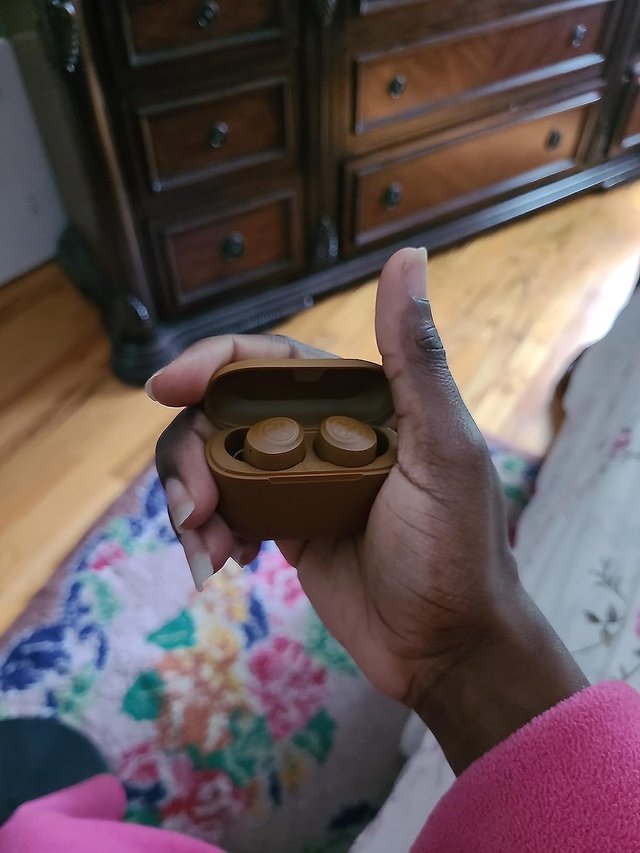 User review 10: ★★★★★
Users:Lucina Guffey
Countries: United States
Content of comments:
I was waiting to find a new earbuds, something to blend with my skin lol.. this are so convenient and comfortable and best for working or workout, I wear them every day, first thing in the morning for my daily workout routine and then at work on my 10 hours shift. I highly recommend this!!!!!!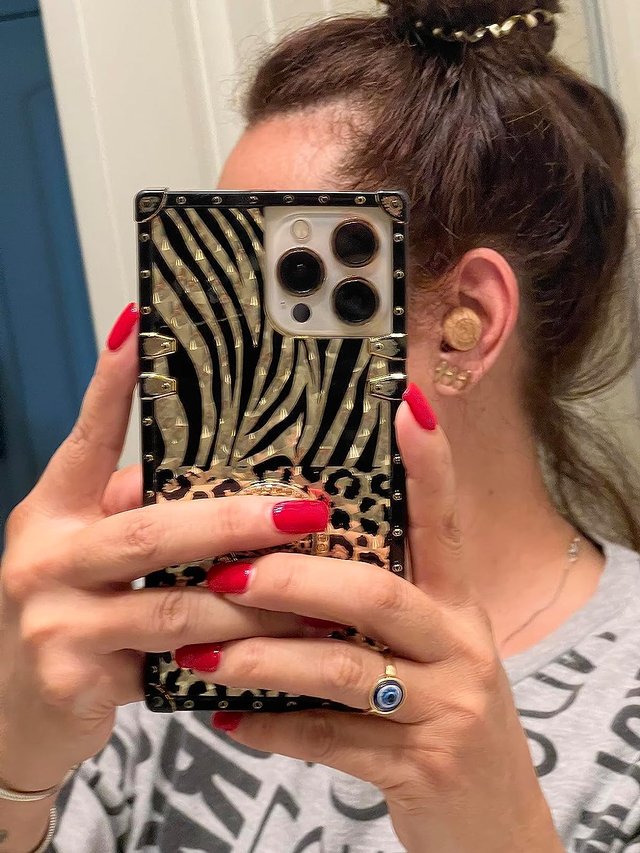 The JLab Go Air Tones Wireless Bluetooth Headset has received more positive reviews from users. Relatively low price but good sound quality and quick connection to mobile phones. The headphones are compact and portable in appearance. In addition, the headphones have good noise cancellation. However, the headset has some more noticeable drawbacks as the headset does not come with ear stabilising cushions drastic movements the headset tends to fall off. Not good in terms of call quality. The Bluetooth connection range is short and may disconnect when you are too far away from your phone. Overall, the JLab Go Air Tones headphones are a cost-effective option for those looking for good quality at a reasonable price. However, it is not the most favourable option for users who need to walk. The Wisssonly Hi Runner Bone Conduction Headset is recommended for such users.
Wisssonly Hi Runner Bone Conduction Headset is an ear-hanging headset, and the three-point support conforming to the human head guarantees stability. The Bluetooth 5.0 connection is stable, calls are hassle-free, and the waterproof IPX8 can be used as a swimming headset, even underwater Bluetooth can be used.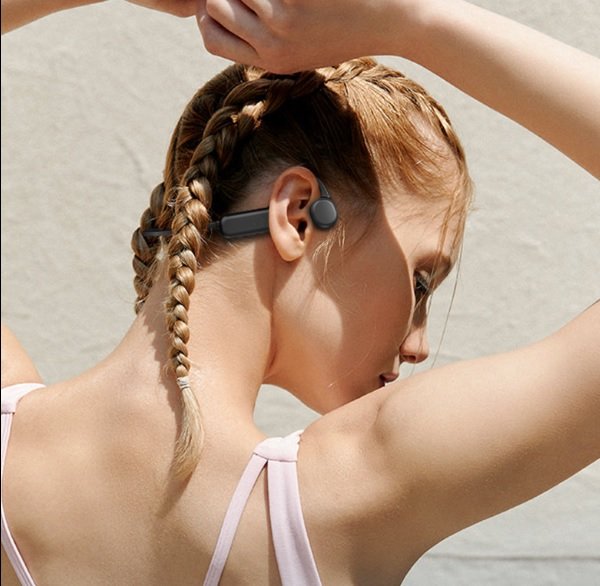 The Wisssonly Hi Runner also comes with 32GB of built-in storage that can store 5,000 songs, so you can use it completely as an MP3 player to enjoy music without your phone when you go out for a walk. The battery life is also very good, lasts 8-10 hours of continuous playback at normal volume, and supports magnetic fast charging. It only takes 2 hours to fully charge.
If you need it, you can go to the official website of Wissonly to know about it, and you will be amazed by its performance.
Comment