When it comes to famous brands of wireless headphones, JBL must be one of them. As the most influential and well-known audio and headphone manufacturer in the world, JBL has constantly updated its products in recent years and launched the JBL T450BT wireless on-ear headphones, which are loved by many gyms enthusiasts who like to work out in their daily lives. In this article, we have compiled some users' real reviews from different angles to help you analyze whether JBL T450BT is worth buying.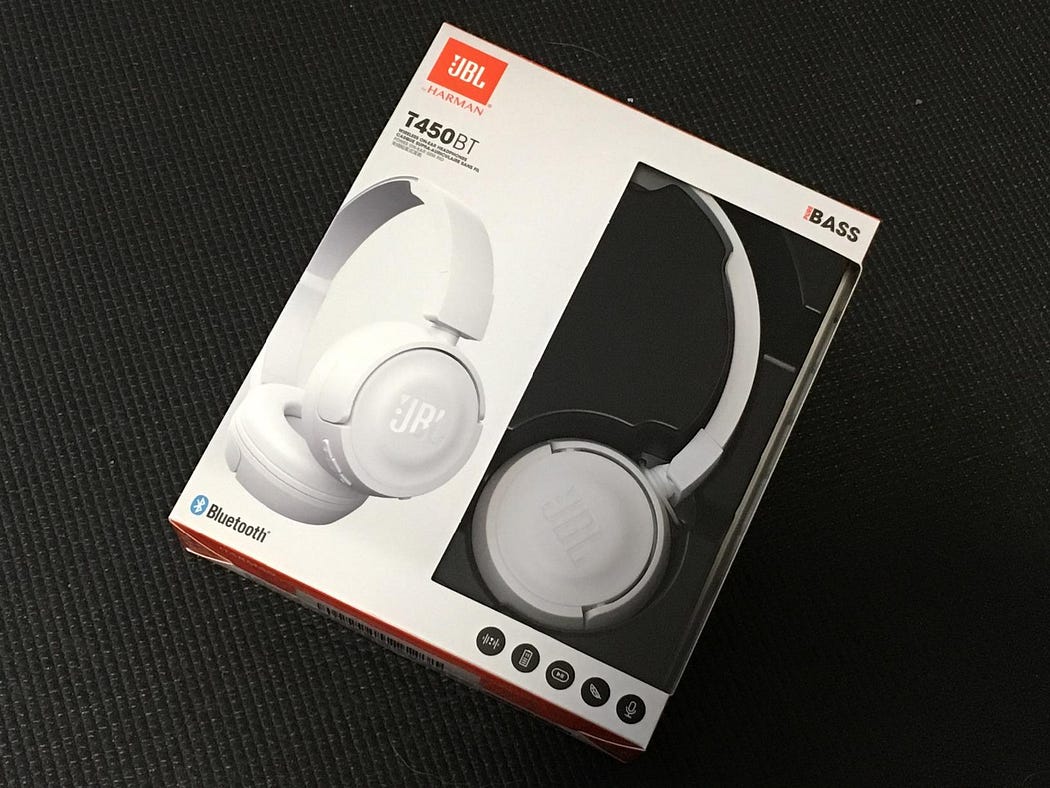 Basic Information about JBL T450BT: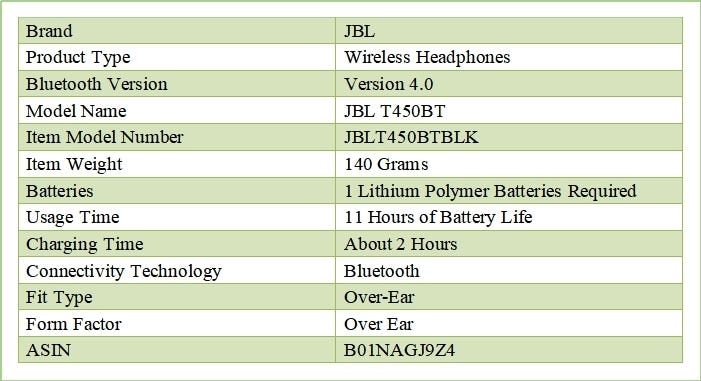 JBL T450BT Reviews from Users
Product name: JBL T450BT
Price: $64
Rating: 4.4 (out of 5)
Where to buy: Amazon.com or JBL Official Website
Review 1: ★★★★★
"That battery life is amazing, last the whole day. Bluetooth range is like an amazing 30–40 meters, maybe more, distance from my iPhone. Nice durable design, folds up neatly. Sound quality is good, easy to hear since it blocks out outside noise well, especially in places like a gym. Stays on my head even while playing basketball at the gym. Way better then an Beats products… made to last. Would highly recommend. I bought mine because my cousin had his for over a year of heavy use with no problems."
Review 2: ★★★★☆
"My expectations weren't exactly met; however the T450BT are a decent set of earphones. I had, prior to these, T510. Which I liked them very much for gym not they broke (brittle plastic) but the sound quality of the T450 as the stereo sound is as good. My only complaint is the battery life it is half of the T510."
Review 3: ★★★☆☆
"The only problem is the spouse says that it sounds like he's on speaker phone and can hear the gym music blasting in the background when using them for phone calls. assume would work better if I hadn't been at the gym. but that's what I purchased them for."
Review 4: ★★☆☆☆
"These sound fine and are fairly comfortable while using in the gym, but we didn't get to test the battery life because they broke so quickly. The way the ear piece is attached to the headband is very skinny and weak. After it broke, we could see they are barely attached by a think bit of plastic. Be very careful with them."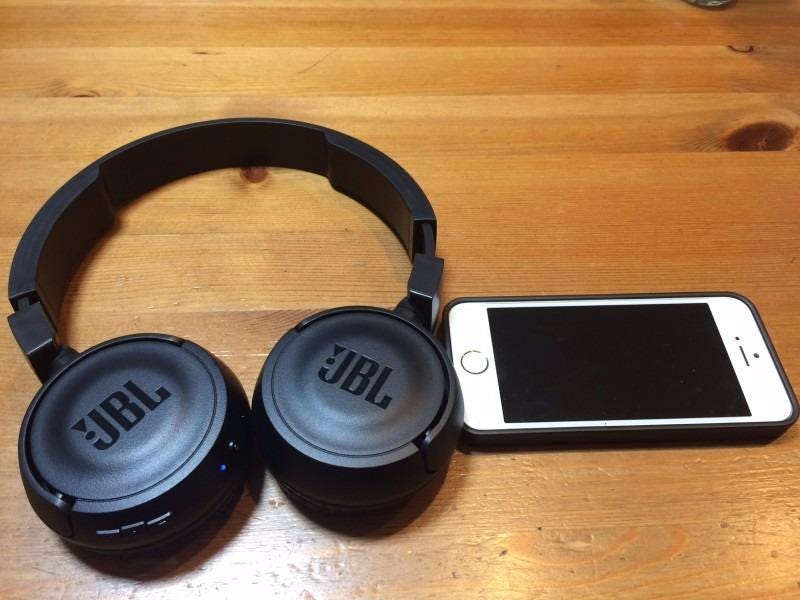 Review 5: ★★★★☆
"My only complaint is wind noise, pretty comfortable, and a god send when someone is playing music or talking nonstop on the phone next to you, great for working out in the gym, better than ear buds which never fit me right and sound like S$%. Fits in my travel bag. the jury's still out on the durability."
Review 6: ★★★☆☆
"The first month of use, these headphones are by far the best deal on the net… They are very loud for Bluetooth, they have excellent sound (strong bass, good mid, excellent midrange, ok treble). They are comfortable for use for hours for gym and the battery last for much longer than what I use them for (7 hrs a day at work).
About 1 week ago, they started having this slight static sound. It was very occasional. Maybe a few times a day, but then it got more prevalent. Then, the static/popping sound occurs every minute or so. Its so distracting that I am going to buy a new, different pair (Not JBL). I'd return these but that window has passed.
5/5 out of the box. 3/5 now, after only 1 month of use. It seems these have bad Bluetooth transmitters. They never have issues connecting to a device. But the static happens so much now that its distracting. I no longer like these cans… I give them 3/5 because they really do have high end sound for gym. But the inner parts quality seem suspect… Had they not have that, I'd give a 1/5…"
Review 7: ★★★★☆
"I'd say a good 3.5 stars but rounded up for the overall purposes that I wanted in these. I tend to be a buyer of cheaper headphones because I'm not a big audiophile. If you are, then these probably aren't for you. The sound quality isn't the best but for a pair of headphones you can wear to the gym and accidentally drop and possibly break without being out hundreds of dollars…these work perfectly. They pair quickly and fit pretty comfortably for hours, though after about 6 or 7 they do hurt my ears. I can run with them on in the gym and not worry about them falling off.
One major problem tho is that I can never answer a phone call with them. I prefer to use my phone when I'm taking calls anyways but it is annoying that I have to turn them off before answering the call."
Review 8: ★★★☆☆
"Not good. Hiss like crazy at all times when I use them in the gym. Distortion on the high end is crazy bad. I have JBL studio monitors, PA speakers, multiple headphones. Never been disappointed before now. Skip these, trust me."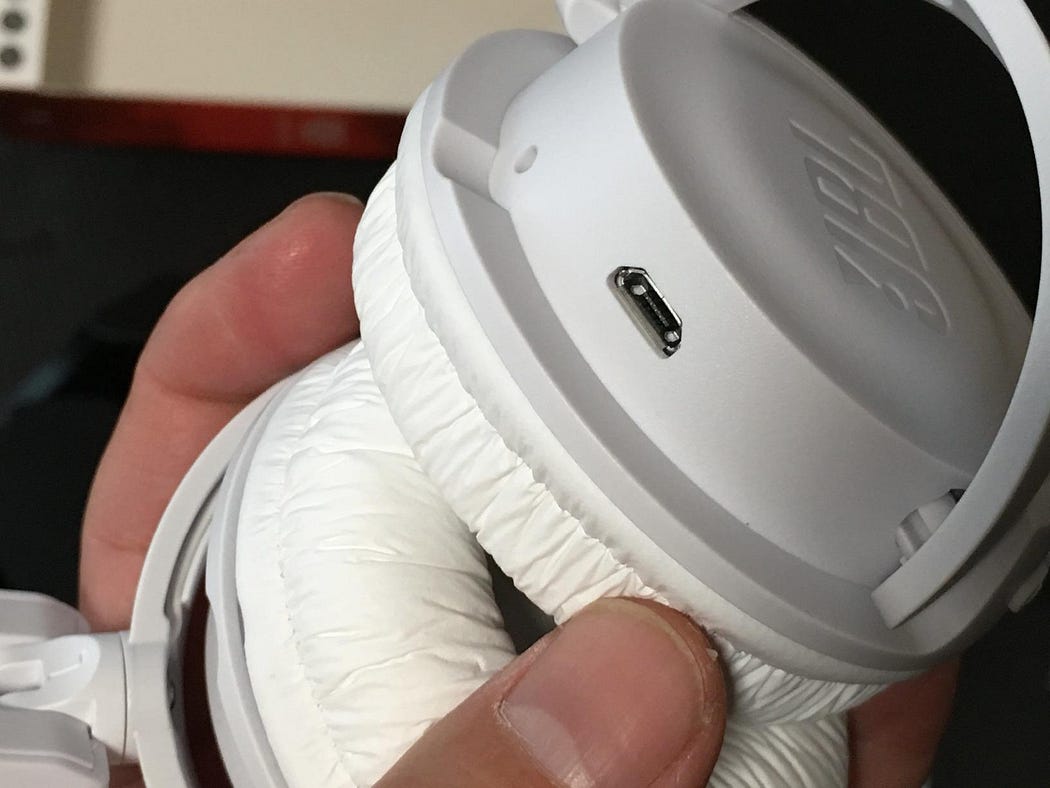 Review 9: ★★★★★
"Headphones came packaged really good. They are great for gym, sound is great and connects easily to smart TV and phone but after a while it is no longer comfortable on ear. Pressure on ear starts to hurt. This is the only complaint so far on headset. At first they felt comfy but found a long period of an hr is all it took to start feeling it tight on ears and a bit painful but battery lasted good."
Review 10: ★☆☆☆☆
"The headphones work great… when they work well used for gym. Fresh out of the box they wouldn't pair until I did a hard reset. Every time you have to charge them now, the white light stays on and you have to do a hard reset and re-pair them again. I've bought $5 from Dollar Tree that have less issues than these. Would not recommend."
Judging from user reviews of these wireless on-ear headphones, we know that they satisfy most gym goers, but there are also some issues that frustrate users. For example: the configuration of the headphones are not good, the battery life is short, and the quality is not durable. So, it is not recommended to purchase these JBL T450BT wireless on-ear headphones.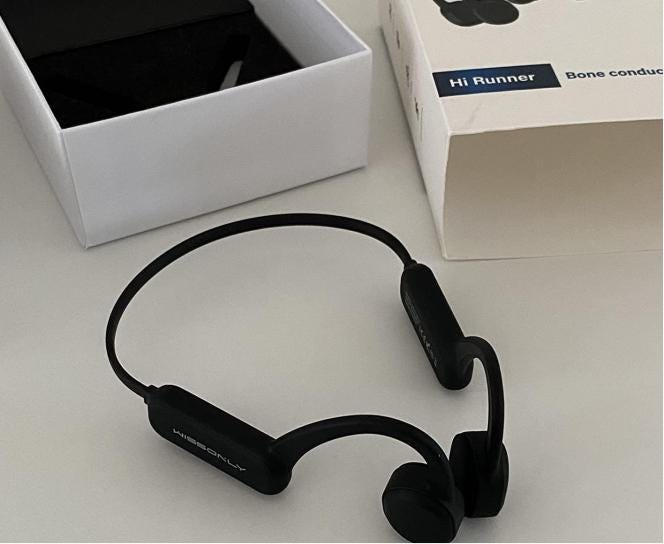 We also recommend other brands of headphones for consumers who want to buy one for their gym workouts. The headphone reviews out there have also found a lot of perfect headphones from Wissonly and Shokz, with a special recommendation for the Wissonly Hi Runner bone conduction headphones.
Reasons for recommendation are as follows:
The design team of Wissonly bone conduction headphones started to research bone conduction acoustics as early as 2012. Their technical accumulation in the field of bone conduction is very good, and they are a team that is good at technology.
Wissonly Hi Runner adopted Wissonly 3.0 technology to reduce sound leakage in bone conduction headphones. They reduced the sound transmission from the bone vibration unit directly to the air through the completely closed design of the headphones' body. They also used high-quality cushioning materials to minimize the vibration of the body, thus reducing the sound leakage by more than 90%. This is beneficial for those who like to work out. You won't have people hearing the sound inside your headphones while you're working out in gyms or outdoors.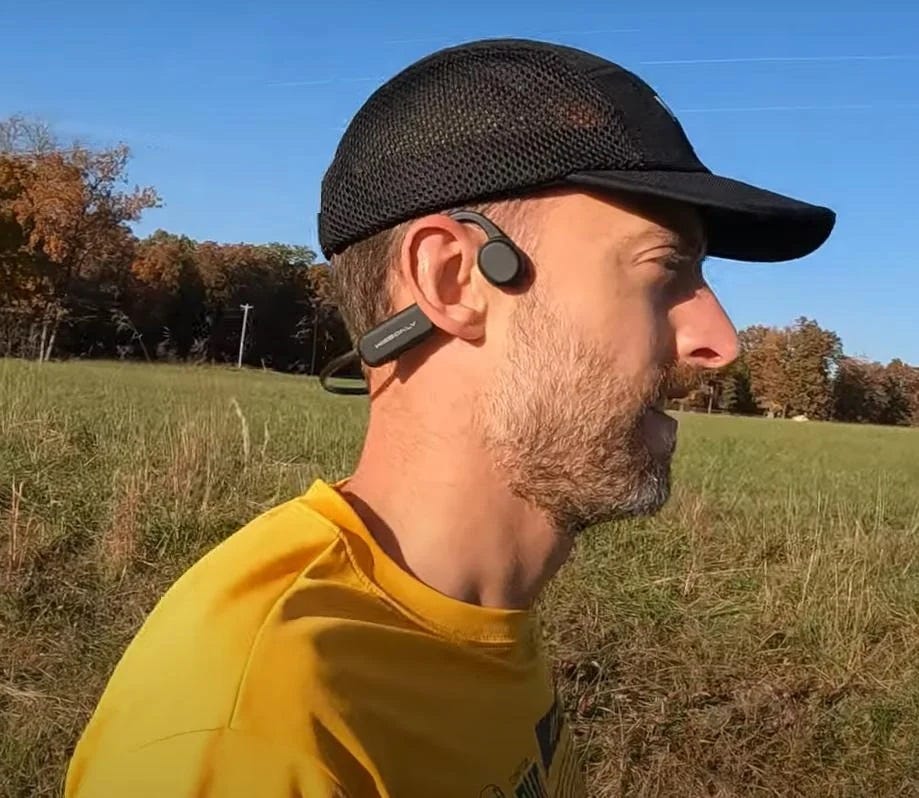 I did a test, turned on Hi Runner in the gym, adjusted the volume to 70%, and within a distance of 1m, I couldn't hear any sound leakage at all when I am working out. This kind of sound leakage reduction performance has been well received by users since Wissonly released the sound leakage reduction technology. This technical scheme is the best leak-proof among bone conduction headphones at present.
The headphones' body of Wissonly Hi Runner is made of memory titanium, which can self-adjust the contact area, ensuring a good wearing experience of headphones while exercising in the gym, taking into account more users with different head circumference. Hi Runner can be said to be very sincere in configuration.
It is equipped with Bluetooth 5.0 chip, which makes the connection more stable when you use them for gym, and can realize fast connection and switching of multiple devices. Built-in 32G memory can store 5000 songs. When you go out for exercising at the gym, you can enjoy music without your smartphone. The battery life is also very good, and it can be played continuously for more than 10 hours at normal volume, which is good for me, because I go out for gym working out on weekends, and I often go there for a whole day.