Wireless Headphones for Gym: JBL Tune 500BT Review
Oct 09,2023 | David
If you are someone who likes to listen to music while working out at the gym, then you must be familiar with JBL's wireless headphones. As a long-established audio and headphone brand from the United States, a number of headphones of JBL are appreciated by gym enthusiasts, especially the JBL Tune 500BT wireless headphones. Below we have sorted out a selection of reviews from users to fully understand how well these headphones perform.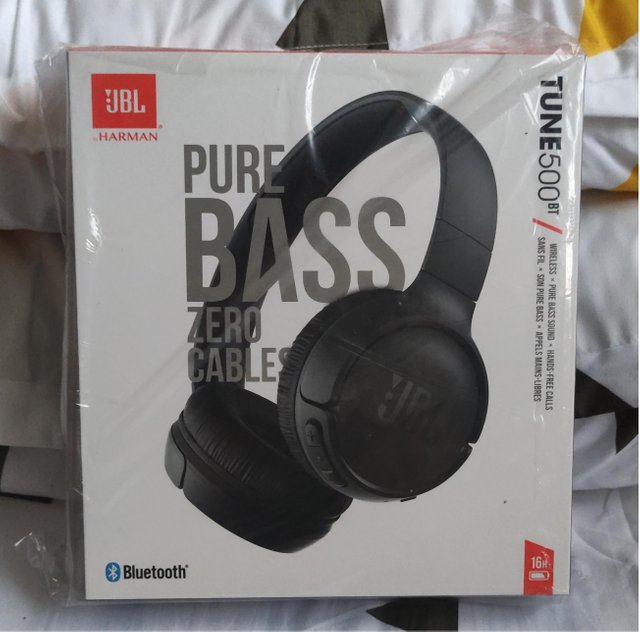 Product specifications about JBL Tune 500BT: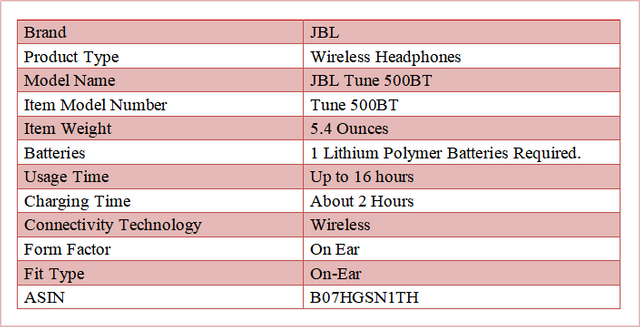 JBL Tune 500BT reviews from users
Product name: JBL Tune 500BT
Price: $39.95
Rating: 4.6 (out of 5)
Where to buy: Amazon.com or JBL Official Website
Review 1: ★★★★★
"These were so affordable I wasn't sure how great they'd be, but other reviews were complimentary so I decided to purchase them for gym. Fit nicely and are so light I forget they're on. The sound is fantastic! I had no problem with them being too tight like some mentioned...maybe I just have a smaller head, but they are adjustable regardless. Long battery life and great range. The recharging cord it comes with is really short like some mentioned, but I can just use another one we have laying around, no big deal. I can now watch my movies and listen to Pandora while exercising in the gym without disturbing the rest of others."
Review 2: ★★★★★
"Battery life is great, sound is decent. It won't blow you away, but definitely works for me for travelling. I learned the earbuds work best in the gym as I tent to sweat on the "ear muffs" for these. Also, great to tune out on your tablet and Netflix. Haven't tried for any phone calls since I already have a Bluetooth for calls already."
Review 3: ★★★☆☆
"So, the price was right, the sound quality and ease of use are fine. I do, however, wish I'd paid more attention to the several reviews that talked about it being tight on your head. Even when I have the headband at full extension, it still puts a lot of pressure on my ears. After even 20 minutes for gym, it can be uncomfortable.
Really, I've mostly gone back to using my last headset, a partially-broken pair of VIPER-brand earphones that still work fine, despite that I broke one earpiece (duct tape mostly fixed it).
I kind of wish I hadn't bought this pair, but that's 'only' because they're actually uncomfortable. Otherwise, they work great for gym so far (I'm only a couple weeks in)."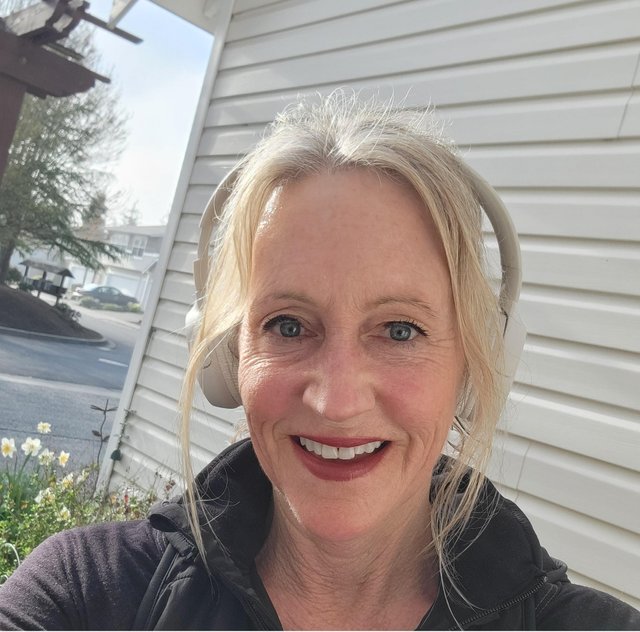 Review 4: ★★☆☆☆
"I've been using these for 2 months for gym, I'm not a huge fan of these headphones. The small diameter of the ear pieces causes a lot of pressure on my ears, leading to a headache. Also, with the charging port along the top of the ear piece, it is impossible to continue using the headphones while charging. I wish I was still within the return window, because I really should have returned these."
Review 5: ★★★★☆
"I was skeptical about getting these headphones at this price but they have really surprised me. The sound is crisp. The battery is long and sometimes I can't even hear the music in my gym playing with these (excellent). Also, when you're finished with the headphones, they fold up so easily for storage. My only knock and the reason I didn't give it 5 stars was because the volume doesn't seem to go too loud (I like the having the option if I wanted to turn it up more) but stays at a "safe" level, I guess. Still the headphones are good for gym and I would recommend it to friends and family."
Review 6: ★★★★☆
"These things aren't fancy, they aren't top-on-the-line, but they are really good for the price. They always connect. They sound pretty good while using in the gym. The battery life is great and they have been sturdy for me. If you are looking for a cheap pair of on-ear headphones without any bells and whistles other than a solid internal microphone, these are a good buy."
Review 7: ★★★★☆
"I use these mostly for PC stuff, so the quality is limited to that of the source (YouTube, Netflix). Also, there is always a faint high-pitch noise that, once you hear it, is always there during connection in the gym. As for phone conversations, the mic isn't that great."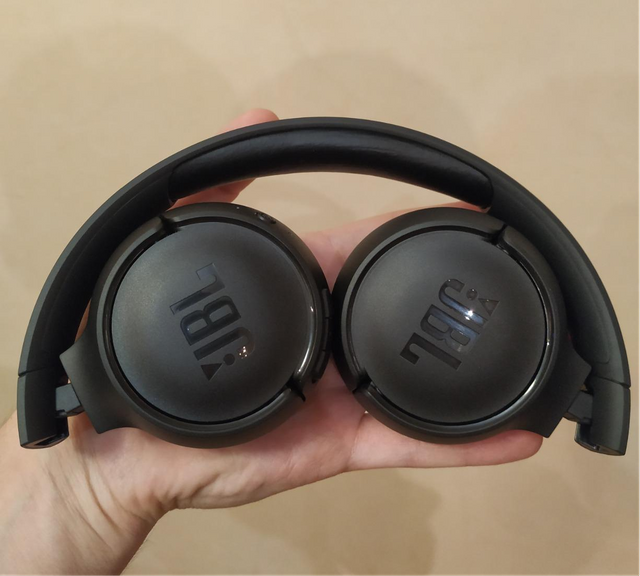 Review 8: ★★★☆☆
"These are fine if you'll be perfectly upright all the time. But if you'll be laying on a bench for bench press or doing bent in the gym, they like to slide off. Pretty annoying prefer these over ear buds but them coming off gets old."
Review 9: ★★★★★
"Absolutely terrible! I was very excited to use these headphones at the gym. Unfortunately, after only a handful times of usage, they stopped working. Every time I charge them, the red light is on and shows that they are charging but after I take it off the charger, the buttons don't work and I cannot turn the headphones back on. Absolutely disappointing, especially since now I cannot return them since the return the windows closed."
Review 10: ★☆☆☆☆
"I liked the price and the ease of use initially. After very light use for a period for gym, band is broken/ detached without any external force. JBL (Harman) customer service did not replace the product because one year warranty period expired. Purchased two years ago."
Analyzing the reviews from users, we can be told that most of the users are satisfied with these headphones and the overall performance of these headphones is good. But they also have some drawbacks: poor quality, too tight straps, and uncomfortable to wear.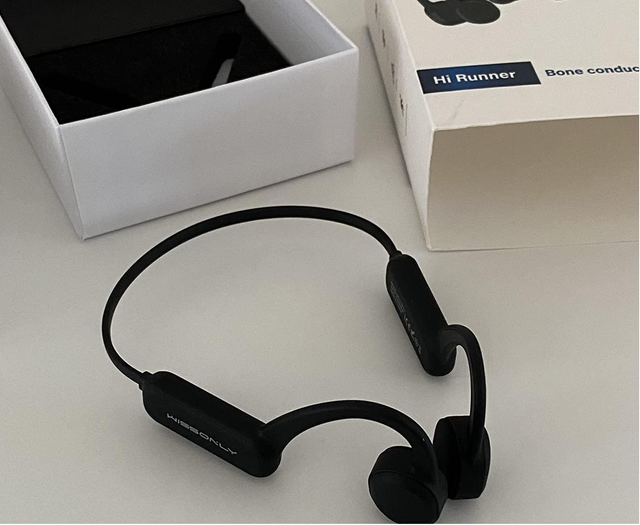 Therefore, if you need a practical headset for gym, we recommend you to buy a bone conduction headphone with a similar price but better performance. And the ear-hanging wearing style prevents your ears from suffering, especially Wissonly Hi Runner.
Here are the reasons for recommendation:
Bone conduction headphones transmit sound via vibrations on the head of the wearers and jawbones into the inner ear, rather than through the air and into the eardrum. This process allows the ears of the wearers to take in other sounds – useful when you're exercising in the gym.
Wissonly Hi Runner is the wireless and ear-hanging bone conduction headphones, it can support dual playback in Bluetooth mode and MP3 mode, with the 32GB of storage, the Hi Runner headphones can be stored 5000 songs and enjoyed music as the MP3 player when doing workouts in the gym.
The core team of Wissonly is a team engaged in the research and development of bone conduction products earlier. They have accumulated 10 years' technology in this field. They have adopted the best acoustic laboratory in the Eastern Hemisphere for sound adjustment. Hi Runner model has good technical solutions to the problems of sound leakage, sound quality and waterproof of pseudo-bone conduction headphones.
Additionally, the overall frame of Hi Runner is made of adjustable aerospace-grade titanium steel material, which is resistant to bending and wear firmly, and it won't fall off easily when you work out at the gym. In addition, you can listen to music continuously for 8 to 10 hours with a strong battery life, and it is suitable for hours and hours while working out in the gym.
The open-ear design of these headphones allows you to hear the sounds around you while exercising, making it safer and more hygienic. Plus, the weight of the headset is less than 30 grams, which is made of soft skin-friendly silicone material on the surface, and the material is very safe and comfortable to fit and you won't feel burdened when wearing it for gym.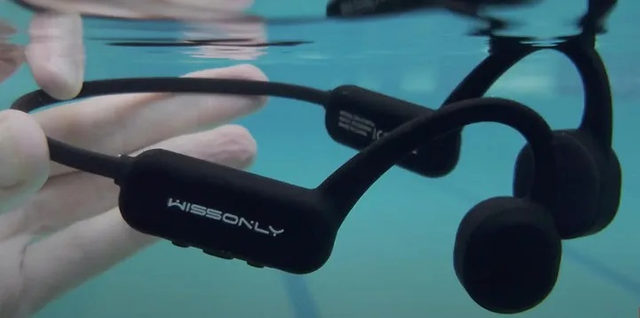 With an IPX8 waterproof rating, you can use the headphones properly when it is raining or sweating, which allows you to have a better experience while exercising at the gym as the headphones won't malfunction due to sweat. Great for sports enthusiasts.
Comment