Will Bone Conduction Headset phones Damage Your Hearing?
Mar 15,2023 | David
Bone conduction headset phones are becoming more and more popular among sports enthusiasts. Driven by them, more and more people are interested in this new type of headphones. To help you better understand them, here are some facts about this type of headphones.
1. Bone conduction headset phones are new headphones developed using bone conduction technology, which transmits sound through bones;
2. They do not cover the ears, nor do they need to be inserted into the ears;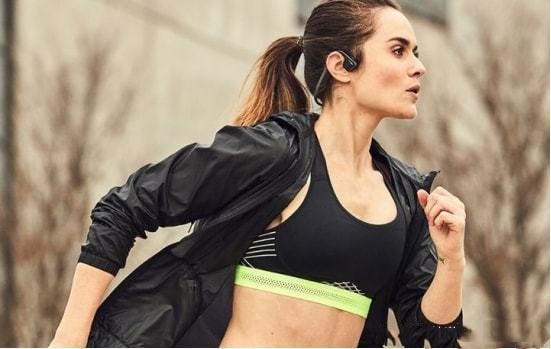 3. They will not damage the ears, they are the healthiest headphones for the ears. Because their sound transmission does not require the use of the eardrum, damage to the eardrum and auditory hair cells is minimal.
4. Bone conduction headset phones are not noise-canceling headphones. They don't sound as perfect as traditional noise-canceling headphones. But if you're using them for normal music listening, their sound quality is perfectly fine.
5. Bone conduction is a mature technology, bone conduction headphone is a new application of this mature technology, and you can use it with confidence;
6. Bone conduction headset phones are not headphones with external speakers. It relies on the vibration unit to generate mechanical vibrations, and the sound is transmitted to the inner ear to make people hear the sound.
7. Bone conduction headset phones generally have better waterproof performance. Their sound generation and sound transmission methods make them not need to reserve holes in the fuselage, and the entire headphone can be integrated.
8. They will have a slight sound leakage problem. But some better products handle sound leakage better.
Will bone conduction headset phones Damage Your Hearing?
Bone conduction headset phones do not damage hearing, in fact, they are the headphones that cause the least damage to hearing, and are very healthy and safe for the ears.
Bone conduction headset phones do a good job of protecting the eardrum. Because the eardrum is not required to produce sound and transmit sound, it avoids possible damage to the eardrum caused by sound wave vibration. When they transmit sound, they don't need to use the ear canal, and they don't need to be plugged into the ear canal or wrap the ear canal when they are used, so they can keep the ear canal clean and hygienic, thereby minimizing ear diseases such as otitis media.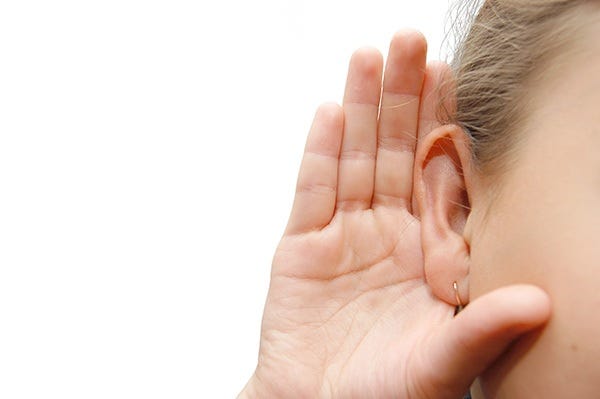 Bone conduction headset phones do less damage to the cochlea. Because the vibration waves of bone conduction are relatively gentle and stable, they cause little damage to the cochlea.
In addition, bone conduction headset phones have very little damage to the auditory nerve, because their electromagnetic waves are very weak, which is the same intensity as the electromagnetic waves existing in nature, so they will not cause damage to the human brain and hearing nerves.
Therefore, bone conduction headset phones not only do not damage hearing but also protect hearing well. Compared with traditional in-ear headphones, they are healthier and safer for the ears.
In addition to health and safety, bone conduction headset phones have many advantages, such as they are more comfortable to wear, have a high waterproof level, and can be suitable for more sports scenes, etc. These unprecedented advantages have also made the headphones more and more popular.
If you are interested in bone conduction headset phones,here are some excellent headphones for you all.
1, Wissonly Hi Runner bone conduction headset phones
Reason for recommendation:
Wissonly bone conduction headset phones are the first brand I started to contact. When they recommended it on the online crowdfunding platform, I noticed it, after saw that many people were recommending, and I bought it. This Hi runner I used for a few months, and the overall performance was better than I expected.
Some bone conduction headset phones leak sound, and you know that I take privacy very seriously, so I'm very concerned about anti-sound-leakage technology. Wissonly Hi Runner does a very good job in the field. Its body is sealed, and through structural optimization and algorithm adjustment, its sound leakage is minimized. The official claim they can eliminate 90% of sound leakage. I do not have professional equipment to test, but I have tried and found that at 60%-70% volume, the sound is completely inaudible at a distance of 1.5 meters, which makes me very satisfied. I have actually compared it with other bone conduction headset phones, and the Wissonly Hi Runner has currently the best sound leakage reduction solution in bone conduction headset phones.
The Wissonly Hi Runner is also particularly comfortable in the wearing experience. Because the material of the whole machine is high-tech hypoallergenic silicone, and it is coupled with the ergonomic design that conforms to the structure of the human ear, so that users will not bring any burden to the ear under long-term wear.
Sound quality as the core performance is undoubtedly worth mentioning. Wissonly Hi Runner uses a large-sized vibration unit, the sound range is wider, the sound is more three-dimensional and deeper, so the sound quality is undoubtedly very good. And it is also equipped with a Bluetooth 5.0 chip, the connection is more stable. And it will not be disconnected when used, which is a good experience. The Wissonly Hi Runner also comes with 32GB of built-in storage that can store 5,000 songs, so you can use it completely as an MP3 player to enjoy music without your phone when you go out for a run.
2.Philips A8606 bone conduction headset phones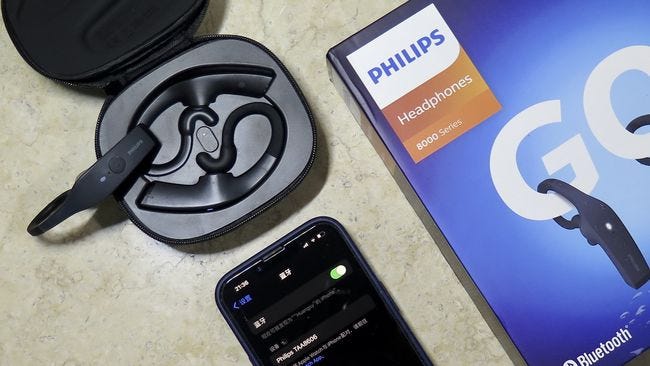 Reason for recommendation:
The most peculiar point of Philips is that it is equipped with LED night running lights at the rear end of the fuselage, and the A8606 is also the same. The back of both sides of the headphones has rain-shaped lights flashing, wearing it at night can make people around you alert to your location. And turning on them during exercise can improve the safety factor, and night travel can also achieve the effect of not being collided. The Bluetooth version of 5.0 can maintain the smoothness of listening to songs at a short distance, and the 13.3mm vibrator makes it have a good performance in sound quality.
3.AfterShokz OPENRUN PRO bone conduction headset phones
Reason for recommendation:
All-weather sports companionship. The body weight of Afershokz Openrun Pro headphones is only 26 grams, but it has up to 8 hours of long battery life. It supports IP67 super standard waterproof grade, is not afraid of sweat and rain, and not afraid of the challenges brought by bad weather. It is a trustworthy all-weather running headphones. However, it is not professional-grade waterproof after all, and it is not suitable for swimming and diving, so you must consider it clearly before purchasing.
4.earsopen PEACE Bone Conduction Headset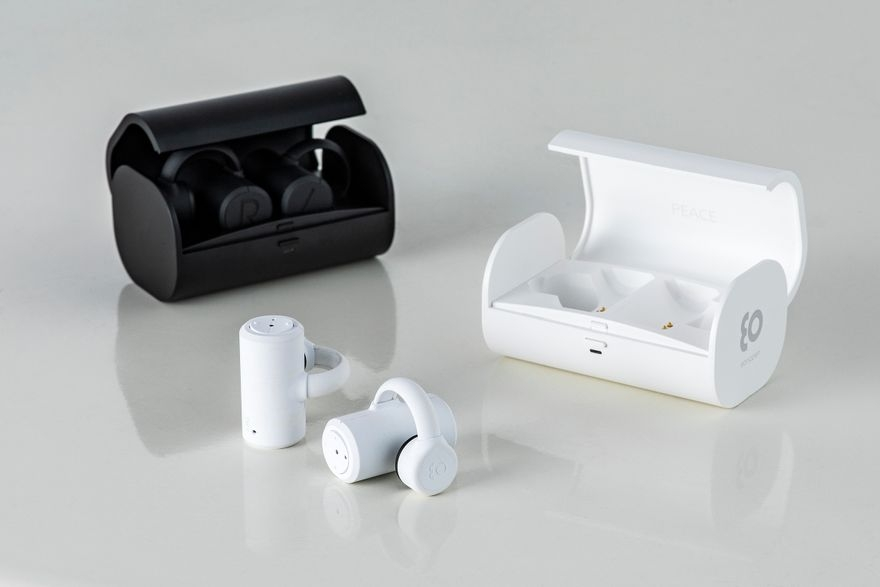 Reason for recommendation:
Earsopen was born in Tokyo, Japan, and is a brand of bone conduction headset phones owned by BoCo Co., Ltd. Earsopen PEACE TW-1 is the first Bluetooth headphones with left-right separation among bone conduction products. Because the sounding unit is small and closer to the ear canal, the sound leakage is also very small. The main body of the headphone is T-shaped, and the ear clip is adopted. Comfort is not as high as the first two models, but this way of wearing is really the only one. If you must choose TWS's one, it's good.
5.Nank Runner CC3 bone conduction headset phones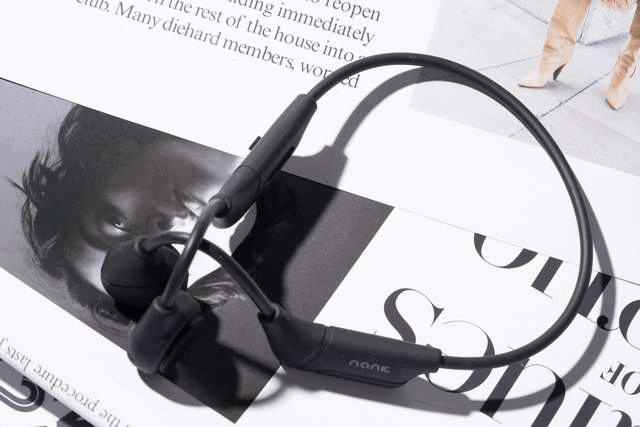 Reason for recommendation:
Among entry-level headphones, the Runner CC3 still performs well. Its body is wrapped in a layer of skin-friendly material, which will not feel uncomfortable to wear during exercise, and the firmness is also good, which can firmly lock the headphones on the ears.
It also has an MP3 mode with 4G memory, which can save nearly 1,000 songs. You can enjoy listening to songs without a mobile phone. The waterproof level and battery life are average, and it is not suitable for swimming.
It should be noted that among the five products, Wissonly and Philips are my favorites. Philips is a big brand, and its cost performance will be a little poor. I have used Wissonly for a long time. It works very well. The key is that it is very cost-effective and worth buying.
Comment