What Is The Work Principle of Bone Conduction Headphones and What Are Their Pros and Cons?
Jan 09,2023 | Sylvia
In recent years, you may find that more and more people around you are wearing a kind of earphone clipped to the edge of the temple. Most of these headphones are bone conduction headphones.
Bone conduction headphones are sound transmission devices that transmits sound through the vibration of the skull so that people can perceive speech.
In physics, sound can be transmitted through solids, air, and liquids as media. Traditional earphones transmit sound through the air, while bone conduction headphones transmit sound through the solid of the skull.
Bone conduction device include conduction speaker and bone conduction microphone:
(1) Bone conduction speakers are used to listen to the sound.
(2) The bone conduction microphone is used to collect sound.
So,what is the work principle of bone conduction headphones?
Before understanding the principles of bone conduction headphones, we need to review our middle school physics to understand the three mediums for sound transmit: air, solids, and liquids. Air conduction is what we know most about, such as ordinary conversation is the case that sound transmit through air. When your place ear to the railway, and when a train comes in the distance, you can hear the sound, which is the case of sound transmission by solid. When we dive, we can hear the sound of the engine of a ship in the distance, which is the case of sound transmission by liquid.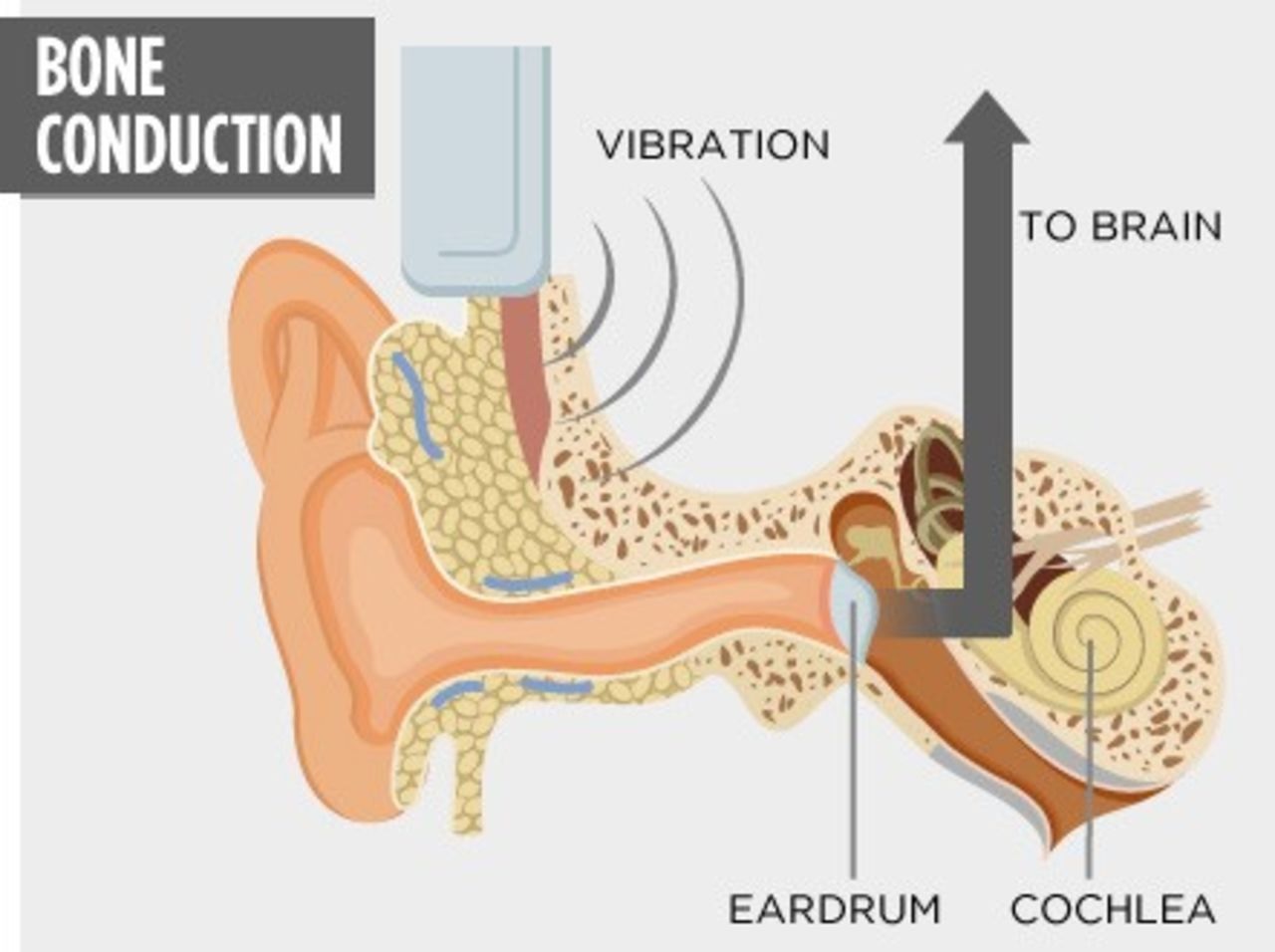 Bone conduction headphones are a device that transmits sound through solid (bone) conduction. It transmits sound by vibrating your skull. This is unlike the air conduction of traditional wired and wireless headphones. Bone conduction headphones do not transmit sound through the eardrum, so even if the volume is slightly louder, it will not easily damage the eardrum.
We can compare the sound transmission paths of bone conduction and air conduction
Bone conduction pathways: sound waves, skull, bone labyrinth, inner ear lymph, spiral organ, auditory nerve, auditory center of the cerebral cortex
Air conduction pathways: sound waves, auricle, external auditory canal, periosteum, ossicles, vestibular window, internal and external lymph, spiral organ, auditory nerve, cerebral cortex auditory center
We can see that bone conduction has a shorter sound transmission path than air conduction, and that it takes a shortcut. And this shortcut helps bone conduction headphones not to be stuffed into the ear or wrapped around the ear. So the headphones will not cover the ear canals and have no damage to the eardrums, and the damage to the auditory nerve is relatively low.
Pros and Cons of Bone Conduction Headphones
The main pros of bone conduction headphones is that they do not need to transmit sound waves through the ear, but through the ear bone, which allows you to wear them, the ear will be completely exposed, which brings the following obvious pros:
First pros of bone conduction headphones: protect hearing
Compared with the air conduction method of traditional headphones, bone conduction saves many steps of sound wave transmission, and the sound does not need to pass through the ear, so it will not stimulate the eardrum. This is a great way to protect your eardrums and ensure your hearing is not damaged.
second pros of bone conduction headphones: comfortable to wear and clean and hygienic
Bone conduction headphones do not need to block the ears when worn, so that the ears can be completely opened, which makes the ears refreshed just like not wearing headphones. It won't let you have ear pain and stuffy ears caused by long-term wearing, making you more comfortable when wearing them.
At the same time, it is precise because the ear does not need to be blocked when wearing it, sweat and other bacteria will not enter the ear with the headphone, so it is suitable for patients with diseases such as otitis media.
Bone conduction headphones have the advantages of cleanliness, sanitation, and bacteria isolation, which cannot be possessed by traditional headphones no matter how they are improved.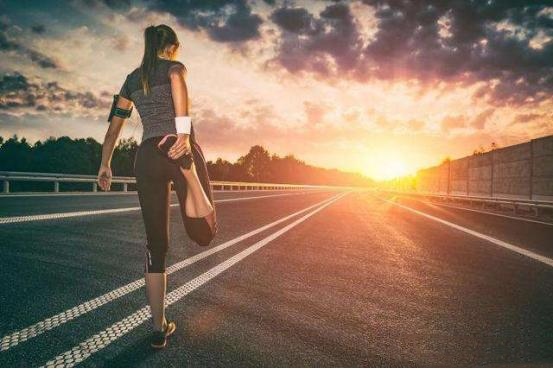 Third pros of bone conduction headphones: suitable for sports
Bone conduction headphones are great for exercising. I bought this type of headphones precisely because of my sports needs. Yes, I can't stand exercising without music. When using them, the ears are open, and you can also perceive the surrounding environment well when you are exercising. They are worn with hanging ears, which are comfortable to wear and not easy to fall off, and can also prevent sweating and stuffy ears. They were born for movement.
At the same time, some bone conduction headphones have built-in memory, so they can be used as MP3 players without a mobile phone, which is very practical for people who like to listen to music during exercise.
In addition, most bone conduction headphones have good waterproof performance, so they can be used with confidence when swimming. And because it is bone conduction, it does not need to pass through the air, so the sound received underwater is the same as the sound received on the ground.
Of course, like a coin has two sides, bone conduction headphones have advantages and some disadvantages, you can take a look at the introduction below.
Cons of bone conduction headphones:
1. Sound quality:
Because bone conduction headphones transmit sound through bones, the sound quality transmission loss is large during the process, so the sound quality will be worse than traditional noise-canceling headphones.
2. Sound leakage:
Because the sound transmission of bone conduction headphones is carried out through vibration of the vibrator, and some sound is transmitted through the vibration of the air, so sound leakage cannot be completely avoided. But some headphones brand invest more research and design in preventing sound leakage, so most of the sound leakage problems are solved. For example, the Wissonly Hi Runner bone conduction headphones I own are excellent representatives among them.
In addition to wissonly, aftershokz, Philips and other brands are all good. Next, I will recommend some good bone conduction headphones for you.
1. Wissonly Hi Runner bone conduction headphones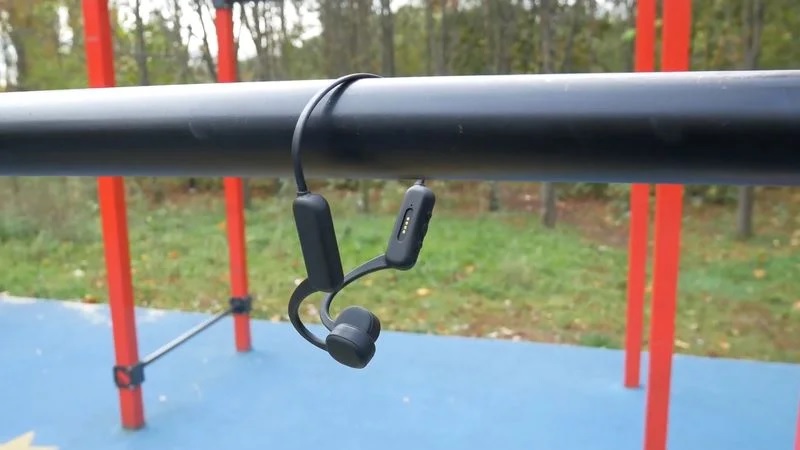 Recommended reason:
Wissonly bone conduction headphones is the first brand I came into contact with. I first found it on the crowdfunding website. Later, I bought it after seeing many people's recommendations in some online running forums. After my long-term comparative test, the overall function of this Hi Runner model product is very powerful, which greatly exceeds my expectations.
Their team is one of the best talents in the field of bone conduction. The product director was once the core engineer of a first-line brand, and has accumulated 10 years' experience in the field of bone conduction technology. Wissonly Hi Runner increases the vibration area of the sound source vibrator by 35% through excellent structural design, which makes the music feel more spatial and immersive. It is also excellent in sound leakage reduction. The fully wrapped design reduces the vibration of the shell, and the structural optimization makes the sound leakage wave be offset, thus avoiding 90% sound leakage, which is much better than the bone conduction headphones of the same price on the market.
The fully-enclosed design of Wissonly Hi Runner bone conduction headphones makes its waterproof grade to IPX8, which means that you can wear it for bathing, swimming and even diving within 20 meters. Even better, the Hi Runner headphones has a built-in storage of 32GB, which can store 5,000 songs. It can still be used without the mobile phone. It supports both MP3 mode and Bluetooth mode. It is equipped with Bluetooth 5.0 chip, which makes it superior to most bone conduction headphones in transmission distance, connection stability and power consumption.
2. Philips A6606 bone conduction headphones

Recommended reason:
Philips A6606 has a good appearance, and its strange dark gray shape has a special sense of technology. The novel rear-hanging design is sporty. Its surface is made of silica gel, which is delicate and smooth to the touch, and its interface is also very flat. There is no doubt about Philips' manufacturing process. The headphones' body is made of waterproof silica gel and titanium alloy, so its weight is only 36g, and it feels very light to use. Its frame is made of memory titanium alloy, which can be stretched and bent repeatedly. It is specially designed for fun run mode and equipped with LED fun run warning lights.
Philips' products are still trustworthy, but the price is a little expensive and the cost performance is average.
3.AfterShokz OPENRUN PRO bone conduction headphones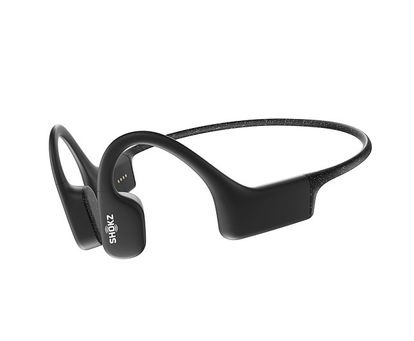 Recommended reason:
All-weather sports companionship. The body weight of Afershokz Openrun Pro headphones is only 26 grams, but it has up to 8 hours of long battery life. It supports IP67 super standard waterproof grade, is not afraid of sweat and rain, and not afraid of the challenges brought by bad weather. It is a trustworthy all-weather running headphones. However, it is not professional-grade waterproof after all, and it is not suitable for swimming and diving, so you must consider it clearly before purchasing.
4.Earsopen PEACE Bone Conduction Headset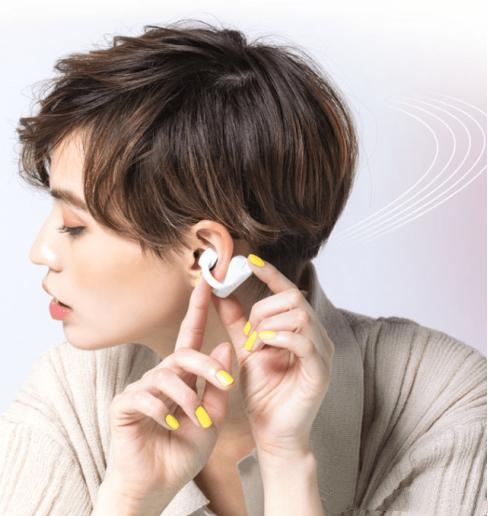 Recommended reason:
Earsopen PEACE is a bone conduction headphone with a novel wearing method. It adopts a clip-on design, which has a certain stability in wearing. It can be worn only by clipping it in the ear canal, and it also supports single ear wearing. IPX7 waterproof performance can also be easily competent for waterproof and sweat-proof work. With the charging case, it can complete the daily wear and use of electricity for nearly a week. The only disadvantage is that the price is slightly higher and the charging case area is a bit bulky. If you carry it in a sports field, you will feel a certain weight, and you will feel uncomfortable if you wear it for a long time.
5.Nank Runner CC3 bone conduction headphones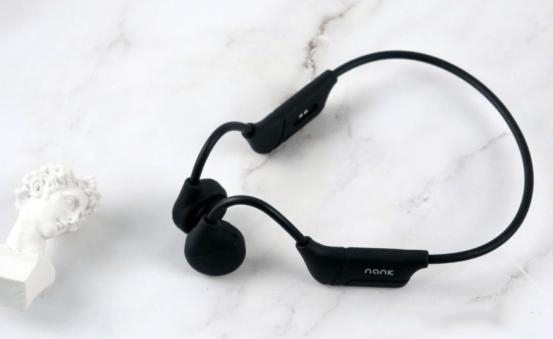 Recommended reason:
Among entry-level headphones, the Runner CC3 still performs well. Its body is wrapped in a layer of skin-friendly material, which will not feel uncomfortable to wear during exercise, and the firmness is also good, which can firmly lock the headphones on the ears.
It also has an MP3 mode with 4G memory, which can save nearly 1,000 songs. You can enjoy listening to songs without a mobile phone. The waterproof level and battery life are average, and it is not suitable for swimming.
Each of the above five products has its own characteristics. From the perspective of technology maturity, Wissonly and Philips are the best. Compared with Philips, Wissonly has better cost performance
Comment