What Is the Principle of Bone Conduction Headphones and Who is Suitable to wear them?
Dec 17,2022 | Sylvia
Bone conduction uses human bones as a medium to transmit sounds.They turn sound into different frequencies of vibration. Sound is transmitted without passing through the external auditory canal and tympanic membrane, it is transmitted by the vibration of the ossicles of the ear through the inner ear canal. Then it is directly transmitted to the brain auditory nerve. In this process many steps of sound wave transmission are saved. In the presence of environmental noises sound still can be restored. For example, while we eat peanuts, we ourselves can perceive the sound of peanuts broken, but the outside world can not hear this sound.
This is the principle of bone conduction headphones. Because bone conduction headphones do not enter the ear and are healthier and safer, the following two groups of people are particularly suitable for wearing bone conduction headphones
1. Sports enthusiasts:
The integrated body structure of bone conduction headphones makes it waterproof, which can prevent the erosion of sweat. Some of them with higher waterproof levels can even be used in swimming. At the same time, the design of the rear hanging type conforms to the principle of ergonomics, making them very reliable. There is no need to worry about dropping it during strenuous exercise.
Most of the bone conduction headphones are non-in-ear headphones. They Keep both ears open when worn and help us to hear the ambient sound clearly and makes it safer for us to run outdoors.So, if you want to listen to songs while exercising,they will be your best choice.
2. People who resist or cannot adapt to the traditional way of wearing headphones:
When you wear traditional headphones for a long time, ears will be compressed,it will bring you more or less uncomfortable and even painful. Some people may have ear diseases such as otitis media and oil ear, and they can't listen to songs with traditional headphones at all, so bone conduction headphones are their best choice.
Because of their excellent sound transmission performance, bone conduction headphones have been used in military communications, anti-terrorist, firefighting etc. At present, they are still newly emerging products whose market is still relatively small. The main application scenarios and positioning is that of sports headphones. You should try to choose a brand with strong technical strength when you purchase them, then you will have a better user experience. Next I will introduce to you several relatively popular bone conduction headphones on the market ~
1, Wissonly Hi Runner bone conduction headphones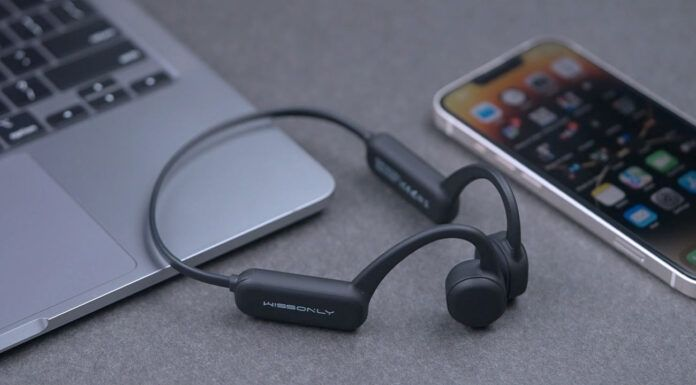 Reason for recommendation:
Wissonly is a brand created by senior engineers in the field of bone conduction. They have been working on bone conduction products for more than 10 years. This kind of technical team, I would recommend greatly.
In terms of sound leakage reduction and sound quality, the Wissonly Hi Runner Bone Conduction Headphones do an excellent job. Hi Runner are equipped with a fully closed leakage reduction technology solution, which can effectively reduce the sound leakage by 90%. At the same time, they are equipped with a new directional vibration unit whose effective vibration area is increased by 35% compared with that ordinary bone conduction headphones. Thereby it improves the overall sound quality performance of the headphones, and making sound more spatial and sound quality more prominent.
Hi Runner are also particularly comfortable in the wearing experience. The surface of its' body is made of non-allergenic silicone material. They adopt the ergonomic on-ear design that conforms to the structure of the human ear. The weight of its' body is very light and only less than 30g, even if they have been worn for a long time, they will not bring any burden to the ears.
High waterproof level is another highlight of Hi Runner headphones. They have IPX8 waterproof level. In rain or swimming, they can work normally. Even in diving, they can work with no problem, as long as the water depth does not exceed 20 meters.
2. Philips A6606 bone conduction headphones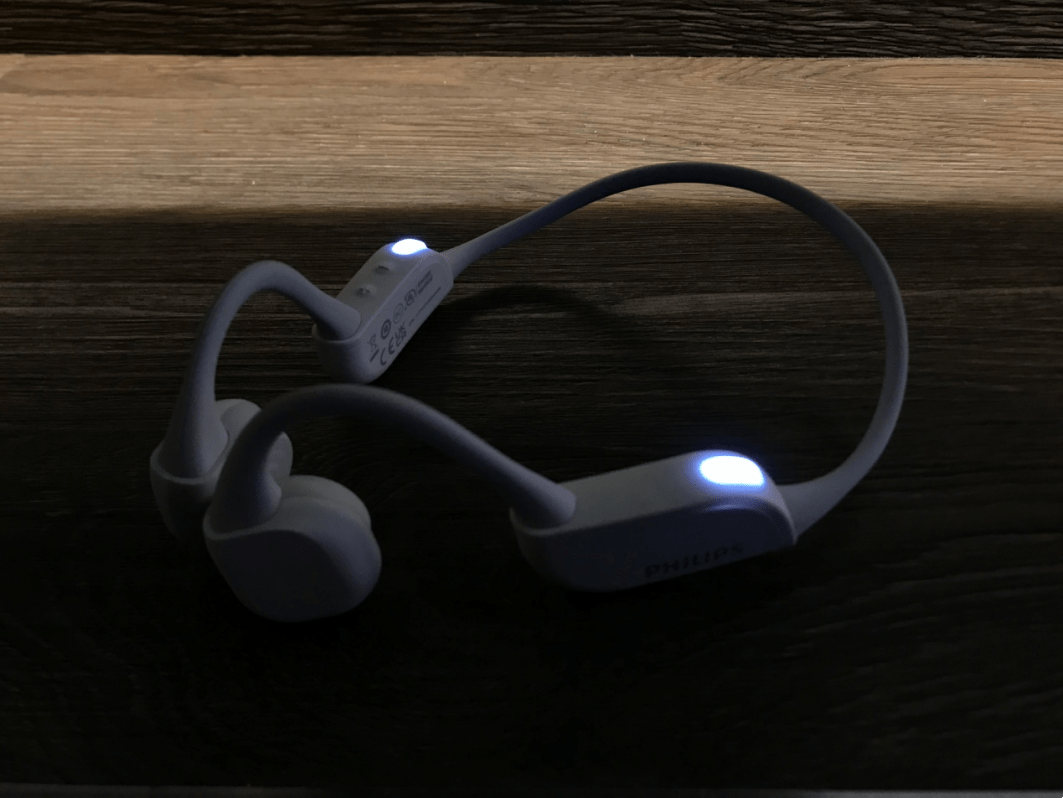 Reason for recommendation:
Philips A6606 adopt a titanium alloy rear hanging design, which can be stable whether in bouncing or running. The biggest feature of Philips A6606 is that the headphones are equipped with LED night running lights, which are an intimate design for people who like night running. The lights can remind pedestrians, cyclists, and drivers behind to pay attention at night. They are perfect for night runners.
3, Aftershokz Openrun Pro bone conduction headphones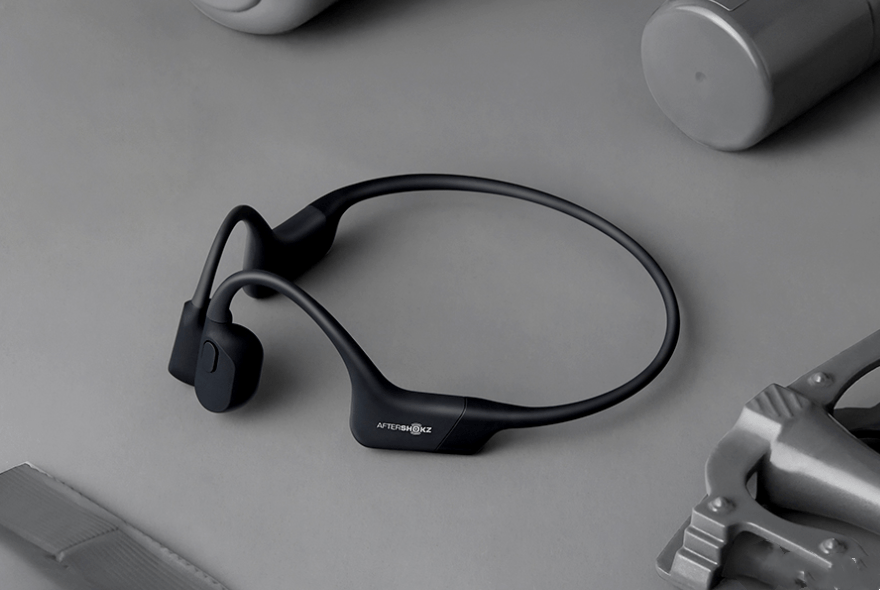 Reason for recommendation:
Openrun Pro bone conduction headphones have an ergonomic design. Their body fits the pinna and they are very comfortable to wear. Moreover, its' body that benefits from the high-strength titanium alloy material has strong flexibility. They also use PremiumPitch 2.0+ bone conduction technology, which significantly improves sound quality. Overall, they are good bone conduction headphones, but the price is slightly expensive.
4. SOAIY GD06 bone conduction headphones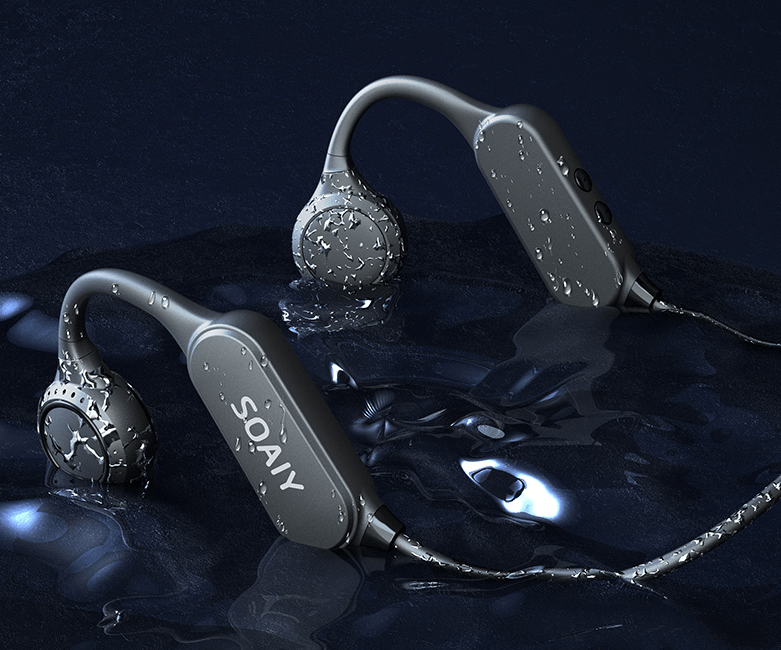 Reason for recommendation:
They have IP5 waterproof performance, which has the function of daily protection and daily life waterproofing, and which can also effectively prevent the entry of dust. Its' body is an integrated titanium wire skeleton, which can be twisted arbitrarily without deformation. The surface is wrapped with skin-friendly silicone. They are very comfortable to wear. GD06 headphones adopt Bluetooth 5.0 technology that has stable connection. The battery life can be about 5 hours.
5, NANK Runner CC2 bone conduction headphones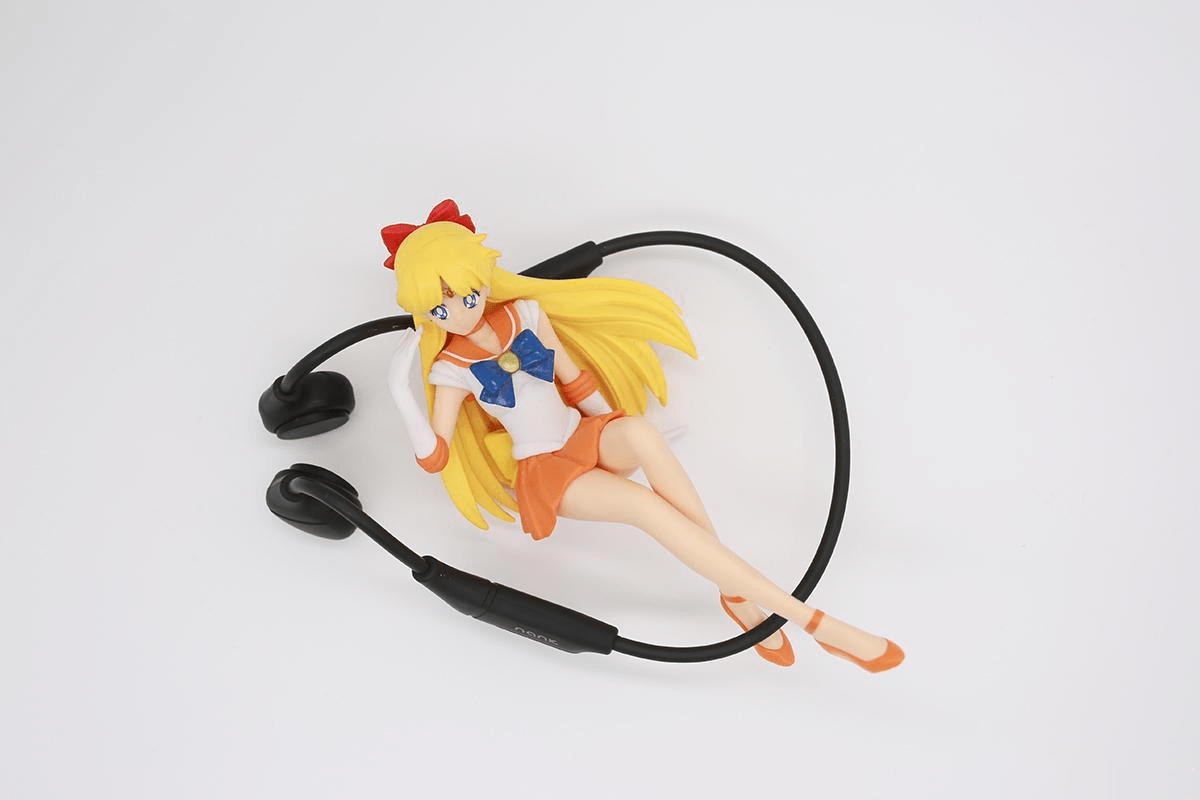 Reason for recommendation:
As an entry-level bone conduction headphones, the overall performance of the Runner CC2 is still good. Their body is made of aviation-grade material, which has good flexibility and which is not easy to break. The body weight is only 28g. They also use skin-friendly food-grade silicone as a surface material to bring a skin-friendly and comfortable wearing experience. The waterproof level reaches IPX6, which can meet the needs of basic life-level waterproofing.
Comment