What is the Principle of Bone Conduction Headphones and Are They Leaking Sound Seriously?
Dec 12,2022 | Sylvia
Wireless headphones are favored by mass consumers. While enjoying the wireless bondage, people also obtain a more convenient and smooth experience. But there is also a very special kind of wireless headphones, which is especially for sports people, and the overall popularity is not particularly high. What kind of headphones is that? That is bone conduction headphones!The healthy design of bone conduction headphones is always welcomed by many sports enthusiasts. Compared with traditional Bluetooth headphones, it is more stable to wear and more comfortable to wear for a long time.
As bone conduction headphones are gradually being understood by people, there are more and more questions related to them, such as what are bone conduction headphones? How do they work? Does it leak sound? Well, today, I will answer your questions.
How do bone conduction headphones work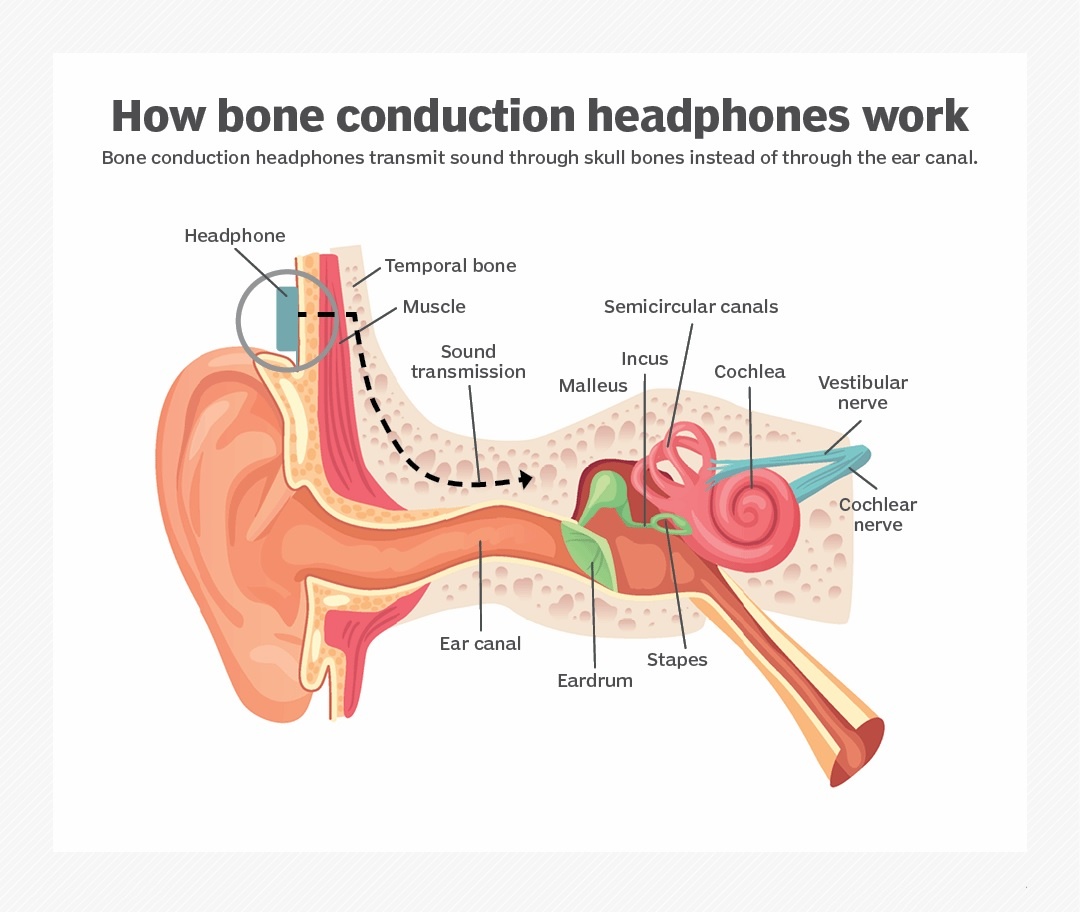 The junior high school physics teacher told us that sound can travel through three media: liquid, air,and solid;
The human body has two ways to transmit to the auditory nerve - air conduction and bone conduction.
Common headphones transmit sound through the air, while bone conduction headphones pass through the bone (cranium) to the auditory nerve.
Is the sound leakage of bone conduction headphones serious?
Regarding sound leakage of bone conduction headphones, this is a point that many people complain about. To be honest, they will more or less have sound leakage problems, and it depends on how the manufacturer solves them. In the past two years, with the improvement of technology, many brands have reduced sound leakage through structural optimization and algorithm optimization. Now many bone conduction headphones have no sound leakage. You don't need to worry about this problem, so if you buy bone conduction headphones from a big brand, then people around you will not be able to hear it when you listen to music.
In addition to sound leakage, the sound quality of bone conduction headphones also needs to be explained. Compared with traditional noise-canceling headphones, the sound quality of bone conduction headphones will be slightly worse. If you have particularly high requirements for sound quality, you should choose carefully. Of course, the improvement of sound quality in the field of bone conduction headphones has made significant progress this year. The sound quality of some brands has been adjusted very well, and some have even solved HiFi quality, such as wissonly Hi runner.
Except for the above shortcomings, bone conduction headphones have a lot of things worth discovering
1. The biggest advantage is that they don't need to be in the ear. This is good for some people who feel uncomfortable wearing headphones for a long time. It is absolutely a great savior for people whose ears are often inflamed and are not suitable for wearing headphones!
2. The sound does not travel through the ear canal, so there is no worry about hearing loss.
3. It can also hear outside sounds at any time. This is very useful on some specific occasions. For example, when you are running at night, with bone conduction headphones, you can hear everything around you while enjoying music. You don't have to worry about not being able to hear outside sounds and causing danger. It can be said to be very safe!
4. The unique working principle of bone conduction headphones determines that they can work without holes in its body. So it can achieve a very high waterproof level, and you are no longer afraid that sweating during exercise will damage the headphones. Some bone conduction headphones with a high degree of protection can even be used while swimming and diving.
For some sports enthusiasts, bone conduction headphones are the best choice, but how to choose bone conduction headphones also requires a lot of data collection. Next, I will recommend several bone conduction headphones brands for you based on my experience.
1. Wissonly Hi Runner bone conduction headphones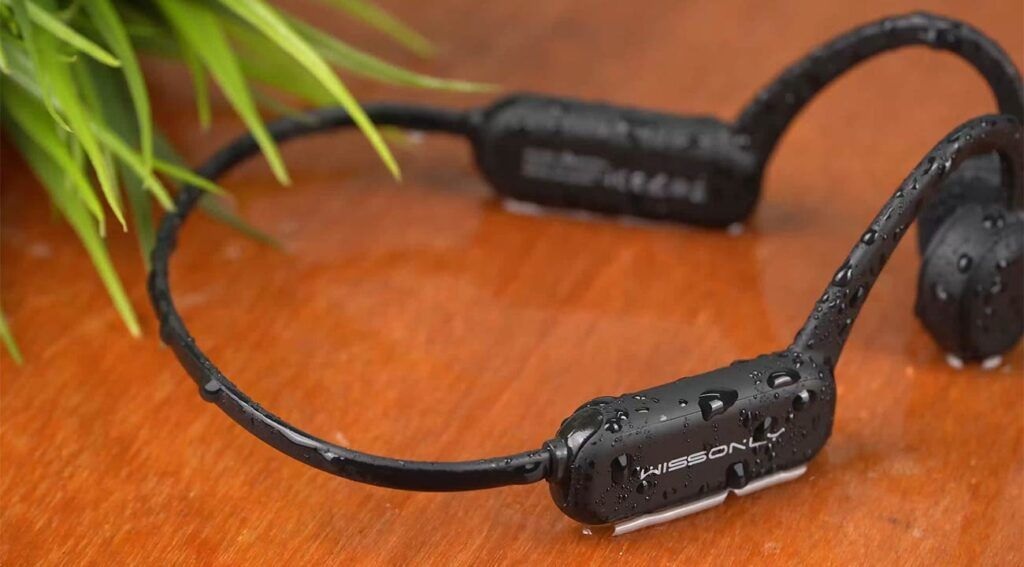 The product I use the most, Wissonly bone conduction headphones is the first brand I came into contact with. When they crowdfunded online, I participated.
The sound quality is what I am most satisfied with. I am not a professional music player, but from my personal experience, the sound quality of Hi Runner is the best bone conduction headphone I have ever used. It uses a large-sized 360-degree bone conduction vibration unit, and through structural optimization, the generation area has been increased by 35%, making the sound range wider and the sound more three-dimensional and shocking. Its anti-sound-leakage treatment is also very good. The body is fully sealed. Through algorithm optimization, sound leakage is minimized. At a distance of 2 meters, the volume is turned on at 60%, and there is no sound at all.
The body of Wissonly Hi Runner bone conduction headphones is made of memory titanium material, which can self-adjust the contact area. It can ensure a good wearing experience of the earphones at any time, taking into account more users and usage scenarios.
Hi Runner is equipped with a Bluetooth 5.0 chip, and the bluetooth connection is more stable. It also has IPX8 professional sports waterproof and 32g built-in memory for swimming in the water. The battery performance is also good, it can play music continuously for 8-10 hours.
2. AfterShokz OpenSwim bone conduction headphones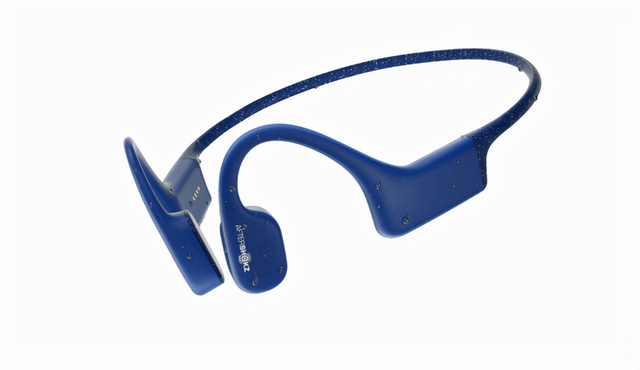 The body of the headphone is made of skin-friendly silicone, and the light body is only 36 grams.Its structure conforms to the ergonomic ear design, and the details are more intimate. whether it is running or jumping, it will not fall off. The waterproof performance of OpenSwim has reached IP68 protection grade. The sound emitting part adopts a long strip structure design. The speaker veneer area is larger, and the sound transmission efficiency is higher. It comes with 4G memory, which can store thousands of songs. The battery life can reach 8 hours, which can meet the needs of a day's exercise. But this headset does not support Bluetooth and call functions.
3. The Philips A6606 bone conduction headphones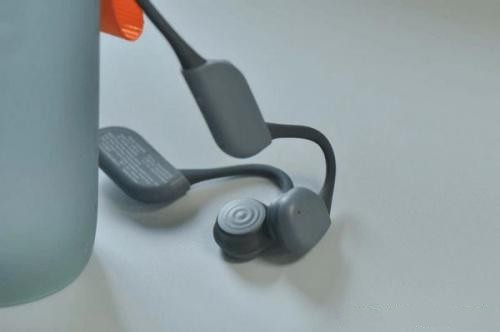 The Philips A6606 feels very skin-friendly, especially since the material on the side that touches the skin is softer and more advanced. Moreover, the soft plug of the charging interface of the headphone and the gaps between different materials are very smooth, and the overall workmanship is quite good.
A6606 supports dual-microphone stereo calls and has taken full account of call quality. It also supports mobile phone APP control. If a call comes in during running or cycling, you only need to touch the left unit to connect it, which will not affect riding safety, Moreover, the bone conduction pickup design + dual noise-canceling microphones are also can filter out the wind noise in the process of traveling, and the call effect is guaranteed.
4.NANKRunner CC 2 bone conduction headphones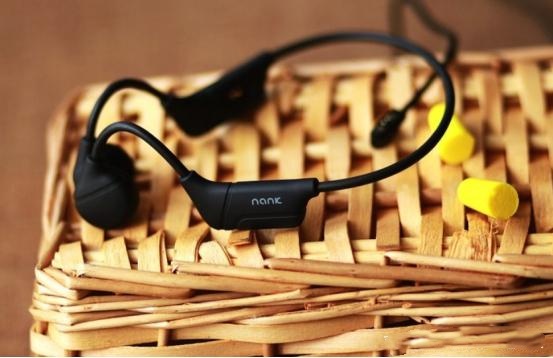 The overall shape of the Runner CC 2 bone conduction headphone is small and exquisite. The headphone adopts a symmetrical design and there is a pair of bone conduction speakers at the top. The current popular magnetic charging design is adopted for charging. The Runner CC 2 bone conduction headphones have reached the IPX6 waterproof and dustproof level; It have a built-in 150mAH battery, which lasts up to 6 hours and can be fully charged in about 2 hours.
5. MOING DG08 bone conduction headphones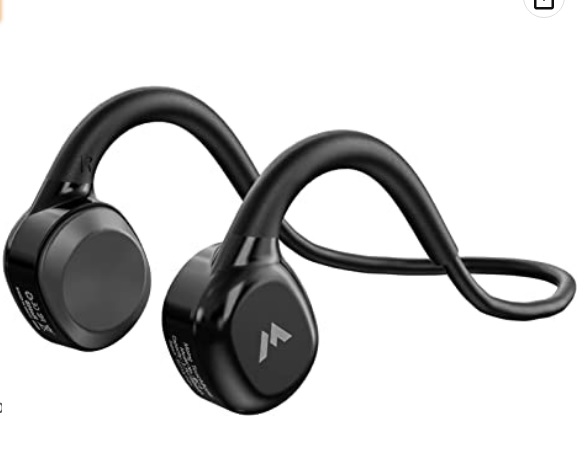 Entry-level bone conduction headphones - suitable for those users who do not have much budget but want to experience bone conduction headphones. Limited by the price, its sound quality is naturally not brilliant, and the sound leakage problem is also serious. However, the wearing experience is quite comfortable. The body weight is only 30g, so it is light for sports use. The IPX5 waterproof is also enough to prevent sweat from invading. , fitness use is enough.
Comment