What Are the Benefits of Bone Conduction Headphones and Which Is Better between Bone Conduction Headphones and In-ear Headphones?
Dec 12,2022 | Sylvia
Some people may not be familiar with bone conduction headphones, it is different from traditional headphones that transmit sound through air. You don't need to stuff the earbuds into the ears when using, just need to hang the headphones around the ears,then the vibration unit sticks to the front of the ears. The sound is transmitted from the human skull to the cochlea through vibration. This is the principle of bone conduction headphones.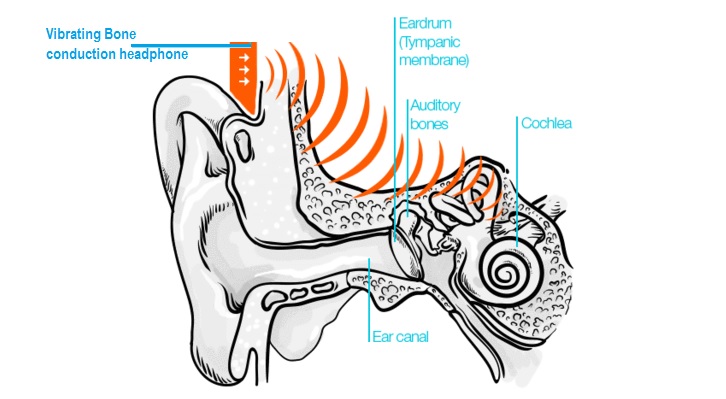 What are the benefits of bone conduction headphones?
Compared with air conduction headphones, bone conduction headphones are not worn in the ear, which can better protect the health and hygiene of the ear when people wear them to listen to music.
Usually when we wear in-ear headphones to listen to songs, the sound of the headphones needs to be transmitted from the outer ear to the eardrum and then to the cochlea. So after wearing for a long time, especially in the case of high volume playback, the ear will be prone to various ear diseases such as swelling and itching, threatening the health of our ear canal.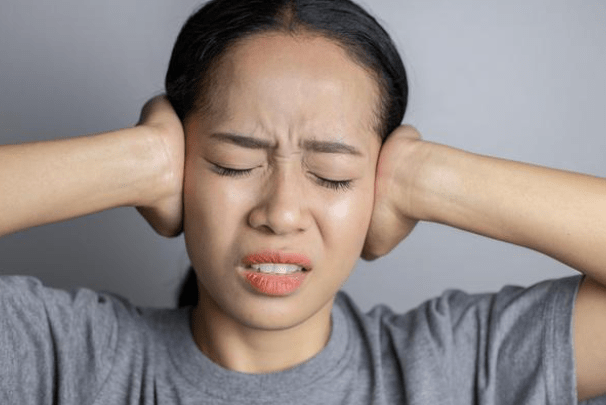 In order to pursue a healthier way to listen to music, technicians did a lot of exploration, and finally bone conduction headphones were born. They helps people to better protect their ears when listening to songs. Especially for people who have had otitis media or eardrum perforation, once they wear in-ear headphones to listen to songs, the ears will begin to swell and pain after a while. The ears will become more and more painful when they continue to listen to songs, and they have to take off the headphones.
In addition, bone conduction headphones also help the ears to keep clean and hygienic. Few people will think of wiping and maintaining the in-ear headphones, and the placement environment of the headphones is not always clean. Especially sometimes the headphones will be lent to others for use, this will make the headphones not hygienic enough. But few people will notice this, and every time the ears are plugged into the in-ear earphones,is is a good environment for bacteria to grow.
The above is the advantages of bone conduction headphones over traditional in-ear headphones. From that it can be concluded that bone conduction headphones are much better than in-ear headphones. They are healthy, safe and hygienic, so a large number of otologists also highly recommend them to everyone to use. They are becoming more and more popular, but the headphones on the market are mixed. Many friends who have not been in contact with bone conduction at the beginning may be easy to encounter trouble, and even buy bad products. Now I will recommend several bone conduction headphones with relatively large influence on the market, so that everyone could have a cognition of bone conduction.
1, Wissonly Hi Runner bone conduction headphones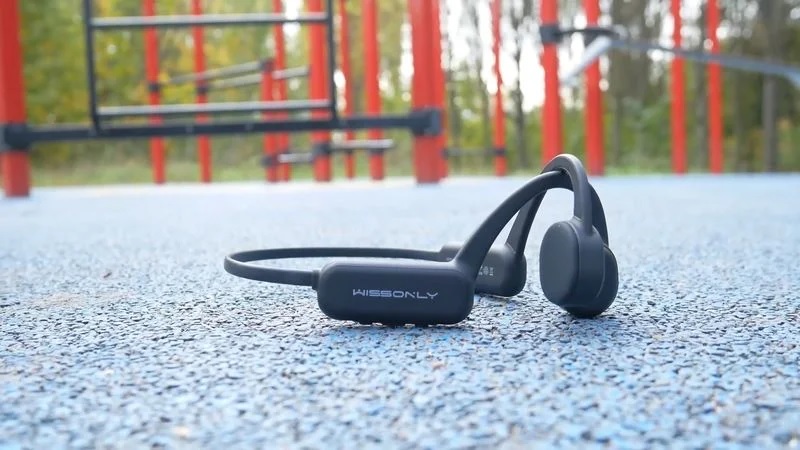 Reason for recommendation: This is the top configured bone conduction headphones on the market
Wissonly bone conduction headphones is the first brand I started to contact. When they recommended it on the crowdfunding platform, I noticed it. I saw that many people were recommending it, so I bought it, used this Hi runner for a few months. The overall performance was better than I expected.
You know that some bone conduction headphones leak sound. I take privacy very seriously, so I'm very concerned about anti-leakage sound technology for bone conduction headphones. Wissonly Hi Runner does a very good job in anti-leakage sound. Its body is sealed, and through structural optimization and algorithm adjustment it minimizes sound leakage. The official claim they eliminated 90% of sound leakage. I have no professional equipment to test, but I have tried it. At 60%-70% volume the sound can not be heard at a distance of 1 meters, which makes me very satisfied. I have actually compared it with other bone conduction headphones, found the Wissonly Hi Runner has the best leakage reduction solution in bone conduction headphones.
The Wissonly Hi Runner is also particularly comfortable in the wearing experience. Because the material of the whole machine is high-tech hypoallergenic silicone, coupled with the ergonomic design that conforms to the structure of the human ear. So users will not bring any burden to the ear under long-term wear.
Sound quality as the core performance is undoubtedly worth mentioning. Hi Runner uses a large-sized vibration unit, the sound range is wider, the sound is more three-dimensional sense, the sound quality is undoubtedly very good. And it is also equipped with a Bluetooth 5.0 chip, the connection is more stable and will not be disconnected when used, which is a good experience. The Wissonly Hi Runner also comes with 32GB of built-in storage which can store 5,000 songs. You can use it completely as an MP3 player to enjoy music when you go out for a run without your phone.
2, AfterShokz Openrun Pro bone conduction headphones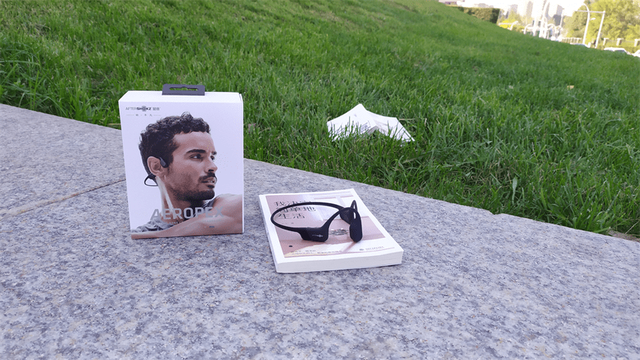 Reason for recommendation: Shokz's flagship model
Openrun Pro Bluetooth bone conduction headphones is a brand specializing in bone conduction technology. It has won the favor of many consumers with its characteristics such as bone conduction technology, all-titanium design etc. The front end of its sound generating unit is an ellipsoid. The back hanging part of the headphone has been ergonomically curved to fit the ear better. The overall comfort of the headphones is very high. In terms of bone conduction, Openrun Pro adopts the newly upgraded PremiumPitch 2.0+ technology to optimize the direction of sound transmission without leakage.
3. Philips TAN6605 bone conduction headphones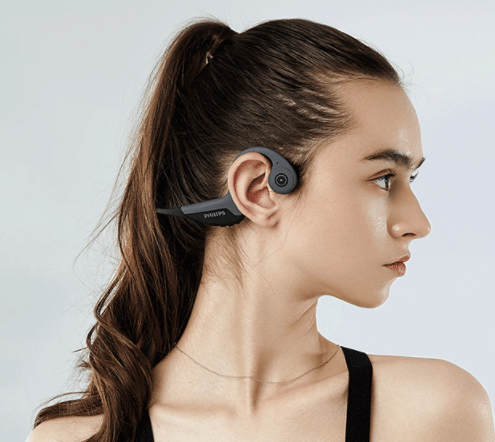 Reason for recommendation: With a luminous light design, suitable for sports people running at night
The bone conduction headphones adopts the wearing method of rear hanging ear. Its rear hanging part uses titanium alloy skeleton, which is light, strong and stable to ensure a comfortable experience during sports. It supports IPX5 level waterproof, and sweat and rain encountered in outdoor sports will not affect the headphones. Compared with Bluetooth version 4.2, it has faster connection speed, lower power consumption and more stable connection. The user experience has naturally been further improved.
4. FMJB2 bone conduction headphones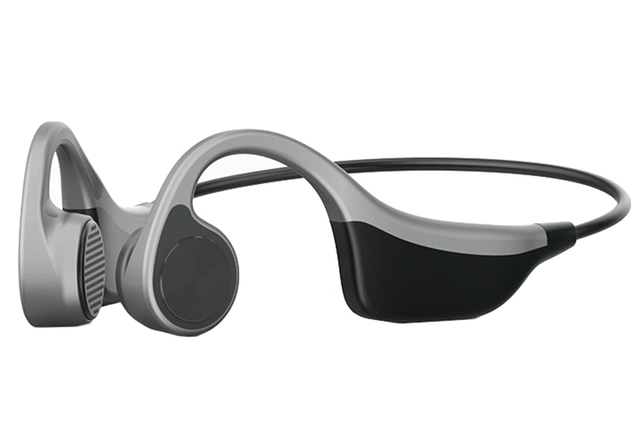 Reason for recommendation: Can be used as a standalone MP3 player
This FMJB2 bone conduction headphones, with 8G/16G large memory, can be used as an independent MP3 player. Let you listen to songs directly without mobile phone.Its body is lightweight design, and it is equipped with a silicone ear hook, making it more comfortable to wear.It is equipped with an artificial intelligence module, which can realize voice control the headphone.If you are trying bone conduction headphone for the first time, you can try it
5, NANK Runner CC2 bone conduction headphones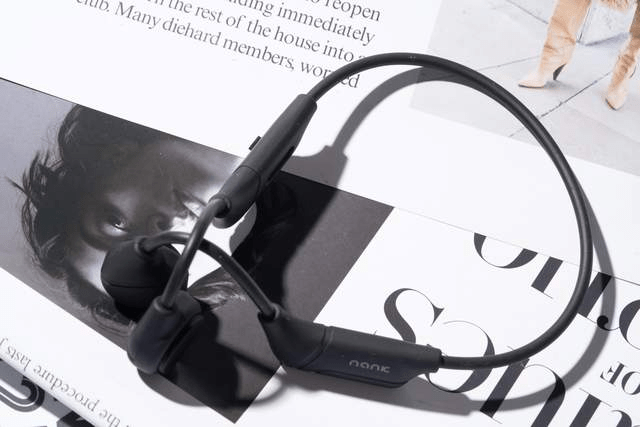 Reason for recommendation: Entry-level bone conduction headphones, you can try it if you don't have high requirements for sound quality
The Runner CC2 is made of aviation-grade materials. The body is very light and is combined with skin-friendly food-grade silicone. So it is very comfortable and painless to wear for long time.
CC 2 uses bone conduction technology to subvert the inherent concept of headphones. It is suitable to wear for sports. It adopts magnetic design, supports magnetic charging and IPX6 waterproof, and has a good waterproof ability.
Comment