What Is Bone Conduction Headphones and How About Their Pros and Cons?
Feb 14,2023 | David
Bone conduction headphones are becoming popular among sports fans. We always see people wearing headphones that don't have to be tucked into their ears when they are running, riding, or working out. They looks cool, so what exactly is bone conduction headphones? In addition to their cool appearance, what are their other characteristics?How about their pros and cons?
What is bone conduction headphones?
As the name suggests,bone conduction headphones is headphones that use bones to conduct sound. They actually use the principle of sound transmission in solids, and directly transmit sound to the auditory nerves through the skull to achieve sound transmission and perception. Compared with traditional headphones, due to the different transmission paths, they do not need the earbud part of traditional headphones, or even do not need to touch the ears at all. They ensure that the ear canal hygiene will not be affected, so they are healthier and more hygienic.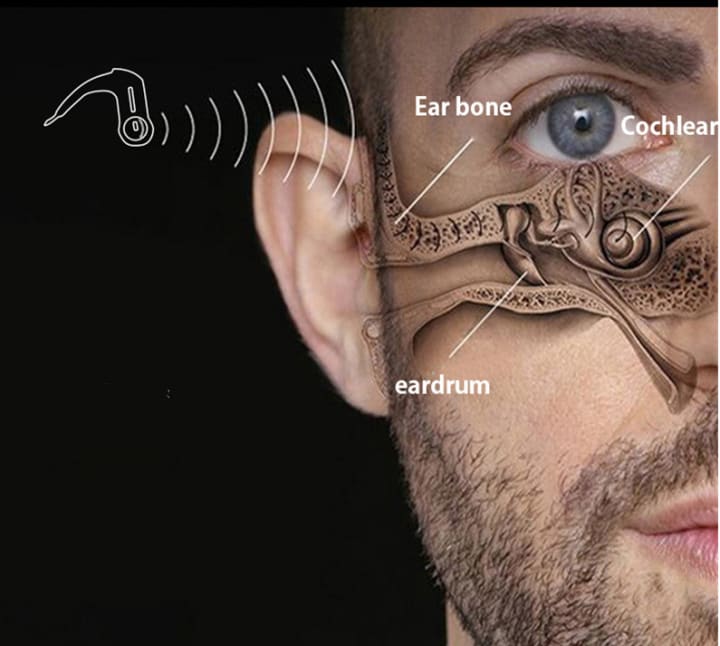 From the appearance design, bone conduction headphones are non-in-ear headphones. They mainly have three designs: hanging-ear type, clip-on type, headband type. The hanging-ear bone conduction headphones are to hang on the auricle, and the vibration unit is put close to the temple to transmit sound by the skull; Clip-on types are clamped on the ears, and the vibration unit is placed close to the auricle, and the sound is transmitted by the bones on the auricle. A headband type is used to tie the vibrating unit to the head to transmit sound through the skull. Among the three designs, hanging-ear type are the mainstream.
Bone conduction headphones is a new application of old technology. Bone conduction technology is very mature and safety is very good, so you can use them with confidence.
Pros and cons of bone conduction headphones
Bone conduction headphones have three very prominent pros.
pros 1 of bone conduction headphones: safer to use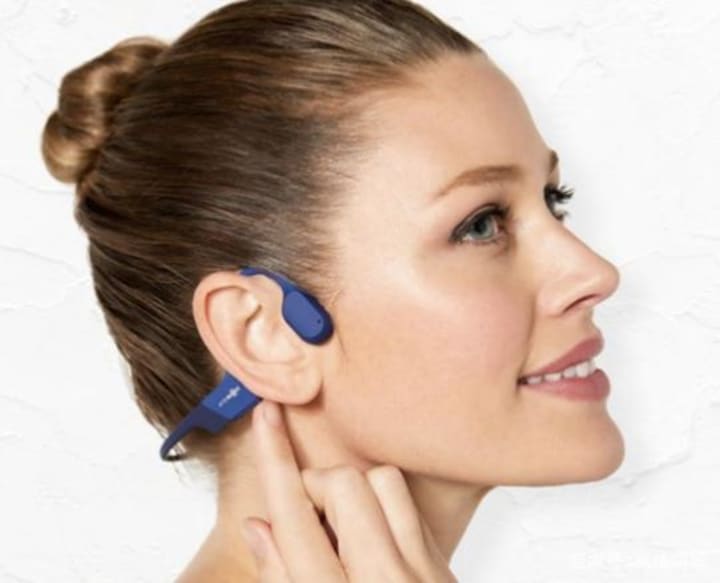 Compared with common headphones, bone conduction headphones are placed on the cheekbones in front of the ears when in use. They conduct sound directly through the skull bone to the inner ear, keeping your ears open at all times, which does not interfere with any external ambient sound entering the ear. The wearer can even chat with friends around him while listening to music. Therefore, you can hear the sound of the outside world by wearing bone conduction headphones during outdoor sports, on buses and subways, running, and cycling. The wearer can maintain awareness of the surrounding environment at all times to avoid accidents. Therefore, they can provide higher security than common headphones.
Pros 2 of bone conduction headphones: more hygienic to use
Whether it's headphones or earbuds, covering your ears when using them can make your ears stuffy, which can lead to the growth of bacteria inside your ears. Especially when the ear canal is blocked, the inside will become humid and hot, and bacteria will grow more rapidly. Therefore, wearing in-ear headphones is also one of the important reasons for many young people's ear canal inflammation. What about bone conduction headphones? They don't cause these problems. Because they do not touch or cover the ears, they can keep the ears hygienic and clean.
Pros 3 of bone conduction headphones: more healthy use
Bone conduction headphones do not need to be worn in the ear, so the injury caused by the headphone rubbing against the ear canal is avoided. Moreover, the vibration wave of them is smaller than that of ordinary headphones, and the damage to hair cells in the ear can be reduced by about 80%. Therefore, bone conduction headphones are more ear-friendly and healthier to wear than ordinary headphones.
Cons of bone conduction headphones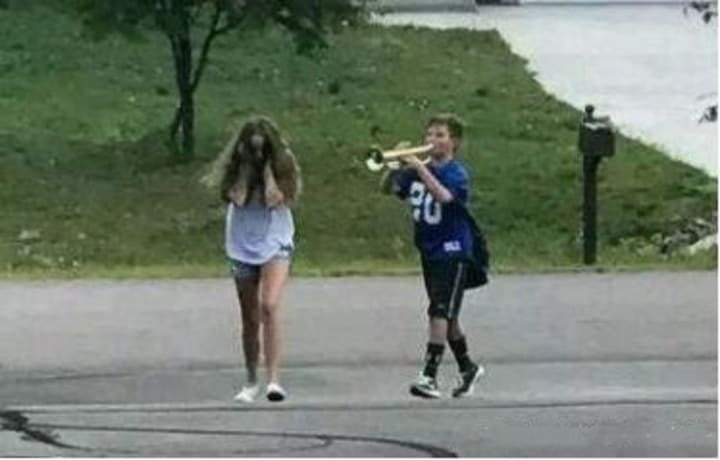 Of course, bone conduction headphones are not 100% perfect, and they have drawbacks, such as their sound quality being difficult to achieve the effect of traditional noise-canceling headphones. They really release the ears, which also lose the "sound insulation" or noise reduction effect of traditional headphones, so in extremely noisy environments, it will be difficult for bone conduction headphones to transmit sound to your inner ear. However, the sound quality of them has improved a lot compared to the previous two years with technological progress. Some mainstream brands like wissonly and aftershokz have excellent sound quality.
So why bone conduction headphones have these pros and cons?This is determined by their working principle.
How do bone conduction headphones work?
When it comes to the working principle of bone conduction headphones, you must first understand the "essence of sound". Simply put, the sounds we hear every day are vibrations in the air. For example, have you ever seen a scene of "loud high-pitched sound shatters a glass window"on TV? This phenomenon is caused by the treble that transmits strong air vibrations to the glass window, causing the glass window to resonate.
We hear sound as vibrations in the air. Sound travels through the ear canal to the eardrum, then through a spiral organ called the cochlea to the brain, where it is finally perceived by us. While standard headphones that fit into the ear canal use this "standard" path to transmit air vibrations to the brain, bone conduction headphones work quite differently.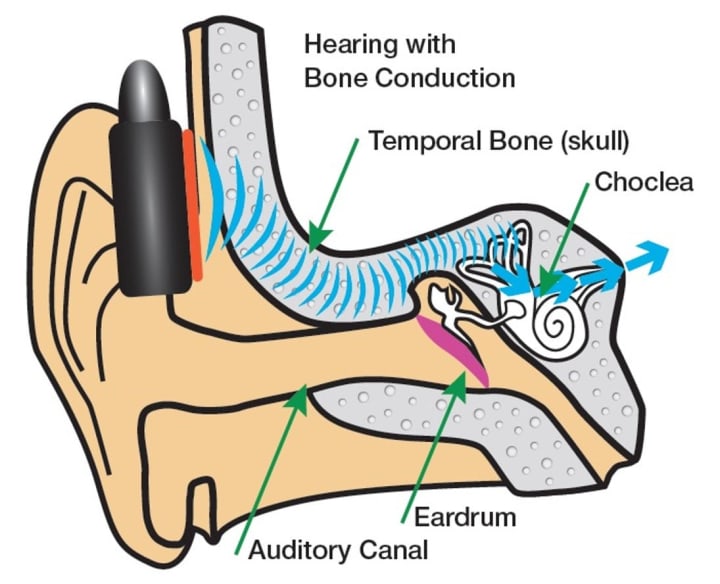 The sound transmission path of standard headphones: sound source vibration → external auditory canal → eardrum → cochlea → brain
The sound transmission path of bone conduction headphones: sound source vibration → skull → cochlea → brain
So, with bone conduction headphones, you can enjoy music without ear canals or eardrums. Bone conduction headphones do not need to be plugged into the ear canal when worn, which will cause less damage to the eardrum and better hygiene for the ear canal, so they are the healthiest headphones.
So, how to choose the right one among the mass bone conduction headphones? I think we must pay attention to the two key points:sound quality and sound leakage reduction. Next, I will recommend some excellent headphones.
1. wissonly Hi Runner bone conduction Bluetooth headphones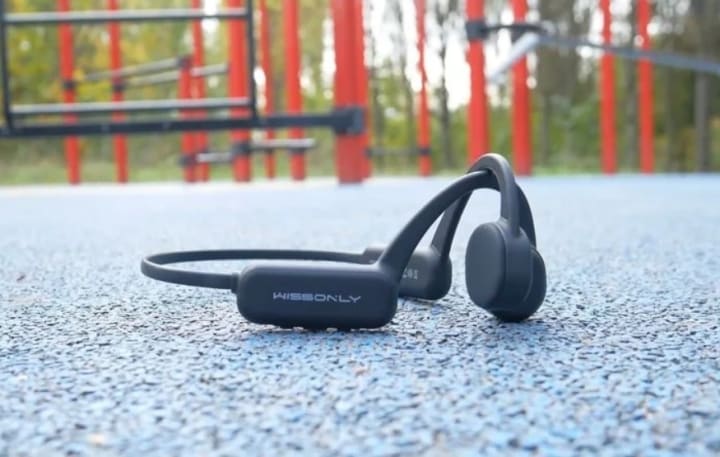 Reason for recommendation:
Wissonly bone conduction headphones are recognized by the market with its leading bone conduction vibrator technology. Their team has accumulated more than 10 years in the field of bone conduction technology, which has been affirmed in terms of product quality and hearing protection effect.
Wissonly Hi Runner uses a large-size bone conduction vibrator, which increases the vibration area by 35%. When you wear it, the diffusion direction of sound quality will be more comprehensive, the coverage will be wider, and the sound will be more stereo. Its sound will be deeper in low frequency and more transparent in high frequency. They have also made a lot of efforts in the technology of sound leakage reduction, including the built-in reverse sound wave system and the all-closed-body design, thus reducing the sound leakage by 90%.
It is comfort: Wissonly Hi Runner's whole body is made of high-tech and low-sensitivity silicone, which contains no chemical components to avoid allergy. The overall touch is as silky as baby's skin, which can avoid uncomfortable situations when worn for a long time.
Wissonly Hi Runner bone conduction Bluetooth headphones are also equipped with a new Bluetooth 5.0 chip, which has stronger anti-interference ability, and can easily cope with various outdoor complex scenes, so as to ensure that the good mood during exercise will not be disturbed by disconnection. The stable connection also brings ultra-low delay performance. Listening to songs, chasing dramas and playing games meet all the daily demands for headphones.
2.Philips A6606 bone conduction headphones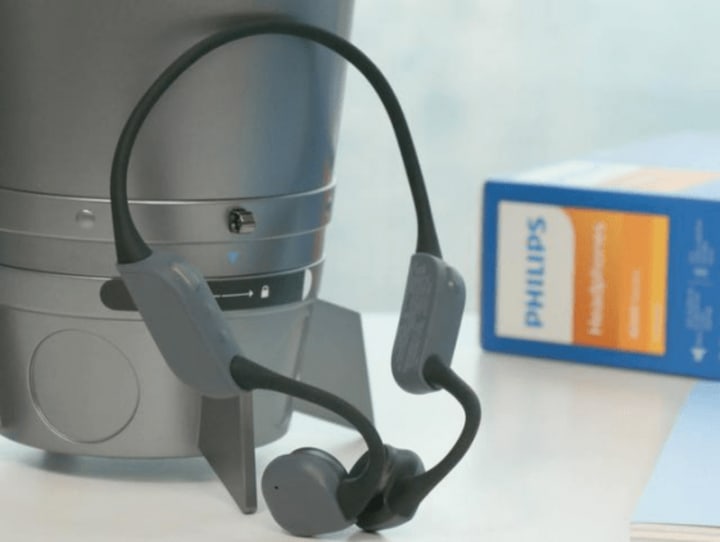 Reason for recommendation:
With IPX7 waterproof property, Philips A6606 can be soaked in water for a short time, and has good waterproof performance. At the same time, surprisingly, LED night run lamps are arranged at both ends of the fuselage, which can light up the rear road at night, thus ensuring its own safety factor. The unique bone conduction vibrator makes its sound quality good, and the double shrapnel structure can reduce the distortion. However, when playing high-frequency sound, there will be obvious vibration. If you can accept the vibration of medium and high frequency, it is also good.
3.AfterShokz OPENRUN PRO bone conduction headphones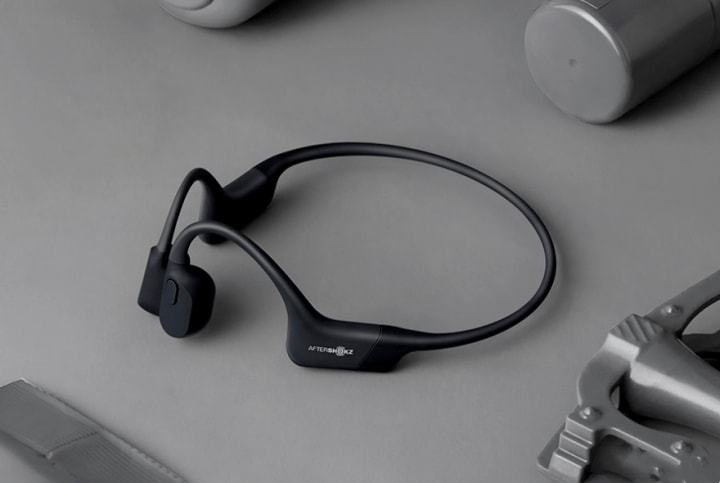 Reason for recommendation:
AfterShokz Openrun Pro's headphones are very light, weighs only 26g. It's very light and comfortable to run on your ears. The whole machine is made of titanium alloy, and the headphones on both sides are wrapped with skin-friendly silica gel, which make it has a IP67 waterproof grade. It can be drenched in the rain, splashed with water and washed, and there is no problem even in bad weather during outdoor sports. The structure adopts the back-hanging design and can't be worn in the ear, which is very friendly to users who often wears it. The whole machine is also equipped with Bluetooth 5.0 three-core chip, which can realize fast connection, stable sound quality connection within 10 meters, and intelligent identification by algorithm, which can effectively filter the ambient sound and make the voice clearer.
4.earsopen PEACE TW-1 bone conduction headphones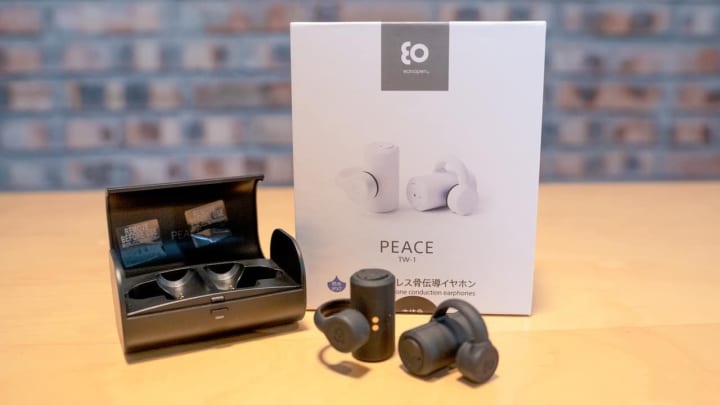 Reason for recommendation:
The earsopen PEACE TW-1 headphones can be charged magnetically through the charging case, which is small and convenient to carry around. The headphone shape adopts separate design that is achieved for the first time in the bone conduction industry. The headphone body is a T-shaped design, that adopts the clip-on wearing method. At the same time, it also supports IPX7 waterproof performance. When traveling on rainy days or running to burn fat, there is no need to fear sweat and rain erosion, it can be used with peace of mind.
The T-shaped structure design of earsopen PEACE TW-1 adopts the form of wearing behind the ear with curved support frame. It is more comfortable when worn. But because of the wearing method, the pinna will be a little uncomfortable after wearing for a long time. The sound quality is average, and there is a little sound leakage. But as an innovative style in the bone conduction category, it is also worth considering.
5.Nank Runner CC3 bone conduction headphones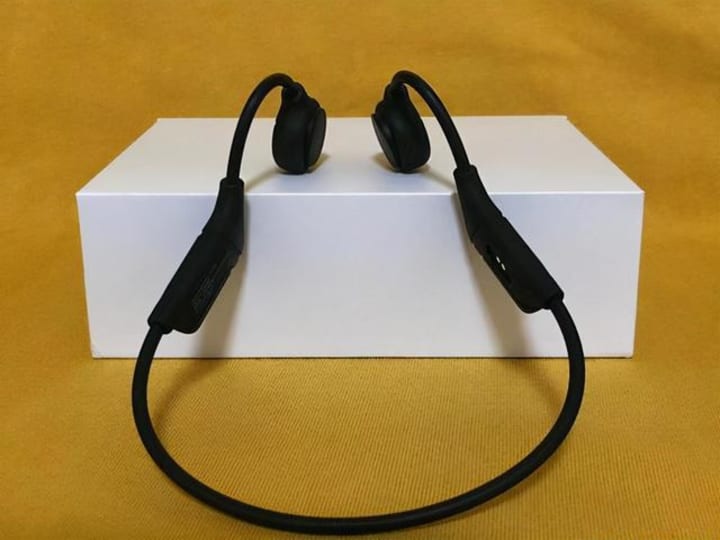 Reason for recommendation:
Runner CC 2 bone conduction headphones adopt a combination of soft and hard to reduce sound leakage. The entire headphones adopt a seamless design, even the headset mic is wrapped in silicone. The unique sound leakage cancellation technology can greatly reduce the leakage phenomenon.
It uses magnetic charging, after each use, you only need to put the magnetic tip in the buckle position of the headphones. Compared to traditional headphones, Runner CC2 bone conduction headphones has no holes in the entire body, and it has a certain waterproof effect.
It is generally a good entry-level bone conduction headphone. But the waterproof level is not enough, it is are not suitable rain or water sports.
The above five bone conduction headphones are all products with good performance.Among them, wissonly and Aftershokz are the most recommended brands because they both have core technologies in this field. Compared with the two brands, wissonly's product parameters is better and cost-effective.
Comment