What Are The Disadvantages of Bone Conduction Headphones and Top Bone Conduction Headphones with Few Shortcomings.
Feb 11,2023 | David
Bone conduction headphones are becoming popular among sports fans. We always see people wearing headphones that don't have to be tucked into their ears when they are running, riding, or working out. They looks cool, Apart from the well-known advantages, what are their disadvantages? Do you recommend a bone conduction headphones with few shortcomings?
What are the disadvantages of bone conduction headphones?
1. The sound quality is slightly worse than traditional headphones
To be honest, the sound quality of bone conduction headphones is slightly worse than that of traditional noise-canceling headphones, and it is not noise-canceling headphones. With the continuous improvement of technology, although it cannot be said that the sound quality is already excellent, at least it can be heard that it has improved from generation to generation. Whether it is human voices or musical instruments, all are very clear. It is more than needs for listening to music while running. Especially in the past year, the sound quality of the products has improved rapidly. Some leading brands, such as wissonly and aftershokz, have sound quality very close to traditional headphones.
2. Sound leakage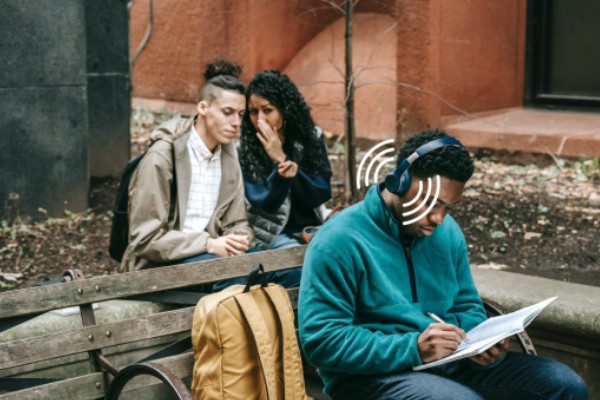 Because the sounding principle of bone conduction headphones is that the vibration unit emits mechanical vibrations, which cause bone vibrations and transmit them to the cochlea. When the sound unit vibrates the bones, it also inevitably vibrates the air, resulting in sound leakage. The sound leakage problem of them is a common phenomenon. Almost all of them have sound leakage problems. It's just that some good bone conduction headphones have been optimized in structure and algorithm, which has greatly improved the problem of sound leakage.
3. It is uncomfortable to wear for a long time
As mentioned above, the bone conduction earphones emit sound through the vibration unit. When you wear it, the vibration unit is close to the temple, and there will inevitably be a little vibration sense. Wearing it for a long time may make the area around the temple uncomfortable. Therefore, it is generally not recommended to wear it continuously for more than 4 hours. It should be noted that listening to music for a long time is not very good for the ears, no matter what headphones you wear.
4. The price is slightly higher
Qualified bone conduction headphones must solve problems such as sound leakage, sound quality, and wearing comfort. A lot of costs will be invested in technology, materials, and manufacturing processes, which also makes the price of them a little more expensive than ordinary earphones. But this year, with the rapid popularity of bone conduction headphones, after a substantial increase in production, prices have also dropped significantly.
The above are some disadvantages of bone conduction headphones, some are common to all headphones, and some are unique to them. Although some shortcomings cannot be concealed,but they are some advantages of them such as less damage to hearing, safer outdoor use, and the ability to keep the ear canal clean and reduce bacterial growth, have made bone conduction headphones more and more popular.
Their disadvantages and advantages are determined by their working principles.
How do bone conduction headphones work?
To understand how bone conduction headphones work, take me back to my middle school physics class. We know that there are three kinds of media that transmit sound, namely solid, air and liquid. Among the devices that transmit sound, it is more common to use air as the medium, such as speakers and common headphones. From this point of view, we can regard traditional headphones as air conduction headphones. They use air as the medium to transmit sound to the eardrum through "air conduction way", and then transmit the sound to the auditory nerve through the vibration of the periosteum and hear music.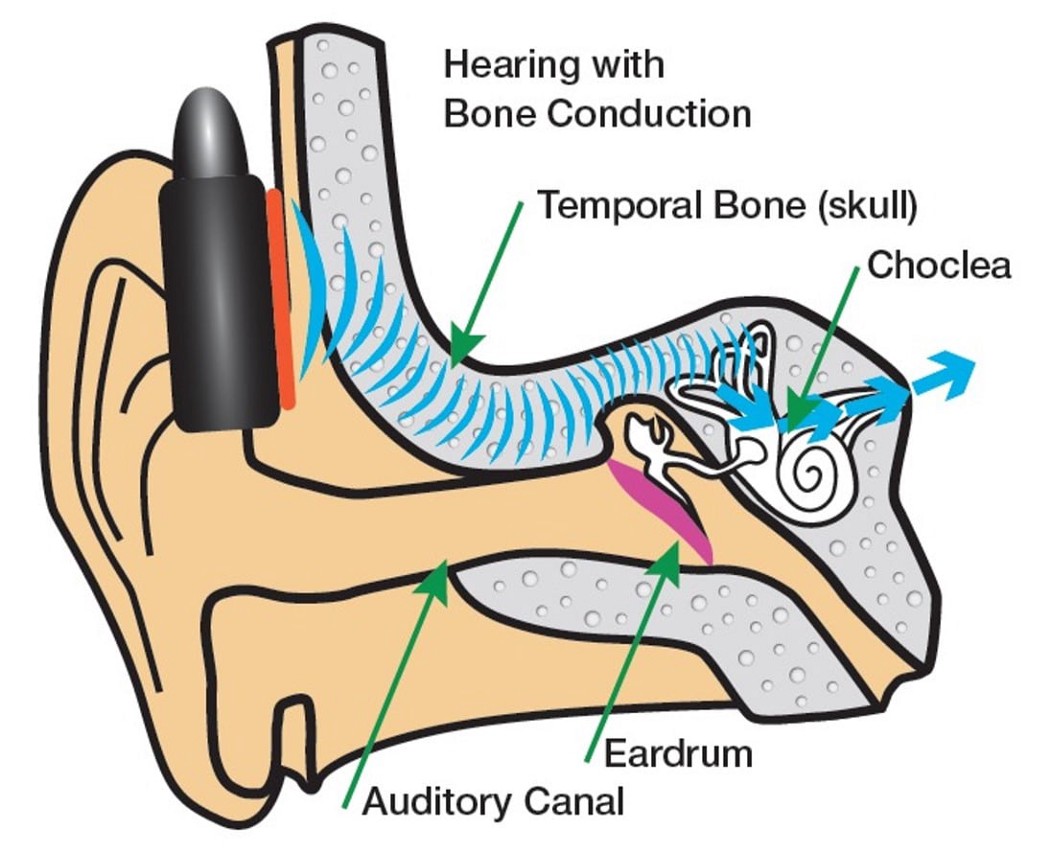 Bone conduction headphones are another type of headphones that transmit sound waves through solid resonance, allowing sound vibrations to cause bone vibrations. Then through the medium of bones, it is directly transmitted to the auditory spirit. Therefore, you only need to put the sound unit close to the ear to hear the sound played. Because of this, bone conduction headphones do not need to be plugged into or wrapped around the ears, so they will not cover the ear canal, so that the eardrum can still receive external sounds normally, which allows the wearer to listen to music while paying attention to the surrounding environment .
The principle of bone conduction can be seen everywhere in our life. When we eat nuts, we can clearly hear the sound of the nuts being crushed, but others cannot hear it. This is the vibration generated by our crushed nuts, which is transmitted to the auditory nerve through the bones and is "heard" by us. The principle of sound transmission is bone conduction.
Although bone conduction earphones also have some shortcomings, with the progress of technology, these two shortcomings have been greatly improved. Some technologically leading brands, such as Wissonly and Aftershokz, have made great progress in improving sound quality and reducing sound leakage. Next, I will introduce some good headphones with few shortcomings.
Top 5 bone conduction headphones with few shortcomings
1. wissonly Hi Runner bone conduction headphones
Reason for recommendation:
Wissonly bone conduction headphones are recognized by the market with its leading bone conduction vibrator technology. Their team has accumulated more than 10 years in the field of bone conduction technology, which has been affirmed in terms of product quality and hearing protection effect.
Wissonly Hi Runner uses a large-size bone conduction vibrator, which increases the vibration area by 35%. When you wear it, the diffusion direction of sound quality will be more comprehensive, the coverage will be wider, and the sound will be more stereo. Its sound will be deeper in low frequency and more transparent in high frequency. They have also made a lot of efforts in the technology of sound leakage reduction, including the built-in reverse sound wave system and the all-closed-body design, thus reducing the sound leakage by 90%.
It is comfort: Wissonly Hi Runner's whole body is made of high-tech and low-sensitivity silicone, which contains no chemical components to avoid allergy. The overall touch is as silky as baby's skin, which can avoid uncomfortable situations when worn for a long time.
wissonly Hi Runner bone conduction headphones are also equipped with a new Bluetooth 5.0 chip, which has stronger anti-interference ability, and can easily cope with various outdoor complex scenes, so as to ensure that the good mood during exercise will not be disturbed by disconnection. The stable connection also brings ultra-low delay performance. Listening to songs, chasing dramas and playing games meet all the daily demands for headphones.
2. Philips A6606 bone conduction headphones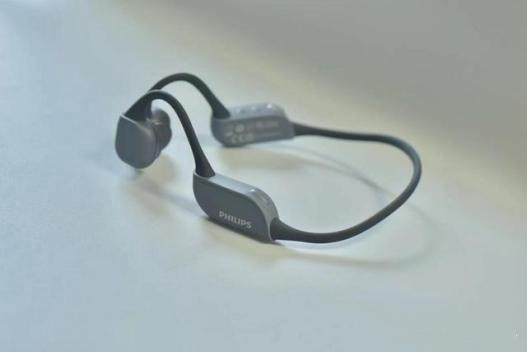 Reason for recommendation:
Philips A6606 adopts the latest generation of exterior design, which strengthens water resistance and slip resistance during sports for a more stable fit. The surface of its body uses skin-friendly materials, which will be more comfortable to wear. The body is also relatively light, and there is no sense of weight when wearing. It also has a night running indicator to ensure that the cyclist or vehicle behind you can see you during night running, thus you can avoid danger. From a configuration point of view, the configuration of this product may not be very high, but Philips' quality is trustworthy. The price may be slightly expensive.
3 AfterShokz OPENRUN PRO bone conduction headphones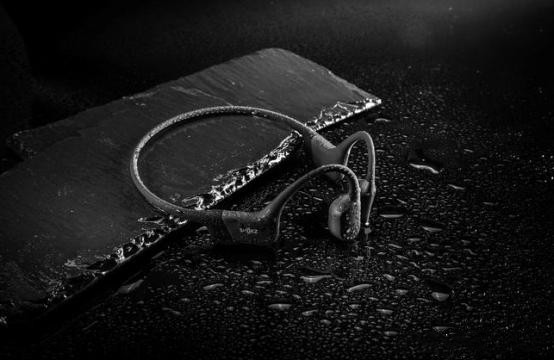 Reason for recommendation:
Openrun Pro bone conduction headphones are a product created by a technical team focusing on bone conduction technology. They have won the favor of many consumers with their characteristics such as bone conduction black technology, all-titanium design. The front end of Openrun Pro is ellipsoidal; The rear hanger has been ergonomically curved to fit the ear better, and the overall comfort of the headphones is very high. In terms of bone conduction, Openrun Pro adopts the newly upgraded PremiumPitch 2.0+ technology to optimize the direction of sound transmission and reduce sound leakage.
4.Earsopen peace tw-1 bone conduction headphones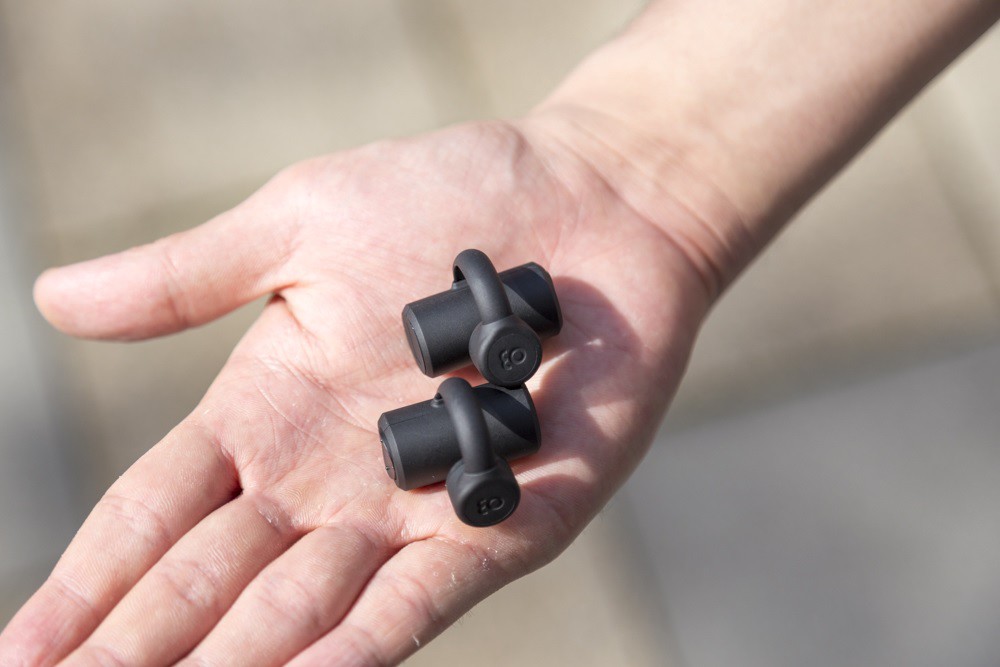 Reason for recommendation:
Peace tw-1 is different from the traditional bone conduction headphones, and it adopts a unique ear clip form, which has certain firmness. However, the wearing process is a bit complicated, and it is impossible to finish wearing with one hand. IP67 waterproof level can easily cope with rainy days, but it is not suitable for swimming. The Bluetooth version of 5.0 keeps the connection stable during music transmission.
5.Haylou PurFree bone conduction headphones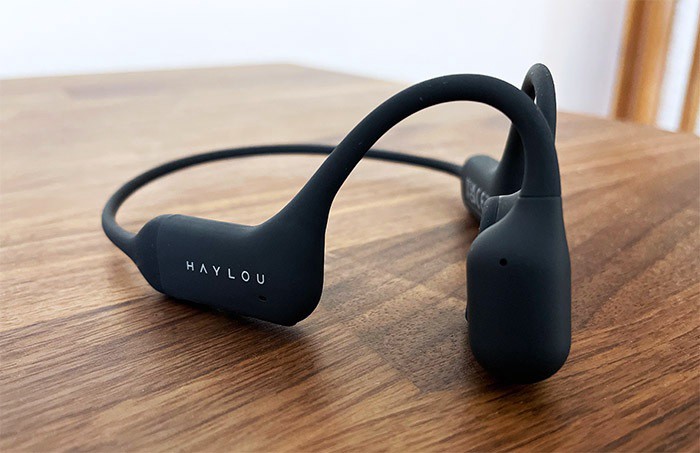 Reason for recommendation:
Its body surface is made of silicone material, which is very comfortable. The small size body is its relatively big advantage, which makes it light and without a sense of weight while wearing. The sound quality is good in the field bone conduction headphones, of course, it cannot be compared with traditional noise-canceling headphones. The battery life is good, you can listen to music for 8 hours, and it also supports fast charging.
In terms of waterproof feature, its waterproof grade reaches IP67, daily sweating, short-term rain, or washing are all no problem to it, but it cannot be used in swimming.
Consider three key points of sound quality, sound leakage reduction and comfort,wissonly and Aftershokz are the best of the above five bone conduction headphones. If product parameters and cost performance are considered, Wissonly performs better.
Comment