What Are The Disadvantages of Bone Conduction Headphones and Best Headphones in 2023
Mar 14,2023 | David
Bone conduction headphones are becoming more and more popular among sports enthusiasts. Driven by them, more and more people are interested in this new type of headphones. To help you better understand them, here are some facts about this type of headphones.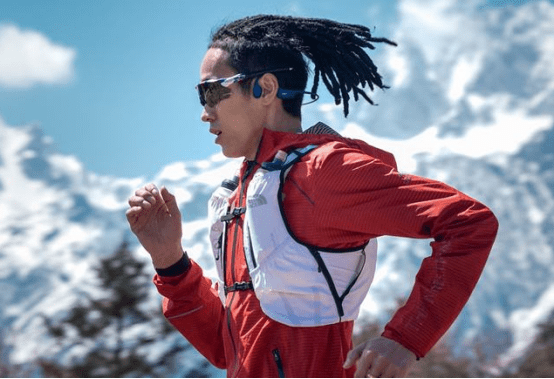 1. Bone conduction headphones are new headphones developed using bone conduction technology, which transmits sound through bones;
2. They do not cover the ears, nor do they need to be inserted into the ears;
3. They will not damage the ears, they are the healthiest headphones for the ears. Because their sound transmission does not require the use of the eardrum, damage to the eardrum and auditory hair cells is minimal.
4. Bone conduction headphones are not noise-canceling headphones. They don't sound as perfect as traditional noise-canceling headphones. But if you're using them for normal music listening, their sound quality is perfectly fine.
5. Bone conduction is a mature technology, bone conduction headphone is a new application of this mature technology, and you can use it with confidence;
6. Bone conduction headphones are not headphones with external speakers. It relies on the vibration unit to generate mechanical vibrations, and the sound is transmitted to the inner ear to make people hear the sound.
7. Bone conduction headphones generally have better waterproof performance. Their sound generation and sound transmission methods make them not need to reserve holes in the fuselage, and the entire headphone can be integrated.
8. They will have a slight sound leakage problem. But some better products handle sound leakage better.
While bone conduction headphones are popular, they're not perfect. They also have some disadvantages
What are the disadvantages of bone conduction headphones?
Disadvantage 1 : sound quality
Because of the design characteristics of bone conduction headphones, their anti-interference effect is not ideal when wearing them for shopping, subway, car and other noisy environments. And the sound quality is not as good as traditional headphones, because they transmit sound through the skin, skull and then to the ear ossicles, so the degree of music reproduction is not as good as traditional in-ear headphones.
Disadvantage 2 : sound leakage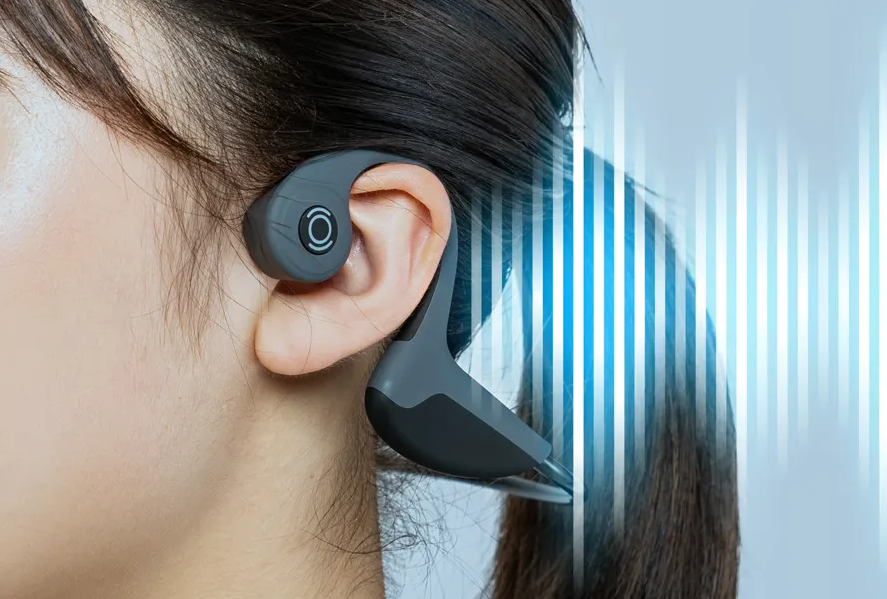 The sound is transmitted through the vibration of the vibrator, so part of the sound is also transmitted through the vibration of the air, and sound leakage cannot be completely avoided. It's just that some headphones invest more research and design in reducing sound leakage, and solve most of the sound leakage problems. For example, the Wissonly Hi runner bone conduction headphones I own are excellent representatives among them.
Disadvantage 3 the price is slightly higher
The technology of bone conduction headphones is more complicated than that of traditional headphones, the materials are better than traditional headphones, and the manufacturing process is more complicated, which ultimately makes the price of them a little higher. But this year, with the rapid popularity of them, their prices have dropped significantly after the production has increased significantly.
Although bone conduction headphones have the above disadvantages, compared with these disadvantages, they have more prominent advantages, such as being safer, healthier, more hygienic, and more comfortable to wear. These advantages make it popular among young people..So how to choose the right headphone? I think there are three key points to consider: sound quality, sound leakage reduction and comfort.Next, I will recommend some excellent headphones to you.
1, Wissonly Hi Runner bone conduction headphones
Reason for recommendation:
Wissonly bone conduction headphones are the first brand I started to contact. When they recommended it on the online crowdfunding platform, I noticed it, after saw that many people were recommending, and I bought it. This Hi runner I used for a few months, and the overall performance was better than I expected.
Some bone conduction headphones leak sound, and you know that I take privacy very seriously, so I'm very concerned about anti-sound-leakage technology. Wissonly Hi Runner does a very good job in the field. Its body is sealed, and through structural optimization and algorithm adjustment, its sound leakage is minimized. The official claim they can eliminate 90% of sound leakage. I do not have professional equipment to test, but I have tried and found that at 60%-70% volume, the sound is completely inaudible at a distance of 1.5 meters, which makes me very satisfied. I have actually compared it with other bone conduction headphones, and the Wissonly Hi Runner has currently the best sound leakage reduction solution in bone conduction headphones.
The Wissonly Hi Runner is also particularly comfortable in the wearing experience. Because the material of the whole machine is high-tech hypoallergenic silicone, and it is coupled with the ergonomic design that conforms to the structure of the human ear, so that users will not bring any burden to the ear under long-term wear.
Sound quality as the core performance is undoubtedly worth mentioning. Wissonly Hi Runner uses a large-sized vibration unit, the sound range is wider, the sound is more three-dimensional and deeper, so the sound quality is undoubtedly very good. And it is also equipped with a Bluetooth 5.0 chip, the connection is more stable. And it will not be disconnected when used, which is a good experience. The Wissonly Hi Runner also comes with 32GB of built-in storage that can store 5,000 songs, so you can use it completely as an MP3 player to enjoy music without your phone when you go out for a run.
2. Philips 7607 bone conduction headphones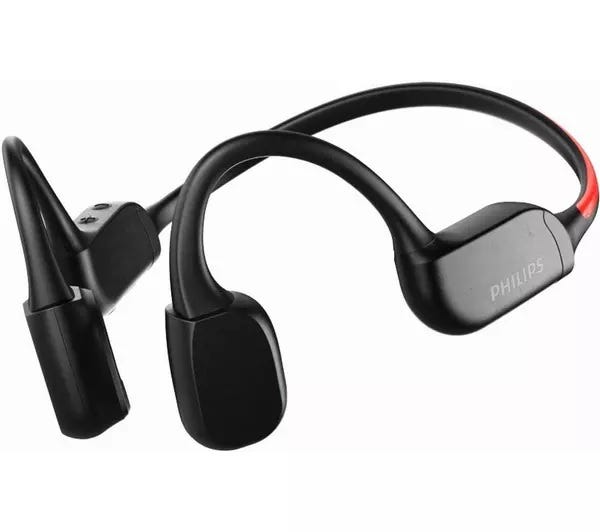 Reason for recommendation
They use a 17mm large-scale sound unit that makes their low-frequency sound more delicate, and that makes middle and high frequency sound clearer and not harsh. IP67 waterproof performance allows them to have a waterproof and sweatproof function in daily wear, and to be no problem in the face of sudden rain in a short time. When you wear them at night, LED night running lights make passing vehicles perceive your own location, so the safety factor is higher.
3.AfterShokz OPENRUN PRO bone conduction headphones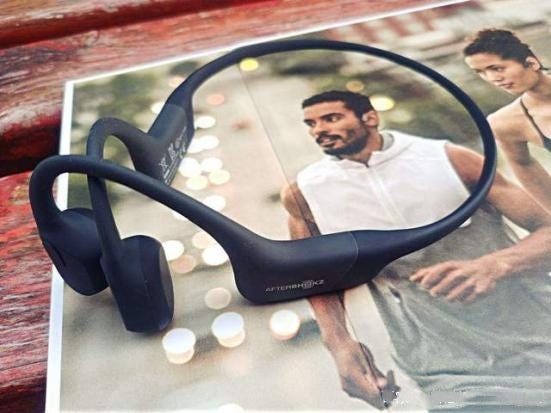 Reason for recommendation:
Openrun PRO also pays great attention to comfort in wearing, and its body is made of skin-friendly silicone which makes it more comfortable, and it can be better enjoyed. In order to reduce the weight, titanium alloy is selected in its connection material, which is not easy to bend and deform, ensuring the service life. The bone conduction headphones are also equipped with Qualcomm QCC3024 chip and Bluetooth 5.0, and have stable connection and no disconnection in daily use.
4.earsopen FIT BT-1 bone conduction headphones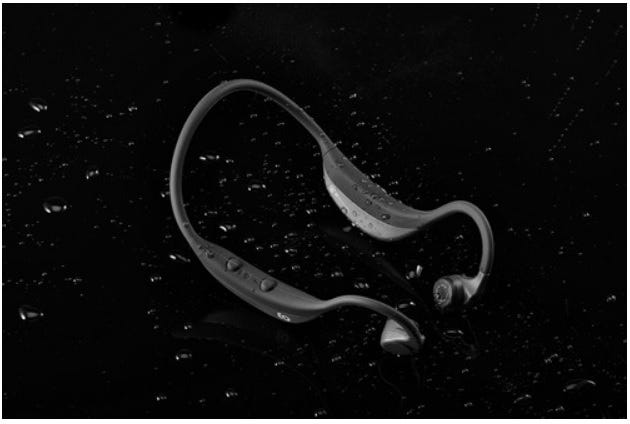 Reason for recommendation:
Earsopen FIT BT-1 bone conduction headphone, the new favorite of Japanese headphone industry, has an open listening experience and can also accept external sound. It has the BONE AUDIO feature with super telepresence, which has better listening effect.It adopts the exclusive latest AVV technology, with its correct vibration earsopen device, and improves the bone conduction ability by leaps and bounds.It also has fashionable and high-quality streamline design,it use light body material and weight of only 34g. Its waterproof, dustproof and anti-skid performance is also good.
It can be safely used indoors and outdoors, and it is comfortable to wear and moves freely.
5.Nank Runner CC3 bone conduction headphones
Reason for recommendation:
Since the body of the runner CC3 is made of silicone material in the part that fits the skin, wearing it has a feeling of summer coldness, which can fully stimulate the fans of sports.
Its sound quality is not a big problem, and it has built-in 4G storage, which can store 1000 songs. And you could enjoy music in places when meet poor phone signal. The wearing comfort and stability are not bad.
It is that the waterproof level is not high enough, and it is not suitable for rain or water sports.
Among the above five bone conduction headphones, Wissonly and Philips are the most worthy of purchase. Because they have the strongest technical accumulation in this field, the sound quality, reducing leakage and comfort of their products are very good. If you consider cost performance, we recommend you to choose Wissonly.
Comment