What Are The Disadvantages of Bone Conduction Earphones and Do They Worth It?
Feb 22,2023 | David
In daily life, the sound of teeth colliding can be clearly heard by us, but people around us cannot hear it. This is probably the nearest case of bone conduction technology around us. When you collide your teeth, you may hardly imagine that this sound transmission method will be applied by talented engineers to create the latest popular product-bone conduction earphones.
what are bone conduction earphones?
Bone conduction earphone is a type of headphone using bone conduction technology. Its biggest feature is that it uses bone conduction to transmit sound, uses human bones as the medium for transmitting sound, and directly transmits sound to the auditory nerve to form hearing.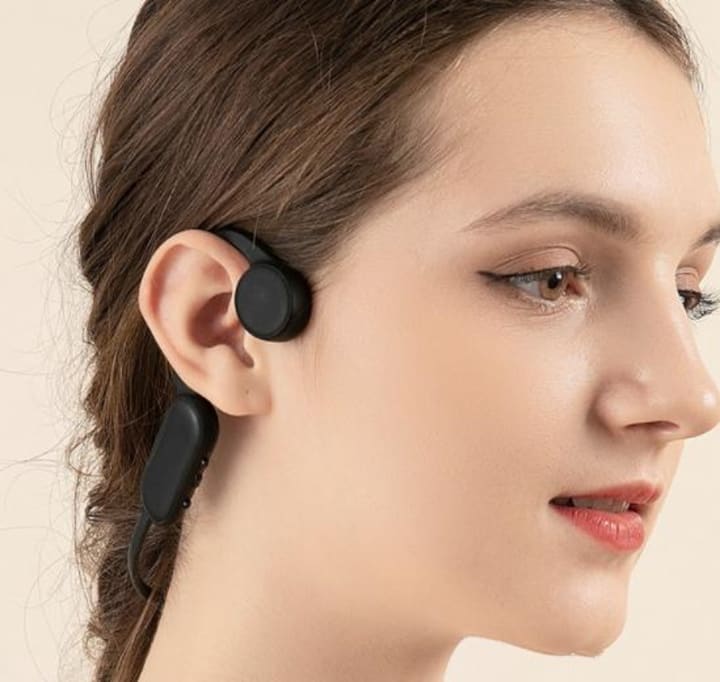 This distinctive technical feature has also revolutionized the way it is worn. The wearing method of bone conduction headphones has changed from traditional in-ear wearing to hanging ear wearing. When wearing it, you only need to hang the earphone on the auricle and put the vibration unit close to the temple, and the whole ear is completely open. The change in the way of sound transmission and wearing has made bone conduction earphones another type of earphone, which is a huge upgrade compared to traditional earphones. Many ear doctors also highly recommend them, because they are better and healthier for ears.
Their advantages are very prominent. Of course, they also have some small disadvantages
What are the disadvantages of bone conduction earphones?
1. The sound quality is slightly worse than traditional headphones
To be honest, the sound quality of bone conduction earphones is slightly worse than that of traditional noise-canceling headphones, and it is not noise-canceling headphones. With the continuous improvement of technology, although it cannot be said that the sound quality is already excellent, at least it can be heard that it has improved from generation to generation. Whether it is human voices or musical instruments, all are very clear. It is more than needs for listening to music while running. Especially in the past year, the sound quality of the products has improved rapidly. Some leading brands, such as wissonly and aftershokz, have sound quality very close to traditional headphones.
2.Sound leakage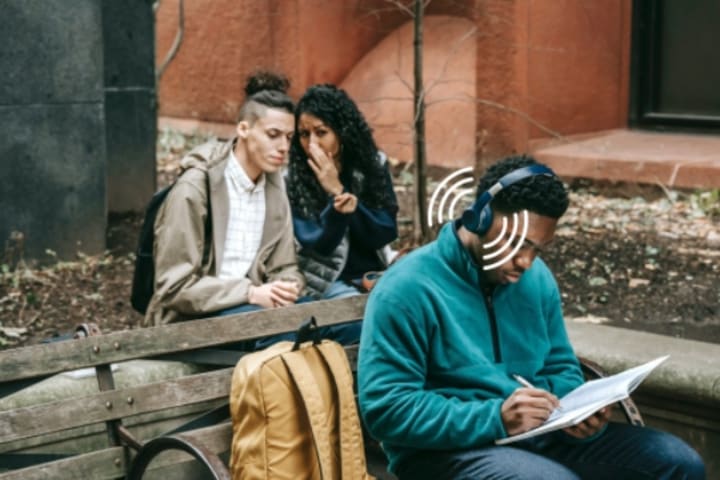 Because the sounding principle of bone conduction earphones is that the vibration unit emits mechanical vibrations, which cause bone vibrations and transmit them to the cochlea. When the sound unit vibrates the bones, it also inevitably vibrates the air, resulting in sound leakage. The sound leakage problem of them is a common phenomenon. Almost all of them have sound leakage problems. It's just that some good bone conduction earphones have been optimized in structure and algorithm, which has greatly improved the problem of sound leakage.
3. It is uncomfortable to wear for a long time
As mentioned above, the bone conduction earphones emit sound through the vibration unit. When you wear it, the vibration unit is close to the temple, and there will inevitably be a little vibration sense. Wearing it for a long time may make the area around the temple uncomfortable. Therefore, it is generally not recommended to wear it continuously for more than 4 hours. It should be noted that listening to music for a long time is not very good for the ears, no matter what headphones you wear.
4. The price is slightly higher
Qualified bone conduction earphones must solve problems such as sound leakage, sound quality, and wearing comfort. A lot of costs will be invested in technology, materials, and manufacturing processes, which also makes the price of them a little more expensive than ordinary earphones. But this year, with the rapid popularity of bone conduction headphones, after a substantial increase in production, prices have also dropped significantly.
The above are some disadvantages of bone conduction earphones, some are common to all headphones, and some are unique to them. So,do they still worth buying?
Do bone conduction earphones still worth it?
Although Bluetooth bone conduction earphones also have some shortcomings, with the progress of technology, these two shortcomings have been greatly improved. Some technologically leading brands, such as Wissonly and Aftershokz, have made great progress in improving sound quality and reducing sound leakage.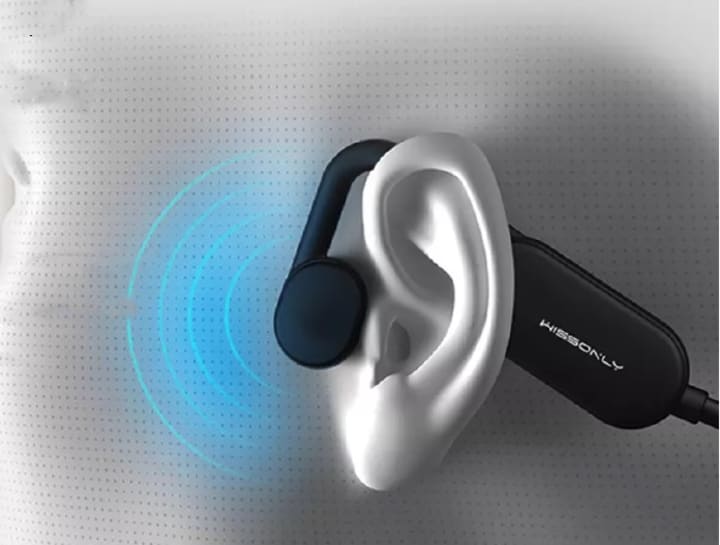 Another side, they are some advantages of them such as less damage to hearing, safer outdoor use, and the ability to keep the ear canal clean and reduce bacterial growth,So, bone conduction earphones still worth it. Next, I will introduce some good earphones.
1. Wissonly Hi Runner bone conduction earphones
Recommended reason:
Wissonly's core team is a team engaged in the research and development of bone conduction products earlier. They have accumulated 10 years' technology in this field. They have adopted the best acoustic laboratory in the Eastern Hemisphere for sound adjustment. Wissonly Hi Runner has good technical solutions to the problems of sound leakage, sound quality and waterproof of pseudo-bone conduction earphones.
Wissonly bone conduction vibrator adopts a unique full-wrapped design, which makes the vibrator work in a closed environment, reducing the impact on the shell, thus reducing the vibration of the shell and finally reducing the sound leakage by 90%.
Wissonly uses a large-size bone conduction vibrator, and the effective vibration area of the vibrator is increased by 35% through structural optimization. At the same time, the sound transmission direction is optimized, the sound loss is reduced, and the sound is more concentrated.
wissonly Hi Runner adopts integrated molding technology, with no holes in the headphones' body and it is no splicing, which realizes IPX8 waterproof, and can be used for swimming and bathing. Even in the depth of 20 meters, diving is no problem.
It also has 32G of built-in memory, which can store 5000 songs. You can use it as amp3 player when you don't have a mobile phone.
In a word, Wissonly Hi Runner is a product with powerful functions, stable technology and high cost performance.
2. Philips A6606 bone conduction earphones
Recommended reason:
Philips A6606 has a good appearance, and its strange dark gray shape has a special sense of technology. The novel rear-hanging design is sporty. Its surface is made of silica gel, which is delicate and smooth to the touch, and its interface is also very flat. There is no doubt about Philips' manufacturing process. The headphones' body is made of waterproof silica gel and titanium alloy, so its weight is only 36g, and it feels very light to use. Its frame is made of memory titanium alloy, which can be stretched and bent repeatedly. It is specially designed for fun run mode and equipped with LED fun run warning lights.
Philips' products are still trustworthy, but the price is a little expensive and the cost performance is average.
3.AfterShokz OPENRUN PRO bone conduction earphones
Recommended reason:
Openrun PRO gives people the first impression that it is very light and almost forgets the feeling of existence. In terms of battery life,its continuous playing time can exceed 8 hours, which can be said to be a very strong bone conduction. AfterShokz brand is mainly developed for sports, but the only drawback is that the sounding unit is very slim, and it will feel a little oppressive when worn for a long time.
The function has IP67 waterproof coefficient, daily outdoor exercise, no fear of sweat, and normal washing.
4.Earsopen peace tw-1 bone conduction earphones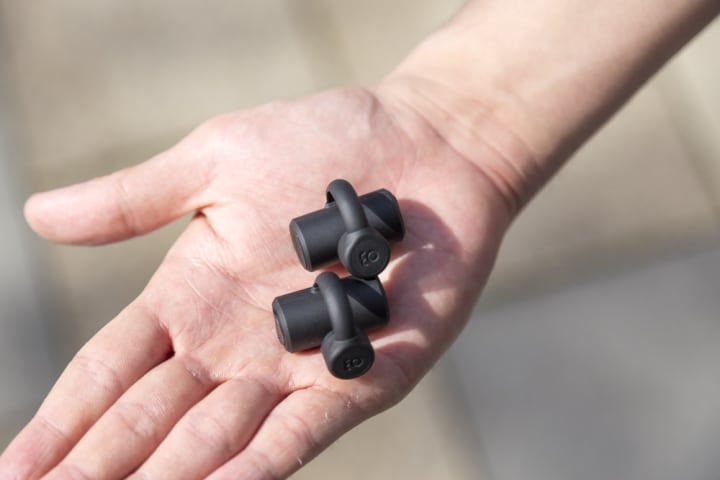 Recommended reason:
The wearing style of Peace TW-1 bone conduction headphones is very unique. It adopts a clip-on wearing method, has a certain stability in wearing, even if in strenuous exercise it can be stably clamped on the auricle. The weight of the body is 9g, during the wearing process, it will not feel heavy. IP67 waterproof rating helps it to be worn outdoors in rainy days easily, and daily sweating is not a problem at all to it, but it can not be used in swimming.
The disadvantage is that its clip-on wearing method may cause discomfort after wearing it for a long time.
5.Nank Runner CC3 bone conduction earphones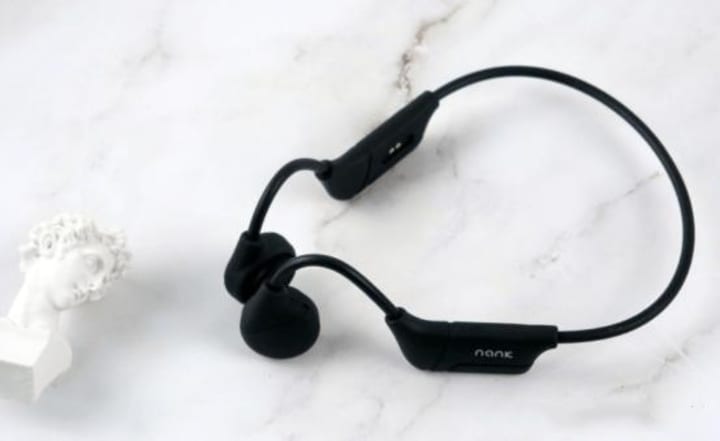 Recommended reason:
The titanium alloy body of the Runner cc2 bone conduction headphones is more flexible and durable, and there is no need to worry that the paint of wearing the headphones for a long time. Their weight is so light that you don't even feel their presence while wearing them. The headphones are equipped with a Bluetooth 5.0 chip, which makes the Bluetooth connection more stable. The sound quality and sound leakage reduction performance are also very good. The Runner cc2 also reach the IPX6 waterproof rating, so there is no problem with rain and sweat.
So, do you have your favorite bone conduction earphone? If you are still confused, I suggest you choose between Wissonly and Aftershokz. The sound quality and sound leak reduction performance of their products are good. The difference is that Wissonly hi Runner has better configuration and higher cost performance,it's more worth buying.
Comment