What Are The Benefits of Bone Conduction Headphones and How Do They Work?
Jan 31,2023 | Sylvia
Have you ever heard music with headphones on while walking on the road, when the car behind you honks to remind you, everyone around you heard it, but you didn't know it; or when you listened to music while wearing headphones in the office at work, even if your boss yells next to you, it can't wake up your ears that were kidnapped by music. These awkward moments happen a lot in life, and they're always unpleasant. However, there is a kind of headphone that can perfectly help you avoid these embarrassments, that is bone conduction headphones.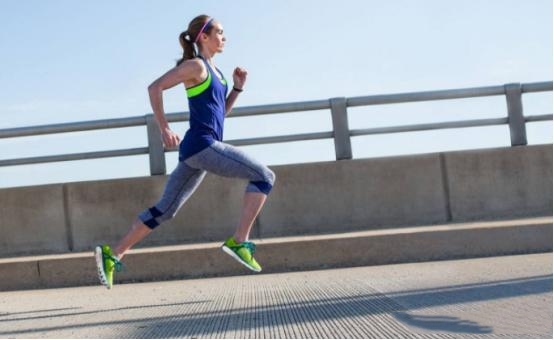 Bone conduction headphones are headphones that are worn differently from traditional headphones. They don't have earbuds in your ears like common headphones do, and they don't need the sound to travel through the air in the ear canal to the eardrum like common type do. They are generally hung on the auricle, so that the sound unit is against the temple, and the mechanical vibration signal of the sound unit is transmitted to the auditory nerve of the inner ear through the skull, and finally people hear the sound.
They are becoming more and more popular due to the advantages that traditional headphones do not have, such as safety, health, hygiene, etc.
What are the benefits of bone conduction headphones
Since bone conduction headphones do not require the use of both ears, they also bring some health benefits. They do not need to be stuffed into the ear when worn, they can keep the inside of the ear canal clean and hygienic. And the surface of them is smooth, easy to clean, and its body can keep clean. Traditional air conduction headphones are worn either into the ear or covering throughout the ear, which will cause bacteria to deposit inside the ear. So bone conduction headphones are of great help to the ear health. They use the principle of bone conduction to transmit sound that does not need to pass through the eardrum. So unless the volume is turned up too much, normal volume will not affect hearing when the headphones are used.
Bone conduction headphones are also very friendly to be used in sports scenes. Wireless headphones themselves are sport-friendly, and the non-in-ear characteristics make them more suitable for sports scenes than other headphones. They are also much more stable in wearing than traditional wireless Bluetooth headphones. Their integrated body structure is tightly fastened to the temples on both sides,and no matter how you move, they will firmly stick to the ears, following the rhythm of your body. So you do not worry about their falling off.
At the same time, bone conduction headphones can provide higher safety compared to common headphones. They are placed on the cheekbones in front of the ears when used. They directly conduct sound through the skull to the inner ear. Both ears are always open, so the phones will not affect any external environmental sounds into the ears. Users can even listen to music while chatting with friends around them. Therefore, in outdoor occasions, on the bus and subway, and when walking on the road, you can hear the sound of outside world, so as to avoid accidents.
These advantages are determined by their working principle, because they do not need to be inserted into the ears, which brings a lot of benefits
How do bone conduction headphones work
If you want to understand how do bone conduction headphones work, you must first know what "bone conduction" is. "Bone conduction" is one of the two main ways of sound transmission (the other is air conduction). It transmits sound through the mandibular bone of the human body to the cochlea. And then sound stimulates the auditory hair cells in the cochlea, thereby generating electrical signals that allow us to hear sound. These technical principles may sound obscure, but there are also cases of "bone conduction" sound transmission in life. For example, when eating, we can clearly hear the chewing sound; we still can clearly hear our own voice when covering our ears and speaking. These are "bone conduction" that helps us to hear sound. Take hearing the sound of chewing when eating as an example, during the eating and chewing process, the vibrations caused are transmitted through the bones to the inner ear to get us to hear sound.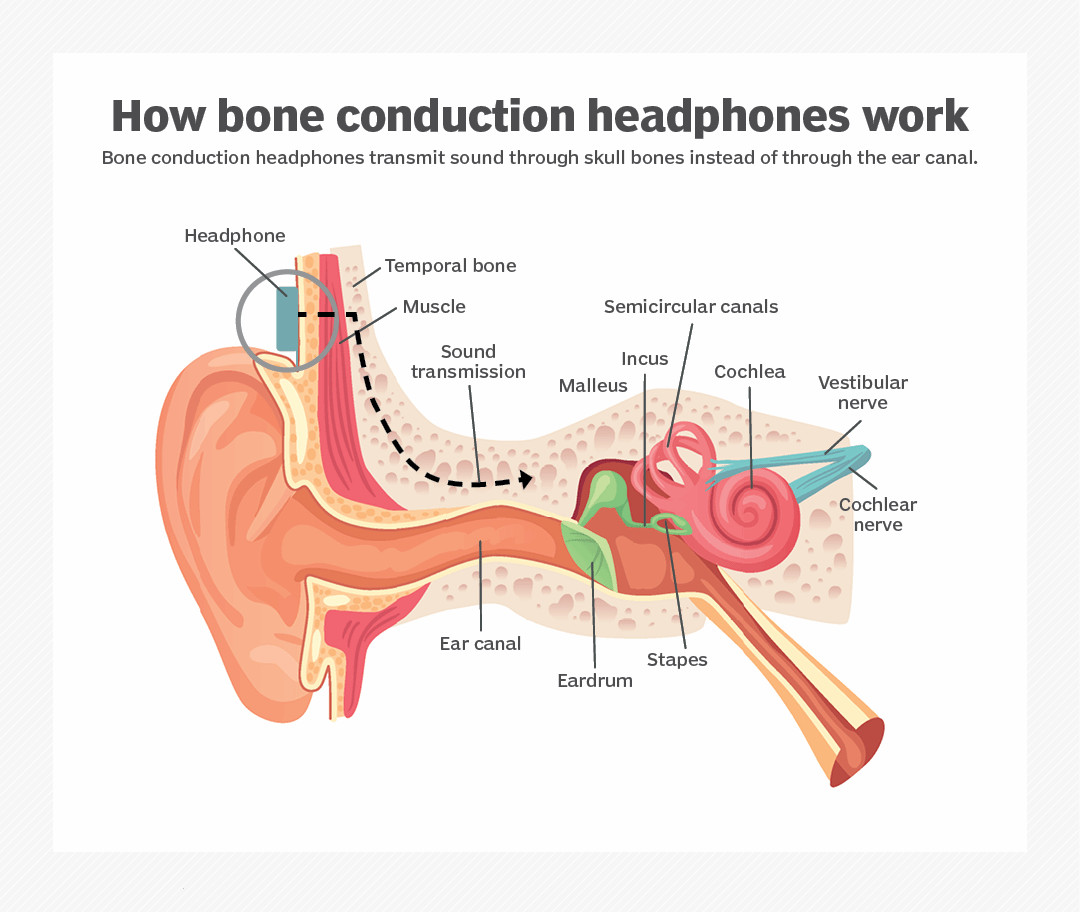 Bone conduction headphones are headphones based on bone conduction technology. The working principle is to use the vibrator on the sound unit to turn the sound signal into mechanical vibration, which causes bone resonance and conducts sound to the inner ear, so as to achieve the result of listening by"bone conduction".
The use of bone conduction headphones is safe, healthy and comfortable. Therefore, if you are interested in them, please do not hesitate to buy them.I will recommend some excellent headphones for you below.
1. Wissonly Hi Runner bone conduction headphones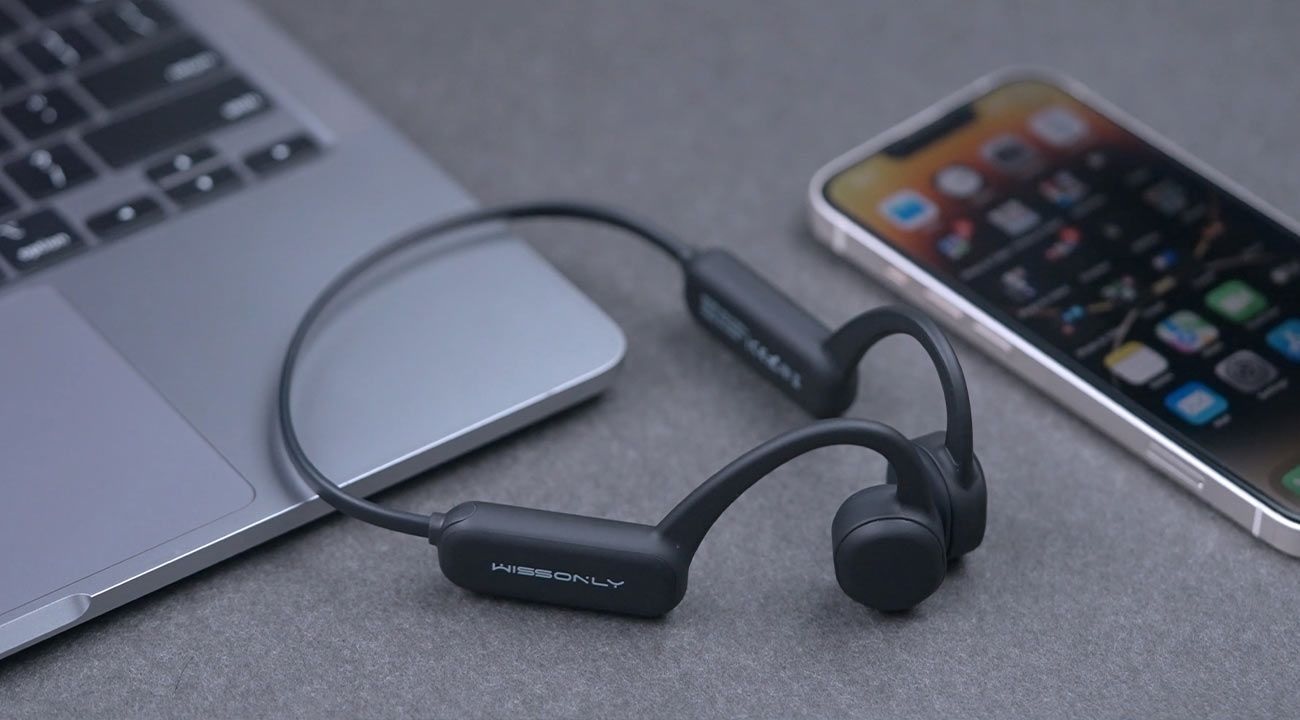 Reason for recommendation:
This is the fastest growing brand of bone conduction headphones in the last six months. The team are all engineers with 10 years of accumulation in the field of bone conduction technology. They started to develop bone conduction headphones that don't hurt ears as early as 2012. To solve the problem of sound leakage of bone conduction headphones, wissonly has made comprehensive improvement in the aspects of vibrator, body design and software optimization. The final result has been applied to Wissonly Hi Runner, and the final sound leakage can be reduced by 90% after laboratory test. I actually used the test myself. At a distance of 2cm, the volume reached 70%, but I still didn't hear the sound of the headphones, which protected my privacy.
Wissonly Hi Runner's body is made of titanium, which can self-adjust the fitting position to ensure a good wearing experience for headphones, so that more people can wear it. As the core component of the product, the headphones plays a key role in the product experience. Hi Runner model is equipped with Bluetooth 5.0 chip, which makes Bluetooth connection faster and more stable. It also has 32GB of built-in storage so you can use it as an MP3 player.
Other parameters of Wissonly Hi Runner are also excellent. For example, the waterproof level reaches IPX8, and you can wear it to swim or even dive. The battery life reaches 8–10 hours, which is very important to me, because I go out for sports on weekends, and I go out for a whole day.
2. Philips A6606 bone conduction headphones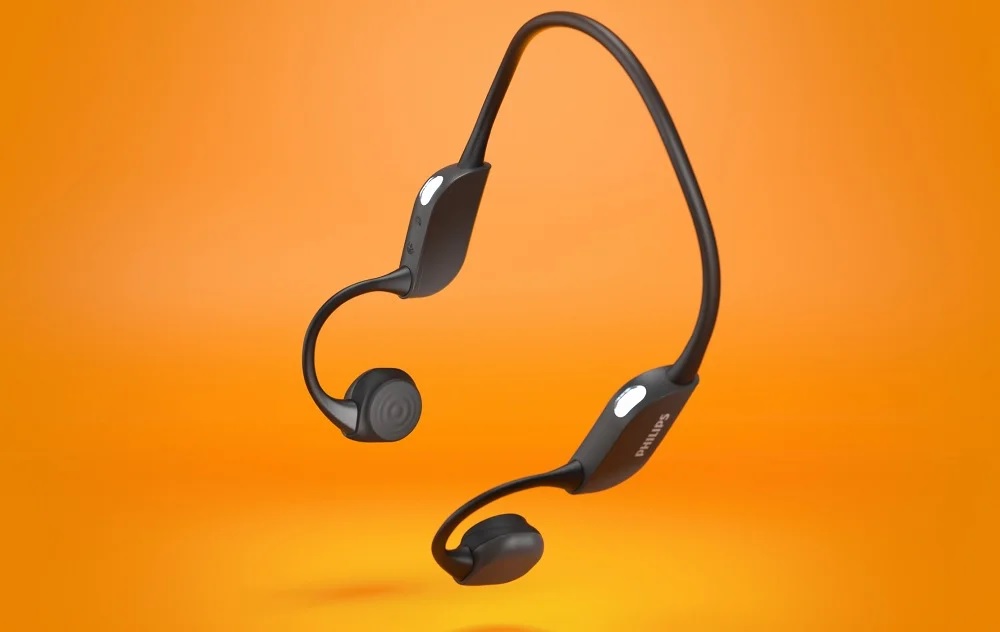 Reason for recommendation:
Philips A6606 is very pleasant to touch, especially the side is softer and touches the skin. It looks like an advanced product on hand. And the charging joint soft plug of the headphone and the gap between different parts are smooth, and the overall workmanship is quite good.
It supports for dual-microphone stereo calls, and is made very well in terms of call quality. A6606 supports mobile phone APP control, if a call comes in during running or cycling, it can be connected by simply touching the left unit, which will not affect the safety of riding. And bone conduction sound pickup technology + dual noise-canceling microphones can also filter out the wind noise during moving forward, and the call effect is guaranteed.
3.AfterShokz OPENRUN PRO bone conduction headphones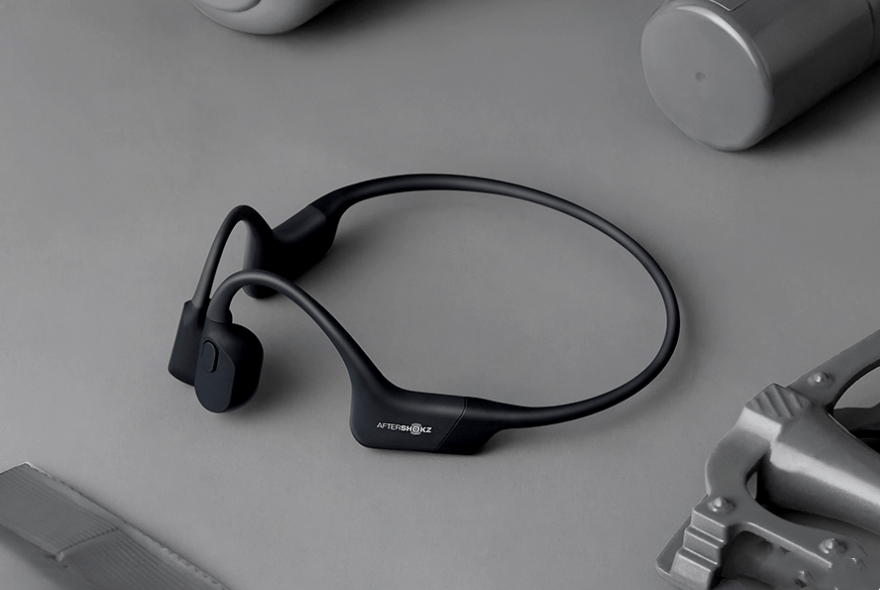 Reason for recommendation:
Openrun Pro bone conduction headphones have IP67 waterproof rating, they are waterproof, sweatproof, and dustproof. They are no problem to get caught in the rain or splashed with water. Even in outdoor sports, when encounter bad weather, you will be not afraid at all, they let you enjoy the fun of sports all the time.
In addition, the headphones do not need to be plugged into the ears. Their comfort is just amazing. Their is no need to poke the ear like a drill any more. And you do not have to worry about that after you wear them for a long time, your ear canal will itch and be uncomfortable, and as well as breed bacteria. The whole body surface is silicone material, their net weight is 28g, and they are comfortable and lightweight.
4.earsopen SS900 bone conduction headphones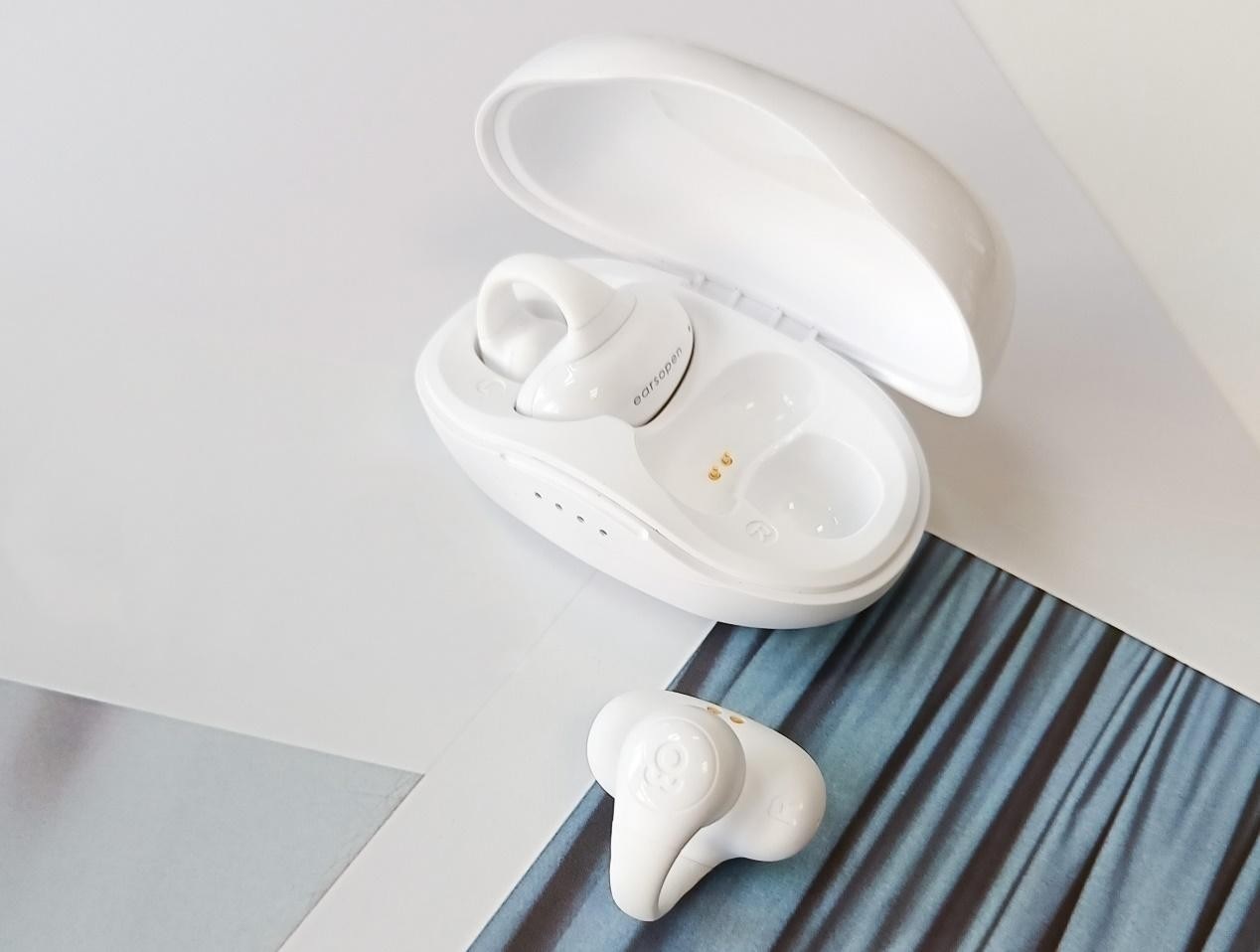 Reason for recommendation:
This bone conduction headphone adopts the ear-clipping mode, and the novel wearing mode also makes it need to be worn with both hands. Moreover, there will be obvious discomfort of ear-clipping when worn for a long time. In the headphones' body, the pressure control area is adopted, and the headphones can be controlled by clicking and double-clicking, etc. The single ear part weight of 8g basically has no weight sense during wearing. With the bone conduction vibrator technology newly developed by BoCo Company, it has a good performance in the low frequency range, but it has obvious sound leakage in the middle and high frequencies.
5.Nank Runner CC3 bone conduction headphones
Reason for recommendation:
Runner CC2 is made of titanium alloy, with a body weight of 28g, and the overall wearing experience is good. The sound quality and sound leakage are better than their previous products, but they still need to be improved. The headphones also support high-definition call noise reduction, which is a plus.
The ability of this headphone is relatively average, and there are no special highlights or obvious shortcomings. As an entry-level bone conduction headphone, it is still qualified.
Among the above products, Wissonly and Philips are the most technologically advanced. Philips is a well-known brand, and the price will be a little higher. Wissonly has a lower price and higher cost performance, which is worth recommending.
Comment