Are Wireless Bone Conduction Headphones Safer and Best Headphones in 2023
Jan 31,2023 | Sylvia
Have you ever heard music with headphones on while walking on the road, when the car behind you honks to remind you, everyone around you heard it, but you didn't know it; or when you listened to music while wearing headphones in the office at work, even if your boss yells next to you, it can't wake up your ears that were kidnapped by music. These awkward moments happen a lot in life, and they're always unpleasant. However, there is a kind of headphone that can perfectly help you avoid these embarrassments, that is Wireless bone conduction headphones.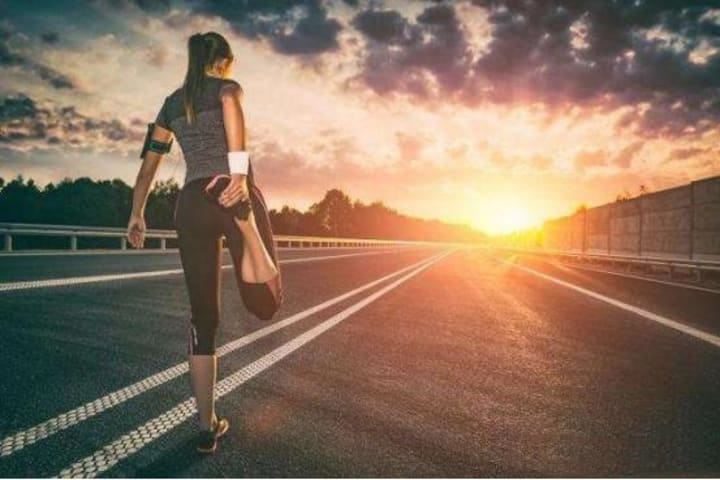 Although wireless bone conduction headphones are becoming more and more popular, they are still not the most widely used headphones. Some people may worry about their safety. Now I will tell you that it is safer than traditional headphones, which is determined by their working principle.
Are wireless bone conduction headphones safer?
Just to get straight to my point, wireless bone conduction headphones are safer and healthier than regular headphones, they are the healthiest kind of headphones. There are several reasons.They cause less hearing damage, less damage to cranial nerves and auditory nerves than traditional headphones, and are safer during wearing.
Wireless bone conduction headphones are safer 1: it is less harmful to hearing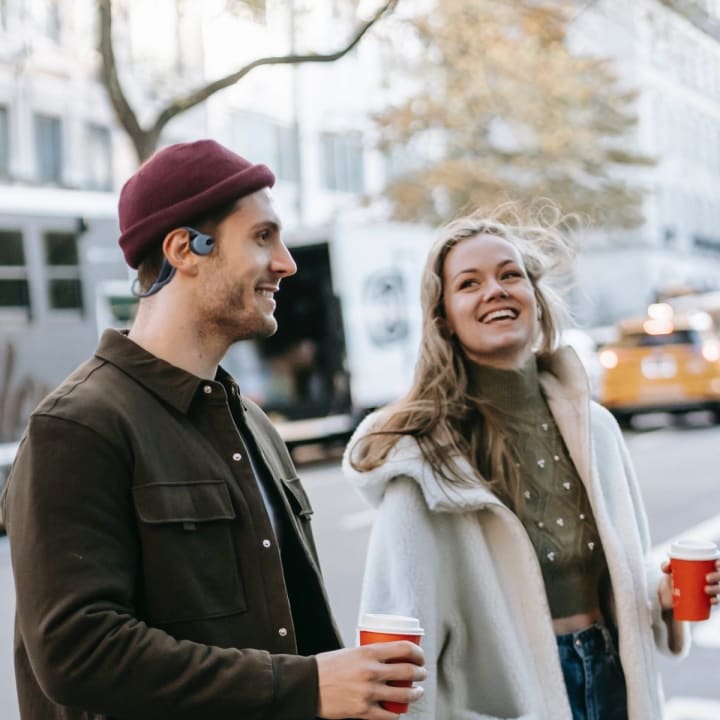 First of all, because hearing damage generally occurs in the eardrum and inner ear, bone conduction headphones rely on human bones to transmit sound, and they do not need to pass through the ear canal and tympanic membrane, so damage to the tympanic membrane can be avoided. Compared with conventional headphones, the vibration waves of bone conduction headphones are also relatively moderate, which will have less impact on auditory hair cells, so they are the headphones that cause the least damage to the ears.
Wireless bone conduction headphones are safer 2: it does less damage to the auditory nerve
Next, let me talk about the problem of electromagnetic waves. Most electronic products have problems with electromagnetic waves, but the strength of electromagnetic waves varies. The electromagnetic waves of traditional headphones are relatively stronger, and it is easier to cause damage to the human brain and hearing nerves. The electromagnetic waves of wireless bone conduction headphones are extremely weak, they have the same intensity as the electromagnetic waves existing in nature, and will not cause damage to the human brain and hearing nerves.
Wireless bone conduction headphones are safer 3: pay attention to environmental sound to protect your safety
The way bone conduction headphones are worn can also help the wearer avoid the dangers of wearing them. They don't need to be plugged into the ear canal when you wear them, and you can still keep an eye on the surrounding environment while listening to music with them. For example, if you wear bone conduction headphones when crossing the road, you will not be in danger because you cannot hear the sound of the horn; when you are exercising outdoors, you can also hear the sound behind you by wearing them to avoid some dangerous situations.
In addition to safety, bone conduction headphones have many advantages, such as comfortable to wear, clean and hygienic, high waterproof level and so on.
When it comes to the advantages of wireless bone conduction headphones, it must be said that their working principles play a decisive role.
The working principle of wireless bone conduction headphones
Bone conduction is actually a very mature technology. The famous pianist Beethoven used bone conduction technology to compose music as early as the eighteenth century. He was deaf in both ears and could not hear music with his ears, which was a fatal blow to his music composition. Later, perhaps it was God's will, he found a magical method, that is, biting a stick connected to the piano while playing, so as to hear the music from the jawbone, which is the principle of bone conduction. Generally speaking, the principle of bone conduction is that sound waves transmit the sound to the inner ear through the vibration of the head bones such as the skull and jaw, and finally allow the wearer to hear the sound.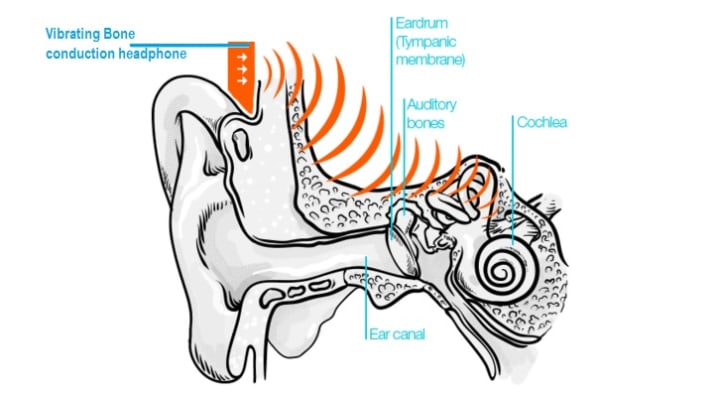 Wireless bone conduction headphones are a new type of headphones made with bone conduction technology. Compared with common headphones, they do not need to be worn in the ear. Their main principle is to convert sound into mechanical vibrations of different frequencies, and transmit them through the human skull->bone labyrinth->inner ear lymph fluid->spiral organ->auditory center. Compared with traditional headphones, the sound transmission path of them is shorter, and it no longer needs to transmit sound through air and eardrum vibration, but directly transmits sound to the inner ear through bone vibration. This also makes wireless bone conduction headphones one of the healthiest headphones, and they have become popular this year.
1. Wissonly Hi Runner wireless bone conduction headphones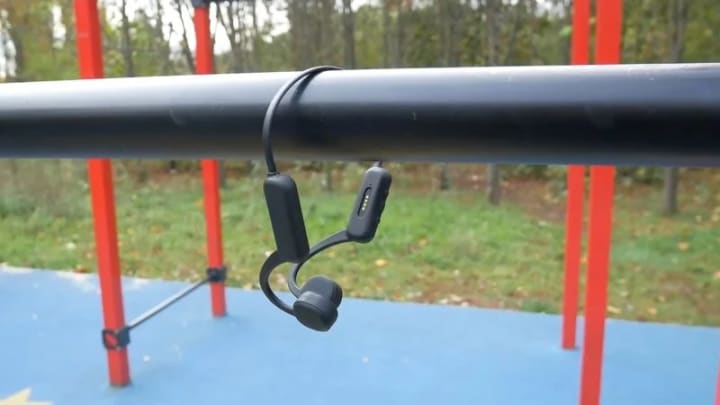 Recommended reason:
This is the fastest growing brand of bone conduction headphones in the last six months. The team are all engineers with 10 years of accumulation in the field of bone conduction technology. They started to develop bone conduction headphones that don't hurt ears as early as 2012. To solve the problem of sound leakage of bone conduction headphones, wissonly has made comprehensive improvement in the aspects of vibrator, body design and software optimization. The final result has been applied to Wissonly Hi Runner, and the final sound leakage can be reduced by 90% after laboratory test. I actually used the test myself. At a distance of 2cm, the volume reached 70%, but I still didn't hear the sound of the headphones, which protected my privacy.
Wissonly Hi Runner's body is made of titanium, which can self-adjust the fitting position to ensure a good wearing experience for headphones, so that more people can wear it. As the core component of the product, the headphones plays a key role in the product experience. Hi Runner model is equipped with Bluetooth 5.0 chip, which makes Bluetooth connection faster and more stable. It also has 32GB of built-in storage so you can use it as an MP3 player.
Other parameters of Wissonly Hi Runner are also excellent. For example, the waterproof level reaches IPX8, and you can wear it to swim or even dive. The battery life reaches 8-10 hours, which is very important to me, because I go out for sports on weekends, and I go out for a whole day.
2. Philips A6606 wireless bone conduction headphones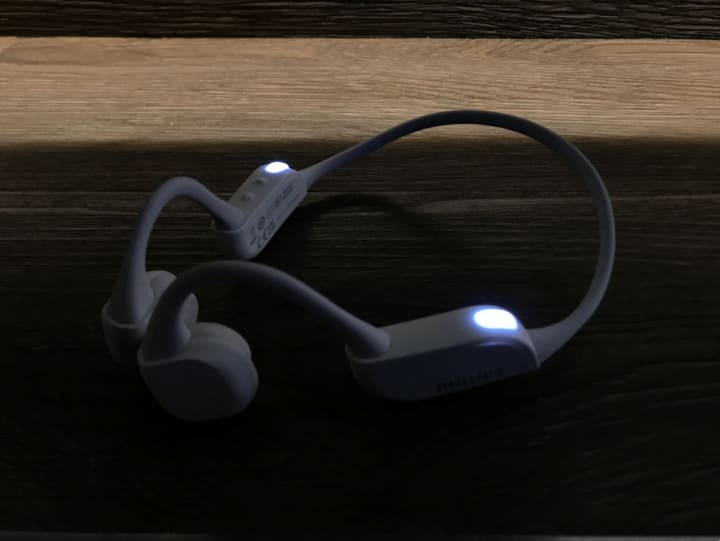 Recommended reason:
It is equipped with a night run lamp for safe lighting, which turns on the LED lamp when running at night, and showing the position and ensuring safety. Built-in 15mm bone conduction vibrator and open acoustic structure in headphones bring a wide sense of space, while allowing you to enjoy a shocking bass effect.
It has IP67 dustproof and waterproof certification, which can completely prevent dust from entering headphones, and it can be used normally even in rainy days, but it can't be used when swimming.
3.AfterShokz OPENRUN PRO wireless bone conduction headphones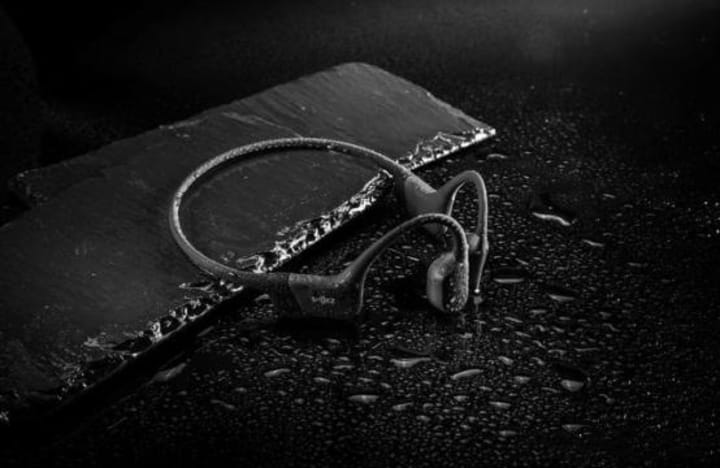 Recommended reason:
Openrun PRO gives people the first impression that it is very light and almost forgets the feeling of existence. In terms of battery life,its continuous playing time can exceed 8 hours, which can be said to be a very strong bone conduction. AfterShokz brand is mainly developed for sports, but the only drawback is that the sounding unit is very slim, and it will feel a little oppressive when worn for a long time.
The function has IP67 waterproof coefficient, daily outdoor exercise, no fear of sweat, and normal washing.
4.earsopen SS900 wireless bone conduction headphones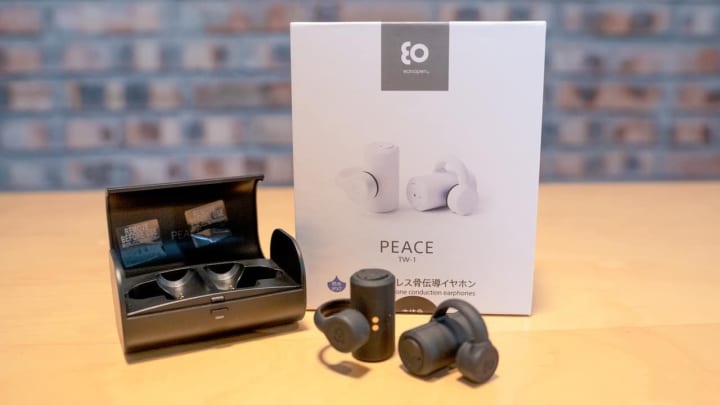 Recommended reason:
It adopts the 5.2 Bluetooth protocol, which can start automatic connection when the charging compartment cover is opened. It is low latency during use, and the anti-interference ability is also strengthened. In terms of sound quality, BoCo's miniature bone conduction vibrator is adopted, which has good performance at low frequencies, but which has harsh noise and serious sound leakage at high frequencies. The 8G single-earphone body is basically comfortable during the whole wearing process.
5.Nank Runner CC3 bone conduction headphones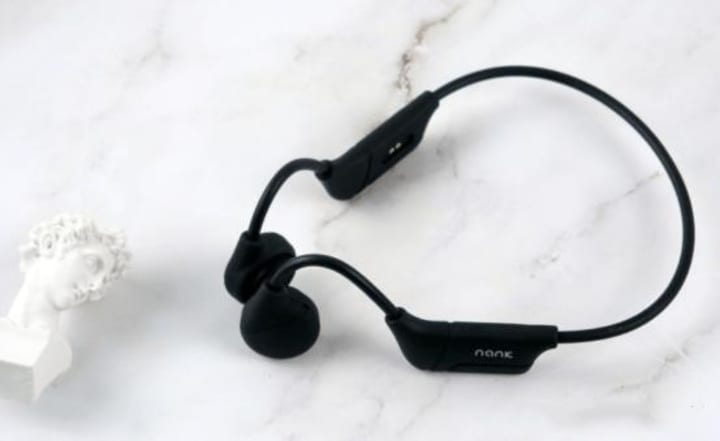 Recommended reason:
Since the body of the runner CC3 is made of silicone material in the part that fits the skin, wearing it has a feeling of summer coldness, which can fully stimulate the fans of sports.
Its sound quality is not a big problem, and it has built-in 4G storage, which can store 1000 songs. And you could enjoy music in places when meet poor phone signal. The wearing comfort and stability are not bad.
It is that the waterproof level is not high enough, and it is not suitable for rain or water sports.
The above bone conduction headphones are suitable for the different needs of most people. If you have additional requirements for sound quality, sound leakage reduction, comfort, and waterproof grade, we recommend that you choose Wissonly.
Comment