What Are Bone Conduction Headphones and How About Their Pros and Cons?
Jan 16,2023 | Sylvia
When some people who love sports are running or cycling outside, you may see that they wear headphones on their ears but not tuck into the ear. In fact, the headphones are probably bone conduction headphones.
So what exactly are bone conduction headphones?
Simply put, bone conduction headphones are headphones made based on bone conduction technology. The more complete statement of bone conduction technology should be bone conduction sound transmission technology. It directly uses human bones as a sound transmission medium, So sound waves do not need to pass through the external auditory canal and tympanic membrane,But pass directly to the inner ear.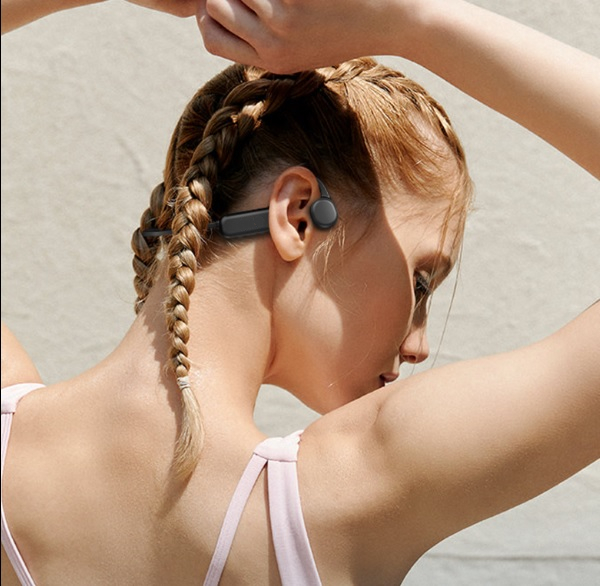 Bone conduction headphones and traditional headphones are completely different in the use of method. They are an open structure of its body. when using them, we put the sound source of bone conduction headphones against the skull next to the ear. The sound source vibration will drive the skull to vibrate together. So the sound wave pass through the skull bypassing the external auditory canal and tympanic membrane and are directly transmitted to the ossicles. The ossicle then transmit the sound waves into the bone labyrinth, so that the sound information is transmitted to the cochlea and auditory nerve, etc.. And finally we hear the sound.
Pros and Cons of Bone Conduction Headphones
The main pros of bone conduction headphones is that they do not need to transmit sound waves through the ear, but through the ear bone, which allows you to wear them, the ear will be completely exposed, which brings the following obvious pros:
First pros of bone conduction headphones: protect hearing
Compared with the air conduction method of traditional headphones, bone conduction saves many steps of sound wave transmission, and the sound does not need to pass through the ear, so it will not stimulate the eardrum. This is a great way to protect your eardrums and ensure your hearing is not damaged.
second pros of bone conduction headphones: comfortable to wear and clean and hygienic
Bone conduction headphones do not need to block the ears when worn, so that the ears can be completely opened, which makes the ears refreshed just like not wearing headphones. It won't let you have ear pain and stuffy ears caused by long-term wearing, making you more comfortable when wearing them.
At the same time, it is precise because the ear does not need to be blocked when wearing it, sweat and other bacteria will not enter the ear with the headphone, so it is suitable for patients with diseases such as otitis media.
Bone conduction headphones have the advantages of cleanliness, sanitation, and bacteria isolation, which cannot be possessed by traditional headphones no matter how they are improved.
Third pros of bone conduction headphones: suitable for sports
Bone conduction headphones are great for exercising. I bought this type of headphones precisely because of my sports needs. Yes, I can't stand exercising without music. When using them, the ears are open, and you can also perceive the surrounding environment well when you are exercising. They are worn with hanging ears, which are comfortable to wear and not easy to fall off, and can also prevent sweating and stuffy ears. They were born for movement.
At the same time, some bone conduction headphones have built-in memory, so they can be used as MP3 players without a mobile phone, which is very practical for people who like to listen to music during exercise.
In addition, most bone conduction headphones have good waterproof performance, so they can be used with confidence when swimming. And because it is bone conduction, it does not need to pass through the air, so the sound received underwater is the same as the sound received on the ground.
Of course, like a coin has two sides, bone conduction headphones have advantages and some disadvantages, you can take a look at the introduction below.
Cons of bone conduction headphones:
1. Sound quality:
Because bone conduction headphones transmit sound through bones, the sound quality transmission loss is large during the process, so the sound quality will be worse than traditional noise-canceling headphones.
2. Sound leakage:
Because the sound transmission of bone conduction headphones is carried out through vibration of the vibrator, and some sound is transmitted through the vibration of the air, so sound leakage cannot be completely avoided. But some headphones brand invest more research and design in preventing sound leakage, so most of the sound leakage problems are solved. For example, the Wissonly Hi runner bone conduction headphones I own are excellent representatives among them.
The pros and cons of bone conduction headphones are determined by their working principles.
What is the working principle of bone conduction headphones?
First of all, let us understand the principle of bone conduction technology. Bone conduction is a method of sound conduction, that is, by converting sound into mechanical vibrations of different frequencies. It transmits the sound to the cochlea through the human skull, bony labyrinth, and inner ear lymph fluid. After the auditory signal is sensed by the spiral organ in the cochlea, the auditory signal is converted into a nerve impulse. The auditory nerve continues to transmit the nerve impulse to the auditory center, and finally to the auditory cortex, where sound is perceived.Compared with the classic sound conduction method of generating sound waves through the diaphragm, bone conduction saves many steps of sound wave transmission, and can achieve clear sound reproduction in a noisy environment, and the sound waves will not affect others due to diffusion in the air.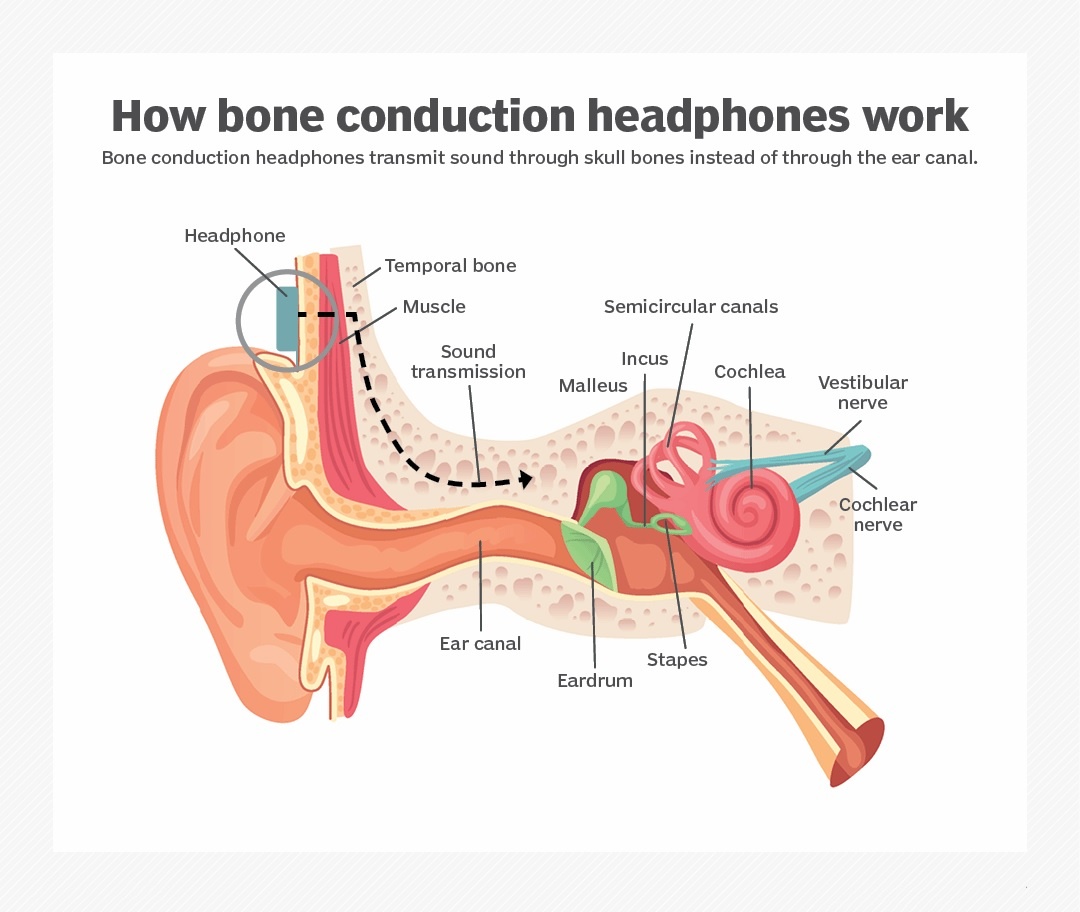 Bone conduction technology is a mature technology, and its practicability and safety have long been verified. As early as the 18th century, Beethoven, who was deaf in both ears, could continue to create music by biting a wooden stick connected to the piano and hearing the sound of the piano. This is probably the earliest example of the application of bone conduction.
Bone conduction headphones are a new type of earphones based on bone conduction technology. You only need to put the sound unit close to your ears to hear music. Because of this, they do not need to be plugged into or wrapped around the ear, so they will not cover the ear canal, making the ear canal more hygienic and the eardrum healthier.
In general, the advantages of bone conduction headphone outweigh the disadvantages, and it is a product worth buying. Next, I will recommend some excellent headphones.
1. Wissonly Hi Runner bone conduction headphones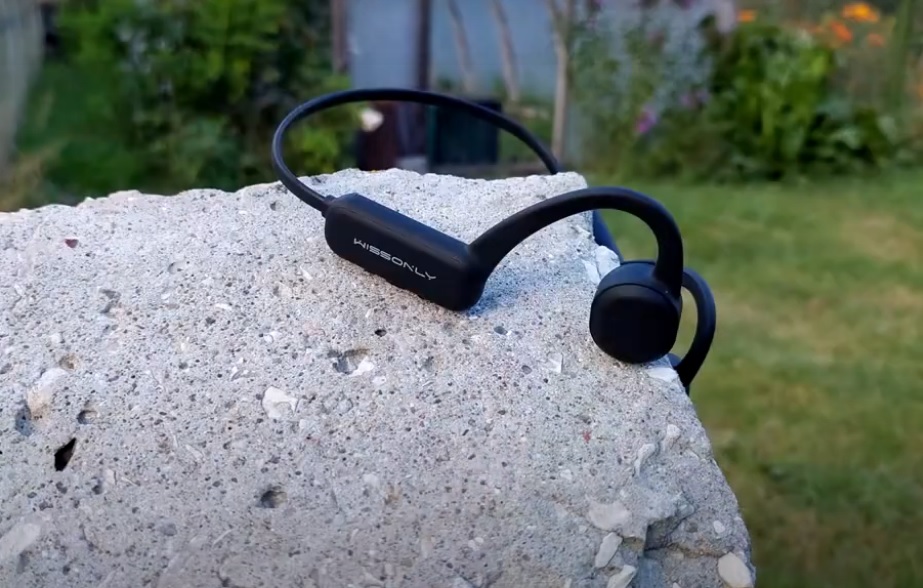 Reason for recommendation:
The Wissonly team has always attached great importance to the opinions of customers. It is said that their Hi runner model invited thousands of users to participate in the test, and that they constantly adjusted the design based on customer feedback. It is said that because of this, the product launch time was delayed by 3 months compared to the original plan time. I was so moved by this story that I bought their products.
Wissonly Hi Runner attaches great importance to sound quality. Their sound source adopts a large-sized vibrator, and through the clever structural design, the vibration area is increased by 35%. So the sound range is wider and the sound is more powerful. They have also made a lot of efforts in the treatment of sound leakage. The headphones' body is sealed and integrated to minimize sound leakage.
Hi Runner are also equipped with a new Bluetooth 5.0 chip. They have stronger anti-interference ability, and can easily cope with various complex outdoor scenes without disconnection. They support IPX8 waterproof grade higher than the industry standard, are equipped with 32G body memory. They have stable connection and low latency performance. In listening to songs, chasing dramas, or playing games, they can meet all daily needs for headphones.
The Wissonly Hi Runner weigh less than 30g, have no weight bearing when worn, are very comfortable, and are very suitable for long-term use during sports.
2. Philips A6606 bone conduction headphones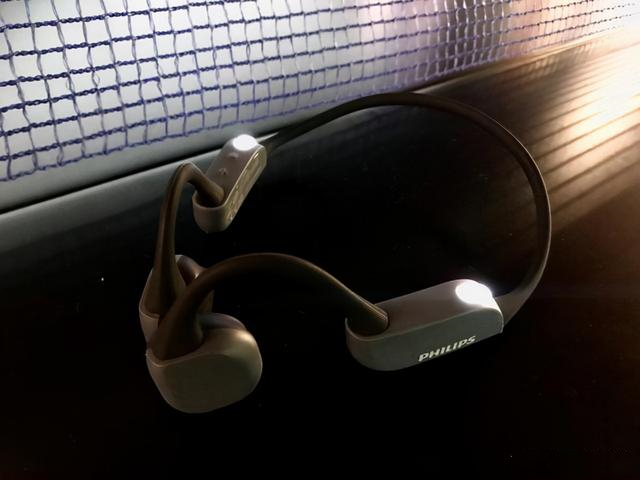 Reason for recommendation:
This Philips A6606 bone conduction headphones, with an ergonomic design, will not fall off no matter how you move. The surface of its body is made by soft silicone, which greatly improves the comfort of wearing. It has reached the IP67 waterproof rating, and sweating profusely during daily sports is not a problem to it. The headphones are also equipped with night running lights, and the brightness is strong enough that the cyclists or vehicles behind you can notice you when you are running at night. The headphones are equipped with Bluetooth 5.2 technology which has a faster transmission distance and lower power consumption than 5.0, but this one cannot be used in swimming.
3.AfterShokz OpenSwim bone conduction headphones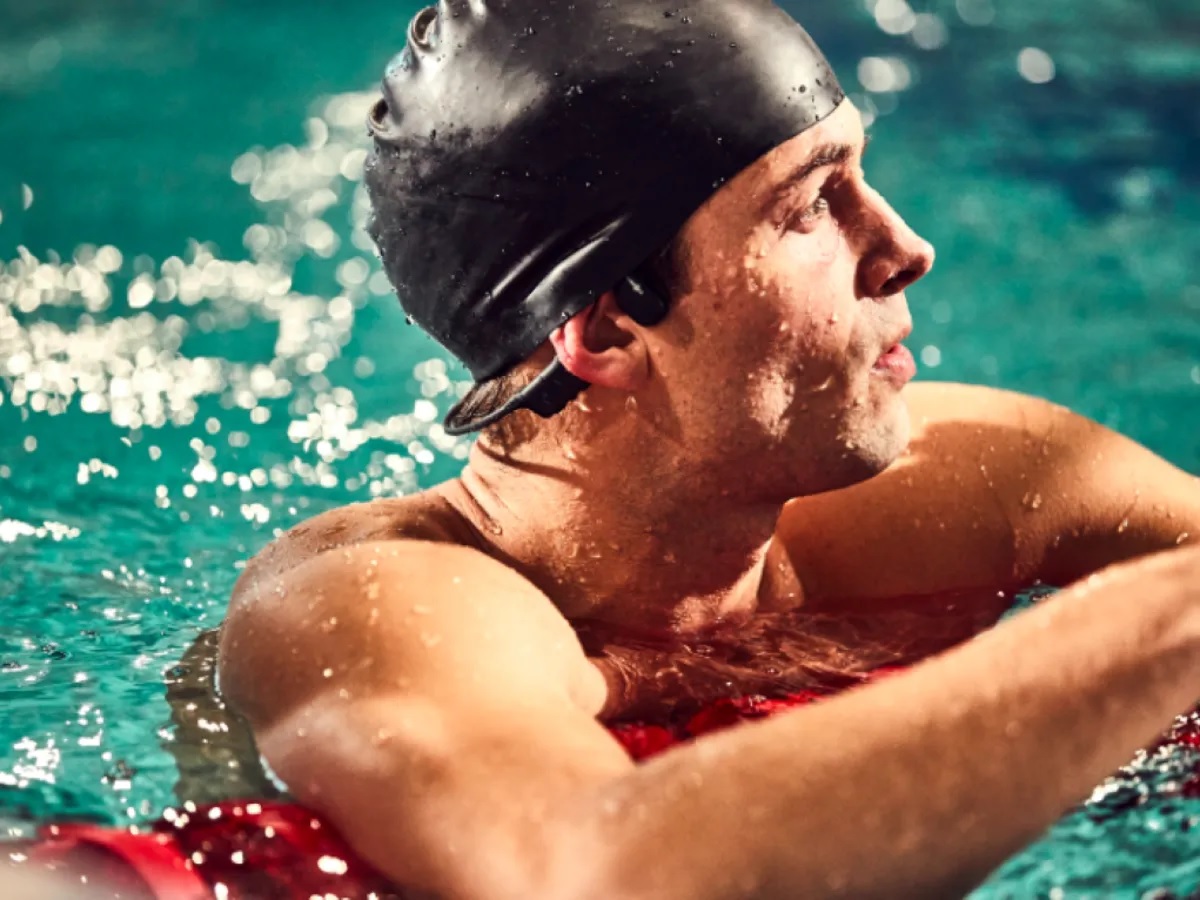 Reason for recommendation:
This OpenSwim bone conduction headphones, the whole body is made of titanium alloy, which is tough, durable, and can be firmly worn to fit the ears. The whole body has an integrated design, no opening design, and the waterproof performance of the body reaches IP68 grade, so it is suitable for swimming. Its sound source part adopts a long strip structure design, so that the loudspeaker has a larger surface area and higher sound transmission efficiency. With its own 4G memory, it can store thousands of songs, and its battery life can last up to 8 hours, which can meet the daily exercise demand. However, this headphone does not support Bluetooth and calling functions.
4.earsopen SS900 bone conduction headphones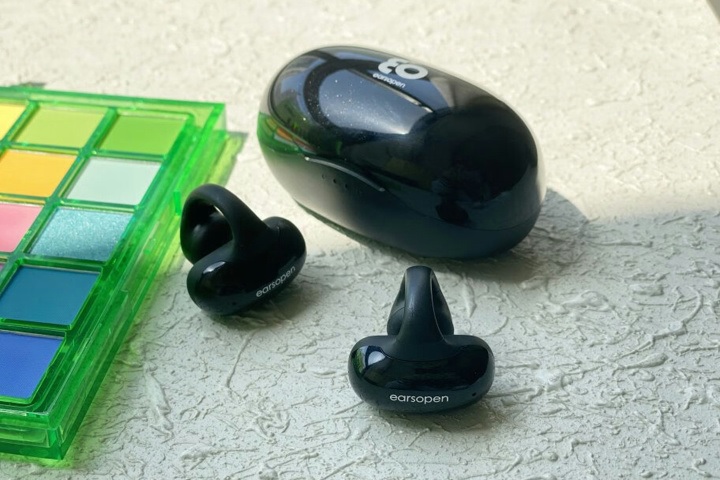 Recommended reason:
Different from other bone conduction headphones, this earsopenSS900 is mainly worn by pinching ears, which requires both hands to finish wearing. Its' IPX7' s waterproof grade can achieve the effect of short-time immersion under water, and it is easy to face the daily sweat. The 8g single side headphone body can play a comfortable and non-inductive role in the whole wearing process, but it will be a little uncomfortable when worn for a long time due to the wearing way of clip ears.
5.Nank Runner CC3 bone conduction headphones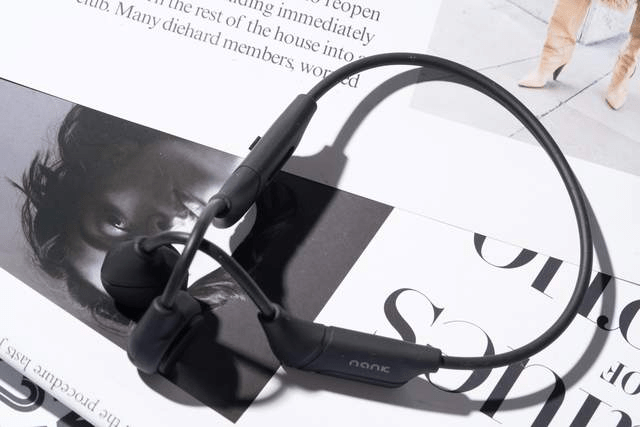 Reason for recommendation:
Among entry-level headphones, the Runner CC3 still performs well. Its body is wrapped in a layer of skin-friendly material, which will not feel uncomfortable to wear during exercise, and the firmness is also good, which can firmly lock the headphones on the ears.
It also has an MP3 mode with 4G memory, which can save nearly 1,000 songs. You can enjoy listening to songs without a mobile phone. The waterproof level and battery life are average, and it is not suitable for swimming.
If you still have no idea about how to choose bone conduction headphones.There are several key points that you must consider, such as sound quality, leakage reduction, comfort, etc.In addition, you'd better choose brands with strong technical strength, such as Wissonly and Aftershokz. I chose Wissonly myself, mainly because it is more cost-effective.
Comment