What Are Bone Conduction Headphones and Do Bone Conduction Headphone Leak sound?
Mar 11,2023 | David
In daily life, the sound of teeth colliding can be clearly heard by us, but people around us cannot hear it. This is probably the nearest case of bone conduction technology around us. When you collide your teeth, you may hardly imagine that this sound transmission method will be applied by talented engineers to create the latest popular product-bone conduction earphones.
what are bone conduction headphones?
Bone conduction headphone is a type of headphone using bone conduction technology. Its biggest feature is that it uses bone conduction to transmit sound, uses human bones as the medium for transmitting sound, and directly transmits sound to the auditory nerve to form hearing.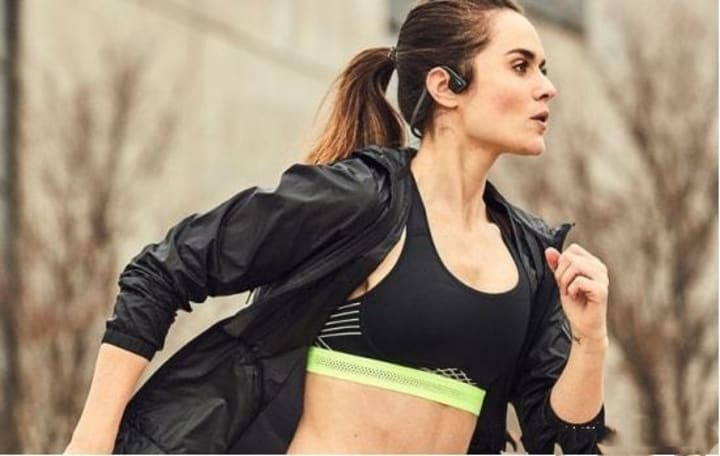 This distinctive technical feature has also revolutionized the way it is worn. The wearing method of bone conduction earphones has changed from traditional in-ear wearing to hanging ear wearing. When wearing it, you only need to hang the earphone on the auricle and put the vibration unit close to the temple, and the whole ear is completely open. The change in the way of sound transmission and wearing has made bone conduction headphones another type of earphone, which is a huge upgrade compared to traditional earphones. Many ear doctors also highly recommend them, because they are better and healthier for ears.
In addition to be health for ears,they have many advantages,such as,safe,hygienic,comfortable,unique appearance.Their only shortcoming is that there is a sound leakage problem
Do bone conduction headphone leak sound?
Bone conduction headphones will leak sound, but now some mature brands have found a solution to the problem of sound leakage, such as Wissonly and Aftershokz have done a good job in reducing sound leakage.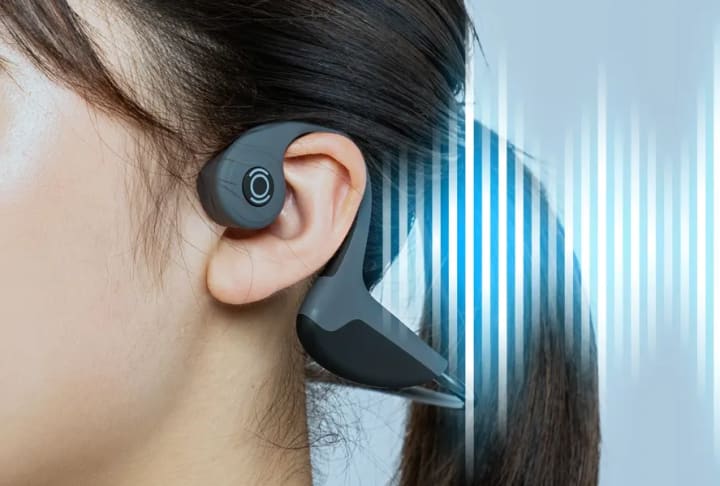 The sound leakage problem of bone conduction headphones is mainly due to the fact that they convert sound into mechanical vibration through the sound unit, and vibrate the bone to transmit sound. When the headphone is working, the shell of the headphone will be vibrated together by the sound unit, and the shell will vibrate the surrounding air, so sound leakage will occur. In other words, the shell of the bone conduction headphone becomes the "amplified speaker" of the headphone, spreading the sound to the surroundings.
From the principle of the sound leakage phenomenon, we can easily see that all bone conduction headphones have sound leakage problems. Those headphones that claim to have no sound leakage at all are basically fake.
It's just that some bone conduction headphones may have made more efforts to reduce sound leakage. For example, some headphones use anti-phase sound waves to offset the sound waves of sound leakage, or through the integrated design of the body without holes, reduce the air vibration caused by the vibration unit, thereby reducing sound leakage. There are also some brands that optimize the structural design and increase the shock absorption function of the body to reduce sound leakage. It should be said that with the efforts of the entire industry, the sound leakage of bone conduction headphones has also been greatly improved.
Although bone conduction headphones have the problem of sound leakage, it has to be said that they have several outstanding advantages
Safer: Wear them without blocking your ears, which allows you to maintain awareness of your surroundings and make outdoor sports safer;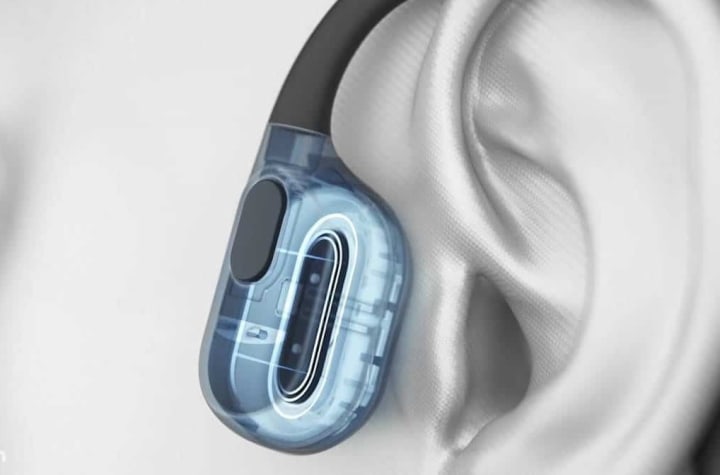 Healthier: They use bones to transmit sound and do not need to use the eardrum, which avoids damage to the eardrum and can protect hearing well;
More hygienic: bone conduction headphones do not need to be worn in the ear, even if worn for a long time, they can keep the ear canal clean and avoid the growth of bacteria;
More comfortable: They are very light, there is no feeling of weight when wearing them, and the wearing comfort is very high.
These advantages also make them popular among young people.
The following are recommendations for several excellent bone conduction headphones. Some of these earphones have good sound quality and sound leak reduction, and some are low-cost entry-level products.
1. wissonly Hi Runner bone conduction headphones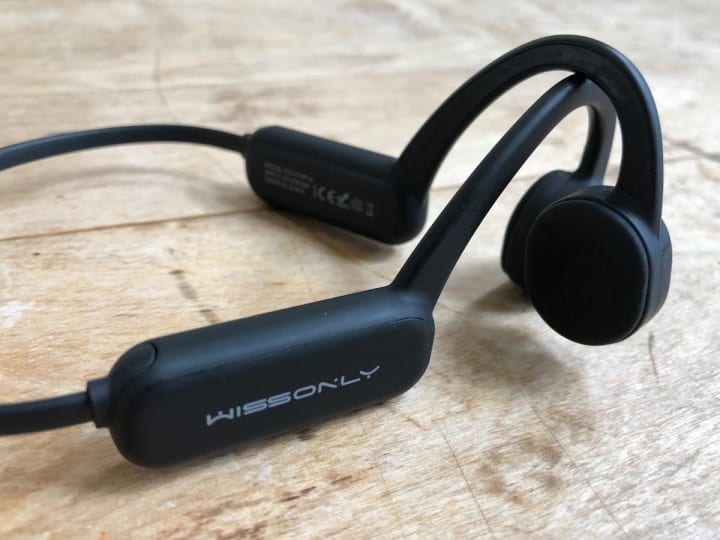 Reason for recommendation
Wissonly's core team is a team engaged in the research and development of bone conduction products earlier. They have accumulated 10 years' technology in this field. They have adopted the best acoustic laboratory in the Eastern Hemisphere for sound adjustment. Wissonly Hi Runner has good technical solutions to the problems of sound leakage, sound quality and waterproof of pseudo-bone conduction headphones.
Wissonly bone conduction vibrator adopts a unique full-wrapped design, which makes the vibrator work in a closed environment, reducing the impact on the shell, thus reducing the vibration of the shell and finally reducing the sound leakage by 90%.
Wissonly uses a large-size bone conduction vibrator, and the effective vibration area of the vibrator is increased by 35% through structural optimization. At the same time, the sound transmission direction is optimized, the sound loss is reduced, and the sound is more concentrated.
Wissonly Hi Runner adopts integrated molding technology, with no holes in the headphones' body and it is no splicing, which realizes IPX8 waterproof, and can be used for swimming and bathing. Even in the depth of 20 meters, diving is no problem.
It also has 32G of built-in memory, which can store 5000 songs. You can use it as amp3 player when you don't have a mobile phone.
In a word, Wissonly Hi Runner is a product with powerful functions, stable technology and high cost performance.
2. Philips 7607 bone conduction headphones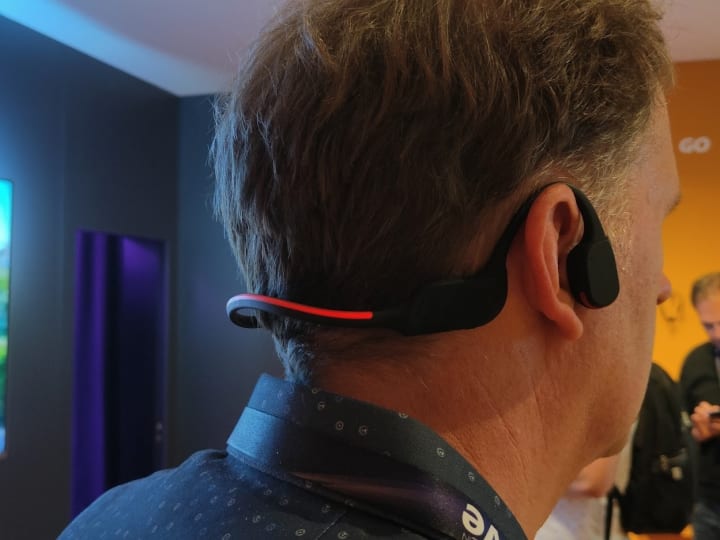 Reason for recommendation
They use a 17mm large-scale sound unit that makes their low-frequency sound more delicate, and that makes middle and high frequency sound clearer and not harsh. IP67 waterproof performance allows them to have a waterproof and sweatproof function in daily wear, and to be no problem in the face of sudden rain in a short time. When you wear them at night, LED night running lights make passing vehicles perceive your own location, so the safety factor is higher.
3.AfterShokz OpenSwim bone conduction headphones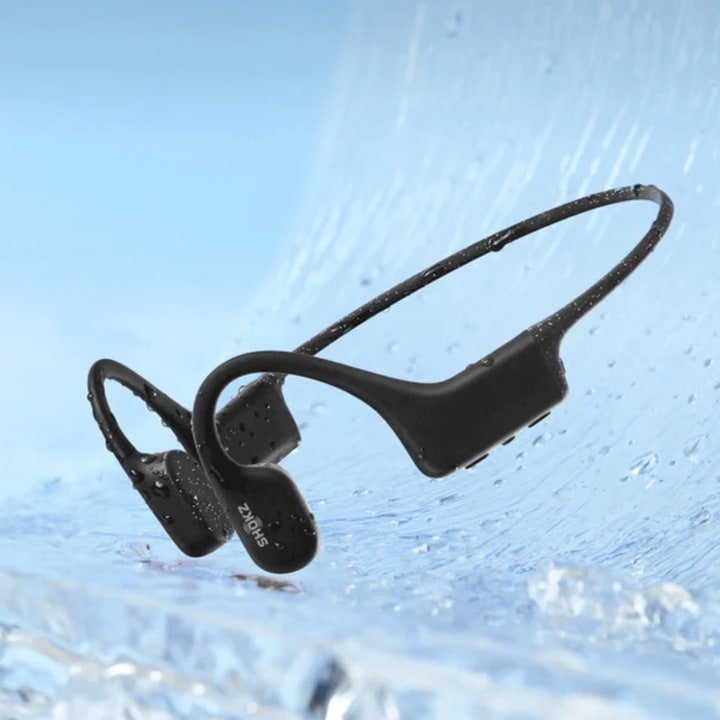 Reason for recommendation
The body of the headphone is made of skin-friendly silicone, and its light body is only weighs 36g. It has ergonomic structure of the ear design, no matter running, jumping, wearing glasses without pressure, more intimate details. The waterproof performance of OpenSwim reaches IP68 level, which is suitable for swimmers. A long strip structure design is adopted at the sound generating part, so that the loudspeaker has a larger surface area and higher sound transmission efficiency. With its own 4G memory, it can use as a mp3 player.Its battery life reach 8 hours, no matter about long time using.But this headphones does not support Bluetooth and calling functions.
4.Earsopen PEACE bone conduction headphones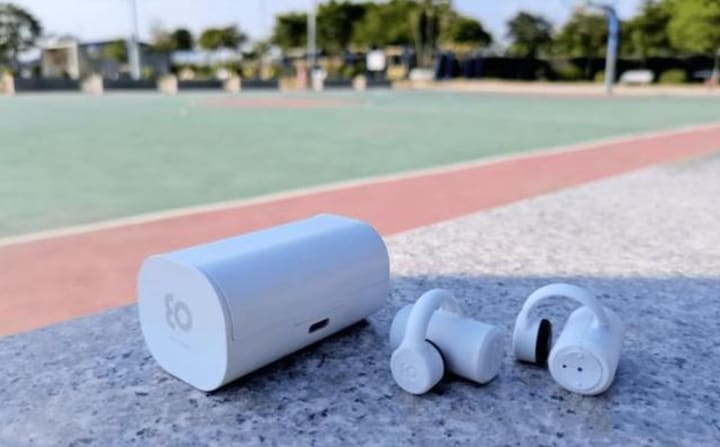 Reason for recommendation:
The Japanese bone conduction headphones adopt the wearing method of ear clipping that is very novel. Although they are ear clipping type, after wearing it for a long time the ear will be somewhat painful. They have IPX7 waterproof performance. Both battery and charger can be used in the charging case, but there is a small problem that the charging case is not waterproof. Their sound quality is still good, and they are excellent in the audio performance of the high, medium and low. And there is a sound leakage problem, but the overall is still good.
5.Nank Runner CC3 bone conduction headphones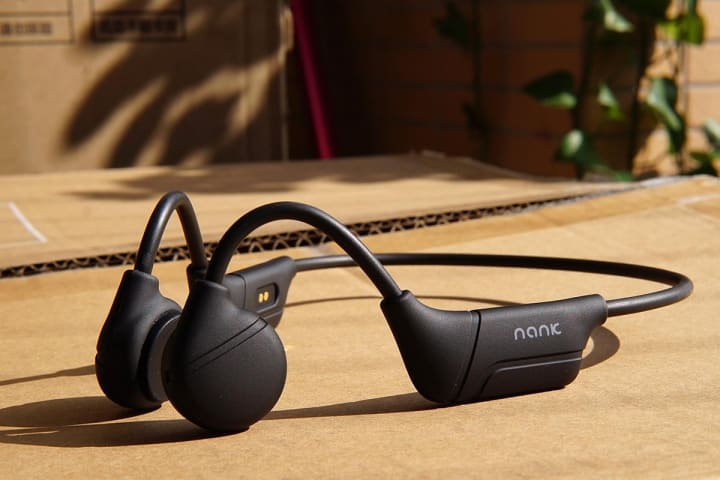 Reason for recommendation:
Runner CC 2 bone conduction headphones adopt a combination of soft and hard to reduce sound leakage. The entire headphones adopt a seamless design, even the headset mic is wrapped in silicone. The unique sound leakage cancellation technology can greatly reduce the leakage phenomenon.
It uses magnetic charging, after each use, you only need to put the magnetic tip in the buckle position of the headphones. Compared to traditional headphones, Runner CC2 bone conduction headphones has no holes in the entire body, and it has a certain waterproof effect.
It is generally a good entry-level bone conduction headphone. But the waterproof level is not enough, it is are not suitable rain or water sports.
Among the above five products, Wissonly and Aftershokz are my favorite. Their sound quality, sound leakage reduction and comfort are all very good. Compared with the two brands, Wissonly's product parameters are better, cost-effective, and worth buying
Comment