What Are Bone Conduction Headphones and Are They Harmful to Health?
Feb 13,2023 | David
Bone conduction headphones are becoming popular among sports fans. We always see people wearing headphones that don't have to be tucked into their ears when they are running, riding, or working out. They looks cool, so what exactly are bone conduction headphones? In addition to their cool appearance, what are their other characteristics?
What are bone conduction headphones?
Bone conduction headphones, as the name suggests, are headphones that use bones to conduct sound. They actually use the principle of sound transmission in solids, and directly transmit sound to the auditory nerves through the skull to achieve sound transmission and perception. Compared with traditional headphones, due to the different transmission paths, they do not need the earbud part of traditional headphones, or even do not need to touch the ears at all. They ensure that the ear canal hygiene will not be affected, so they are healthier and more hygienic.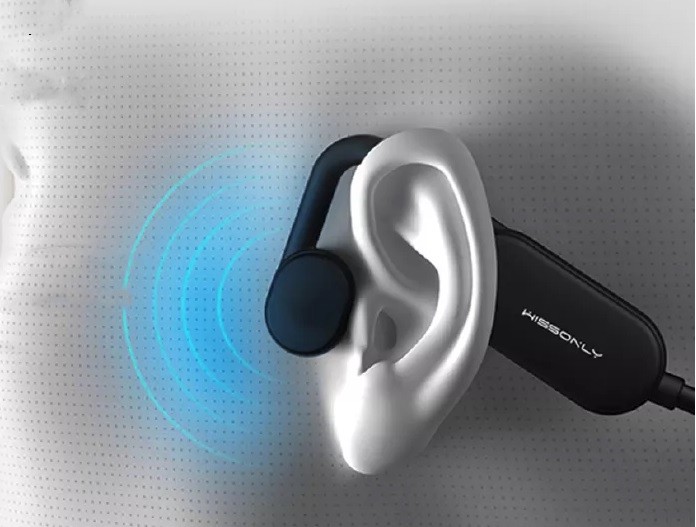 From the appearance design, bone conduction headphones are non-in-ear headphones. They mainly have three designs: hanging-ear type, clip-on type, headband type. The hanging-ear bone conduction headphones are to hang on the auricle, and the vibration unit is put close to the temple to transmit sound by the skull; Clip-on types are clamped on the ears, and the vibration unit is placed close to the auricle, and the sound is transmitted by the bones on the auricle. A headband type is used to tie the vibrating unit to the head to transmit sound through the skull. Among the three designs, hanging-ear type are the mainstream.
Bone conduction headphones are a new application of old technology. Bone conduction technology is very mature and safety is very good, they art not harmful to health,so you can use them with confidence.
Are bone conduction headphones harmful to health
Some people may worry that bone conduction headphones are harmful to health. This concern is unnecessary, and there is no evidence that this kind of headphones are bad for health. We can analyze this problem from several perspectives on the effects of them on the ears, nervous system, bones, and skin.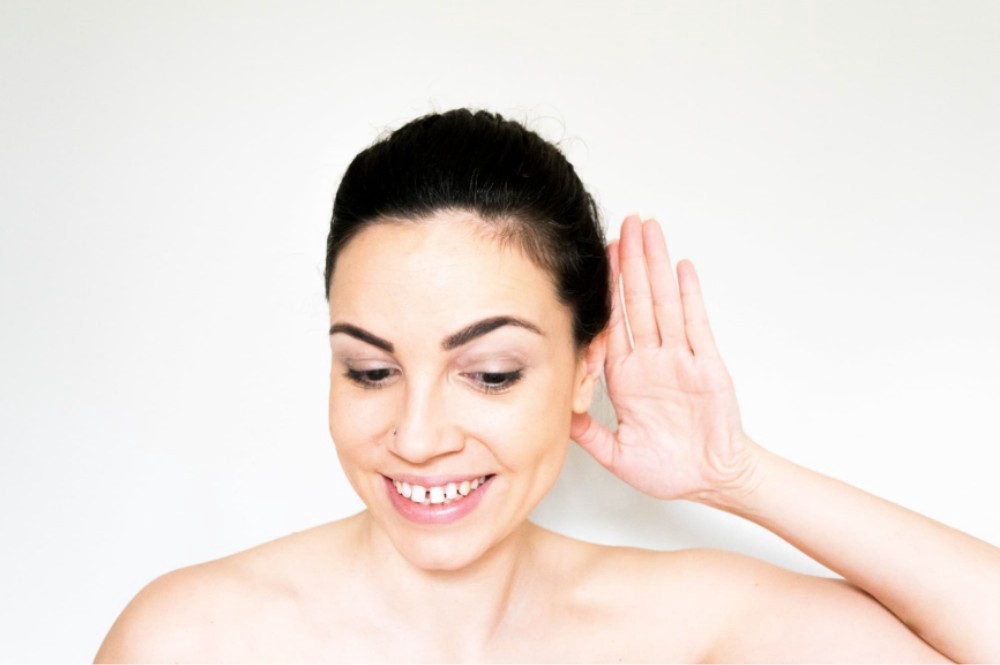 1. The effect of bone conduction headphones on the ear
They do not need to be tucked into the ear canal when worn, which avoids damage to the ear canal caused by headphone plugging in and out. They also do not need to transmit sound through the ear canal and eardrum, which makes them have no harm to the eardrum. The oscillation of bone conduction headphones is relatively gentle and stable, and will not cause damage to the cochlea.
2. The effect of bone conduction headphones on the nervous system
Any electronic product has electromagnetic waves, and strong electromagnetic waves can damage the auditory nerve and brain nerves. The electromagnetic waves of them are very weak, and the intensity is close to that of the electromagnetic waves present in nature, so they do not harm the auditory nerve and brain nerve.
3. The effect of bone conduction headphones on bones
The sound unit of them vibrates and drives the bone vibrate to achieve sound transmission. Excessive vibration may theoretically lead to bone damage, but this theoretical vibration rarely happens. There are currently no records of bone conduction headphones causing bone damage.
4. The effect of bone conduction headphones on the skin
They are worn against the temple, do not over-squeeze the skin, and therefore does not cause damage to the skin. And many bone conduction headphones are made of skin-friendly materials, and are also more friendly to skin.
Therefore, bone conduction headphones are not harmful to health, but one kind of healthiest headphones. In addition to being very healthy, bone conduction headphones have many advantages, such as safety, comfort, high waterproof level, etc. Therefore, they are worth buying.Next, I will recommend some better bone conduction headphones for you.
1. wissonly Hi Runner bone conduction Bluetooth headphones
Reason for recommendation:
Wissonly bone conduction headphones are recognized by the market with its leading bone conduction vibrator technology. Their team has accumulated more than 10 years in the field of bone conduction technology, which has been affirmed in terms of product quality and hearing protection effect.
Wissonly Hi Runner uses a large-size bone conduction vibrator, which increases the vibration area by 35%. When you wear it, the diffusion direction of sound quality will be more comprehensive, the coverage will be wider, and the sound will be more stereo. Its sound will be deeper in low frequency and more transparent in high frequency. They have also made a lot of efforts in the technology of sound leakage reduction, including the built-in reverse sound wave system and the all-closed-body design, thus reducing the sound leakage by 90%.
It is comfort: Wissonly Hi Runner's whole body is made of high-tech and low-sensitivity silicone, which contains no chemical components to avoid allergy. The overall touch is as silky as baby's skin, which can avoid uncomfortable situations when worn for a long time.
Wissonly Hi Runner bone conduction Bluetooth headphones are also equipped with a new Bluetooth 5.0 chip, which has stronger anti-interference ability, and can easily cope with various outdoor complex scenes, so as to ensure that the good mood during exercise will not be disturbed by disconnection. The stable connection also brings ultra-low delay performance. Listening to songs, chasing dramas and playing games meet all the daily demands for headphones.
2.Philips A8606 bone conduction headphones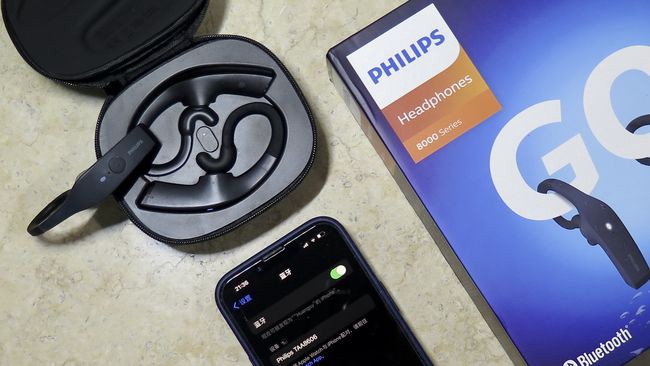 Reason for recommendation:
The most peculiar point of Philips is that it is equipped with LED night running lights at the rear end of the fuselage, and the A8606 is also the same. The back of both sides of the headphones has rain-shaped lights flashing, wearing it at night can make people around you alert to your location. And turning on them during exercise can improve the safety factor, and night travel can also achieve the effect of not being collided. The Bluetooth version of 5.0 can maintain the smoothness of listening to songs at a short distance, and the 13.3mm vibrator makes it have a good performance in sound quality.
3.AfterShokz OPENRUN PRO bone conduction headphones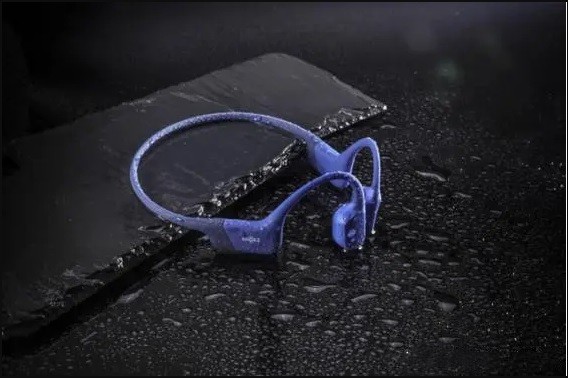 Reason for recommendation:
Openrun Pro is the flagship product of Aftershokz, which is equipped with PremiumPitch 2.0+ technology, with good overall sound quality, rich low frequency sound, delicate intermediate frequency sound and strong high frequency sound penetration! It's IP67 waterproof, and it's basically enough to sweat during daily exercise. It's fine to get caught in the rain for a short time, but it's not suitable for swimming! In addition, it has no built memory, so it can't be used as MP3, that is to say, it can't be used where there is no Bluetooth signal.
4.Earsopen PEACE bone conduction headphones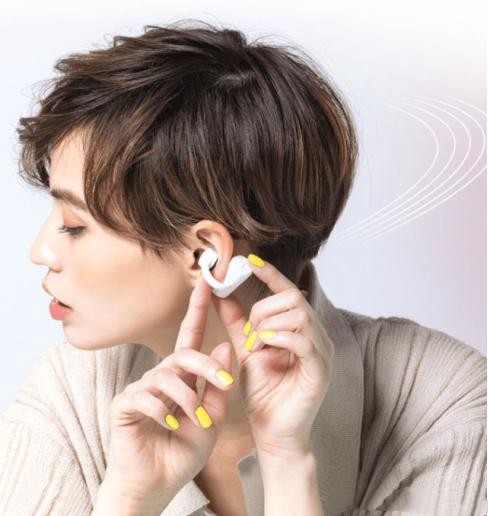 Reason for recommendation:
The Japanese bone conduction headphones adopt the wearing method of ear clipping that is very novel. Although they are ear clipping type, after wearing it for a long time the ear will be somewhat painful. They have IPX7 waterproof performance. Both battery and charger can be used in the charging case, but there is a small problem that the charging case is not waterproof. Their sound quality is still good, and they are excellent in the audio performance of the high, medium and low. And there is a sound leakage problem, but the overall is still good.
5. Moing DG08 bone conduction headphones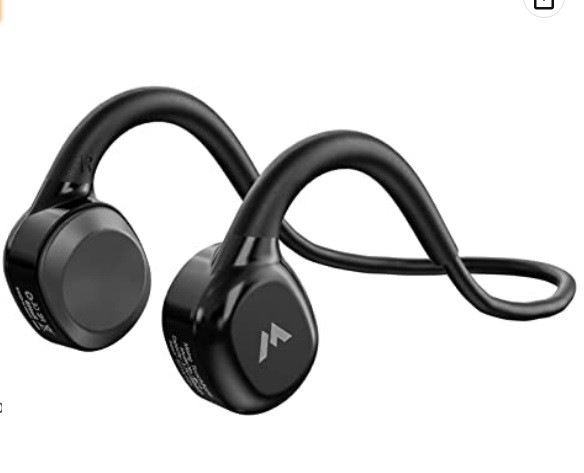 Reason for recommendation:
The DG08 bone conduction headphones come with 8GB of memory, which can independently store about 2,000 songs. The battery life reaches 10 hours, and you don't have to worry about battery problems for a full day of outdoor sports. Their non-in-ear design makes them more comfortable for the ears. They support life-grade waterproofing and are not afraid of sweat. It's just that there are still some problems in sound quality and sound leakage, and if the budget is not sufficient, you can consider this one.
Then, let's narrow down the selection range. Wissonly and Philips are my favorite brands, and their sound quality and leakage reduction performance are very good. The product parameters and cost performance of Wissonly are very high and worth buying.
Comment