The running earbuds:Bose sport earbuds review
Oct 30,2023 | David
While Bose's noise-canceling QuietComfort Earbuds are getting a lot of attention, the less expensive Sport Earbuds are appealing in their own right.The Bose Sport Earbuds have the same IPX4 splash-resistant rating as the QuietComfort Earbuds and share a similar design aesthetic, with three color options available.So what is its real sense of use? Only users who have used it know. Therefore, this article collects some real user reviews of Bose Sport Eabuds to answer that questions.
Basic information: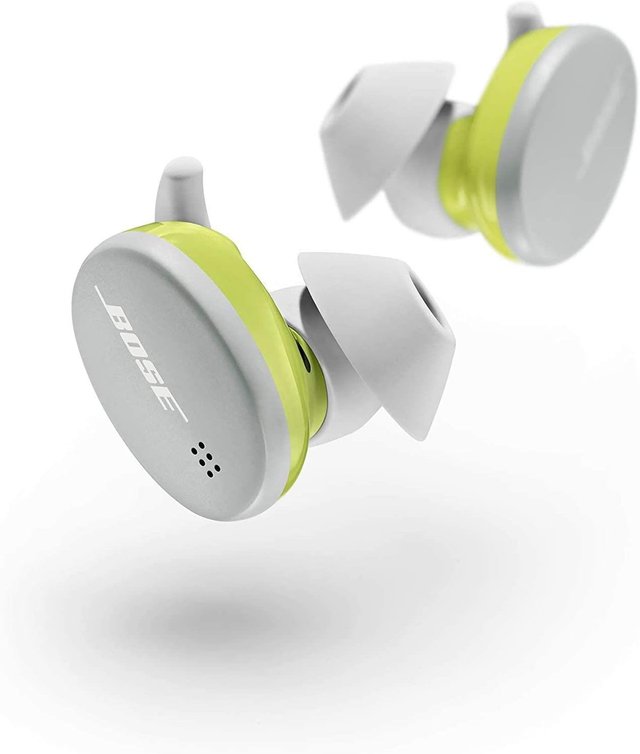 Product Dimensions:0.83 x 1.05 x 0.74 inches
Item Weight:0.317 ounces
Fit Type:In-Ear
Water Resistance Rating:IPX4
ASIN:B08CJFYBBZ
Item model number:805746-0030
Batteries:3 Lithium Ion batteries required. (included)
Manufacturer:Bose
Charging Time:2 Hour
Battery Life:Up to 5 hours
Battery Life w/ charging case:Up to 15 hours
Item Weight:9 Grams
Units:1.0 Count
Number Of Items:1
Bose Sport Earbuds review from users:

Product name: Bose sport Price: $158.35
Rating: 4.3 Where to buy: Amazon or Official website.
User review 1:
User:Jay M. Poznanski Nation:United States
"I have come to expect Bose products to have awesome sound. These do not disappoint. "Hey Siri" is not available which makes control
Difficult while running in freezing cold weather while wearing a hat and hood. The left plug control is limited to double tap for battery power. That can be changed to slip ahead or play again but not all there and the change needs to be made on the Bose app. All in all, these sports ear buds are great! They don't fall out and sound awesome. I am very happy with them."
User review 2:
User:Antonio Mercado Perez Nation:United States
"I use them for running for more than 30 min + sweat. I was hesitant about the in-ear holding, but after I selected my ear size from the additional silicon attachment, they worked really well. The first days they feel like they are going to fall off, but they don't; it is just the feeling of it, I think it is because I have always used over-the-ear systems in the past. You want to make sure you push the top holder correctly and twist them forward a little bit (as per instructions)."
User review 3:
User:Jessica Main Nation:United States
"These fit pretty good in my ears with a little practice, I really wanted earbuds with the wing tips to ensure a good fit. The swipe to adjust sound is "neat". And I like that the music pauses when you take the right ear bud out. But....
YOU CANNOT PAIR THE BUDS WITH YOUR PHONE WITHOUT THE CASE. First day I got them I was going to get my oil changed so I decided to leave the charging case at home and just take the earbuds. I left my car with the technician and intended to go on a run in the area.
I go to pair my earbuds with my phone and Bose Music App is like, hey, press the Bluetooth button in the case.
(._.) I didn't have the case. How stupid is that?? I'm not taking the case for a run, my leggings don't have pockets.
If you keep your case with you at all times, then I guess you'd be fine."
User review 4:
User:CHERIE Nation:United States
"I have little ears, the bose are lightweight despite the appearance, so easy on my ears. I have tried many earbuds and they definitely live up to their name. Noise cancelling is really good. The great design of the earpiece separate from the housing, it a great for weight distribution. I can't comment on battery life just yet. But I can say invest in them, pricey yes, but worth it!"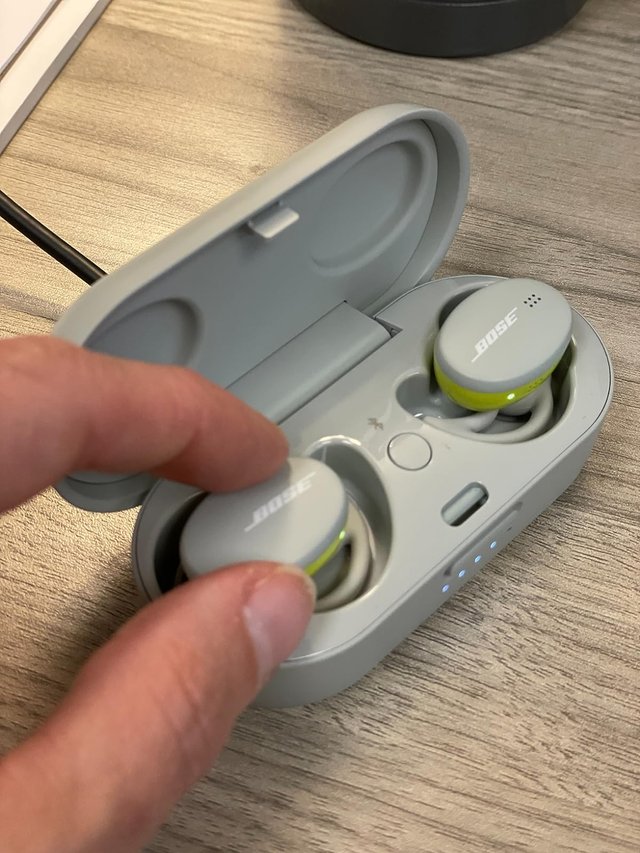 User review 5:
User:AJ Nation:United States
"Got these primarily for music while running/activity. And I am impressed as to how perfectly they fit. I have smallish ears and for whatever reason, only those ear buds with ear hooks (small protruding hooks on earphones) work for a secure fit on my ears. Although I am not an audiophile, I just love the sound quality. The bass by default is not great, but once you fiddle with the bose music app, it just gets so much better.
I have yet to check on battery life, but its been just a couple of hours of music listening and I haven't charged the earphones. They came charged to 70%.
I haven't used them for phone conversation, and would probably won't ever use them as it's not my need as such.
I am hopeful these will last for years to come. Time will tell.
All in all, I would recommend these earphones to someone who likes good fit and wants to listen to music while workouts/runs etc."
User review 6:
User:Kate Nation:United States
"These work great for running, good sound quality and battery life pretty good. Can still hear noise around me while running. They're terrible if you want to use them for a phone call unless you're in a completely quiet place. They pick up on everything. Multiple people have said they can barley hear me. I would've returned for this reason but didn't use them for calls during the return window."
User review 7:
User:Paul R. Steel Nation:United States
"After reading all the reviews, some are no longer true possibly because of software updates and because of user misunderstanding during setup. So one at a time. Photos show the two cases, the 2021 'Sport' earbud, my former 2018 Bose SoundSport,' and the 2021 'Sport' at another angle.
The newer Sport buds 33% lighter and much closer to the ear, They do not fall out when doing burpees (look it up), running and sit-ups. I can adjust volume easily, and play a song, forward or back as I program in the app, start or stop the music with a double tap
When setting up the Bose Music app, there is a CHOICE to connect access to contacts and email, and I said no. They do not require that as someone suggested. And I found, you don't even need the app, just use bluetooth setup on Samsung Android
The new case is 38% lighter and it's smaller. I chose the light color because when working the the yard or hiking, the older SoundSport bud has popped off my ear and was hard to find since it was dark black. So color was not a fashion choice as much as a 'where is it?' choice.
Sound seems pretty much the same new and old, I mean, I liked it and I still do like the sound. One day I hopped in my car, stopped the earbuds for driving and bluetooth connected to my car. What a disappointment! I thought my Prius sound was fine until I heard the comparison with the Bose earbuds. Bose sound is the reason to buy.
And why get new buds? The older SoundSports were difficult to adjust sound and pause music. They were easily knocked off by hair or running because of their heavier weight and they stuck out too far.."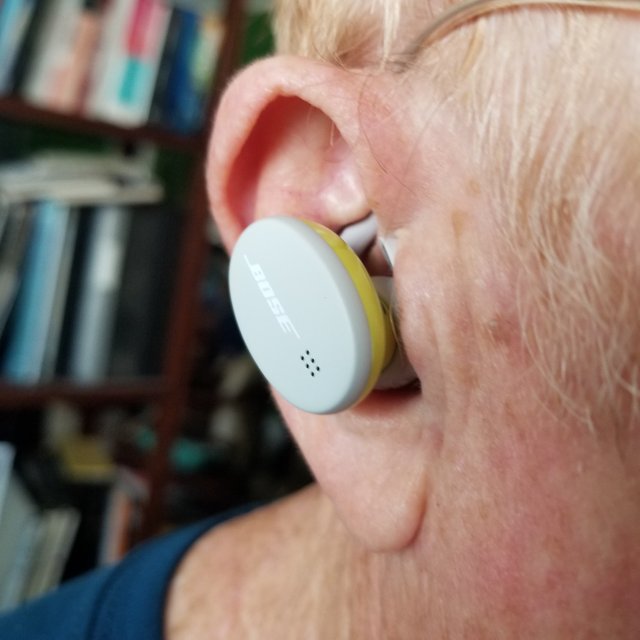 User review 8:
User:Donna Barnett Nation:United States
"I really like Bose products because sound quality has always been good. I was disappointed in the sport ear buds because I like to wear one bud when I'm in public so that I know what's going on around me and Bose will not allow for you to choose which one. You can only use the right bud by itself and that is very inconvenient for me. That appears to be the only issue at this time. I did wear both for running for the first time and they worked great and stayed put in my ears and sound was pretty awesome. These buds are a little expensive to not be able to choose left or right ear."
User review 9:
User:Erik Nation:United States
"They're comfortable, sound good, and I've had no issues with them moving or falling out of my ears. I trail run and mountain climb, so I go hard.
I've had one bad experience where I took them out of my ears, put them into their case, and they didn't disconnect. I got a phone call and it took me a second to figure out why I couldn't hear the person on my phone. Now, I manually disconnect them by turning off my phones bluetooth before putting them into their case. A minor annoyence, but overall they're great."
User review 10:
User:Matthew Nation:United States
"Giving these earbuds 2 stars, only because the sound quality was truly great.
These headphones being called "sport" is disappointing because they will not stay in ear if you are active in the gym, regardless of whichever ear bud size you use.
They fall out constantly while running (again I've tried all three different sizes), if you do any lifting like a deadlift, cleans, bent over rows, or even doing push ups...they will fall out.
And the Bluetooth connection is super spotty. 50% of the time only the right ear connects at first, and then you have to wait 3 minutes for the left to finally connect, OR you have to reset your entire connection again.
The touch pads work decent for "pause/play" on the right ear.....but don't even try adjusting volume. It doesn't work, as there's no sensitivity to it. Literally either 20% volume or if you try to raise it, it goes to 90%, there's virtually no in between.
The sound however is great! Really love it, when I'm sitting still, not moving, and got lucky that both side ear buds decided to connect at the same time.
Really disappointed on how unable these ear buds are to stay in ear, even in the most modest of exercise like jogging. You can't bend over or they fall out (which negates the "sport" label), the connection wastes your time, and the touch pads don't work as advertised."
Most users have given favorable reviews on Bose Sport Earbuds, indicating that it is a good sports earbuds. However, it is not without its shortcomings, such as overpriced,its in-ear design, which makes it uncomfortable and unstable to wear and the waterproof level is not high enough. Therefore, if you expect to find headphones for the running with more comfortable wearing experience and higher cost performance in the market, Wissonly Hi Runner sports bone conduction headphone are a good recommendation.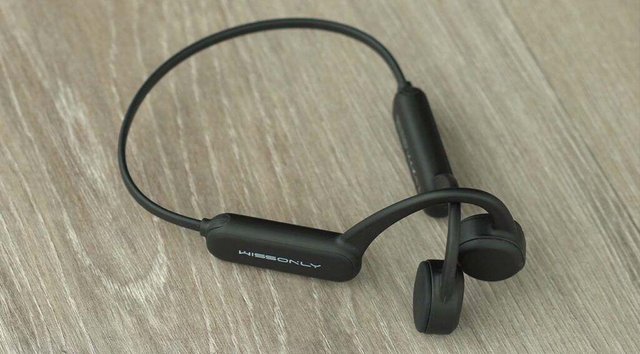 Wissonly's core team is a team engaged in the research and development of bone conduction products earlier. They have accumulated 10 years' technology in this field. They have adopted the best acoustic laboratory in the Eastern Hemisphere for sound adjustment. Wissonly Hi Runner has good technical solutions to the problems of sound leakage, sound quality and waterproof of pseudo-bone conduction headphones.
Wissonly bone conduction vibrator adopts a unique full-wrapped design, which makes the vibrator work in a closed environment, reducing the impact on the shell, thus reducing the vibration of the shell and finally reducing the sound leakage by 90%.Wissonly uses a large-size bone conduction vibrator, and the effective vibration area of the vibrator is increased by 35% through structural optimization. At the same time, the sound transmission direction is optimized, the sound loss is reduced, and the sound is more concentrated.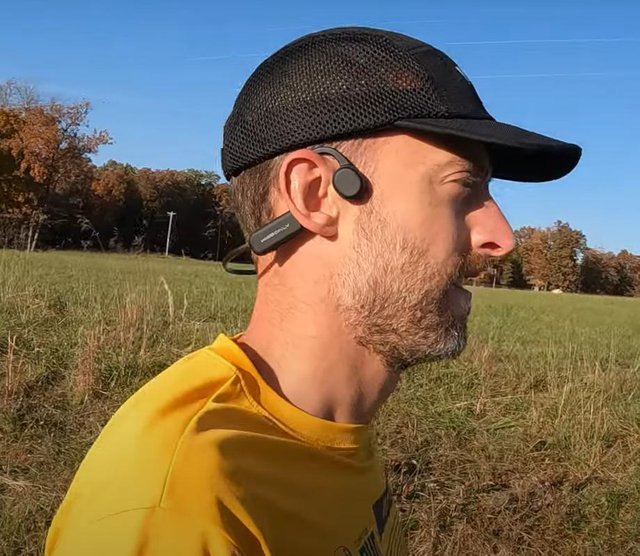 In terms of wearing, it is open-ear design. This means that it can be worn directly on the temple, so your ear canal is completely open and you can hear the surrounding sounds. Let you can rest assured in the outdoor running, walking.This kind of open ear design makes you wear it for a long time without discomfort, which is healthier and cleaner.
Wissonly Hi Runner adopts integrated molding technology, with no holes in the headphones' body and it is no splicing, which realizes IPX8 waterproof, and can be used for swimming and bathing. Even in the depth of 20 meters, diving is no problem.It also has 32G of built-in memory, which can store 5000 songs. You can use it as amp3 player when you don't have a mobile phone.
It only costs 99.99Dollars.In a word, Wissonly Hi Runner is a product with powerful functions, stable technology and high cost performance.
Comment