The best workout bluetooth headphones of 2023
Sep 06,2023 | David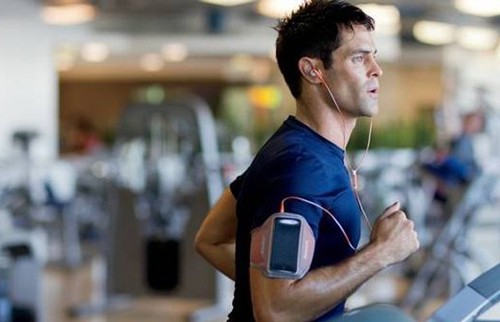 Our experts have analyzed the best workout bluetooth headphones (Wissonly, Sony, Beats, Plantronics, and more) to find the best of them all.
Whether you like to run or burn off your energy in the gym, most athletes think the same thing: music is a must. A workout Bluetooth headset can be the ideal choice to be able to listen to music comfortably while doing intense physical activities. This buying guide is here to help you find the model that's right for you.
our selection
Best workout Bluetooth headphones in 2023: Wissonly Hi Runner
Best entry-level workout Bluetooth headphones: Philips Audio A4216BK/00
Best high-end sport Bluetooth headset: Jabra Elite 85h
Best alternative: JBL Tune710BT
An excellent workout Bluetooth headset: Razer Opus
Why trust us
Impartiality: We do not accept sponsored products or advertising.
Expertise: In 2022, our experts spent over 53,000 hours researching , testing and reviewing the best products for over 10 million readers.
The best workout Bluetooth headphones in 2023
Wissonly Hi Runner
The Wissonly Hi Runner is a workout bluetooth headset that uses bone conduction. It produces quality sound while leaving the ears free and adapting to the sometimes difficult training conditions.
WE LOVE
High quality sound
Very good wearing comfort
IPX8
WE LOVE LESS
No noise reduction
Wissonly team have long time experience in the field of bone conduction audio. In fact, bone conduction technology allows to leave the auricle and the auditory canal completely free. The sound is transmitted at the level of the bone which is behind the auricle. This results in higher quality sound with exceptional clarity. This method also solves the problems with the discomfort felt because of the presence of a helmet which encompasses the ear or which is inserted in the auditory canal.
This original design makes the Wissonly Hi Runner an excellent workout headphone. It allows you to hear surrounding noises while listening to music without the noise being heard by people nearby. The band placed at the back of the skull allows the wearing of a protective helmet and ensures a better fit. You can move as you want during your exercises without the risk of the headphones falling off. It is IPX8 certified. This headphone is therefore completely waterproof and sweatproof, and it can even be used underwater up to 20 meters.
The Wissonly Hi Runner connects to your smartphone using Bluetooth V5.0. Charging is by magnetic charging technology, fully charged in 2 hours. The battery capacity is 230mAh and can play music continuously for 10 hours.
The design of the headphone "ergonomic three-point support structure", three points are the temples, ears and back of the head, wearing stable. The main body is about 27g ultra-light weight. If you are exercising in a place with poor signal, you can download the music first. That's right, this is not only a Bluetooth headset, but also an MP3 with a memory of up to 32G. 32G of memory is able to hold 5000 pieces of music.
Autonomy (without active noise reduction) 10hours
Bluetooth version 5.0
Weight 27g
Accessories included Magnetic Charging Cable
Storage 32G
The best entry-level workout Bluetooth headphones
Philips Audio A4216BK/00
The Philips Audio A4216BK / 00 will follow you during your workout sessions by broadcasting your favorite songs. This sport bluetooth headset is waterproof and dust resistant, it offers 35 hours of continuous listening.
WE LOVE
Very affordable price
Waterproof and dustproof
Washable pads
WE LOVE LESS
Average quality sound
Are you looking for cheap bluetooth headphones that you can wear while workout? The Philips Audio A4216BK/00 is the model for you. This is the most affordable bluetooth headphone in this ranking. Thanks to its IP55 certification, it is resistant to water and dust. You can wear it even if you sweat profusely during your workout sessions. Wearing the helmet will also not be a problem if you train in a dusty place.
The pads are removable and washable. You could clean them after a training session so as to ensure excellent helmet hygiene. The Philips Audio A4216BK/00 produces good quality sound through its 40mm diameter speakers. Noise reduction is passive, provided by the circum-aural pads and the closed back shell of the headphones. The sound quality, although good, will not meet the needs of the most demanding users.
Note that the Philips Audio A4216BK / 00 offers ergonomic controls such as receiving a call, choosing the volume or pausing the playlist. It has a battery life of up to 35 hours of continuous listening. With its foldable headband, the Philips Audio A4216BK/00 can easily be stored in a bag, taking up little space .
Autonomy (without active noise reduction) 35 hours
Bluetooth version 5.0
Resistance 32 ohm
Weight 214g
Accessories included Quick start guide, USB-C cable
The best high-end workout Bluetooth headphones
Jabra Elite 85h
The Jabra Elite 85h accompanies you throughout your training sessions. In addition to very high quality immersive sound, this workout Bluetooth headset provides great ergonomics and excellent adaptation to its sound environment.
WE LOVE
Very long battery life
Excellent noise reduction system
Premium sound quality
WE LOVE LESS
Fairly heavy headphone
In terms of sound, the Elite 85h benefits from the premium quality that has made the reputation of the Jabra brand. This means very deep bass and impressively clear treble. The speakers will amaze your ears. The active noise reduction system largely contributes to this sound quality. SmartSound technology is able to intelligently block surrounding noise . You can also guide the noise reduction according to your needs. With HearThrough, you can keep listening to your favorite tunes while hearing the sounds around you.
The Jabra Elite 85h is made to be worn while you exercise. The headband thus provides a better hold so that the headphone stays in place when you are on the move. The pads also help hold the headset in place without ever straining the ear flap. You can control the headset without interrupting your workouts with supported Siri, Alexa and Google Assistant voice commands.
Autonomy is one of the strengths of the Jabra Elite 85h. Its battery offers between 36 hours and 41 hours of listening depending on the mode. A full charge takes 2.5 hours. Fifteen minutes of charging is enough to listen to music for 5 hours. Bluetooth 5.0 allows two devices to be connected at the same time.
The opinion of the testers: In addition to the sound quality which is no longer to be mentioned, the Jabra Elite 85h has several major advantages such as its intelligent active noise reduction system and its long autonomy. Its wearing comfort completes the reasons that justify its place among the best workout Bluetooth headphones on the market.
Autonomy (without active noise reduction) Up to 41 hours
Bluetooth version 5.0
Resistance 151.85 Ohms
Weight 296g
The best alternative
JBL Tune710BT
With the JBL Tune710BT, you could exercise while listening to your favorite tunes and podcasts in certified JBL Pure Bass sound. This workout Bluetooth headset offers excellent wearing comfort and a battery life of 50 hours.
WE LOVE
Perfect for indoor or outdoor workout
JBL Pure Bass Sound
Very long battery life
Ease of use
WE LOVE LESS
No noise reduction system
Listening to music while playing workout outdoors or indoors is possible with the JBL Tune710BT. This headphone guarantees you complete freedom of movement thanks to its wireless design. It connects to your smartphone or MP3 player via Bluetooth. It also includes several ergonomic controls such as volume adjustment, song selection, call reception or voice control. You will not touch your smartphone while manipulating these commands, which will make your task easier during your exercises.
The sound quality is one of the major strengths of the JBL Tune710BT. This sport bluetooth headphone offers JBL Pure Bass certified sound. As its name suggests, this sound delivers deep bass and impressively clear treble thanks to the wide frequency range between 20Hz and 20kHz. The noise reduction system is not available so as not to cut you off from surrounding noise if you train outside, especially when running in town. In addition, the headphone compensates for this lack with its circum-aural design which encompasses the auricle of the ear so as to isolate external noise.
This circum-aural design also provides more comfort. You can wear the JBL Tune710BT for several hours without straining your ears or compressing your skull. At the same time, you will enjoy 50 hours of battery life in Bluetooth mode . Fast charging offers 3 hours of listening after 5 min of charging. The JBL Tune710BT is offered at a very advantageous price given its build quality.
Autonomy (without active noise reduction) 50 hours
Bluetooth version 5.0
Resistance 32 ohm
Weight 220g
Accessories included USB type C charging cable, Ear Cushions
An excellent workout Bluetooth headphone
Razer Opus
The Razer Opus are good headphones for workout. Although it moves a little more during more intense workouts, it is stable enough to use while jogging or running.
This Razer Opus headphone has a high-quality plastic construction that feels really solid. It supports minor shocks without any problem. These workout Bluetooth headphones are also very comfortable on the head and stay in place if you wear them during your workouts and jogging sessions. Depending on your usage patterns, this headphone provides 32 hours of continuous battery life. You won't have to recharge it very often.
Its sound profile is very accurate and well-balanced, making it versatile enough for most music genres and audio content. Additionally, you can tweak the sound profile through a graphic equalizer and presets in its companion app.
Autonomy (without active noise reduction) 32 hours
Bluetooth version 4.2
Resistance 12 Ohms
Weight 250g
PURCHASE GUIDE
How to choose your workout bluetooth headphone:
Finding a good workout Bluetooth headphone is very difficult. Each person's head shape and sound preferences can differ enormously. And what works for one person may not work for another. Your choice should therefore take into account your personal needs. Here are the criteria you need to consider.
Standard 1: Comfort and adjustment
Workout Bluetooth headphone should be comfortable to wear both when you're not doing anything and when you're active. When you train, comfortable Bluetooth headphones are just as important as comfortable shoes. After all, nothing saps adrenaline faster than when you have to slow down to adjust your headphone. The fit varies considerably between models. To assess comfort and fit you need to look at the features of the headband and ear cups. Most importantly though, you need to read user reviews and comments to get a clear idea of the level of comfort and flexibility of fit.
Standard 2: Autonomy
Your music should outlast your workout. If music gives you the extra boost you need to exceed your limits, you can't be satisfied with Bluetooth headphones that turn off after just one hour of activity. So pay attention to the range per full charge when you're not using your headset and how quickly it charges when you're not using it.
Standard 3: Water and Sweat Resistance
Waterproofing or sweat resistance are important features to look for in workout Bluetooth headphones. If you're doing cardio of any kind, you're going to sweat. While exposure to liquid can cause non-IP-certified devices to short, workout Bluetooth headphones with official IP certification or a water-repellent coating should do just fine. Typically, the best workout Bluetooth headsets display a product's IP rating on the front of the box. If not, see the back at the specification overview.
Standard 4: Controls
Touch controls are all the rage right now, but the user experience can be a bit mixed. While cool, using touch controls is vastly different in terms of responsiveness and sensitivity to physical buttons. Of course, the touch controls can be customized so that different tapping combinations can tap into different features, from noise cancellation to volume levels. To enjoy a more intuitive handling, the physical buttons remain the most judicious choice.
Standard 5: Noise reduction
Unlike conventional headphones or gaming headphone, Bluetooth workout headphones don't have to totally suppress ambient noise, so you can always hear what's going on in your immediate surroundings and can react as needed. If you train outside, choose workout Bluetooth headphones that allow noise reduction to be activated or not, because most of the time you must be aware of your surroundings and be able to hear what is going on around you.
For example, bone conduction headphones, the way of transmitting sound is by vibrating the human skull, bone labyrinth, and lymphatic fluid to achieve a listening effect. Because of bone conduction headphones don't have to insert into the ear canal, so it will not block out ambient sound. You can observe your surroundings while listening to music. This is necessary for outdoor workout, so bone conduction headphones are recommended as workout headphones.
How to clean a workout Bluetooth headphone?
Earwax buildup shouldn't be a problem with headphones, unlike regular headphones. If the pads get wet from your sweat while running or exercising, they may need to be rinsed off, but it's very important to make sure you know the IP rating first, which in part refers to the level of water resistance. You'll want to make sure the rating is at least IPX5, and IPX7, if you plan on using water for cleaning.
After introducing various workout headphones, do you have any favorites among them? After careful consideration, I have chosen Wissonly Hi Runner as my daily companion. Its breathability and comfort are exactly what I need.
Comment