Sony WH-XB910N Bluetooth wireless headphones review:Are they suitable for running?
Oct 10,2023 | David
In 2021, Sony released the "Extra Bass" series of new headphones — WH-XB910N Bluetooth wireless headphones. While adding 360 Reality Audio sound support, it also strengthened the active noise reduction function and LDAC coding transmission technology. As the successor model of XB900N, Sony has made many improvements in the fuselage design, such as introducing some technologies of high-end headphones WH-1000XM4.So is WH-XB910N Bluetooth wireless headphones suitable for people who love running?This article sorts out some of its real user reviews for reference.
Parameters of Sony WH-XB910N:
Product Dimensions:7.8 x 2.6 x 10.3 inches
Item Weight:8.9 ounces
Fit Type:Over Ear
ASIN:B09CG2P4Z2
Item model number:WHXB910N/L
Batteries:1 Lithium Ion batteries required. (included)
Manufacturer:Sony
Charging Time:3.5 Hour
Item Weight:252 Grams
Units:1.0 Count
Number Of Items:1
Sony WH-XB910N Bluetooth wireless headphones review from users:
Product name: WH-XB910N Price: $148
Rating: 4.5 Where to buy: Amazon or official website.
User review 1:
User:NICOLE B. Nation:United States
"These are great! I got them for running, because my AirPod Pro's kept slipping out when I run. These stay on great. The sound is exactly what you would expect from Sony, noise canceling is good, not the same as AirPod Pro, but for running I need to hear what is around me anyway. Love the blue color too. The touch controls on the right ear are great, I am still getting used to where to touch to get each function to work, but that is due to user error I am sure."
User review 2:
User:Shawn Nation:United States
"I got this from my wife as my birthday gift and I LOVE this headphones!!!
I'm a huge bass lover and the bass sounds from this headphones are awesome! And yeah, noise canceling, it's amazing. my apartment is under construction and always its annoying me but this headphones definitely help me to escape from those horrible noises!!!!"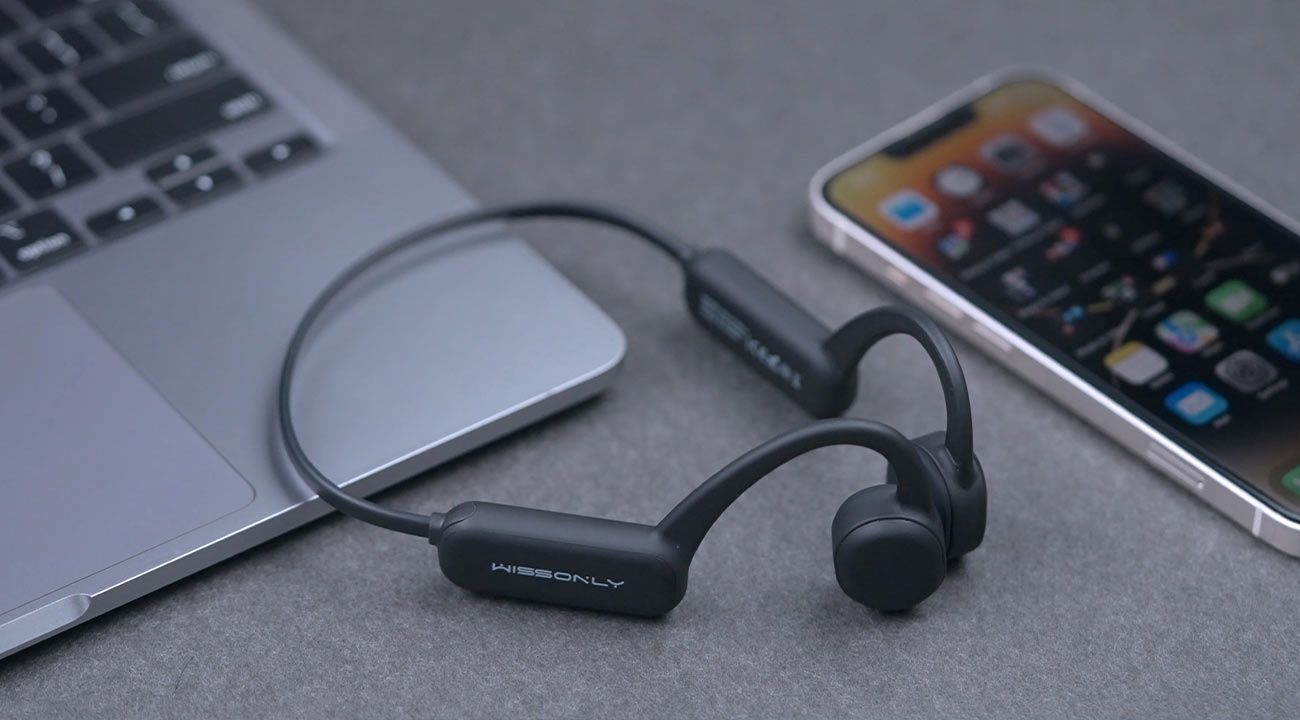 User review 3:
User:Kayujay Nation:United States
"Yea, I said it!!!! BETTER THAN BOSE BASS!!!! I gave it 4 stars and not 5 for two reasons.
1. Not for sweat. If you want these to run in, just know that there's a slight noise and sweat makes the foam moist. I had a pair of beats made much like the material in these Sonys.
2. Kind of bulky, yet very comfortable. Great for flights and connecting to devices though. I wish there were more colors."
User review 4:
User:edas Nation:United States
"I've got this ones today, the look and sound quality is really good, unfortunately it doesn't work on bluetooth it self, you have to download their app, ii have apple 14 pro, I tried and tried to connect them just on bluetooth never happened, until I downloaded the app, I have apple computer and I can't connect them either, my computer can't download their app. so overall they look and sound really good, but when it comes to connectivity it lack a lot, I'll return them."
User review 5:
User:binesh kumar singh Nation:India
"Awesome sound and bass but bit bulky.
A little bit heavy product & sweating issues around ear and neck.
Not suitable for Indoor/outdoor jogging/running. You will perspire profusely due to this if not inside air condition room. On positive side awesome bass ,sound quality &i with real vibration for metal. Instant Bluetooth connection."
User review 6:
User:José Manuel Tirado Nation:Mexico
"After testing Sony WH-XB910n headphones in different environments, I can say that they are very complete headphones, from their comfort, sound and battery.
I have tried them in various scenarios and they didn't look bad at all, gym, bus, walking, running etc.
Speaking of bass, they are the most refined in my opinion in the segment and price range, they are not blunt in terms of distortion as they were in past versions, sony has done well.
I highly recommend."
User review 7:
User:peterhodo Nation:United States
"I'm an audiophile and enjoy listening to my music through speakers but headphones allow me to listen when I running or at the office. Didn't want and didn't need a $500 pair of headphones. At this price, the Sony's are an excellent solution. A friend has the next model up and they do do sound a little better (hardly noticeable) and the noise attenuation is better. I did not want too much noise cancellation as too much doesn't seem normal to me and the 910's were just right. Also liked the extra bass as it adds a little more warmth to the music. They are very comfortable, fold nicely, and come with a nice case. Battery life is incredible. Lastly, I bought the Amazon refurbished and they looked like new and I was very pleased."
User review 8:
User:Prince Roy Nation:United States
"Sony is just beast for sound products.
Premium and worth it!
If you are a audio lover, just go for it( if your budget is within 12k).
If you can push for more, go for a 20k headphones. If even more go for 50k or 1 lakh ones. There no limit to how much you should spend for the love of sound !!!
Music is unconditional love"
User review 9:
User:Jiahai Xie Nation:United States
"Best headphones purchase I've probably ever made. They fit comfortably, no one can hear what you're listening to, and you can still hear everything perfectly well. Plus very easy to carry around for things such as running! But while the sound cancellation from OUTSIDE isn't perfect, it's still a great pair. However an issue has arose and I can't connect it to any other device other than my old phone (though bluetooth). Is there any way I can fix that?"
User review 10:
User:Jonas Nation:United States
"The audio is fine.
The noise reduction is okay, but nothing special.
The battery life is adequate.
You cannot charge the headset and use them at the same time.
The touch controls would be neat if I wasn't constantly having to grab the headset to adjust it because it's so darn uncomfortable to wear. CONSTANTLY. It will not stay in place as the angle of the headset has no adjustment, so the headset keeps wanting to rotate and slide off the back of my head. I've gotten them as snug as I possibly could, but all that does is moderately prolong the time between having to grab the stupid things and readjust the headset. I first figured it would be an issue when I tried them after they were delivered by watching some engineering videos on my phone, and every time I'd sit up, the headset would not stay on my head while I was laying on my back.
The voice control isn't any better. Probably between 6–12 times over an hour while talking during a call or voice chat on the web, the headset will erroneously assume you said the wake word and then spend the next several seconds dampening your audio to tell you that you don't have the alexa app open.
There also doesn't seem to be a way to disable the sound cancellation or amplifying environment noise. I mean, there's a setting in the app, but it doesn't seem to persist between uses. It'd be nice to disable that stuff when it's unnecessary to use in order to extend battery life.
I tried to return them, but it doesn't look like being dissatisfied with the product is a return option for this mess."
Most users have given favorable reviews to Sony WH-XB910N Bluetooth wireless headphones, indicating that it is a good product.However, although it is a good headphone, it is not particularly suitable for running.Because its earmuffs are too heavy, it is not comfortable and stable to wear. And this headphone has no waterproof performance, it is easy to be damaged by sweat.If you want to replace it with a running headphone that is more practical, comfortable and stable to wear, Wissonly Hi Runner bone conduction headphone is a good substitute.
Wissonly is the brand with the best experience among bone conduction headphones. It excels in sound quality, comfort, and product specifications, making it a top performer in both product quality and hearing protection.
The Hi Runner Bone Conduction headphones are designed to be open-ear, sitting directly on your temples, allowing your ear canals to remain fully open,make you wear it for a long time and your ears will not get tired. This enables you to easily hear outdoor sounds like cars and traffic lights while running or walking, ensuring a safer experience.It is also especially recommended for those who like to listen to music at work but need to pay attention to the voice of their boss's colleagues.Therefore, this bone conduction exercise headphone is not only suitable for you to use during sports, but also suitable for daily life.
When it comes to fit and comfort, the Wissonly Hi Runner features an adjustable aerospace-grade titanium frame that can accommodate different head sizes, ensuring a stable fit. The headphone surface is made of high-tech, low-sensitivity silicone material, free from any chemical components, to avoid allergic reactions. The overall feel of the headphones is as smooth as a baby's skin, preventing discomfort during extended wear. Moreover, weighing less than 30g, they are lightweight and won't feel burdensome. As the flagship outdoor running model of Wissonly, it is currently the most comfortable and cost-effective bone conduction headphone available.
When you sweat a lot while wearing your headphones or it suddenly rains when you are outside, then the waterproof performance of the headphones becomes crucialThe Wissonly Hi Runner Bone Conduction headphones, as the flagship model, boasts an IPX8 waterproof rating, surpassing industry standards. This ensures they can function properly even during swimming or diving, not to mention ordinary sweatproof and waterproof.
It also equipped with 32GB of built-in storage, capable of storing 5000 songs, and supporting both Bluetooth and MP3 modes, you can use the Wissonly Hi Runner as a Bluetooth MP3 player for underwater running or scenarios where you don't have your phone with you.It has a long battery life, can play 10 hours of music continuously and supports magnetic fast charging, effectively making up for the shortcomings of wireless headphones.
Bone conduction headphones have greater challenges in terms of improving sound quality due to their unique technological principles. However, the Wissonly Hi Runner revolutionizes the traditional audio solution by ingeniously adopting large diaphragm vibrating units. Through structural optimization, it enhances the effective vibrating area, resulting in excellent performance in both high and low tones. Additionally, their sound leakage prevention technology is more mature, providing better sound leakage prevention compared to typical sports bone conduction headphones.
Comment