Shokz openmove running headphone review
Oct 14,2023 | David
In the field of bone conduction headphones, shokz is undoubtedly one of the most concerned brands, and their entry-level product openmove running headphone has attracted a lot of attention from the beginning. There are many review articles from third parties or brands on the Internet, which are reviewed from a professional perspective. In this article, we will analyze whether shokz openmove is worth buying from another angle by sorting out some users' real reviews.
Product parameter: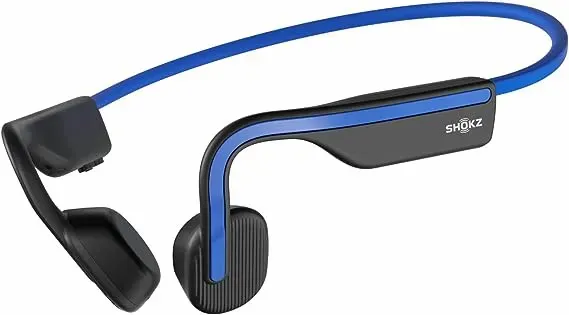 Product Dimensions:4.8 x 3.94 x 1.81 inches
Item Weight:1.02 ounces
Item model number:S661
Batteries:1 Lithium Polymer batteries required.(included)
Charging Time:120 minutes
Battery Life:6 Hours
Fast Charging:No
Sweat Resistancy:IP55
Item Weight:29 Grams
Units:1.0 Count
Number Of ltems:1
Manufacturer:Shokz Limited Corporation
Shokz openmove running headphone review from users:
Product name: aftershokz openmove Price: $79.95
Rating: 4.5 Where to buy: Amazon or official website.
User review 1:
User:Rebecca Barth Nation:United States
"I'm going from 2nd gen AirPod pros that for some reason have always been flat to these. So far way better. To me this is the perfect mix. You can hear your music at full volume but still be able to listen to the people and things around you especially if you have kids or work full-time it's unbeatable. You can't beat the price either especially with prime day. You could barely buy Skullcandy right now for the 50 bucks these cost."
User review 2:
User:Paul Tudor OPREA Nation:United Kingdom
"While the running headphones are really great, both in terms of audio and design, having these break down after just a few months of use is unacceptable. This would have easily been a 4 or 5 star review if not made of cheap quality materials.
Update. Based on the warranty, I contacted the company. They just sent a replacement which only worked once them would not even power on."
User review 3:
User:George Anderson Nation:United States
"These are life changing. I bought these to use on my runs so I could safely hear traffic around me while allowing me to still listen to my favorite podcasts, music or audiobook. They have amazing sound quality as well as bass and do exactly what I hoped they would. You cannot go wrong purchasing these."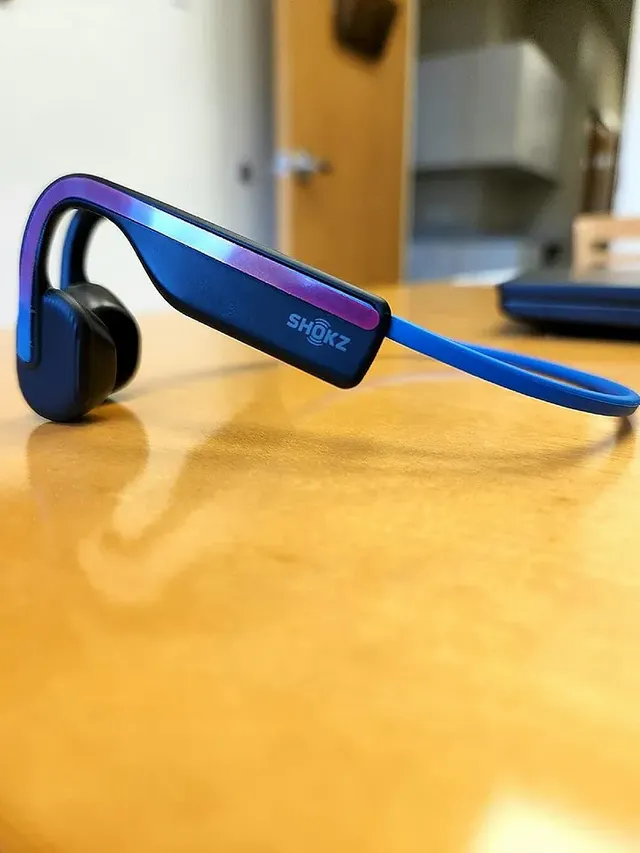 User review 4:
User:Alec Lee Nation:United States
"Got it for Teams / Zoom meetings since I was tired of being tethered but a USB headset. Works fine. Range is comparable to other BT headsets / headphones I use. Sound quality on bone conduction has never been super impressive to me but comfort and open ears is a fair tradeoff in my opinion."
User review 5:
User:Ravela Nation:United States
"I use the running headphones for bike riding and I love it. The battery life and the weight of the headphones is excellent. The band is not tight on my head. I'm happy with my purchase, thumbs up!"
User review 6:
User:David Nation:United States
"I gave these 2 stars on noise cancellation, because I don't think they are supposed to cancel noise. I got them so I could still hear my surroundings. At first I thought they should fit tighter around my head. I have done some fairly vigorous workouts since getting them to include running and cross fit style. There have been no issues with them coming off or moving. The sound quality is very good. They were very easy to pair with my iPhone. Comes with stickers and a nice carrying bag/ case. This is the first pair of bone conducting earphones I have gotten and I am very pleased thus far."
User review 7:
User:Edmond Nation:United States
"I love this running headphones. I can hear clearly and talk clearly. But they do have a down side. When using them in loud settings they do not perform as I hoped. I operate lawn equipment and I can't hear clearly as I hoped since, from my understanding, it was to vibrate the sound in your head and not through the eardrums. But I do like like the product, it's just not as good as I hoped"
User review 8:
User:I like things! Nation:United States
"These are great. At first they may take some adjustment if you never used bone conduction headphones. These work great for their purpose. They stay on and are comfortable to wear. They allow you to hear the world around you. They will not compare to using AirPods Pro and etc. You sacrifice some sound quality, such the full dynamics of a traditional headphone or IEM. But its worth it for the use case. For example if I go bike riding I can hear everything around me. If I were to compare these to the more expensive OpenRun model, I would say these have a little bit more low end, where as the open run has a little bit more detail and brighter sound signature. Both are great!"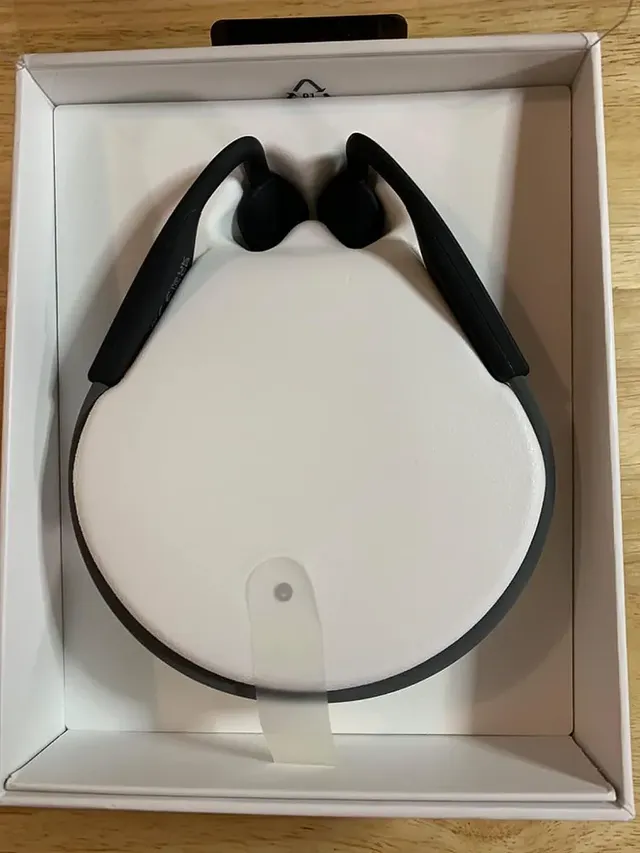 User review 9:
User:Daniel L. Nation:United States
"The sound was amazing on these, but the band was too big and shifted the whole unit when I looked up, drank or sat in a chair. I returned and got the open run mini and the fit is great, but I think the sound was slightly better in the open move. I still love the open ear headphones!"
User review 10:
User:Emily Elizabeth Nation:United States
"- June 14 update: again the product was great at the beginning, it still turns on makes the little vibrations it does, and appears in bluetooth now but no longer connects to ANY devices. I've tired all the troubleshooting, checked the brand website, tried online videos, and nothing. This is an item that has no kind of damage, drops, water, nothing. So sad this disappointed this way.
Product came as expected. Sound quality is good, not noise cancelling but loud enough to feel like the headphones are in your ears, I was surprised by the quality in a good way. I was excited about the Bluetooth pairing, although only one size is offered on here I believe on there original website they now have smaller sizes which might be more comfortable for me.
Overall happy with the purchase, up until it stopped working for me. Again I have only had them for about 3 months now about a month ago they stopped pairing to my phone and compute. When I forgot item to try and re-pair the devices now it will not appear. I am currently trouble shooting to try and get them active again. I've tried a lot but to no avail yet, so I am sad."
Judging from some user reviews compiled above, most users are satisfied with the user experience of openmove.Although we can't be too strict with it because it is only an entry-level product, it does have the problem of imperfect functions. There are also many more powerful and inexpensive alternative products on the market, such as Wissonly Hi Runner.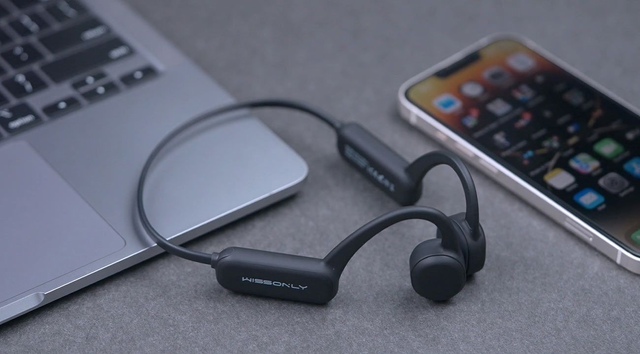 Wissonly's core team is a team engaged in the research and development of bone conduction products earlier. They have accumulated 10 years' technology in this field. They have adopted the best acoustic laboratory in the Eastern Hemisphere for sound adjustment. Wissonly Hi Runner has good technical solutions to the problems of sound leakage, sound quality and waterproof of pseudo-bone conduction headphones.
Due to the particularity of the technical principle, bone conduction headphones are more difficult to improve sound quality. Wissonly Hi Runner subverts the traditional sound quality scheme, breaking through the use of large wireframe vibration units. Through structural optimization to increase the effective vibration area, so that the sound has a good performance in both treble and bass.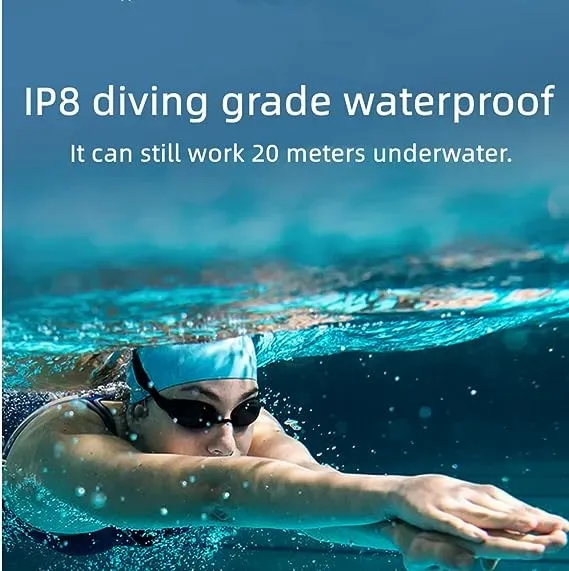 Wissonly Hi Runner adopts integrated molding technology, with no holes in the headphones' body and it is no splicing, which realizes IPX8 waterproof, and can be used for swimming and bathing. Even in the depth of 20 meters, diving is no problem.It also has 32G of built-in memory, which can store 5000 songs. You can use it as amp3 player when you don't have a mobile phone.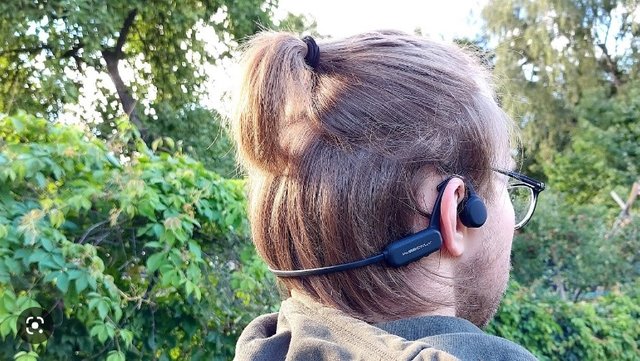 In terms of comfort, the Wissonly Hi Runner integral frame is made of adjustable aviation-grade titanium steel material, which can adapt to different sizes of head circumference and ensure a stable fit. Its headphone surface is made of high-tech hypoallergenic silicone material, no chemical ingredients to avoid allergies. The overall touch of the headphone is as silky as baby skin, avoiding long-term wear will be uncomfortable.
Its battery life is very strong. And it means you can use it for a long time. You can listen to songs for 10 hours continuously, which makes up for the disadvantages of wireless headphones.
In a word, wissonly hi runner is a product with powerful functions, stable technology and high cost performance.
Comment