Best running headphone:Shokz openmove review
Oct 14,2023 | David
Is Shokz openmove good ? Is it worth buying? Some people may have seen the review online, and some people may not know much about this headphone. In the following, I will bring you some real user experience reviews of Shokz openmove bone conduction headphones. Interested friends may wish to read the following content.
Basic information of shokz openmove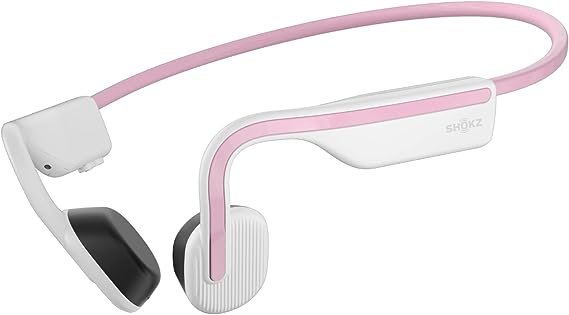 Product Dimensions:4.8 x 3.94 x 1.81 inches
Item Weight:1.02 ounces
Item model number:S661
Batteries:1 Lithium Polymer batteries required.(included)
Charging Time:120 minutes
Battery Life:6 Hours
Fast Charging:No
Sweat Resistancy:IP55
Item Weight:29 Grams
Units:1.0 Count
Number Of ltems:1
Manufacturer:Shokz Limited Corporation
Shokz openmove running headphone review from users:

Product name: aftershokz openmove Price: $79.95
Rating: 4.5 Where to buy: Amazon or official website.
User review 1:
User:Carlos A. Nation:United States
"This is the second pair i bought, the first one works for about a month, i believe i was able to use it for 5 to 7 times, then it will stop working
The supplier send me a replacement and it worked for about 3 months, in this opportunity I used it more than 30 times, now stop working and i noticed one side is detaching and it is not turning on anymore. I am very disappointed with the quality of the product.
The sound is good, battery life is good but it just don't last"
User review 2:
User:theblackknight Nation:United States
"These are great entry level running bone conducting headphones. They have good sound, decent battery life, use USB C for charging, come with stickers to customize and just work. If you aren't sure if bone conducting headphones are for you, this is the pair that will help you decide one way or the other. For the money, they are a great value. And the mics on these are so good that the person on the other end of the line can't tell if you're in a quiet environment.
These are the best bang for your buck bone conducting headphones. They are good at everything you need headphones to do even if they aren't class leading in anything. Except price. They're priced better than anything else comparable."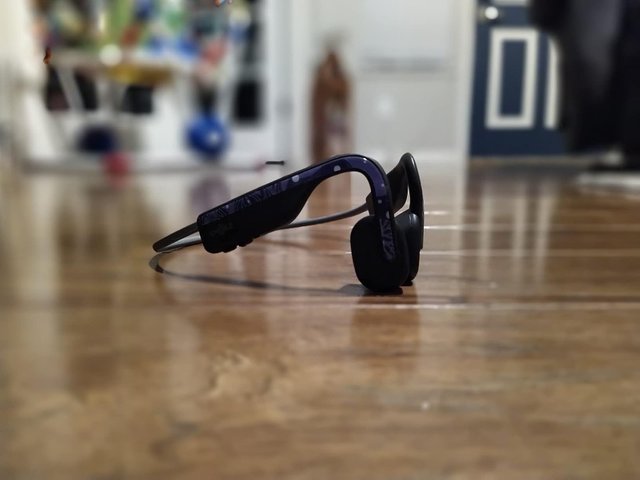 User review 3:
User:Todd CornelisonSNT Nation:United States
"The sound quality is varible depending where the tansducer pads rest near your ear. acceptable microphone makes clear plone calls or recordings. ABSOLUTELY amaizing battery life of 8-10 hours of heavy use, and my last one I had ran almost two years of consistant use without batterry failure before I lost it. These makes calls, podcasts, audio dictation or just music listening more comfortable than earphones or buds. Less heat build up and its easier to hear people speak to you as the ear canal isnt covered. Legal for bikes or driving for the same reason. Repeatedly heavy sweat resistant, UNLIKE two $40 knock offs from Amazon and AliExpress. They each lasted almost a month, but the origional just keeps working. Will wrap aroung head, neck, or male upper arm comfortable when not in use."
User review 4:
User:FIREWIFEJM Nation:United States
"I love my kids but being home with them 24/7 on top of homeschooling leads to no alone/quiet time. Enter, the Shokz headphones. These have been a LIFESAVER for those moments when I need a little quiet time to listen to music, audible books, podcasts or videos but still need to be able to hear my kiddos. Also, I was impressed with the long lasting battery life - I listen to them a lot and rarely have to recharge. I highly recommend these running headphones!!"
User review 5:
User:stephen legg Nation:United Kingdom
"I've had other cheaper bone conduction headphones in the past and they always broke or the sound cut out. I've had no such issues with this product. It is definitely worth spending a little extra to buy these as you will save money in the long run. Easy to set up, reliable, good sound quality and good battery life."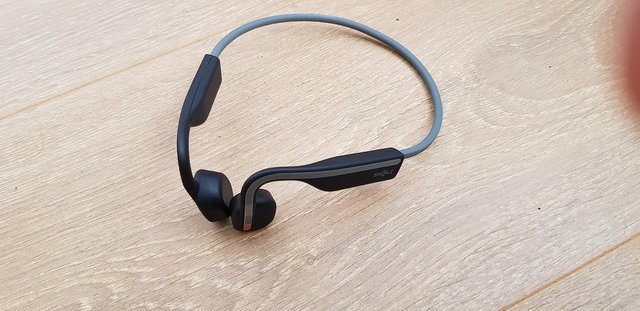 User review 6:
User:Robert Welch Nation:United States
"Love the quality of calls and clarity of them. Amazing sound with it being loud but not loud enough for people around to hear. Only issue which is why i gave it a 4/5 is the band size. i expected it to wrap around and have extra in back like in the picture. If i move my head the wrong way the device moves slightly. Looking at the Q&A the bone conducting part is supposed to be the only part touching your head, apparently not for people with large sized heads. Would be nice to have an adjustable band length."
User review 7:
User:Stephanie Boulton Nation:United States
"I have always struggled with running headphones… too hot and clammy or just a real pain in The ear! These Shokz are FANTASTIC! So easy to use… They don't fall out, they don't make my ears hot and sweaty. I can still hear surrounding noises…which is especially helpful for hearing traffic when I am walking for exercise. The sound quality is wonderful. Easy to operate and the battery lasts plenty long enough. Finally headphones that work for me!"
User review 8:
User:nancy mordenti Nation:United States
"These Shokz OpenMove running headphones are great. I use them for watching TV, pairing them with SWIITECH TR-01 BLUETOOTH ADAPTER since my TV does not have bluetooth. I also connected them to my PC with no trouble. Before getting these I was using Surface Headphones M1830 which cost 250.00 and went over the ear. The plastic broke and had to be discarded. I also have iPhone Bluetooth AirPods but will NOT stay in my ears. I will always stay with this type of headphones as there are no downsides. You will not be disappointed."
User review 9:
User:Amazing Nation:United States
"These headphones are perfect for working out!!! I am a sweater so to find something that the sweat won't get on and pop out of my ears is great.
Outside sound is minimal too, these honestly never touch my inner ears but that's all I can hear."
User review 10:
User:Ruth Patterson Nation:United States
"This is the third set. First two had battery issues. Got a new pair and have been pleased with the sound. Smelled something awful the other night that woke me from my sleep. Came out into the living room where i charge these and found them burned. The plug is burnt and the wire melted into the headphones. Seriously could have cause a house fire. Called the company and they not only won't replace them but has no comment about the fires and burnt plugs. Great sound when you use them. But be careful they don't burn your house down"
On the whole, it is a good product, and most users have given it a good review. Its only disadvantage is that it's function is not powerful enough, such as not supporting fast charging and not having high waterproof level. There are many products on the market that are more powerful and not too expensive, such as Wissonly Hi Runner, which is a good substitute.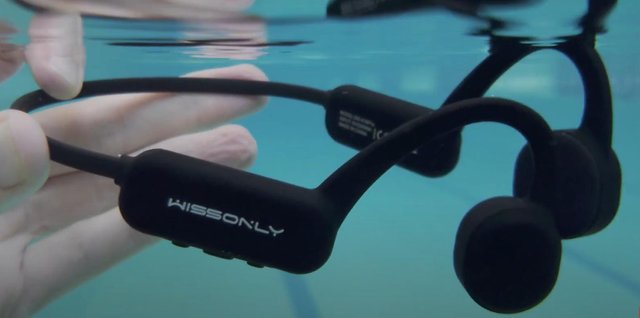 Although the name of Wissonly Hi Runner is Hi Runner, it is surprising that it has IPX8 waterproof rating higher than the industry standard, which can make it work normally when swimming and diving. Swimmers can also clean their headphones after soiling them, making the next experience better!
Hi Runner equipped with 32G built-in storage, which can store 5000 songs, and supports two working modes of Bluetooth and MP3. In the scene of underwater sports or without a mobile phone, you can completely use it as a Bluetooth MP3 player.In addition,its battery life is very strong, it can be used continuously for 10 hours, and it supports magnetic fast charging,which takes only 2 hours to fully charge.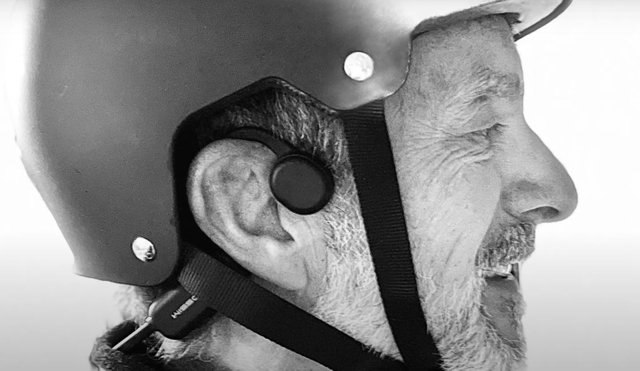 The Wissonly Hi Runner features an adjustable aerospace-grade titanium frame that can accommodate different head sizes and also works well with swimming glasses and swimming caps, ensuring a stable fit. The headphone surface is made of high-tech, low-sensitivity silicone material, free from any chemical components, to avoid allergic reactions. The overall feel of the headphones is as smooth as a baby's skin, preventing discomfort during extended wear. Moreover, weighing less than 30g, they are lightweight and won't feel burdensome.
As early as 10 years ago, Wissonly's team began to research headphones that do not hurt the ear, and introduced bone conduction technology into the field of headphones. So this is a brand you can trust.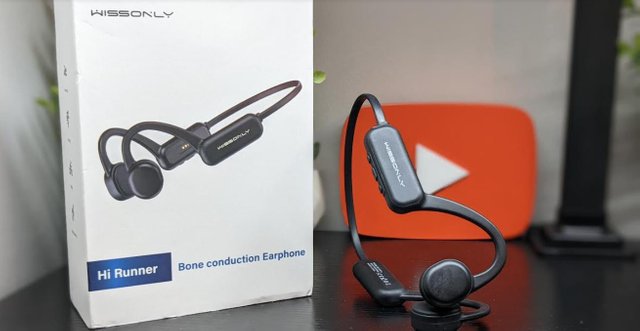 Comment