Shokz opencomm uc bone conduction headphone review
Sep 13,2023 | David
OpenComm uc is the second bone conduction earphone with a new naming method under Shokz after OpenMove. It continues the design concept and technical advantages of Shokz's consistent Open-Ear, and is a professional communication headset product launched by Shokz on the basis of focusing on professional sports headphones.So what is its actual use experience? Only used users know the answer. Therefore, this article collects some users' real use reviews for reference.
Basic information: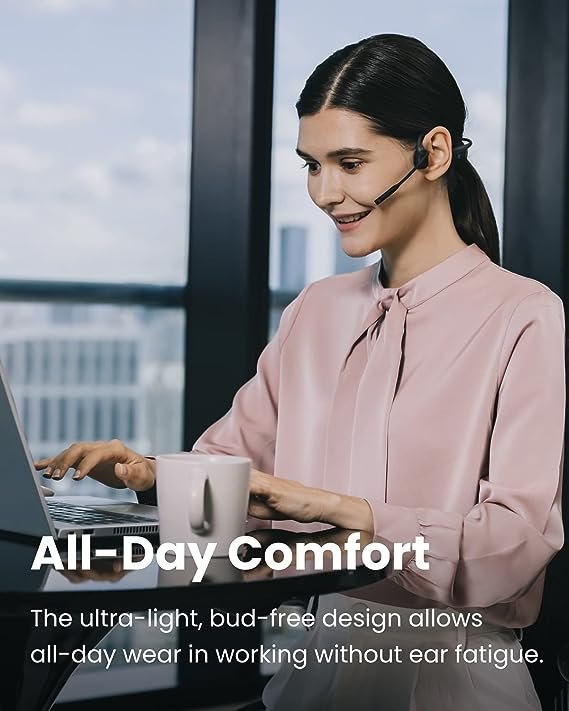 Product Dimensions:5.31 x 2.7 x 6.65 inches
Item Weight:1.16ounces
ASIN:B09F572Q69
Item model number:C102
Batteries:1 Lithium Polymer batteries required.(included)
Charging Time:1 Hour
Fast Charging:No
Item Weight:33 Grams
Units:1.0 Count
Number Of ltems:1
Manufacturer:Shokz Limited Corporation
Shokz opencomm uc bone conduction headphone review from users:

Product name: shokz opencomm uc Price: $199.95
Rating: 4.4 Where to buy: Amazon or official website.
User review 1:
User:Rocco Nation:United States
"I bought these about a year ago and while using them at work today, as I do every day, it made me realize how reliable/happy I was about this purchase. Prior to the purchase, I read a negative review about that person's experience & their issue was easily switching back and forth with two devices connected. So, I wasn't expecting switching between two devices to be seamless. In my opinion - this has been the most impressive feature. I constantly have two devices connected and it's been a seamless/smooth transition every single time. The majority of these reviews are exactly accurate - insanely comfortable, I can hear who I'm speaking to and the listener on the other end can hear me crystal clear."
User review 2:
User:Ryan Nation:United States
"I've gone through 4 different (and very expensive) headsets from your typical IT issued Jabras to more expensive options like Sennheiser. Each one always had some issues or would act up after a few months of use. After hearing about the Shokz from 3 different people who work from home and one who said they loved these so much they purchased a 2nd pair, I finally tried them out.
After using these for about 6 months I can confidently say these are one of the best office bone conduction headphones you can get. Yes they are pricey but there are more expensive ones that don't work as well. I use a headset during most of my work hours. I get frequent headaches from most headsets that cause too much pressure pinching in but this headset gives me noticeably less headaches and there is no squeezing pressure. Because it doesn't sit over my ear, it's less sweaty and less chance for ear infections. It is comfortable for someone who wears glasses like me. Charging is very easy as the magnet clicks it into place with ease. It comes in a choice of USB-C or USB-A for the receiver.
The cons: It doesn't cover your ear so outside noise can be distracting. This cojld be a huge issue for some. You can only adjust the volumes with the headset buttons while in use. Otherwise, you have to use your computer speaker settings.
It would have also been nice if raising the mic could auto-mute you but it does not. These also did not come with a case which is surprising.. even a cheap one would have been nice since it's easy to misplace the small receiver if you're traveling with it.
Overall I highly recommend this for work and if I ever needed to buy another pair, I would buy these again."
User review 3:
User:Coty Nation:United States
"I've had quite a few different bone conduction headsets. This is by far my best headset. It's such a clear headset for both you and whoever you talk to. I love the fact that it doesn't sit on or inside your ear. It's also the most comfortable headset I've ever had also. It's also got a pretty loud volume. I talk on it all day everyday Monday through Friday. So far the battery lasts all day. I use it probably 12-14 hours a day and so far it's lasted all day long. I'm extremely happy with it so far. Although I've only had it for 2 days hopefully I'll continue to like it. It's simple and easy to pair to your phone also and for that I'm grateful because I'm a dumb redneck lol"
User review 4:
User:OE Nation:United States
"Sounds decent. Prevents the ridge across my head and fluff around my ears from the large gaming headphone set I was using. What I really miss however is a way to mute from the headset."
User review 5:
User:EvilPhysicist Nation:United States
"The design of these bone conduction headphones is great. They are super comfortable for all-day use; however, don't be fooled by the claim that sound quality is anywhere near similarly priced in-ear or over-ear headphones. Listening to music through these is reminiscent in sound quality to listening to hold music on the phone. It's muffled and tinny.
My biggest complaint is that the microphone keeps losing connection or malfunctioning in meetings. I've so far performed three manual resets per the instructions on the Shokz website, but the mic will work okay for a couple days then malfunction again. I'm considering returning for that reason."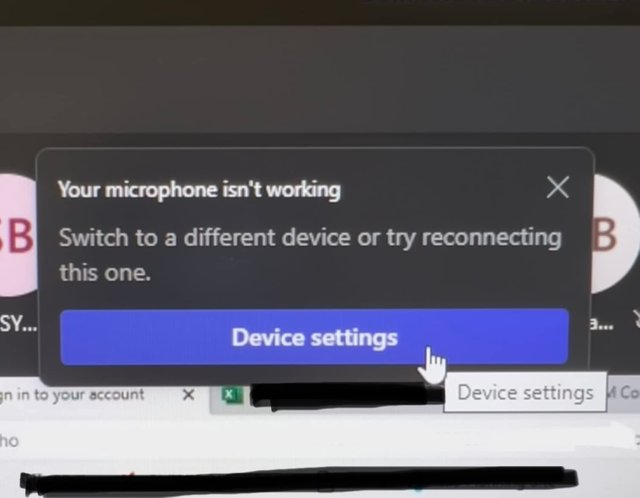 User review 6:
User:Josh Gingerich Nation:United States
"I'm very impressed with this bone conduction headphone. Finally a set that I can comfortably wear all day long and still carry on a conversation with people around me. I don't like earbuds in my ears all day this set is so comfortable I almost forget it's there. It's amazing how crystal clear it is when I play music or even a phone conversation. One charge usually lasts at least three days. Only negative which isn't a big deal is that the connecting piece that goes around my neck sometimes get caught on a standing coat collar. I turn my collar down so no big issue. Another feature I really like is that I can connect to two phones at once or one phone and my PC. It's a great office headset. If this one ever gives out I will definitely purchase another one."
User review 7:
User:RobD Nation:United States
"I have an older pair of Shokz headset and love them for cycling. I pulled the trigger on these the other day. I was speaking with my wife while walking along a very noisy road. She did not hear any traffic noise. Great headset for calls. My only complaint is they they are not very loud when you have a lot of ambient noise. Still giving them 5 stars."
User review 8:
User:Emily Nation:United States
"I really like the technology behind these and not having to put something in my ear. They charge quickly and connect to multiple devices at one time. Perfect for all day conference calls."
User review 9:
User:Karen Nation:United States
"The Shokz OpenComm UC bone conduction headphone is too big and a bit heavy to wear for extended periods. I hope they come out with a "mini" version as they have with the OpenRun Pro model. I was really hoping this headset would put an end to painful teleconferences from having to wear glasses and a headset. it's close, but not quite there for smaller heads. Otherwise, I have no complaints with the sound or quality or ease of set up."
User review 10:
User:T. Jones Nation:United States
"I've often wanted to try bone conducting headphones, but never wanted to spend the money on them. My employer was willing to buy these for me so I thought why not. They came quickly and were charged up and ready to go out of the box. Paring them with my phone and computer was super easy, but that is where the good times end.
Sound quality on a phone call is actually pretty good, but not perfect. I've tested both sides of the call to confirm that the other end hears me loud and clear. In a quiet environment, or somewhere you need to maintain situational awareness, these are ok. They are not suitable for a noisy environment however.
Listening to music on these is very disappointing. Sound quality is tinny and there is NO BASS whatsoever. Also, if you pair with the USB dongle to a PC, it seems like the Music quality is further degraded to what you would get from a MONO phone call. You might as well be listening to the hold music on a phone call.
Even though I didn't have to pay for these, I think I'm going to return them and go back to my previous headphones."
Generally speaking, users of opencomm uc have a good review of its use, but it has one disadvantage:overpriced.Therefore, the market can also find bone conduction headphones that are suitable for a variety of scenes and cost-effective, such as Wissoly Hi Runner; bone conduction headphone.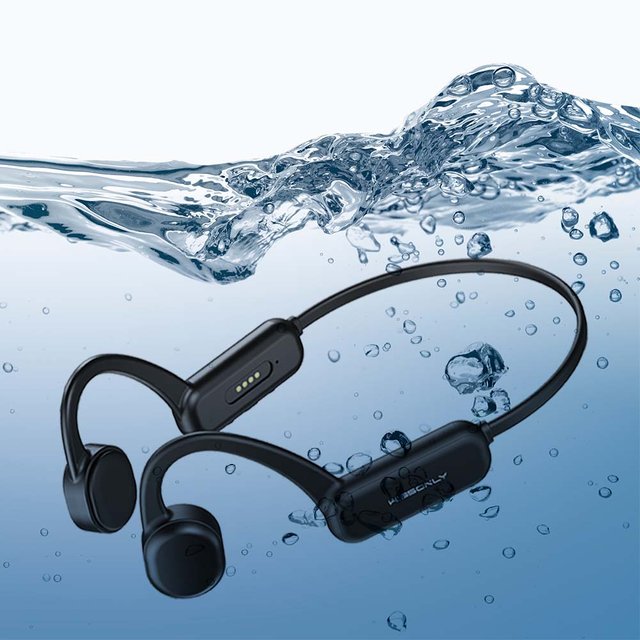 Wissonly is the fastest-growing brand in the past six months. Their team is a technical expert in the field of bone conduction headphones. As early as 10 years ago, it began to develop bone conduction headphones that do not hurt the ears. With the excellent bone conduction vibration unit optimization scheme, it has been recommended by many ear doctors and has been recommended by many YouTuber.
Wissonly is a wireless bone conduction headphone with Bluetooth and MP3 modes. You can use the Bluetooth mode when you are in a place with a Bluetooth signal, and you can use the MP3 mode in places where it is not convenient to carry a mobile phone such as underwater sports. They are also very powerful in MP3 mode. They have 32G built-in memory and can store 5000 songs. Their battery life is strong, and they can listen to music for 10 hours, which makes up for the disadvantages of wireless headphones.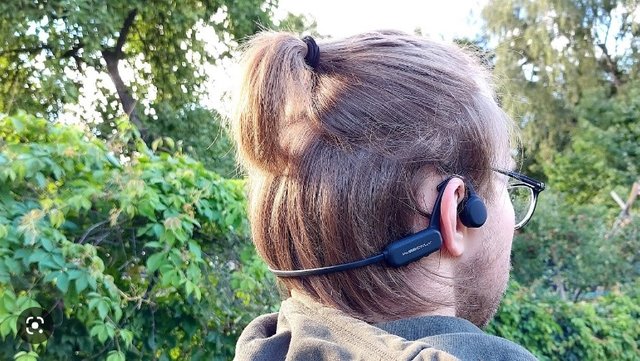 In terms of comfort, the overall frame of the Wissonly Hi Runner is made of adjustable aviation-grade titanium steel, which can adapt to different sizes of head circumference and ensure the stability of wearing. The surface of their headphones is made of high-tech hypoallergenic silicone material, which does not contain chemical ingredients to avoid allergies. The overall touch of the headphones is as silky as a baby's skin, which avoids uncomfortable situations when worn for a long time. And they are very light, less than 30g, and they will not feel heavy when worn.
The microphone of Wissonly Hi Runner is a hidden microphone, which is very convenient for daily calls.
As the flagship model of Wissonly bone conduction headphones, Wissonly Hi Runner has an IPX8 waterproof rating higher than the industry standard, which allows them to work normally when the wearer is swimming or diving.
Due to the special technical principle of bone conduction headphones, it is more difficult to improve the sound quality. The Wissonly Hi Runner subverts the traditional sound quality solution and uses a large wire-frame vibration unit as a breakthrough. Through structural optimization, the effective vibration area is increased, so that the sound has a good performance in both treble and bass.
In terms of price, other brands of products with the same performance cost more than $150, but Wissonly Hi Runner only costs $99.99.Generally speaking, it is a bone conduction earphone suitable for a variety of scenes with high cost performance, which is worth recommending!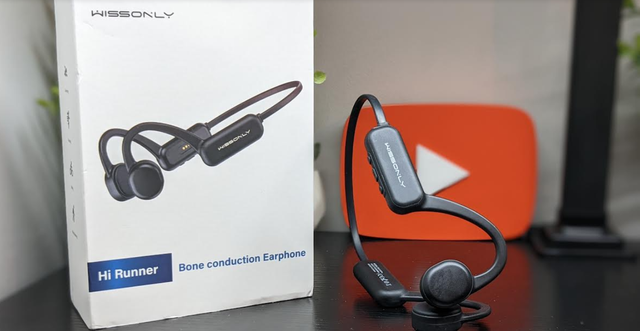 Comment