JBL Tune 230NC TWS True Wireless Headphones Review
Oct 09,2023 | David
JBL, which has a great reputation in the world of audio equipment manufacturing, has a Tune 230NC TWS wireless headphone that is selling well on Amazon. Many users who are hesitant to buy these headphones, and there are also many review articles on these headphones online from brand partners and professionals. Therefore, we will analyze the reviews from users on Amazon to see how these headphones perform from the perspective of users.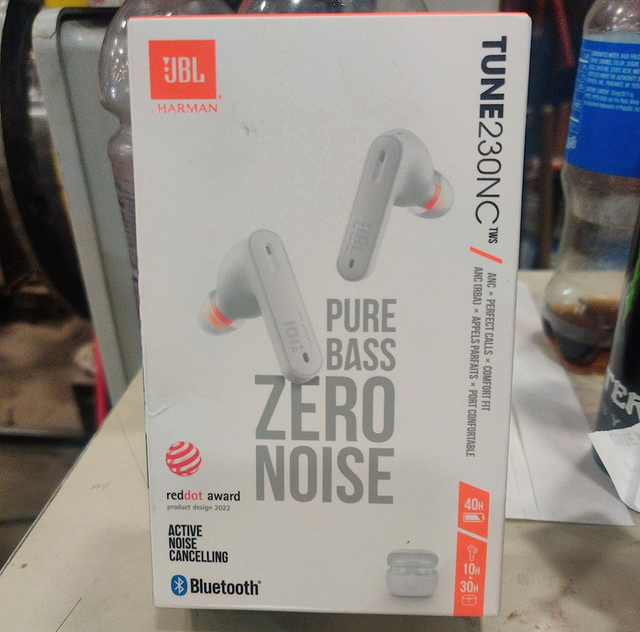 Product Information about JBL Tune 230NC TWS: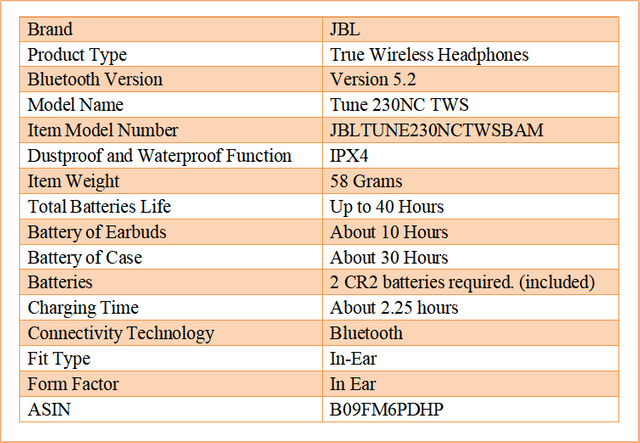 JBL Tune 230NC TWS Reviews from Users
Product name: JBL Tune 230NC TWS
Price: $99.95
Rating: 4.3 (out of 5)
Where to buy: Amazon.com or Official Website
Review 1: ★★★★★
Reviewed in the United States:
"I listen to music all day, every day at work. I have a set a Jlab earbuds for work, but these JBL's are by far the best. The active noise cancelling is awesome. You can definitely tell the difference. The bass is pretty good, the Bluetooth sync's up to my phone before I have the earbuds up to my ear. The best part, when I'm talking to someone, I can talk normal. I don't have to yell like i do with the Jlab earbuds. I'm seriously impressed."
Review 2: ★★★★☆
Reviewed in the United Kingdom:
"I have been using the earbuds for weeks, and the sound quality is decent for the price. The noise cancellation is also good, but the ambient and talk through modes give me a headache. However, after a while of using the the touch in the left earbud stopped working, the bud would still play music, but the touch control stopped altogether."
Review 3: ★★★☆☆
Reviewed in Canada:
"These headphones are like not worth more than $50. The case looks cheaply made and the noise cancellation is terrible for relatively noisy environments like a mall or bus, and it only seems to work well with volume at a critical level. The sound is alright I suppose but sound seems to leak in after a while i could hear the persons conversation 10ft away from me with it on. Now that I think JBL it it's actually so bad. I'd say if u get them as a gift they're cool but don't waste our money."
Review 4: ★★☆☆☆
Reviewed in Mexico:
"I ordered for Prime Day…. Didn't receive so I contacted Amazon, they took care of it right away… so I got these and tried them and I am not impressed at all, noise cancellation? I didn't notice it, volume I didn't notice a good bass or just seem cheap. I should have tried something better quality, Very unhappy, and will stay away from JBL now. Would not purchase again."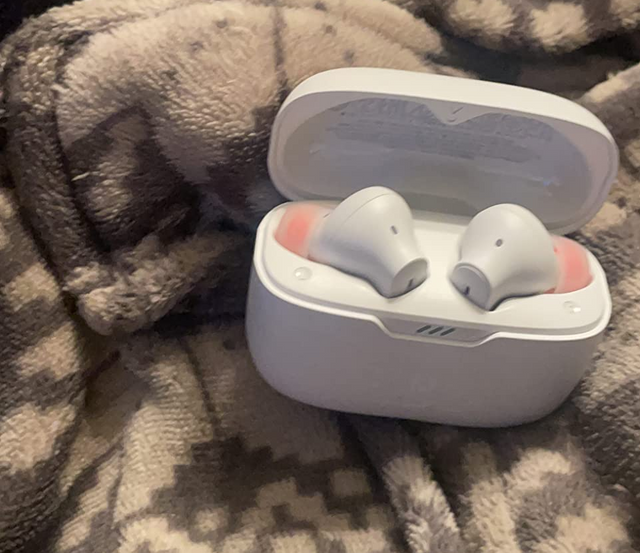 Review 5: ★★★★☆
Reviewed in Japan:
"After having them for months they are good headphones! I love the way they sound and through calls people say i sound very clear, i had been struggling to find headphones that made me sound clear through calls that weren't air pods.
The only real problem is that after a while of wearing them they get really really uncomfy. They make my ears itchy and this might be a personal problem but the earbud part is too big for my ear canal even with the smallest replacement (which they provide!) So i have to shove them back in which hurts.. I wear headphones like 90% of the day. So if it's for long periods of time be weary it might be a bit uncomfy.. It also looks a bit funny in your ear but i don't mind."
Review 6: ★★★☆☆
Reviewed in Canada:
"Have had for several months now. Great sound quality. Very happy with the functionally of the ear buds. Only issue is that case opens SO EASILY when tossed around in a bag. This leads to caps or music getting connected to the earbuds when least expected. I do not like the noise cancelling as much as air pod pro, but for the price I will deal with it. A lot of great sound options in the app."
Review 7: ★★★★☆
Reviewed in the United States:
I bought these for work. The only I don't like is that the left ear bud you can not start music you have to do it on your phone. The right one you can tap and it will play the left one does not. I work in a factory where we can wear one ear bud to listen to music and the left one makes it hard because you can stop the music but you can't start it back up and you have to activate it with a bare finger and we wear gloves so I have to take off my glove to pause the music and then start it back up.
Review 8: ★★★☆☆
Reviewed in the United Kingdom:
"The sound is great as expected for JBL. Nevertheless, the noise cancellation is not good, I can hear almost everything and when I tried the Apple version with noise cancellation it was far better. Furthermore, the most disappointing part is how annoying it is to connect with Apple devices. Every time you want to change the device to which it is connected it doesn't automatically connects, it requires you to intentionally disconnect it from one device (I usually have to turn off the Bluetooth to disconnect it) and then connect to the other device. This is frustrating and it takes time. With the Apple AirPods I remember that changing devices was much more fluid and automatic"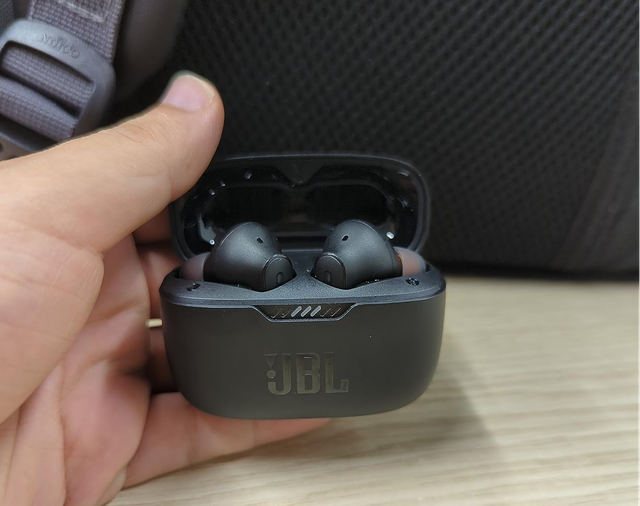 Review 9: ★★★★★
Reviewed in the United States:
"These actually stay in my ears. You can use them individually and answer the phone with no problem. the go into the case with no issues. They are balanced to the point that you don't even realize they are in your ear. the bass response with music is great. I would buy them again, that's why I have 2 sets. very happy with my purchase. I have a total of 5 different types and manufacturers. These are the best so far."
Review 10: ★☆☆☆☆
Reviewed in the United States:
"I'm not sure if the one I got is defective but even when the earbuds are on the case and the lid is closed, they are still connected to my phone. I have to press really hard and try many times for it to be closed correctly and for the earbuds to be disconnected. It shouldn't be this way. I am not able to return them as I already left USA where I purchased them, I would recommend that if you get them, test them toughly first in case a return is needed."
Judging by the reviews from users, we can tell that these headphones satisfy most users from different countries, but there are still some users who feel that these headphones is not good at noise cancellation and the after-sales service is bad. Also, if you wear these headphones for a long time, you will get bored with them, so we recommend the Wissonly Hi Runner bone conduction headphones if you need a headset in daily life.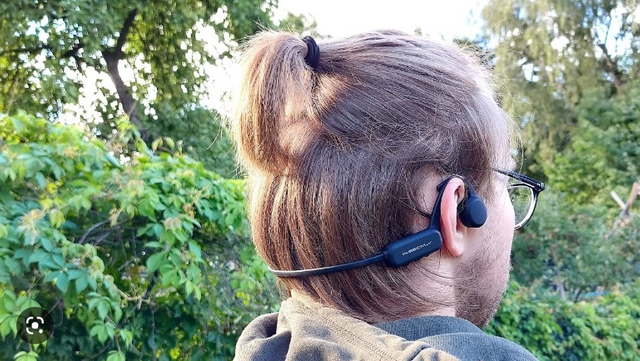 Reasons:
I have experienced the most comprehensive and useful bone conduction headphones, which is the best recommendation!
Wissonly is a brand known for its technology and the fastest growing brand in recent times. Their R&D team are all technical experts in the field of bone conduction headphones. As early as 2012, they started to develop bone conduction headphones that don't hurt ears. With advanced bone conduction vibration technology, they have been recommended by the majority of otologists!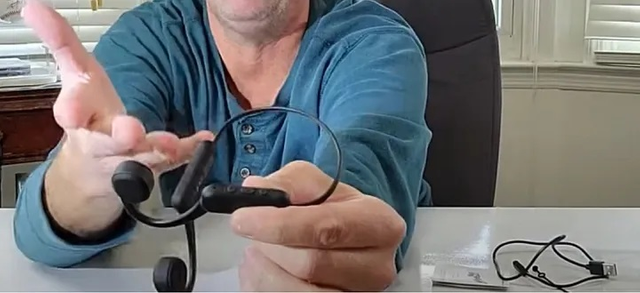 What impresses me most about Wissonly Hi Runner is their excellent sound quality. They are equipped with a large-size directional bone conduction vibration unit, which increases the effective sounding area by 35% through structural optimization, thus making the sound range wider and the sound more stereoscopic and shocking.
At the same time, they have also improved the problem of sound quality loss caused by low sound transmission efficiency of traditional bone conduction headphones. Together with world-class audio tuner, they have customized an exclusive sound quality output scheme for Wissonly Hi Runner headphones in the world's top tuning laboratory. More than 20 audio tuners have been adjusted for 85,036 times, finally showing a really good sound quality which belongs to bone conduction.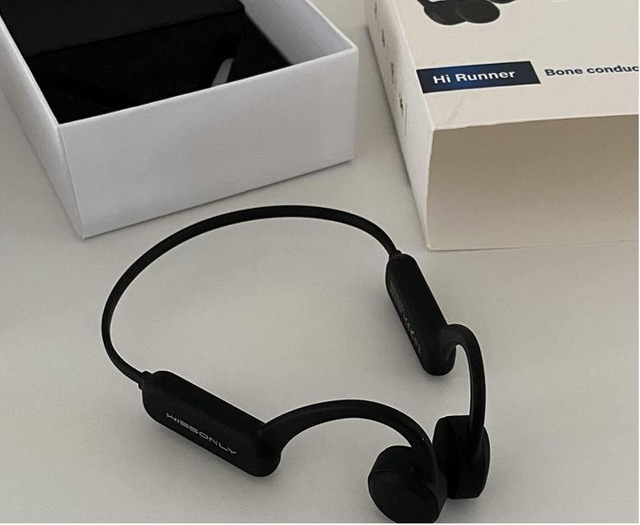 The body of the Hi Runner is made of memory titanium, which can self-adjust the contact area to ensure a good wearing experience of headphones and take into account more users. As the core component of the product, the headphones plays a key role in the product experience. Additionally, Wissonly Hi Runner is equipped with Bluetooth 5.0 chip, and the Bluetooth connection is very stable. It also has 32G of built-in memory, and it also supports IPX8 waterproof, which can even be used for diving.
Comment