How to Distinguish Real Bone Conduction Headsets from Fake Ones and Pros & Cons of bone conduction headsets
Mar 02,2023 | David
I am a deep user of bone conduction headsets and I love this new product. I wear them both for running and cycling. Obviously, they're already part of my body and give me a lot of motivation when I'm exercising. However, since this year, I have discovered some bad phenomena, that is, there are many fake bone conduction headsets on the market. They are cheap and of poor quality. This has me stuck when it comes to gifting my girlfriend's birthday. She thought that what I sent was cheap and inferior products, and we almost had a relationship crisis. Therefore, in this article, I want to talk about how to distinguish between real bone conduction headsets and fake bone conduction headsets, the principles, advantages and disadvantages of them, and so on.
How to distinguish real bone conduction headsets from fake ones?
Bone conduction headsets rely on bones to transmit sound. Fake ones are actually air-conduction headphones that rely on air to transmit sound. There is a big difference in the way of sound transmission. Fake bone conduction headsets (that is, air conduction headphones), emit sound from two external speakers, and the sound transmits sound through the air into the ear. Therefore, under normal social distance, the sound played by fake bone conduction headsets can be heard by everyone, while with real ones, within the same distance, other people can't hear the sound at all.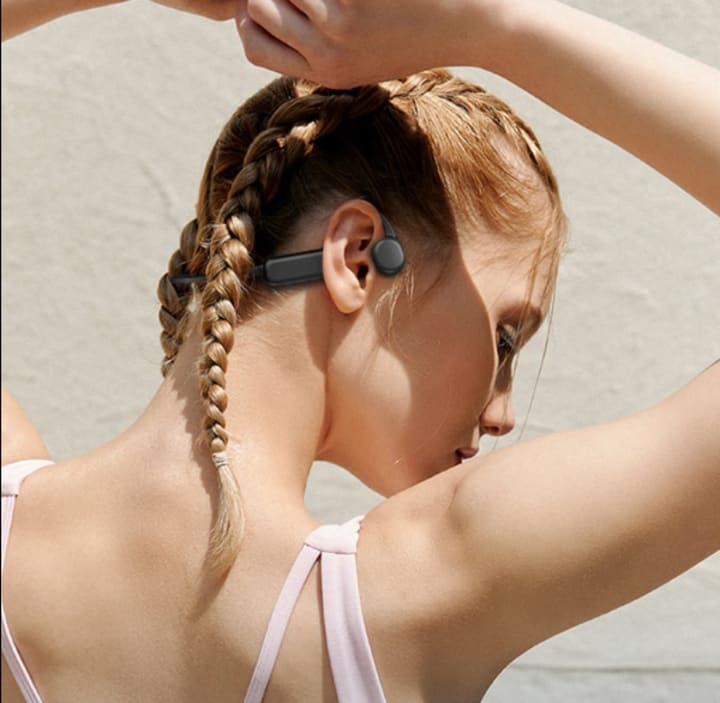 You can do a test and put on the headphones. If you wear real bone conduction headsets, you will find that the sound is louder and clearer after the ears are blocked. And if you wear fake ones , the sound becomes smaller after you block your ears.
How do bone conduction headsets work?
First, let's look at how we hear sound. The sound we hear every day, generally through the vibration of the air, first reaches the ear and vibrates the eardrum. The vibration transmitted to the eardrum further vibrates the auditory ossicles, and finally reaches the spiral organ - the cochlea, so that the sound can be perceived.
However, there are other ways of transmitting sound to the cochlea besides passing it through the eardrum. In fact, by vibrating the "bones" like vibrating air, the vibrations are transmitted to the cochlea. When the vibration reaches the cochlea, the cochlea perceives the sound and transmits the it to the brain center to form hearing. This is the sound transmission principle of bone conduction.
In our daily life, there are many cases of hearing sound through bone conduction. For example, when we eat biscuits, we can clearly hear the sound of the biscuits being crushed. Dolphins and whales are some of the best bone conduction animals in nature, using the bones near their jaws to catch vibrations in the water to hear sound.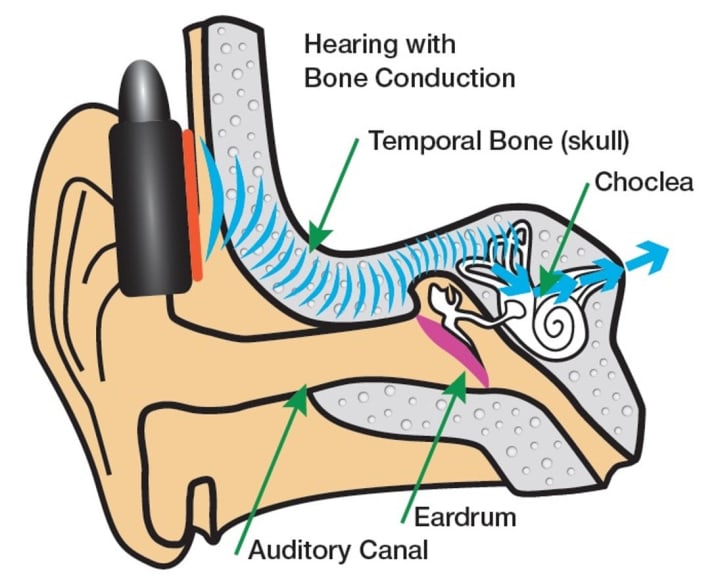 Bone conduction headsets are products that use bone conduction technology. When they work, they usually attach the sounding unit to the bones near the temple. When the vocal units vibrate, they vibrate the skull and transmit the vibrations to the cochlea, allowing sound to be heard. This is how bone conduction headsets work.
Pros and Cons of Bone Conduction headsets
The main pros of bone conduction headsets is that they do not need to transmit sound waves through the ear, but through the ear bone, which allows you to wear them, the ear will be completely exposed, which brings the following obvious pros:
First pros of bone conduction headsets: protect hearing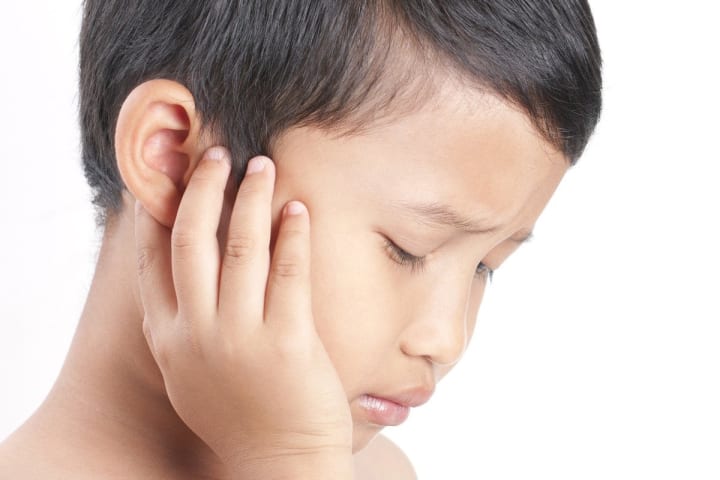 Compared with the air conduction method of traditional headphones, bone conduction saves many steps of sound wave transmission, and the sound does not need to pass through the ear, so it will not stimulate the eardrum. This is a great way to protect your eardrums and ensure your hearing is not damaged.
second pros of bone conduction headsets: comfortable to wear and clean and hygienic
bone conduction headsets do not need to block the ears when worn, so that the ears can be completely opened, which makes the ears refreshed just like not wearing headphones. It won't let you have ear pain and stuffy ears caused by long-term wearing, making you more comfortable when wearing them.
At the same time, it is precise because the ear does not need to be blocked when wearing it, sweat and other bacteria will not enter the ear with the headphone, so it is suitable for patients with diseases such as otitis media.
bone conduction headsets have the advantages of cleanliness, sanitation, and bacteria isolation, which cannot be possessed by traditional headphones no matter how they are improved.
Third pros of bone conduction headsets: suitable for sports
bone conduction headsets are great for exercising. I bought this type of headphones precisely because of my sports needs. Yes, I can't stand exercising without music. When using them, the ears are open, and you can also perceive the surrounding environment well when you are exercising. They are worn with hanging ears, which are comfortable to wear and not easy to fall off, and can also prevent sweating and stuffy ears. They were born for movement.
At the same time, some bone conduction headsets have built-in memory, so they can be used as MP3 players without a mobile phone, which is very practical for people who like to listen to music during exercise.
In addition, most bone conduction headsets have good waterproof performance, so they can be used with confidence when swimming. And because it is bone conduction, it does not need to pass through the air, so the sound received underwater is the same as the sound received on the ground.
Of course, like a coin has two sides, bone conduction headsets have advantages and some disadvantages, you can take a look at the introduction below.
Cons of bone conduction headsets:
1. Sound quality:
Because bone conduction headsets transmit sound through bones, the sound quality transmission loss is large during the process, so the sound quality will be worse than traditional noise-canceling headphones.
2. Sound leakage: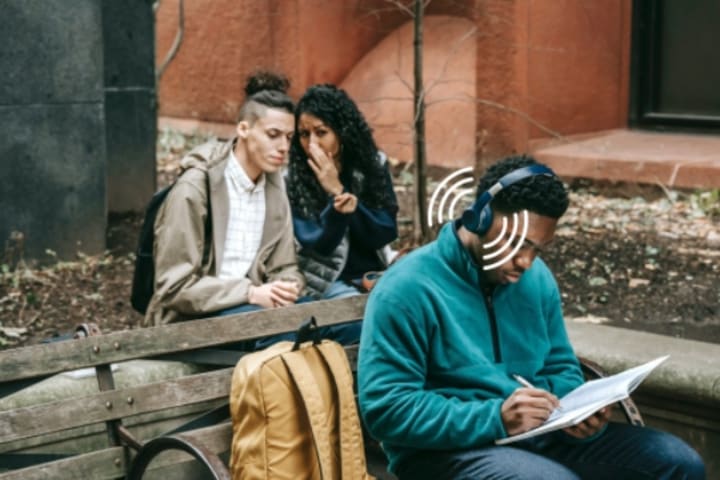 Because the sound transmission of bone conduction headsets is carried out through vibration of the vibrator, and some sound is transmitted through the vibration of the air, so sound leakage cannot be completely avoided. But some headphones brand invest more research and design in preventing sound leakage, so most of the sound leakage problems are solved. For example, the Wissonly Hi runner bone conduction headsets I own are excellent representatives among them.
In general, wireless bone conduction headsets have more advantages than disadvantages, which is why they are becoming more and more popular. Now, I will recommend some excellent headphones.
1.Wissonly Hi Runner bone conduction headsets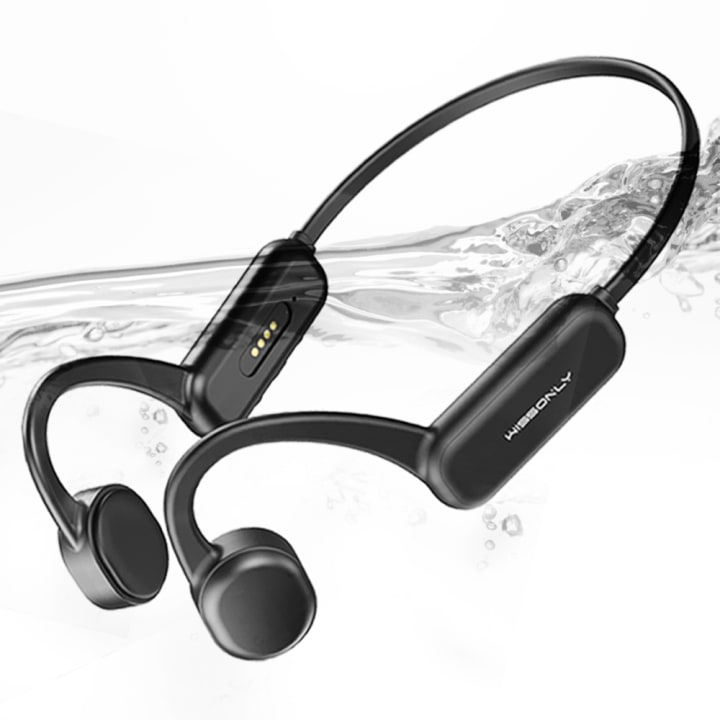 Reason for recommendation:
Wissonly is a headphone brand that attaches great attention on health, and that does not hurt the ears. Their team is also the first one to design non-in-ear headphones that are used to listen to songs. They began to explore the application of bone conduction technology to Bluetooth headphones as early as 10 years ago. After 10 years of accumulation, they have made great progress in the sound quality improvement and sound leakage reduction of bone conduction headsets. And these technologies are applied to their Wissonly Hi Runner headphones, their flagship product.
In order to solve the problem of sound leakage of bone conduction headsets, wissonly developed full closed sound leakage reduction technology. They comprehensively improved the vibration of the headphones, body design, software optimization and other directions. They finally reduced the sound leakage by 90%.
In terms of sound quality, most of the bone conduction headsets have average sound quality, but the sound quality of Wissonly Hi Runner is undoubtedly better in bone conduction field. They used a large-sized vibration unit, and through structural optimization, and finally increased the effective vibration area, so that the sound range was wide. The official claimed sound quality reach the HIFI level, but I don't think that they reached. They are just close to the HIFI sound quality, which is enough to satisfy me.
The excellent performance of these two characteristics, sound leakage reduction and sound quality, makes Wissonly Hi Runner have the basic conditions to become an excellent bone conduction headphone. Their other configurations are also very good. They are with a built-in 32GB of memory, and can play music even without connecting the phone. You can use them as an MP3 player. They support IPX8 waterproof level in swimming, even in underwater scenes that do not support Bluetooth, they can be used with MP3 function.
2.Philips 7607 bone conduction headsets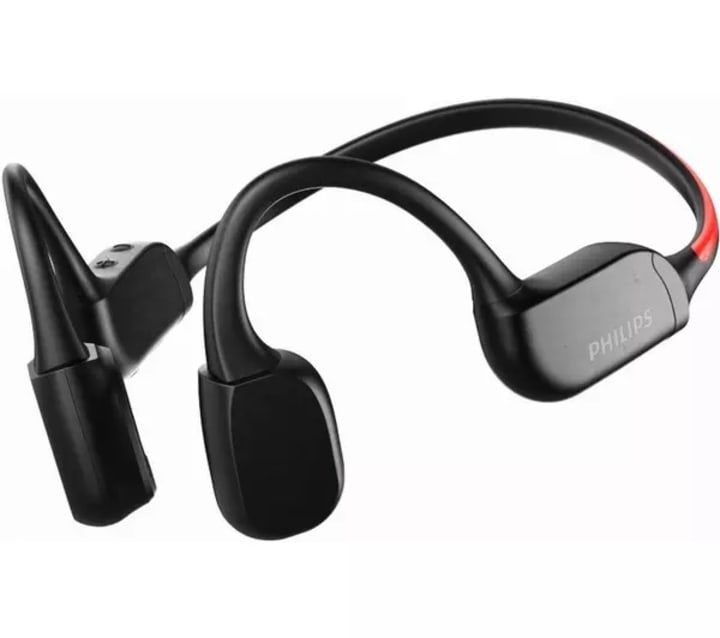 Reason for recommendation:
Its sounding unit adopt a large-size vibrator of 17mm, which makes it have the effect of high, medium and low triple-frequency balance in sound quality performance. The low-frequency dive is sufficient, the medium and high frequencies are clear and not harsh, but there will be some missing sounds. It is also equipped with an intimate LED night run lamp at the rear end of the body, which can turn on the LED by turning on the key three times in a row. It also has three modes, which is suitable for wearing at night, so that people around it can perceive their own position and ensure their own safety factor to a certain extent.Its IPX6 waterproof rating is not afraid of sweat in daily wear.
3.AfterShokz OPENRUN PRO bone conduction headsets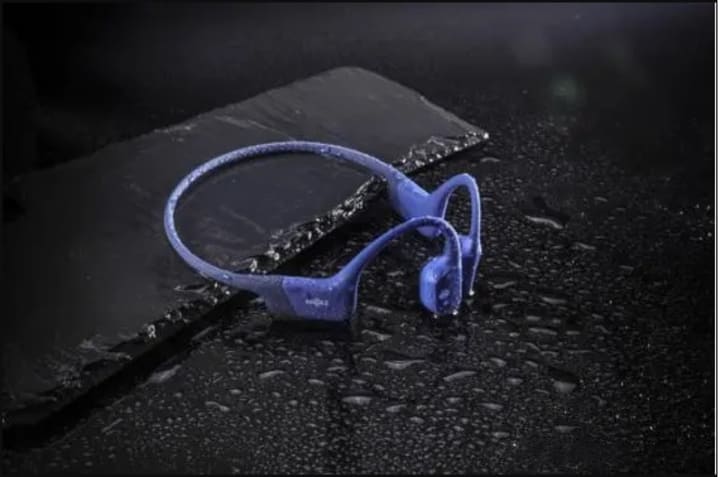 Reason for recommendation:
The body of the Openrun Pro weighs only 26g, and it adopts Qualcomm QCC3024 low-energy chip +PremiumPitch 2.0 improved double suspension vibration transmission system and suspension damping technology, CVC call noise reduction algorithm and double silicon microphone. The battery life lasts for 8 hours, and the charging method is magnetic charging. The charging interface has a liquid residue detection function to ensure that it has a good waterproof performance. Its waterproof grade is IP67, and there is no problem with normal sweat. A short period of rain can be used, but it can't be used for swimming.
4.Earsopen SS900 bone conduction headsets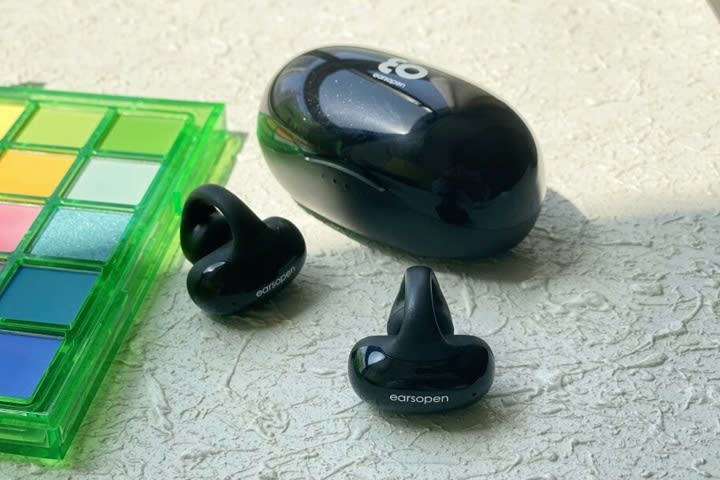 Reason for recommendation:
The SS900 headphones are equipped with a bone conduction miniature vibration unit inside the body, which reduces the weight of the body and improves the performance of low frequencies, allowing a wide range of sound. With the help of PreciseAir 3.0 integrated technology, the internal parts of the body are simplified and the sound leakage is reduced. It has IPX7 level waterproof,can be use while rainning but cannot be used underwater for long time. Its 5.2 Bluetooth version makes the connection more stable. It also supports Type-C charging mode, there is also a fast charging mode.
The overall performance is good, but there are obvious shortcomings at high frequencies, and there will be harsh sound phenomena.
5.Nank Runner CC3 bone conduction headsets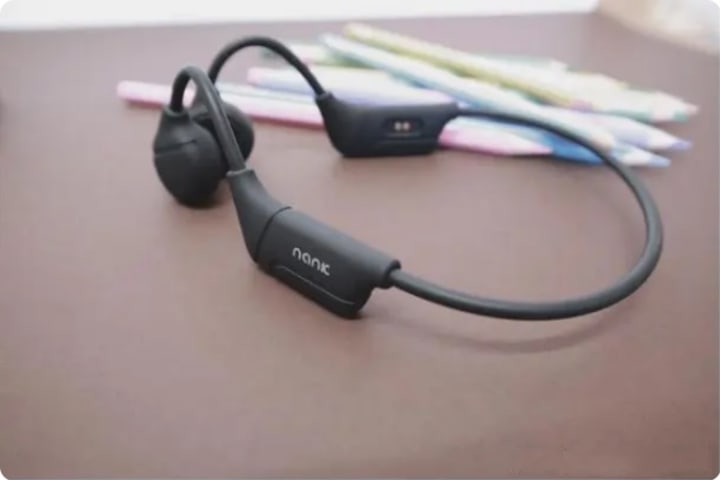 Reason for recommendation:
Runner CC2 bone conduction headsets have a certain improvement compared with the previous products in terms of leakage prevention and sound quality. Waterproof feature has also been improved, and IPX6 waterproof is supported. Generally, there is no problem with rain and sweat, but it can't be used in swimming. The battery life is 6 hours, which is basically enough.
Among the several bone conduction headsets recommended above, my favorites are Wissonly and Philips. Philips is a famous brand. The quality of its products is good, but the cost performance is poor. Wissonly is a fast-growing brand created by senior engineers. Their team has more than 10 years of technology accumulation in this field,their products are well configured and cost-effective.
Comment