How to distinguish real bone conduction headphones from fake ones and How About The Safety of Bone conduction earphones?
Mar 02,2023 | David
I am a deep user of bone conduction headphones and I love this new product. I wear them both for running and cycling. Obviously, they're already part of my body and give me a lot of motivation when I'm exercising. However, since this year, I have discovered some bad phenomena, that is, there are many fake bone conduction headphones on the market. They are cheap and of poor quality. This has me stuck when it comes to gifting my girlfriend's birthday. She thought that what I sent was cheap and inferior products, and we almost had a relationship crisis. Therefore, in this article, I want to talk about how to distinguish between real bone conduction headphones and fake bone conduction headphones, the principles, advantages and disadvantages of them, and so on.
How to distinguish real bone conduction headphones from fake ones?
Bone conduction headphones rely on bones to transmit sound. Fake ones are actually air-conduction headphones that rely on air to transmit sound. There is a big difference in the way of sound transmission. Fake bone conduction headphones (that is, air conduction headphones), emit sound from two external speakers, and the sound transmits sound through the air into the ear. Therefore, under normal social distance, the sound played by fake bone conduction headphones can be heard by everyone, while with real ones, within the same distance, other people can't hear the sound at all.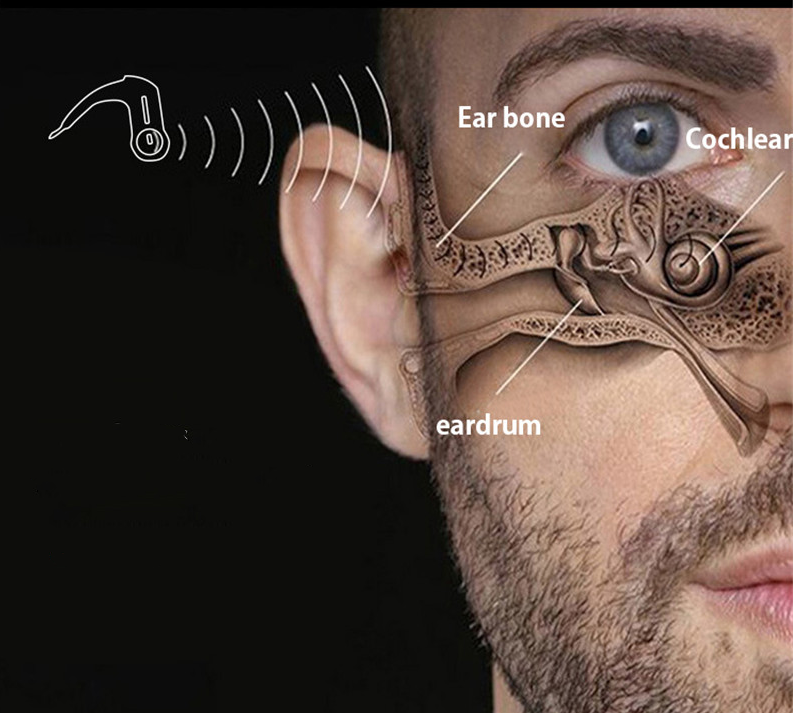 You can do a test and put on the headphones. If you wear real bone conduction headphones, you will find that the sound is louder and clearer after the ears are blocked. And if you wear fake ones , the sound becomes smaller after you block your ears.
To better understand these differences, let's introduce how bone conduction headphones work
How do bone conduction headphones work?
How can you hear the sound without putting headphones in your ears? Many people have such questions. To understand how bone conduction headphones work, let's first understand how humans recognize the sound.
You may think that humans hear sounds with their eardrums, but this is not accurate. The sound we normally hear is vibrations in the air entering the ear and hitting the eardrum causing it to vibrate. Humans perceive the vibration of the eardrum through the cochlea located deep in the ear and transmit this information in the form of sound to the brain to perceive sound. In other words, humans perceive sound through the cochlea. From this perspective, humans hear sound through the cochlea.
Bone conduction headphones make good use of the above-mentioned mechanism of the cochlea to perceive sound. They apply vibration directly to the facial bones, and the facial bones transmit the vibrations to the cochlea, where the sound is perceived by the cochlea.
We can compare the difference between bone conduction and traditional sound transmission paths to understand more deeply how bone conduction headphones work.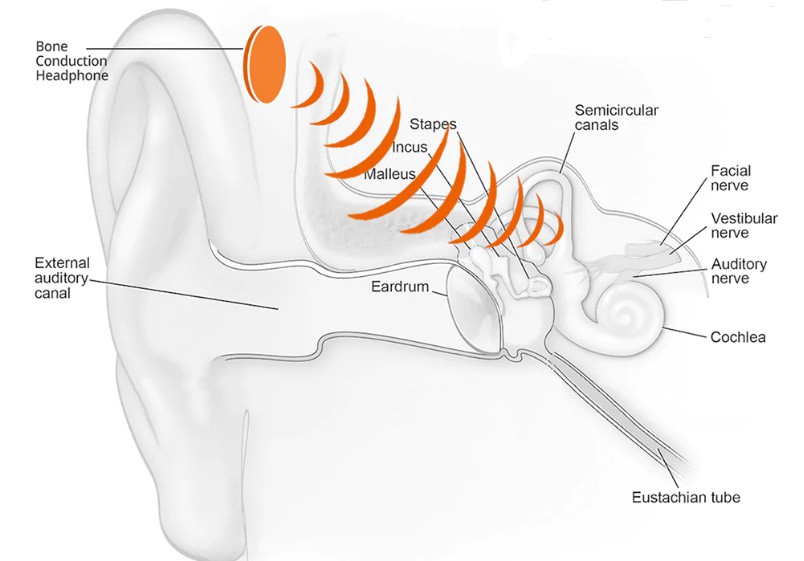 Bone conduction path: sound wave,cranium,bone labyrinth,inner ear lymph,Spiral organ,auditory nerve,cerebral cortex auditory center.
Traditional sound transmission path (i.e. air conduction path): sound wave,auricle,external auditory canal,eardrum,auditory ossicles,vestibular window,internal and external lymphatics,spiral organs,auditory nerve,cerebral cortex auditory center.
We can see that the sound transmission process of bone conduction headphones does not need to pass through the eardrum, its sound transmission path is shorter, and it will not damage the eardrum.
Safety of bone conduction earphones
Bone conduction earphones are a new application of mature technology, and their safety has early been verified.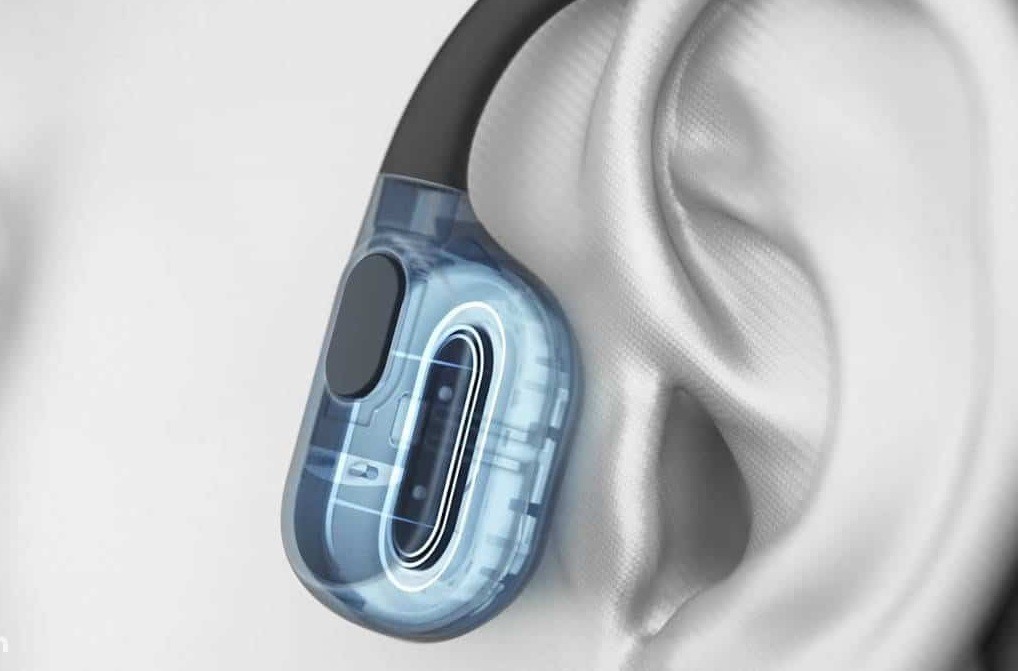 First of all, bone conduction earphones have very little damage to hearing. We all know that hearing damage generally occurs in the eardrum and inner ear. When we wearing them,sound do not need to pass through the eardrum, so they do not damage the eardrum. Because the oscillation of them is relatively moderate, the headphones also have less effect on auditory hair cells in the inner ear. Moreover, the electromagnetic waves of them are extremely weak that they will not cause harm to human brain nerves and hearing nerves.
Secondly, bone conduction earphones can still keep you paying attention to ambient sounds when worn, which can help you to avoid many accidents. They are not worn into the ear, Whether in running, cycling, walking or commuting, etc., wearing the headphones to listen to songs, you can still hear the surrounding sounds, and can communicate with others normally, so as to avoid the danger caused by not hearing external sounds.
In addition, bone conduction headphones that do not need to be plugged in the ear canal when worn, are very helpful for maintaining ear hygiene. They do not block the ear canal due to sweating for a long time to deposit a large number of bacteria, and so also reduce ear inflammation and other conditions.
Of course, The safety of any product is relative, and 100% safe products do not exist, and so are bone conduction earphones. Under the premise of long-term continuous use at high volume, they still have the risk of hearing damage. This point also needs to be paid attention to when they are used. It should be noted that any headphones will have hearing damage problems when used at high volume for a long time. Bone conduction earphones are still the safest and healthiest of all earphones.
Bone conduction headphones are becoming more and more popular among young people,and more and more brands join this field.So, which brand is the best?In my opinion, those brands that have accumulated technology in this field are trustworthy.Below, I have sorted out some good Bluetooth bone conduction headphones brands, and recommend them to you. I hope they can help.
1.Wissonly Hi Runner bone conduction headphones
Reason for recommendation:
Wissonly is a headphone brand that attaches great attention on health, and that does not hurt the ears. Their team is also the first one to design non-in-ear headphones that are used to listen to songs. They began to explore the application of bone conduction technology to Bluetooth headphones as early as 10 years ago. After 10 years of accumulation, they have made great progress in the sound quality improvement and sound leakage reduction of bone conduction headphones. And these technologies are applied to their Wissonly Hi Runner headphones, their flagship product.
In order to solve the problem of sound leakage of bone conduction headphones, wissonly developed full closed sound leakage reduction technology. They comprehensively improved the vibration of the headphones, body design, software optimization and other directions. They finally reduced the sound leakage by 90%.
In terms of sound quality, most of the bone conduction headphones have average sound quality, but the sound quality of Wissonly Hi Runner is undoubtedly better in bone conduction field. They used a large-sized vibration unit, and through structural optimization, and finally increased the effective vibration area, so that the sound range was wide. The official claimed sound quality reach the HIFI level, but I don't think that they reached. They are just close to the HIFI sound quality, which is enough to satisfy me.
The excellent performance of these two characteristics, sound leakage reduction and sound quality, makes Wissonly Hi Runner have the basic conditions to become an excellent bone conduction headphone. Their other configurations are also very good. They are with a built-in 32GB of memory, and can play music even without connecting the phone. You can use them as an MP3 player. They support IPX8 waterproof level in swimming, even in underwater scenes that do not support Bluetooth, they can be used with MP3 function.
2. Philips 7607 bone conduction headphones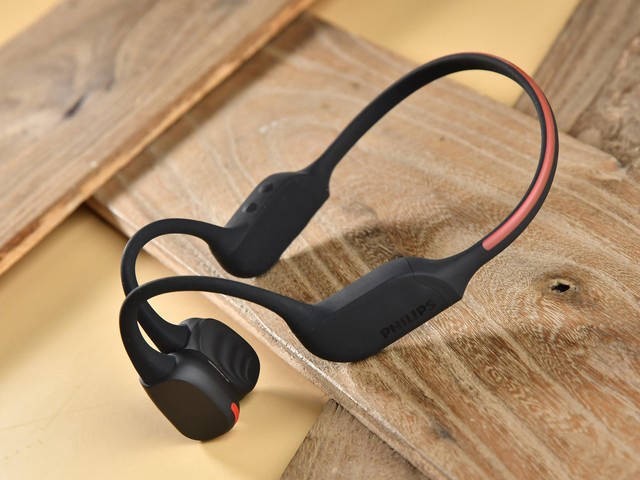 Reason for recommendation
They use a 17mm large-scale sound unit that makes their low-frequency sound more delicate, and that makes middle and high frequency sound clearer and not harsh. IP67 waterproof performance allows them to have a waterproof and sweatproof function in daily wear, and to be no problem in the face of sudden rain in a short time. When you wear them at night, LED night running lights make passing vehicles perceive your own location, so the safety factor is higher.
3 AfterShokz OPENRUN PRO bone conduction headphones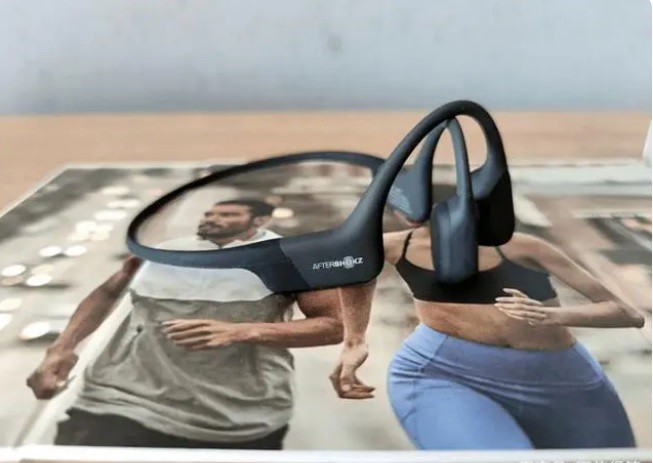 Reason for recommendation:
Openrun Pro are ear mounted style headphones. But thanks to the lightweight materials such as titanium alloy used in the basic frame of the headphones, the overall weight of the headphones is only 26g, and there is no feeling of weight when worn. It is worth mentioning that the headphones have an IP67 waterproof and dustproof grade, and that they can be washed and rinsed with water. In addition to benefiting from the plating process on its surface, of course, also because of the overall body design, Openrun Pro have better waterproof characteristics. In addition, they also uses dual silicon microphones. In the right side of the headphones, you can see the microphone cut-out reserved for the microphone. With CVC's noise reduction algorithm, they can effectively eliminate the impact to calls in complex environments.
4.Earsopen PEACE Bone Conduction Headphones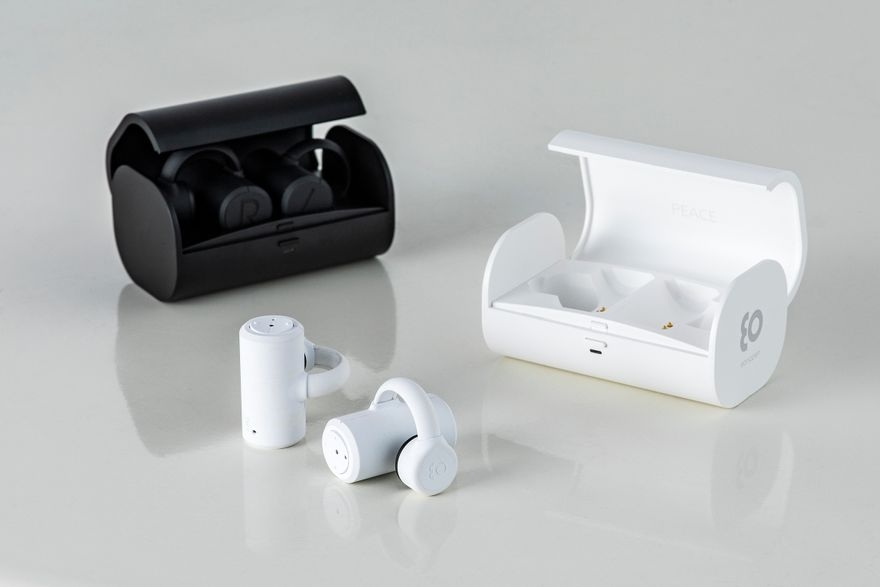 Reason for recommendation:
Earsopen PEACE is a bone conduction headphone with a novel wearing method. It adopts a clip-on design, which has a certain stability in wearing. It can be worn only by clipping it in the ear canal, and it also supports single ear wearing. IPX7 waterproof performance can also be easily competent for waterproof and sweat-proof work. With the charging case, it can complete the daily wear and use of electricity for nearly a week. The only disadvantage is that the price is slightly higher and the charging case area is a bit bulky. If you carry it in a sports field, you will feel a certain weight, and you will feel uncomfortable if you wear it for a long time.
5. Moing DG08 bone conduction headphones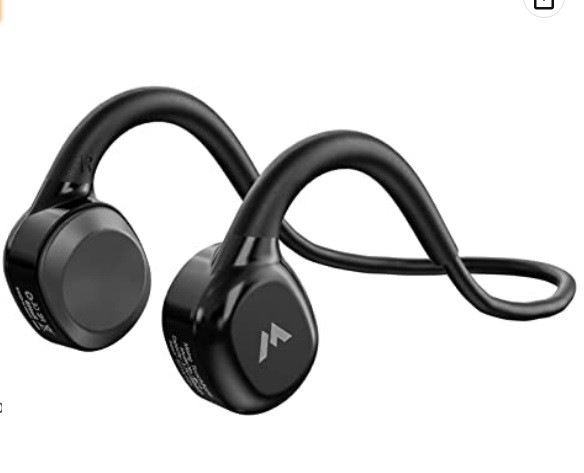 Reason for recommendation:
The DG08 bone conduction headphones come with 8GB of memory, which can independently store about 2,000 songs. The battery life reaches 10 hours, and you don't have to worry about battery problems for a full day of outdoor sports. Their non-in-ear design makes them more comfortable for the ears. They support life-grade waterproofing and are not afraid of sweat. It's just that there are still some problems in sound quality and sound leakage, and if the budget is not sufficient, you can consider this one.
Among the several bone conduction headphones recommended above, Wissonly and aftershokz are my favorite brands. Compared with them, Wissonly is more cost-effective and worth buying.
Comment