How Does Bone Conduction Headphones Work and What Are Their Side Effects?
Feb 02,2023 | Sylvia
Have you ever heard music with headphones on while walking on the road, when the car behind you honks to remind you, everyone around you heard it, but you didn't know it; or when you listened to music while wearing headphones in the office at work, even if your boss yells next to you, it can't wake up your ears that were kidnapped by music. These awkward moments happen a lot in life, and they're always unpleasant. However, there is a kind of headphone that can perfectly help you avoid these embarrassments, that is bone conduction headphones that have become popular in recent years.
How does bone conduction headphones work
Before explaining how bone conduction headphones work, let me briefly explain how humans hear sound.
The most common way we hear sound in our daily life is that sound reaches our ears in the form of vibrations in the air. This vibration travels through the ear canal, vibrates the eardrum, and reaches the cochlea to help us to perceive sound. The cochlea is shaped like a snail and is responsible for transmitting sound information to the brain. But humans can also hear the sound without using the ear canal. For example, when we chew nuts, we can hear the sound without passing through the air, that is, the sound is transmitted through bone conduction.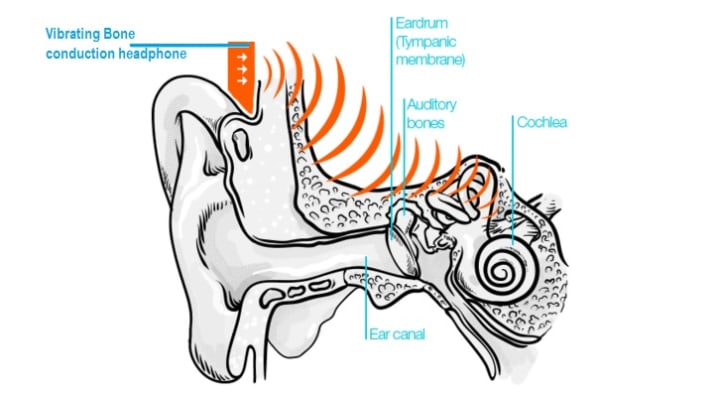 Bone conduction technology is a mechanism that transmits sound without passing through the ear canal or eardrum, instead the bone around the ear vibrates to transmit the sound signal to the cochlea. It should be noted that we hear sound with the cochlea instead of the eardrum, which is just an intermediate step in the process of air-conducting sound. When people hear sound, whether it is air conduction or bone conduction, if the appropriate vibration reaches the cochlea, they can hear the sound.
Bone conduction headphones are sound-receiving devices made of bone conduction technology. During the sound transmission process, they directly bypass the ear canal and eardrum and reach the cochlea. Compared with air-conduction headphones, there are fewer steps for sound transmission when using them. Just because they take a shortcut, they also reduce the damage to the ear canal and eardrum, making them the healthiest headphones.
What are the side effects of bone conduction headphones?
Many people think that bone conduction headphones have side effects. Some people think that they are harmful to the body because they vibrates the bones to hear the sound which will affect the brain. However, this statement is not accurate. The side effects of bone conduction are very low. The following will clarify the rumors about the side effects of bone conduction one by one.
Side Effects of Bone Conduction Headphones 1: Hearing Damage? rumor!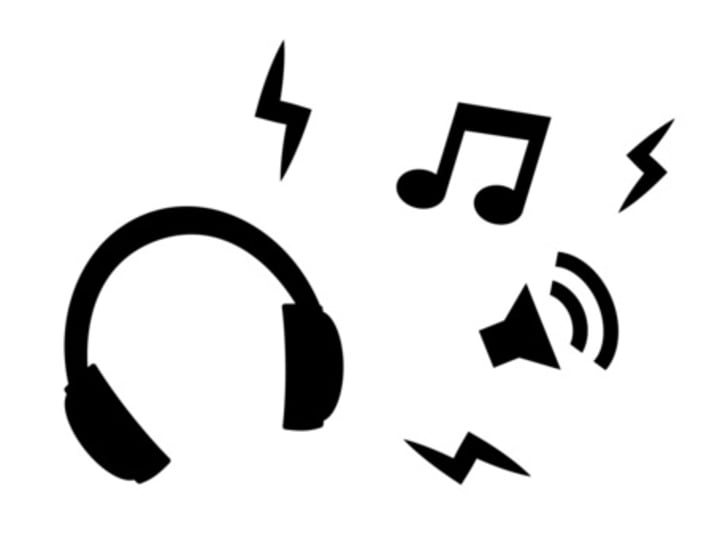 Bone conduction headphones are the most hearing-protective of all headphones. Because the way of bone conduction transmits sound does not need to pass through the eardrum, which can avoid damage to the eardrum. And its vibration waves are very gentle, and the impact on the cochlea is relatively small.
Side effects of bone conduction headphones 2: damage the brain? rumor!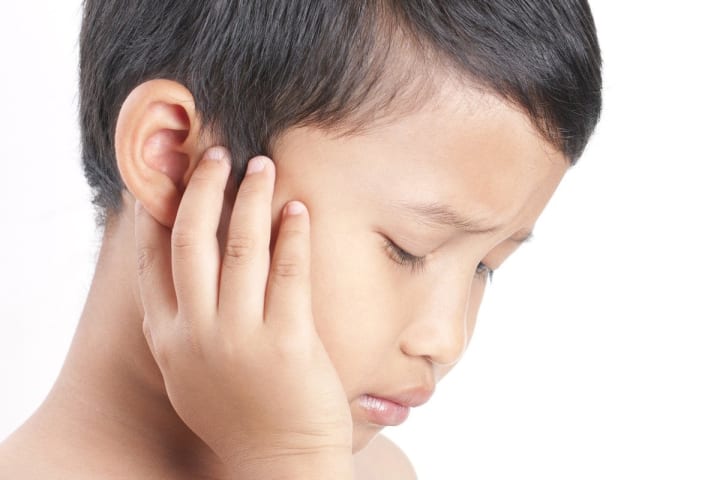 Some people think that the electromagnetic waves of bone conduction headphones will cause damage to the brain nerves. Of course, any electronic product has problems with electromagnetic waves, and strong electromagnetic waves will indeed cause damage to the brain nerves. However, the electromagnetic waves of bone conduction headphones are extremely weak and have the same strength as the electromagnetic waves existing in nature. So it will not cause damage to human brain nerves and hearing nerves.
Side effects of bone conduction earphones 3: Pain after wearing for a long time? Inaccurate!
It is indeed uncomfortable to wear bone conduction headphones for a long time. Long-term wearing here means that the sound unit is attached to the temple and worn for more than 3-4 hours. Usually, there will be no problem wearing it for less than 2 hours. Because even traditional over-ear headphones can be uncomfortable to wear for hours on end.
In addition, some people mentioned that wearing bone conduction headphones for a long time, caused pain in the temples. This situation has a lot to do with the individual's physique - it is the individual's physique that causes trigeminal neuralgia.
Therefore, we can know that the side effects of bone conduction headphones are very low. It is a very healthy headphone.
In addition to being very healthy, bone conduction headphones have many advantages, such as safety, comfort, high waterproof level, etc. These advantages also make them more and more popular.If you are looking for a healthy and safe headphones, then bone conduction headphones is the right choice. Here are some excellent headphone products recommended for you.
1. Wissonly Hi Runner bone conduction headphones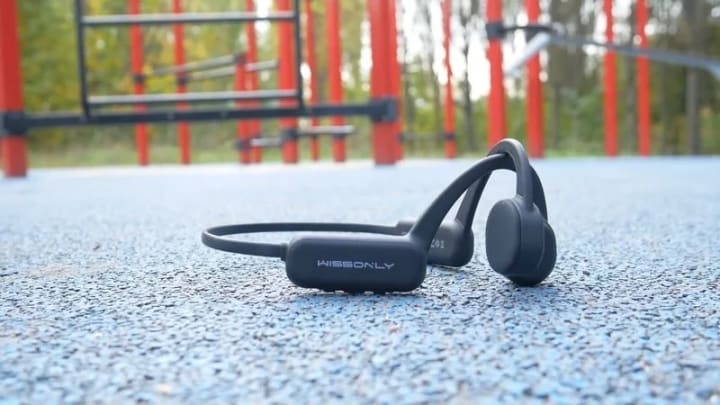 Reason for recommendation:
This is the fastest growing brand of bone conduction headphones in the last six months. The team are all engineers with 10 years of accumulation in the field of bone conduction technology. They started to develop bone conduction headphones that don't hurt ears as early as 2012. To solve the problem of sound leakage of bone conduction headphones, wissonly has made comprehensive improvement in the aspects of vibrator, body design and software optimization. The final result has been applied to Wissonly Hi Runner, and the final sound leakage can be reduced by 90% after laboratory test. I actually used the test myself. At a distance of 2cm, the volume reached 70%, but I still didn't hear the sound of the headphones, which protected my privacy.
Wissonly Hi Runner's body is made of titanium, which can self-adjust the fitting position to ensure a good wearing experience for headphones, so that more people can wear it. As the core component of the product, the headphones plays a key role in the product experience. Hi Runner model is equipped with Bluetooth 5.0 chip, which makes Bluetooth connection faster and more stable. It also has 32GB of built-in storage so you can use it as an MP3 player.
Other parameters of Wissonly Hi Runner are also excellent. For example, the waterproof level reaches IPX8, and you can wear it to swim or even dive. The battery life reaches 8-10 hours, which is very important to me, because I go out for sports on weekends, and I go out for a whole day.
2. Philips A8606 bone conduction headphones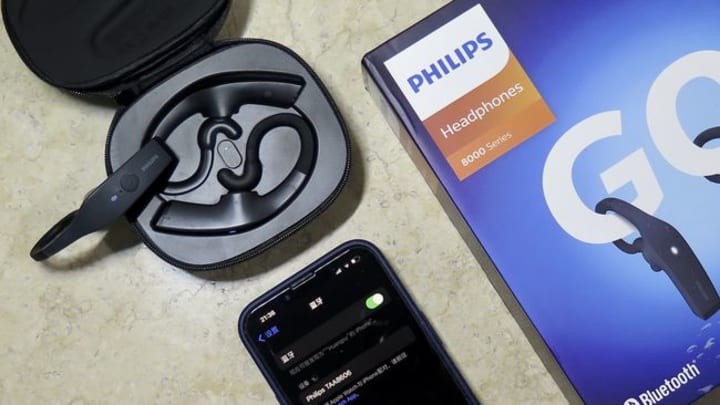 Reason for recommendation:
A8606 headphones are made of titanium alloy skeleton, wrapped with skin-friendly silicone material, which can not only keep the shape stable, but also cause no pressure on ears. The body fits auricle tightly, so it is easy to wear and can be used for a long time. This headphones adopts IPX5 waterproof design, so there will be no problem in drenching and sweating. The disadvantage is that the sound quality needs to be improved, and the sound leakage is also serious.
3.AfterShokz OpenSwim bone conduction headphones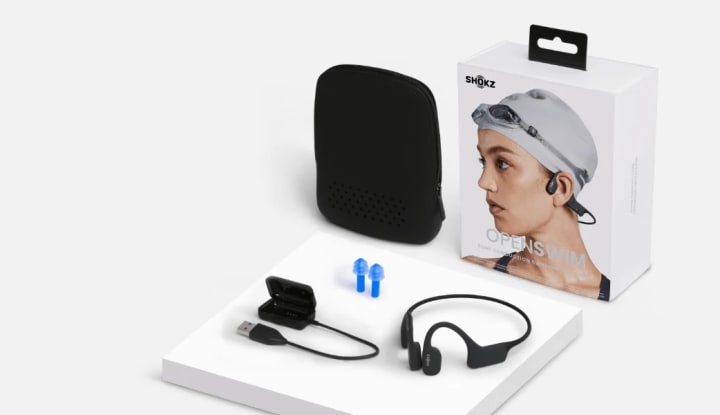 Reason for recommendation:
The body of the headphone is made of skin-friendly silicone, and its light body is only weighs 36g. It has ergonomic structure of the ear design, no matter running, jumping, wearing glasses without pressure, more intimate details. The waterproof performance of OpenSwim reaches IP68 level, which is suitable for swimmers. A long strip structure design is adopted at the sound generating part, so that the loudspeaker has a larger surface area and higher sound transmission efficiency. With its own 4G memory, it can use as a mp3 player.Its battery life reach 8 hours, no matter about long time using.But this headphones does not support Bluetooth and calling functions.
4.Earsopen peace tw-1 bone conduction headphones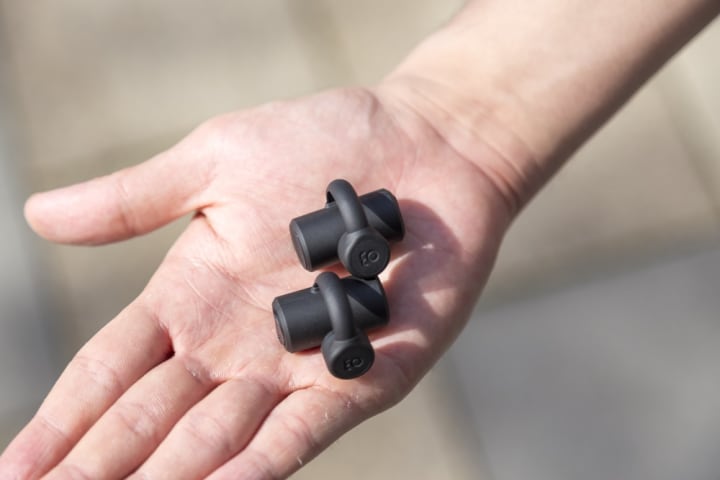 Reason for recommendation:
It is IP67 waterproof grade, easily resistant to sweat, and even capable of a short immersion underwater, but not suitable for swimming. The lightweight body just weighs 9g,its clip-on wearing method is novel.At the same time,It has a certain stability. But it is not suitable for long-term wear, and there will be a lot of discomfort.
5.Haylou PurFree bone conduction headphones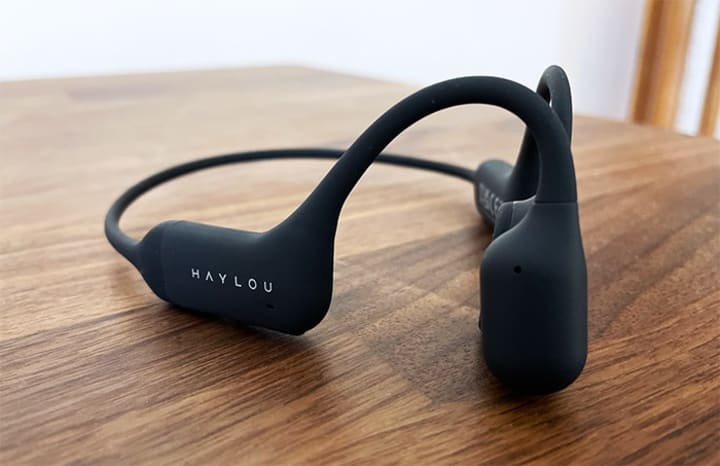 Reason for recommendation:
Haylou PurFree performs well overall, the headphone is only weighs 28g, there is almost no weight sense to wear. And the surface of the headphones is made of soft materials, and the wearing comfort is good. In terms of sound quality, it is also equipped with directional audio directional technology. It is a technology that allows the timbre to be concentrated and dive deeper at low frequencies, so that the rhythm of the song will be stronger. The battery life is good, and it lasts for 8 hours of music playback.
The waterproof grade is not high, and there is no built-in storage, which may be its disadvantage.
The above headphones meet different needs. Among them, the brands with relatively strong technical strength include Wissonly and Philips, and the one with the highest cost performance is Wissonly.
Comment